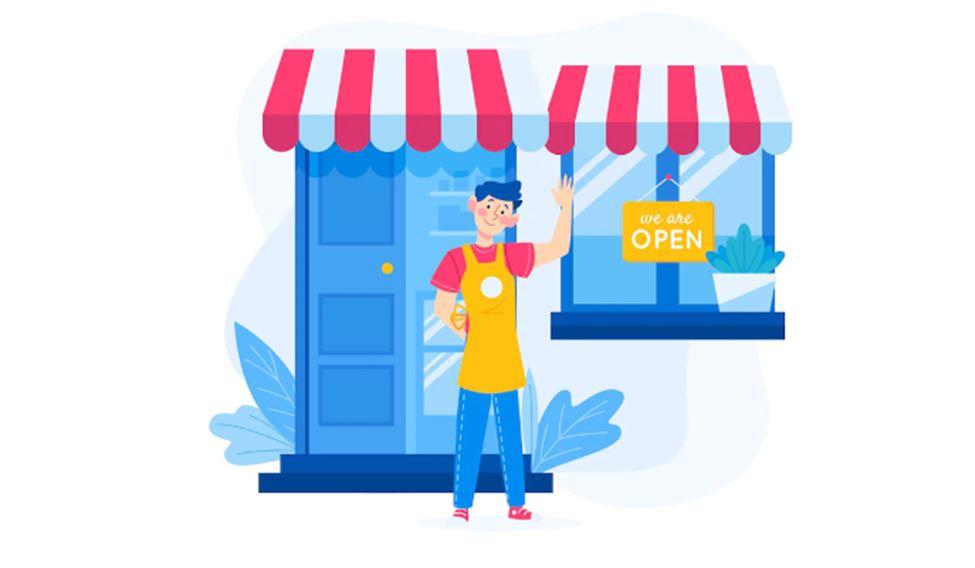 Running a small business can be an incredibly exciting and fulfilling experience. In reality- it can also be a total headache at times, particularly when it is about. managing the finances. Even though accounting is crucial for any business, it is often considered a tedious and time-consuming task that business owners have to deal with.
From tracking expenses and creating invoices to managing payroll and taxes, small business owners have to work regularly on many redundant accounting-related tasks. If you don't have a background in accounting or finance, managing these tasks can be quite overwhelming.
Managing the finances of your small business requires attention to detail and accuracy, but it doesn't always have to be troublesome. Fortunately, you can streamline various accounting tasks and focus on growing the business using QuickBooks. Being a popular accounting software having an 82.12% share in the small business accounting market, QuickBooks caters to small businesses with its Pro and Premier versions. It can automate many of the tedious accounting tasks –  be it tracking income and expenses, creating invoices, or managing your payroll to free up your time to focus on more important things.
Switching from manual accounting to QuickBooks is one thing but the journey of evolution does not end here. You can directly switch to cloud hosting for QuickBooks Pro desktop or other suitable versions. Want to dive deeper into the 'why' behind this proposition? Let's find out.
Common Challenges That Most Small Businesses Face
Running a small business does come with a unique set of challenges that can make it difficult for you to succeed and grow. From managing accounting tasks to staying competitive, you need to navigate a variety of hurdles to achieve business goals. Let's uncover some of these challenges:
1. Inefficient financial management
Managing finances is not easy for small business owners like you. The chances are you might have already faced serious problems. If you use local-hosted QuickBooks to manage business finances, you may not have the flexibility to access it remotely. This could be a significant obstacle when you are not present in the office. This can prevent you from viewing financial statements, monitoring cash flow, or managing expenses on the go. The ultimate result is unexpected delays in making critical business decisions that can hinder their ability to manage finances.
2. Risk of data security
Data security is yet another significant challenge that small businesses face, especially in today's digital age. Cybersecurity threats and data breaches can have severe consequences, including loss of customer trust, legal penalties, and significant financial losses. To keep the on-premise data safe, you might have certain security measures in place. However, they may not deliver the same level of protection.
Locally-hosted software and data may be vulnerable to cyberattacks or physical damage, such as theft or hardware failure. If you do not have a reliable backup system in place, you may lose valuable financial data, which can be devastating for the business. This ultimately requires proactive steps to protect their data and secure the IT infrastructure.
3. Lack of scalability with local IT infrastructure
As your small business grows and expands, you may find that your local IT infrastructure is not keeping up with the needs. If you have been using QuickBooks hosted locally on a computer, you need to add more users as your business grows.
Here, you may find that the infrastructure can't handle the additional load. This can cause the software to slow down or even crash, leading to delays in accounting processes and potentially causing you to lose valuable time and money.
Besides this, if you need to access financial data from multiple devices or locations, such as for working remotely or collaborating with team members. In that case, the infrastructure may not be scalable enough to meet these needs. This can cause workflow bottlenecks, delays in decision-making, and ultimately, hinder business growth.
How Does QuickBooks Hosting Benefit Small Businesses?
QuickBooks cloud hosting is a way to host or install your licensed QuickBooks software on the cloud to provide you with all the benefits of cloud computing, including scalability and remote accessibility. The process is simple too.
With QuickBooks hosting, you'll have access to a cloud server that hosts your QuickBooks software and data. All you need is an Internet connection to access the accounting software from anywhere and on any compatible smart device. It's like having your own virtual office that's accessible from anywhere in the world.
1. Financial data access on the go
If you are tired of being stuck in the office and are unable to access your accounting software when you need it the most, QuickBooks hosting can help you manage finances better. By switching to the cloud, you can access software and financial data from anywhere in the world, as long as you have an Internet connection. This means you can work from home, while traveling, or from a coffee shop if you need a change of scenery. You no longer have to be tied to your office computer to manage your finances.
The remote accessibility feature also enables collaboration between you and your team members, regardless of their location. For instance, if you have an accountant or bookkeeper working remotely, they can access the software and input financial data from their location, eliminating the need for in-person meetings or sharing files back and forth.
2. Complete data security
Being a small business owner, data security might be one of the top concerns you have. Local hosting of data can lead to various risks, including data loss, theft, or damage due to natural disasters. Additionally, your on-premise IT infrastructure is more vulnerable to cyberattacks that can compromise financial data and potentially harm business operations. Besides this, you cannot avoid costly downtime and lost productivity if there is a power outage or network disruption.
With QuickBooks hosting, your data will be stored on a remote server with robust security measures in place. These include regular data backups, multiple layers of authentication, and encryption for protection against unauthorized access. Additionally, reputable hosting providers like Ace Cloud Hosting have a team of security experts who monitor the system 24/7 to ensure that your data is safe.
Also, since your data is stored offsite, it means it will still be safe and secure even if your local hardware fails.
3. Easy scalability
If you're a small business owner, you know that your needs can change quickly as per your growth plans. It is even more crucial for businesses that are growing quickly or experiencing seasonal fluctuations in demand. Consider this analogy-
Assume you're running a small boutique bakery. During the holiday season, the business experiences a significant rise in orders, which makes you add more staff and resources to keep up with demand. However, once the holiday season is over, the orders return to their usual count, and you no longer need the extra staff and resources.
In this scenario, QuickBooks hosting can provide a flexible, scalable solution to manage business finances. You can quickly add additional users or resources to the chosen hosting plan during the holiday season to keep up with demand, and then scale back down once the season is over, without having to worry about the cost and hassle of purchasing and maintaining additional hardware. If you are currently using QuickBooks Pro desktop to be hosted on the cloud, you can later switch to QuickBooks Enterprise hosting.
Switch to the Cloud with the Right QB Hosting Provider
Again, let us help you decide how to do it yourself with an example – Assume you have two hosting providers for QuickBooks Pro desktop software: A and B to choose from. While the former is a reputable and experienced provider with a proven track record of reliability and security. They offer 24/7 support, regular backups, and top-of-the-line security measures to protect their client's business data.
Provider B, on the other hand, is relatively lesser known and offers cloud hosting at a lower cost. They don't offer the same level of support, backups, or security measures as compared to Provider A.
If you choose Provider A, you can enjoy a seamless QuickBooks hosting experience with minimal downtime, fast performance, and reliable support whenever you need it. Your business data will be safe and secure, and you can focus on growing your business without worrying about technical issues or security threats.
With Provider B, there is a risk that you may experience frequent downtime, slow performance, and poor support. Your business data may be at risk due to inadequate security measures, which could lead to costly data breaches or other security incidents.
With these differences, you can make an informed decision yourself.
Julie is an experienced professional with over 10+ years in Application Hosting. At Ace Cloud Hosting, she humanizes remote work trends, helping leaders discover new possibilities for digital transformation and innovation using secure cloud solutions.