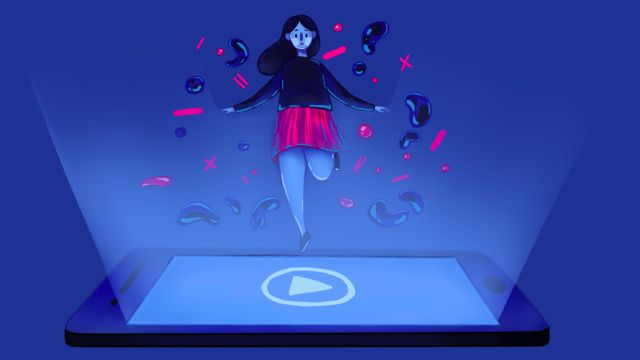 If you have developed a keen interest in video marketing or the general idea of video marketing then you should have realized by now how animations have helped the different industries and brands so far. However, there is one video animation type that almost every online or offline brand is after.
That video type is an animated video explainer and its popularity can be fairly justified with some credible facts. Text or images alone do not hold the density of conveying information easily as animations do. In a mere 60 seconds, you can convey so much but if you replace that with images, it might take you more than twenty or thirty images panels to just get your point across.
If you are someone new to the field of animation and you are eager to learn more, here is a brief overview of animated videos that you can go through.
Understanding Animated Explainer Videos
Just like the other existing forms of branding videos, explainer videos follow a similar concept. The only difference is that animated explainer videos are very vivid and some even have the inclusion of text. If you compare an animated explainer video with whiteboard animation,you will see how whiteboard animations are so mundane and lifeless while explainer videos are the exact opposite of it.
That is just a brief idea on the actual meaning of explainer videos, the next phase is about the purpose and application of animated explainer videos.
Where To Use Explainer Videos
Here are some of the digital content types and formats explainer videos can be a befitting selection for.
Branding Videos
You would have to introduce your brand to your audience in some way and that could be in any form of digital media. However, the most widely used format is video. Investing in equipment for a live-action video is going to cost you a lot, so you can just hire in house animators or outsource an animation production company and get the relevant animated video made from there. The usual practice is to first introduce yourself as the brand owner or the brand itself. Moving on to the next video panel, you can display the services or products your brand happens to be offering.
Brief Tutorial Videos
Tutorials usually exist in the format of text but some of these manuals or tutorials exceed over 100 pages. No one has the time or brainpower to read 100 pages only to understand what a specific product or service is all about. In an animated explainer video, you can simply encompass the message you are trying to push across. Just do not make the video too promotional or focused on how good your brand is compared to your competitors. The concept of branding itself is to benefit the customer and in turn, benefit your brand at once.
Types of Animated Explainer Videos
Now if you have made up your mind to use an animated explainer video the final phase is to select the right animation type or format. Here are some formats you can look into.
Animated Videos
Just as the name suggests, animated explainer videos are most of the time animated but you also have the option to produce a live-action explainer video. Motion graphics are usually the most common but you have the choices that you can avail. If you view the comparison of animations with live action videos, you will know all the reasons why animated videos have an upper hand.
Firstly, animations do not require any additional costs of investing in equipment or staff that would help you in the production of an explainer video. From the hurdles of finding a relevant set/location to hiring actors and paying them their respective fees, an animated video format does not only have more appeal but it is also very much cost effective.
Live Action
Just as we have mentioned early, live action content takes a lot of time and efforts to produce. There is the variation of merging live action and animations together but that is just going to be too heavy on your pocket. If you stick to using real people as actors and use the relevant surroundings that showcase your brand, its products, and services, a lot of effort is going to be consumed from your end. So any professional in the video marketing industry is going to ask you to rely on animations over live action content.
Conclusion
If you have made up your mind to use an animated explainer video for your next marketing campaign then surely this brief guide has served to be useful and effectual for you. However, if you still think your needs are not met completely, you can go through the other existing types and their advantages too.
Chris Mcdonald has been the lead news writer at complete connection. His passion for helping people in all aspects of online marketing flows through in the expert industry coverage he provides. Chris is also an author of tech blog Area19delegate. He likes spending his time with family, studying martial arts and plucking fat bass guitar strings.