If you are relatively new to affiliate marketing, then you will no doubt be aware by now that there is so much more to making money online than just setting up your website and getting thousands of targeted visitors pouring in. Firstly, you want to understand the correct lingo and how it applies in finding the right products to promote.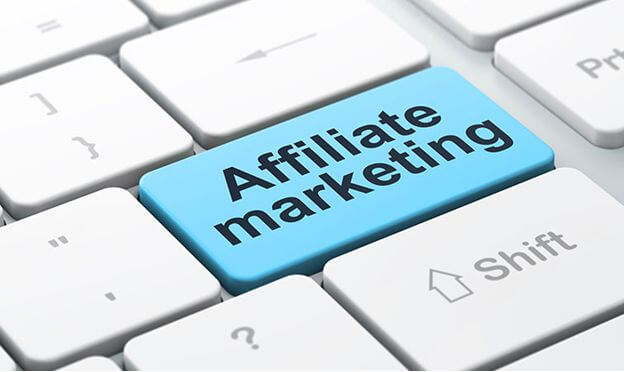 This business requires extensive research coupled with a thirst for knowledge.
Before you get started in your journey of online buisness, it is important to understand the various terminologies and definition of websites and marketing tools, as you will be coming across these on a day to day basis. I am a firm believer affiliate marketing is about experimentation and putting things into action, but one can save themselves much headache by first understanding the basics.
Below are twenty of the most common terms in affiliate marketing explained and their purpose:
1) Above the fold – You may see this term being used quite a lot and refers to the area of a website that is visible to the user without scrolling. This is typically deemed as the most important part as it is the hot spot where the user has most exposure.
2) Advertiser – An advertiser is typically referred to as a merchant and is the person who has the product to sell. An advertiser will often sign up to an affiliate network to have their product promoted by affiliates or have their own in house program.
3) Affiliate link – An affiliate link is a tracked link that identifies that you as an affiliate have made a referral. These tracked links, once clicked, then place a cookie into the users browser which registers the fact it was you that referred them. Affiliate links can be placed on websites, social media as well as emails. An example of an affiliate link would be: http://yourdomain.com/?ID=YOURACCID
4) Auto approve – When you join a network, advertisers or the network itself will sometimes allow anyone to join without prior approval. When you see this on a network, you will be able to join any program automatically.
5) Banner advert – When it comes to promoting affiliate products, there are many different ways to do this and creative tools such as banners are a popular choice. Banners can be featured on your site to entice users to click your link.
6) Contextual links – Contextuals are links that are inserted within your content as a way of referencing other sites on the internet. Typically, contextual links are the most powerful of backlink. An example of a contextual link would be this guide on high paying affiliate programs currently online.
7) Click-Through Ratio (CTR) – The click through ratio is the percentage of visitors you have had to the site versus the amount of clicks you have had on your affiliate links.
8) Co-branding – This is the process whereby affiliates can customise the pages their referred traffic is going to with their own branding and logos
9) Server To Server (S2S) Tracking – There are two ways that affiliate links can be tracked. Server to server tracking sends post backs to specialist software every time a conversion is made. This method is the most accurate method of tracking affiliate conversions.
10) Post-back URL – URL used for server side conversion tracking.
11) Cookies – The other method of tracking is client based tracking powered by Cookies. Cookies are one of the most important working parts of affiliate marketing and provide valuable information that you as a publisher have referred traffic to a certain product. You will see this term being used a lot and related to a small text file that is placed on the web browser of the browser you have referred. This text file includes the date and time of visit and depending on the life cycle of the cookie will even register a sale several days after.
12) Cookie Duration – The power of affiliate marketing is that you can be credited for a sale even if a visitor doesn't purchase on that day. Depending on the program you are with, some merchants offer lifetime cookies while others will offer 30 or 45 days. What this means if someone clicks your link, and then 10 days later buys something, you still get credited with the sale.
Types of affiliate Offers and Actions
The next part of this article will break down into the different types of affiliate offers and how they generate money.
13) CPA (Cost Per Action) – A cost per action is an offer that pays a commission on the user performing an action such as inputting their email address in or completing a survey. The screenshot below is an offer from CPA lead and gives you an idea of the look and feel of these types of offers:
14) CPS (Cost Per Sale) – Cost per sale is an offer that pays out a percentage everytime a sale is made. If someone buys a clothing product from one of your links for example, you will receive a commission off the sale. Another common term term for this would be pay per sale.
15) CPL (Cost Per Lead) – Cost Per Lead is an offer that pays out when your promotion generates a lead whether it be in the form of an email address of phone number, for example, you get paid a commission. Another common term for this would be pay per lead.
16) CPM – CPM refers to the total cost per 1000 impressions on a banner.
17) Pay Per Click – This type of offer pays an affiliate for every click they get through to the merchants site. A pay per click model would be Google Adsense.
18) Pay To Play (P2P) – P2P is classed as a player who signs up, makes a deposit and starts wagering.
19) Two tier affiliate marketing – This type of model allows affiliates who refer other affiliates to a network or program a cut from their earnings.
20) EPC (Earnings Per Click) – This term refers to the earnings per 100 clicks and is an important metric to look out for when selection a campaign. Make sure the EPC on any campaign you run will be able to bring you the returns you need. You can see a breakdown of earnings that shows the application of earnings per click:
21) Chargeback – A charge back occurs when the referred customer cancels their order of asks for a refund. Some affiliate programs will guarantee commissions regardless of refunds.
Website Terms
While we will go into the explanations of website setup and configuration in other articles, these are some of the most common terms you will see in articles and videos online:
22) WordPress – WordPress is a content management system for websites that allows you to customise and edit various sections of your pages and posts. WordPress is the recommended choice of platform for affiliate marketers to begin with.
23) No-Follow – No follow is an attribute that is placed on outbound links and tells Google to not pass any link juice or "endorsement" through that link. Google introduced the no-follow attribute to help improve search results and cut down on spam as paid or endorsed links are a big No No with Google. We have shown a link below with the no-follow attribute in red:
24) XML Sitemap – An XML site map is a document that allows Google to understand the structure and hierarchy of your website.
25) Title – This is the heading for your page and the information that is displayed in the search result queries.
26) Meta Description – The meta description is the part of text that accompanies the title which displays in the search engine results.
27) Robots.txt – This is a file that allows webmasters to give instructions to the Google bot or any other search engine about what pages it wants to be displayed in the search results.
Minakshi Srivastava is working as SEO Manager with SEO Higher Ranking. can be seen blogging about digital marketing Affiliate Marketing, SEO, SMO, PPC, etc.