If you are in Santa Monica then you might have noticed e- scooters everywhere. It's the most preferred choice for people to travel.  Not more than a year, there were dozens of e- scooter startups in the US and San Francisco. Which was considered as a trend to transit, these companies made more than $250 million from venture capital.
1. Bird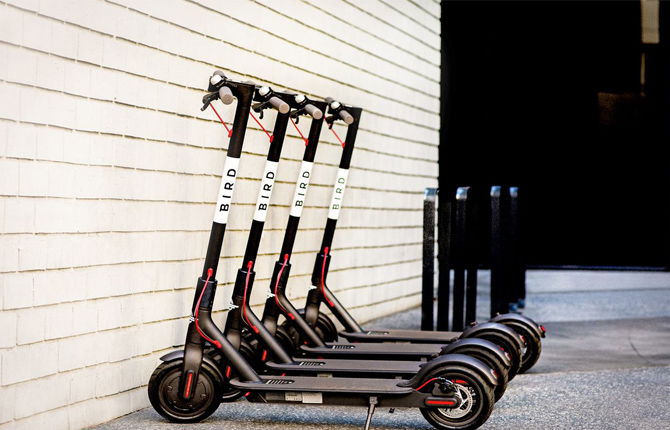 A Santa Monica based e- scooter sharing company that is famous for its electric scooters across the city throughout North America, at a cost of $1 to rent and $ 0.15 cent per minute.  What makes Bird the most preferred choice is its features which include smart lock, Real tie GPS tracking, Maps to get the scooter near you, QR code integration feature to unlock and lock.
The company raised $415 million in funding so far
Bird is also planning to extend its series C funding with an extra of $300 million led by Fidelity.
2. Lime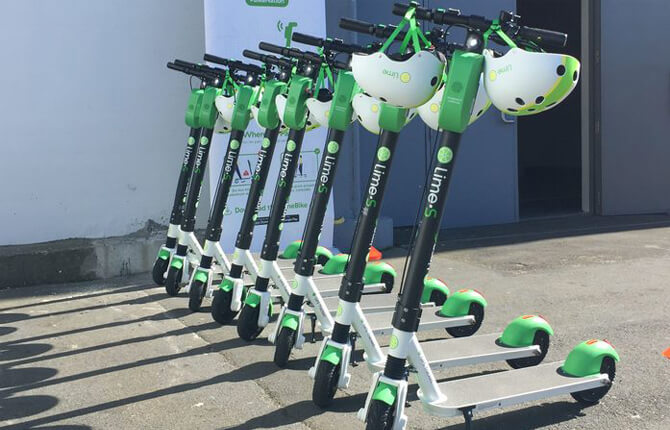 An affordable e- scooter startup that was founded back in 2017. The company has raised more than four hundred million in funding with its top strategies. And recently the company have raised $300 Million to team up with Uber. Also, they have also reached international, offering service in Madrid and has over three million rides. What so WOW about Lime is its features like find a bike service, unlock ride with a QR code and safe and secure payment facilities.
Earlier this month, Lime has also launched their e- scooter service in Sydney
And in the UK with a group of e- assist bikes
The company has also planned to expand the service more in the UK cities coming weeks.
3. Spin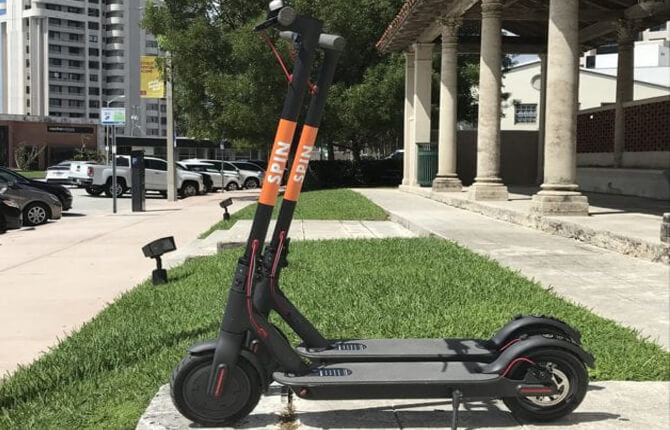 With more than eight million, this startup was founded in 2016. Its investors are CRCM ventures, Exponent and Grishin Robotics. It is said that the company is raising around $120 million through blockchain based STO (security token offering), by TechCrunch.  The features include a map to find nearest Spin e- scooter, get free trail trip, QR code unlock and much more.
The service is available in more than nineteen cities
The company launched a bike program last year in South San Francisco
Riders can book for their ride through the Spin app.
4. Skip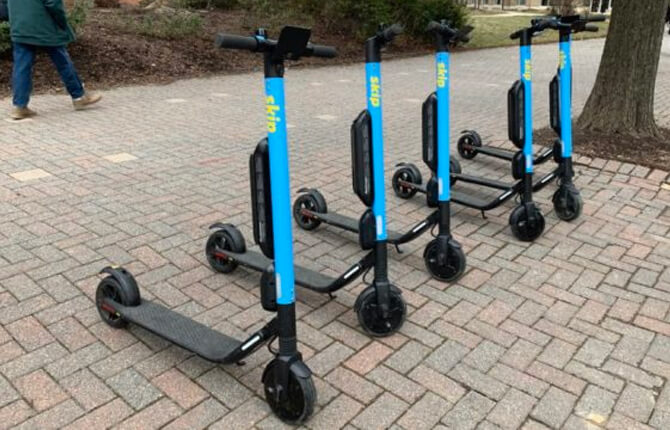 A San Francisco based e- scooter startup that is inaugurated by Boosted Boards. Skip has raised six million in Seed funding and the capital amount was initialized through Reddit co-founder Alexis Ohanian. The features include easy to book feature from the app, Maps to unlock, Social media integration and much more.
5. Goat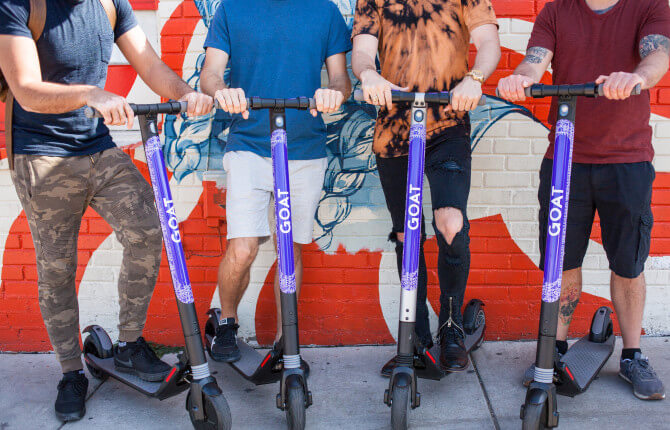 GOAT serves Austin. The spokesperson the firm says that they are planning to partner with local cities to launch its service. The company has not yet raised any venture capital so fat and deployed about twenty scooters. Features of Goat include the same as the previous ones.
The scenario of future e-scooter
Electric scooter sharing might feel like a moderately a new trend, especially if you are in a city which recently invaded by this little convenient. But believe it or not, is been a year since Bird, a Santa Monica based e-scooter company who first launched this concept of rental e- scooters in the United States of America and spread the craze. While this company has seemed actual at the time, there have been a dozen companies that have tried to join the budding e- scooter sharing industry.
By all means, none of these e- scooter sharing company bagged profitability. Many experts claim the business isn't sustainable. So what will happen to these e-scooter companies renting them out in the future years? So let consider the possible situations.
The background of e- scooter sharing.
Let's see a quick recap of where the e- scooter sharing sprouted and we got here.
One of the most popular forms of on-demand dockless e- kick scooters were available in 100's of cities around the world, with the majority being the US. Big e- scooter sharing companies like Bird and Lime are said to be estimated over the US $ 1 billion after escalating the US $100's of million in venture capital. Also, small companies like Skip and Scoot are also working with a much small budget.
Ride-sharing companies like Lyft and Uber have shared their part into the game, leveraging their own capital and technology resources.
All of these companies have similar price range the US $1 to rent an e- scooter and the rates might vary for international.  Experts have started to comment that these companies will never reach profitability if such prices are offered. In fact, it is likely that these price tag (low) is a business tactic to draw customer (and it did work) before raising charges to maintain a certain level to manage.
But after a couple or so companies started the conflict, now there is a check where no single company can raise their basic price without causing a huge withdrawal of users to its competitors.
To make matters unpleasant for the companies' bottom lines, most of the e- scooters in the rental programs are more or less expendable.
Scenario 1 – All e-scooter companies might become idle and fail
It is predicted that e- scooter companies may not be able to make a profit and fail, as these startups are expensive. And if any e- scooter sharing company tries to raise rental charges as a last resort to save the company they will definitely drive customers towards other affordable e- scooters.
Scenario 2 – e- scooters may die out in favor of alternatives
E- scooters do have a shoestring chance that it won't have the lasting power to make it. They could be saved by a number of factors, from price hikes or even the tech. Cities are started to reign the freewheeling e- scooters.
Hardip Koradia is a pro tech blogger with years of experience in writing resourceful articles on different tech topics like mobile apps, PCs, gadgets, software, how to guides, etc. His passion for technology inspired him to start his own technology blog.