Modern technologies are aimed at making people's life comfortable. They save our time, entertain us and keep us in touch with our beloved ones.
Over the last decade diary, wallet, notebook, pocket calendar, reading book, audio and video player, calculator, radio player, game console, laptop – here is an extensive, though not complete list of household items and gadgets that have been successfully replaced by a smartphone.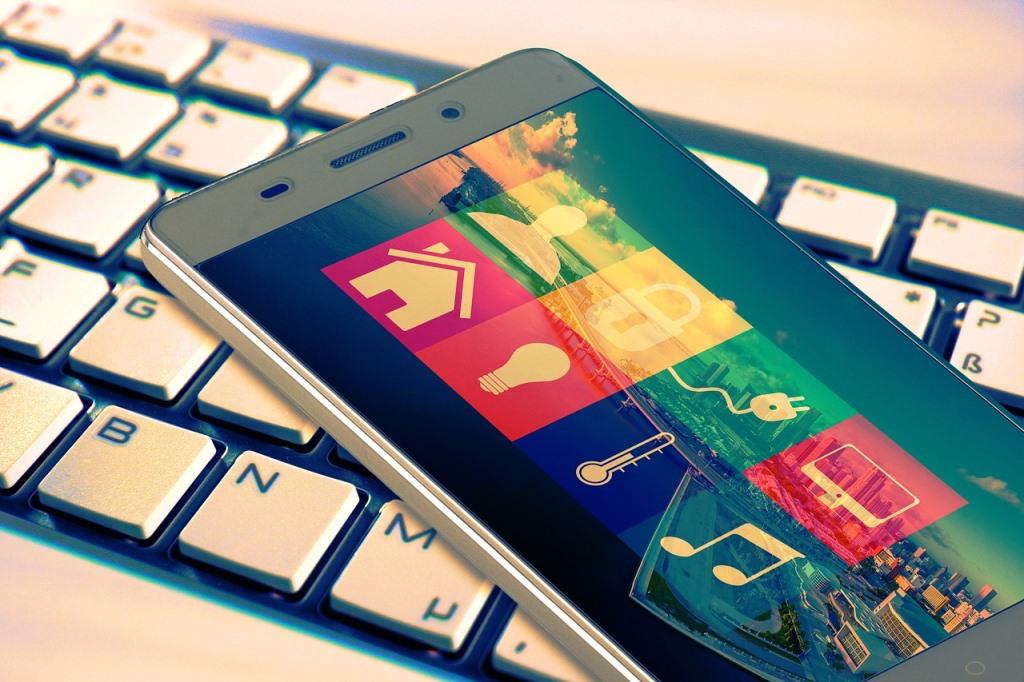 This smartphone, centric nature of modern life, has led to the active development of the mobile application market, as well as – has prompted engineers around the world to create devices that work with a smartphone. The simplest example of such interaction is a fitness tracker: the bracelet on your hand transmits data to a mobile gadget, on the screen of which you can see how many kilometers you have traveled and how your heart rate fluctuates during the day.
Nevertheless, the huge percentage of the world population is not very closely familiar with the modern Smart solutions and the majority of them are the Elderly people. They usually find these technologies too hard for understanding and not worthy of their money. However, it is not always a case. First of all, the market of Smart devices is nowadays affordable for every budget. Secondly, the well-chosen devices with a self-explanatory working mechanism is sure to make a Senior person's and their relatives' life much more comfortable and easier.
Smart Home technologies help Elderly people with limited mobility or some other health issues live full lives and get rid of everyday problems that can be easily performed by robots.
In this article we are going to review the devices that can significantly contribute to the quality of life of every Elderly person.
#1 Smart Thermostat
Smart Thermostat is a great technology to manage the temperature inside your home from your sofa, grocery shop or vacation. It will also help to cut the community service costs and adjust all the climate conditions to your personal needs. These two advantages will be very helpful for the Elderly in particular. It will help them to avoid all the health issues connected to the weather conditions and will substitute dangerous electrical appliances. It can be regulated with the help of an app that is supported by lots of Smart Home technologies providers.
#2 Smart Light Bulbs
Smart light is an innovative device that allows the Elderly to remotely control the lighting. They can change the temperature of its color or select any of the 16 million colors, adjust the on and off time, and even adjust the light intensity and color to the sound of music. Motion sensors, a timer and much more contribute to significant energy savings.
#3 Digital Pictures Frame
Elderly people like to look through their favorite photographs and refresh the happiest moments of their lives in the memory. Old-fashioned photo albums and take lots of space and usually gather dust somewhere in the bookshelves. Digital Picture Frame makes it possible to choose dozens of photographs which will be afterwards uploaded and screened on it. This device fits well in any interior and reminds Seniors about their beloved people.
#4 Smart Camera
Senior people that spend a lot of time indoors might sometimes feel lonely and disconnected with their family and friends. Smart Camera will make it possible for the Elderly to call their family member from their smartphones or tablets. This camera focuses on you every time you move, so that you are always in frame. It is a very useful device especially in the cases of emergency, when it is crucial to make a call as soon as possible. These cameras are usually supported by the Smart House technologies and therefore can be managed by voice commands. They also track the movement and report on every suspicious activity in the house.
#5 Smart Doorbell
It is very important to take care of the vulnerable Senior citizens' safety. Elderly people are often very trusting and sometimes naïve, so that some fraudsters with malicious intentions may want to take advantage of this.  Ensure your parents' or grandparents' safety with Smart Doorbell. This device will allow its users to see who is standing in front of their doors and answer the door in their smart phones from any location. The video display is activated every time a person presses the call button.
#6 Smart Tracker
Smart Tracker is the device designed to help people find their keys around the house. Searching for the keys is a very common activity before going out, perhaps, for every person. Consequently, it is a very useful gadget for the Elderly who might forget where they put them or just don't want to spend a long time looking for them. With only click you will be able to hear the sound of the tracker and easily find where your keys are. What is more, this device can also be attached to a wallet or any other object that often needs to be tracked down.
#7 Robot Vacuum
The older a person gets, the harder it is for them to take care of the household. This is when robotic vacuum cleaners step in. These are the innovative devices that help Seniors keep their houses clean without dedicating lots of time and efforts to performing monotonous household chores. It works very quietly, so that it will definitely not bother your sleep. Some of the models can also provide the aromatization of the building. After the cleaning is completed the cleaner will return to the base to charge. These household helpers are usually controlled with the help of specially designed mobile apps that are clear and convenient for the Elderly.
#8 Robotic Window Cleaner
It is better for the Elderly people to live in light spacious houses. On the other hand, the big panoramic windows require systematic cleaning which is very time-consuming and sometimes even dangerous. What is more, not everyone has a possibility to pay for cleaning services. This is when Robotic Window Cleaner may come in handy. The robot is equipped with the vacuum pump by means of which the device also keeps on smooth vertical surfaces – windows or large mirrors. You are to simply connect the device to the network and install it on the glass for the robot to start cleaning. And no more worries for the owner – the artificial intelligence system in the majority of such devices will determine the boundaries of the cleaning area and will redirect the robot in the other direction when it is necessary.
#9 Smart Pill Dispenser
A huge percentage of Elderly people are prescribed with lots of medications. In order not to forget to take each of them right in time and to avoid overdose they are often advised to use automated pill dispensers. It is a small device which helps to manage multiple medications and saves a lot of time and space. The users create their personal schedule and get the pills according to these instructions. A lot of such devices also have alarm clocks which remind the Elderly it is time to take a pill.
#10 Smart Plugs
Smart Plugs is a perfect Smart Home decision for the Elderly, as it allows them to control all the electronic devices in the house from the sofa. Or even from the grocery store! These plugs are connected to the Internet and can be switched on or off with one click on a smartphone or a voice command. This makes the life of the Seniors much more easier, since they don't have to go to the plug every time they want to turn on a tea kettle or turn off the lamp, all they need to do is to open the app on their smartphone and give the commands. What is more, this device contributes to the safety of the Elderly people, since every plug can be programmed for the certain amount of time which excludes the chance of, for example, oven working longer than required.
#11 Smart Pet Feeder
A lot of Elderly people like to live with their pets. However, it is not always easy for them to take care of their four-legged friends. Some of them might not be able to feed their pets a couple of times a day and some may forget to do this. This is why it is always a great idea to purchase Smart Pet Feeder and always be sure your cat or dog gets enough food and water during the day. The device enables users to organize the preferable feeding schedule and reports on each action to the mobile app. All you need to do is to put the pet food inside the device in the morning and get peace of mind for the rest of the day – the pet will get fed in the equal amount for each food intake.
Conclusions
The Smart Home devices market is so wide and diverse nowadays that it has a lot to offer to every age group. The Elderly are one of the most vulnerable groups of people that need care and protection that can be partly facilitated by modern technologies. The main challenge is to choose the device that will meet the needs of a particular person and fit their budget. But even more important is to remember that no technology in the world can substitute human warmth and love at least now. So that, introduce your Elderly parents or grandparents to the technologies that can save their time and make their lives more comfortable but don't forget to take care of them and spend your time with them.
Henry Thompson is a journalist who enjoys covering topics of home security and home renovation.
Over the course of his career, he has been contributing to various media publications, and now he is running the blog homenetrouter.com where he writes about healthy living, DIY, and home security.