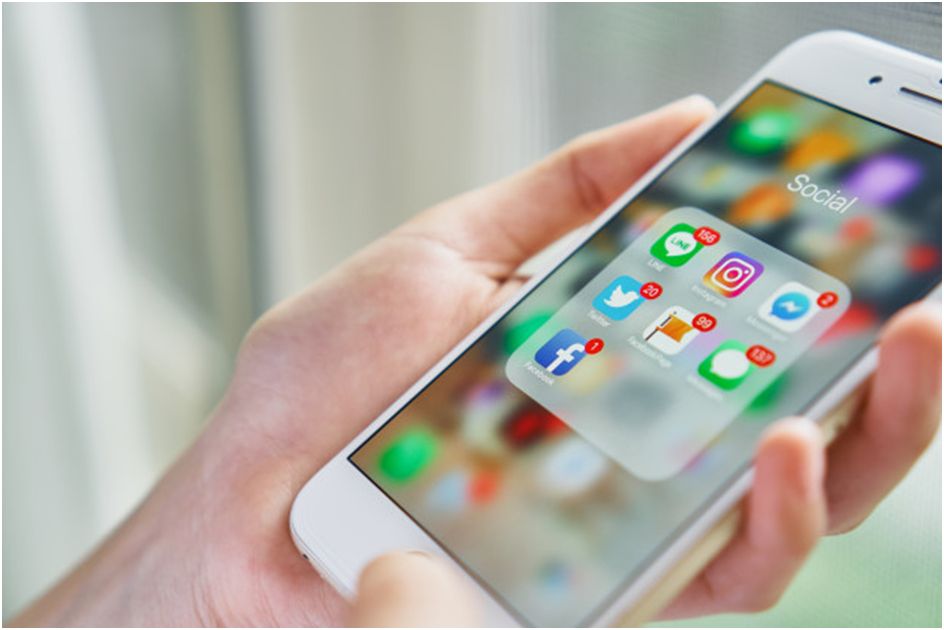 "Go Mobile or Go Home" is the new digitalization in 2021.
One has to know all about mobile and app marketing to sustain in the digital market. The mantra for all the entrepreneurs is Mobile marketing which also includes app marketing. App marketing is the new trend in 2021, which cannot be avoided at all. Every leading small or big business must have the app marketing strategy in 2021.
Mobile app marketing needs strategies, efforts, and planning, it might seem very easy to do app marketing, but one must know the strategies of app marketing. The app marketing strategy is so important that first, you must know what is app marketing and then plan accordingly. The major key is to keep a close look at the new app marketing trends.
App Marketing Strategies 2021
"Go Green" was raised during global warming, now "Go mobile" for digitalization. If you are looking forward to making a place in the world of the mobile app, then you can first make some strategies to do app marketing in 2021. Each day there are about 6000 apps that are being released regularly.
Influencer Marketing 
In this world, social media strategies are very important and the first thing one can begin with is influencer marketing. Influencer marketing is mostly is used in social media marketing. But you may not know but influencer marketing works wonder for app marketing. Influencers are the people who use their social media platform to influence their viewers or the people who follow them.
Example: Influencers are hired to review your app and make videos on their own sites or social media sites. Those videos can be added to your YouTube pages for more people to view the videos and become the new customers of your app. Such videos are usually promotional.
Fraud Protection
One of the drawbacks of the digital world is the fraud that happens in the digital world. It is very difficult to curb the fraud that is happening digitally, but we can definitely prevent them from happening. Everything that is seen in the mobile is not true, you will find several offers or exciting eye-catching new which are false which are just made to lure more leads so never attempt them. Such things are hazardous to the mobile phone from which it is accessed, plus it can give outsiders access to your personal data present in the phone.
Fraud Awareness 
Mobile app development industries must be very aware of the fraud that can possibly happen while app marketing. One must be aware of what are the kinds of fraud that may happen and then concentrate on how to develop the Fraud Awareness. While you are into the business of mobile app development at least being true to the business if you come across your competitor who is already a victim of frauds then you must spread awareness and tell them about the kind of frauds that are happening in the industry so that the genuine entrepreneurs are safe in the market.
There are three very simple steps which we can follow to avoid fraud, 
Make Fraud Alerts
Security Freeze
Respond to identify fraud.
Simplify Issues Raised
The evolution of the ecosystem is very important for app marketing trends.  With all the smartphones all around us, it is very important to have fewer errors in your app. Only that will make your app stand out of the rest of the app developing companies in the industry. Try to figure out the issues in your app, first hand and then try to solve them and correct them.
Customer-Centric-Approach
An effective marketing technique is the one where a specific user target approach is implemented and that can be achieved by using the STP model which stands for Segmentation, targeting, and positioning. This is a modern app marketing strategy for the app developing companies. The STP approach is a great approach for the ones who are looking forward to some marketing strategies.
Monetizing your Mobile App
This technique will bring in revenue to free apps, which is also great for the usage of such apps.  Ad monetization's help in the growth of the application and it also gets incremental revenue.  There are three monetization models for mobile apps such as:
Sponsorship Model: This is a kind of model where the app owners and app developers try to build new partnerships with brands or advertisers who are already in the same vertical.
IAP Service: The IAP services are also known as In-App purchases. Such a model is important for the promotion of the app. Coupons, discounts, sales, deals or limited time period offers, can be used as IAP services.
Crowdfunding: This method can be adopted to raise money through a large number of people.
Here we have discussed some of the app marketing strategies which you did not know. If you want to lead the market of app development in 2021 then you must follow the above-mentioned strategies. They are bound to raise the value of your app with more users connecting to the app.
I am Ariana, a freewheeling Freelance Blogger who likes to explore the digital and technological world of Search Engines and Social Media. Ariana Smith is the feature writer of Follow the fashion. she has successfully developed and implemented online marketing, SEO, and conversion campaigns for 50+ businesses of all sizes. She is the co-founder of Finance team.