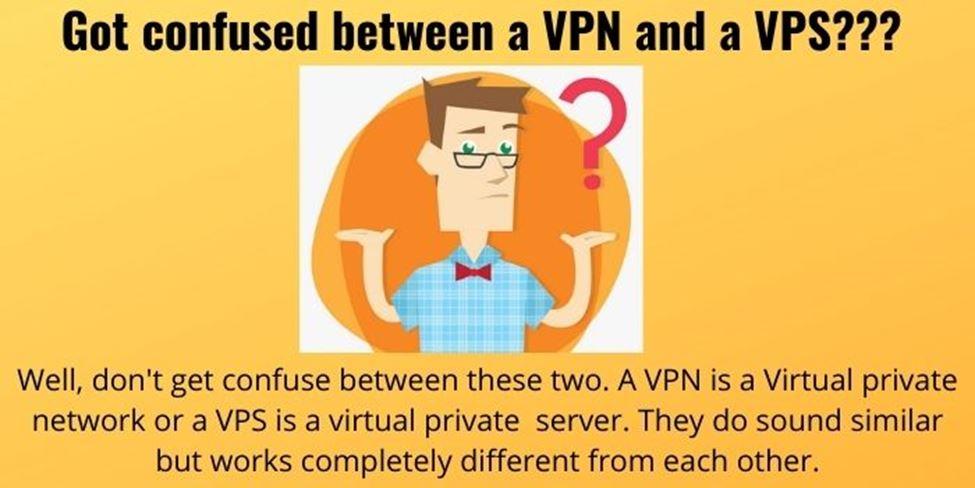 Are you confuse between VPS and VPN as both the word sounds the same. Well, don't get confused between the two. Both the words sound so similar but their work and purpose are completely different from each other. You must know about the difference between VPS and VPN if you just started your tour on the internet. We will clear all your confusion.
A VPS (virtual private server) is a type of web hosting while a VPN (Virtual private network) is a technology that helps you to conceal your original IP address from hacking, spamming, and other cybercrime. The work of these two is completely different from each other. The only reason people mix these two is their acronyms are the same. Let's dive into its detailed information about what a VPS or VPN is and how it is different from each other.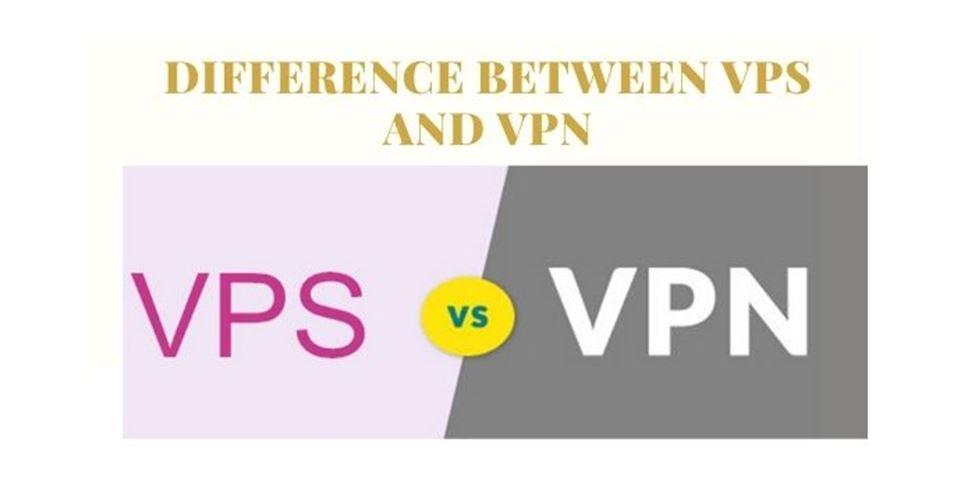 What is VPS?
A VPS (Virtual private server) is a part of a web hosting service. It gives you a personal space on the internet to keep all your data and files safe and secure. It is one of the most famous services you can opt for your website. It employs virtualization technology to give you private resources on a server with multiple users. It is mostly taken by those website owners who have an average traffic level. There many web hosting companies in the market which provide these services, the pricing plan may vary from each other.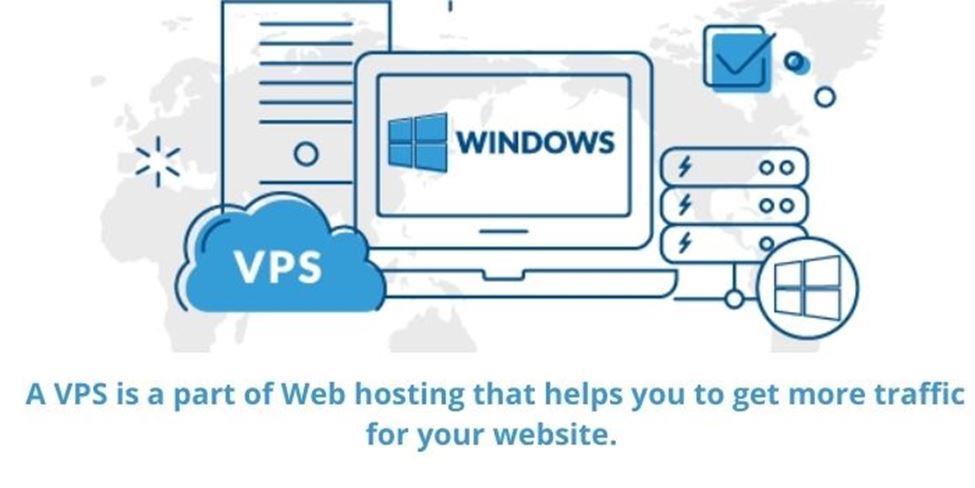 There are different types of web hosting let's dig into what are they.
Shared Hosting– Many web hosting companies provide shared web hosting. This shared hosting is mostly chosen by those people whose website just now started on the internet. Let's understand this with an example of how shared web hosting works.
You must have heard the word PG(paying guest). In PG one room is shared by many people and the resources of that room as well. There is no personal space in there you have to share each and everything. Shared hosting also works the same. In shared hosting, there is bandwidth, data usage, etc. it doesn't charge high, so it is affordable for newcomers.
Dedicated server hosting- This kind of web hosting service is mostly used by big entities. They have a large amount of data to transfer and received and also they need high security and privacy. In dedicated server hosting the consumer gets the individual space and multiple services.
Cloud VPS hosting– To prevent your website from website outage cloud VPS hosting is a solution. This will not let your website down. It makes a replica of your website on the server so that your website continuously be running.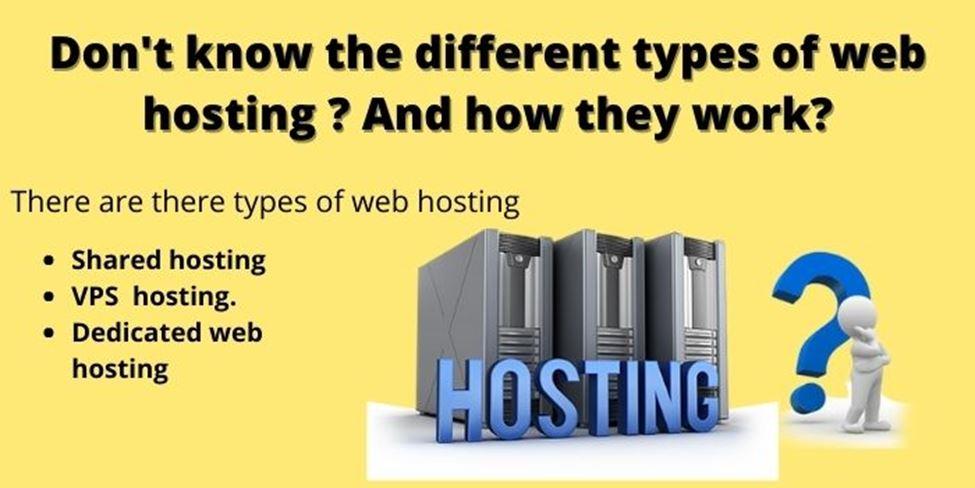 Cons and Pros of VPS hosting
If your website gets the middle-level range of traffic than VPS web hosting is a better option for you. Let's have a look at its amazing features;
PROS
VPS hosting is much faster and reliable than shared hosting. It is also cost-effective with this you can get access to a dedicated server.
It increases your website performance.
VPS hosting gives you control. Without having control of your website you have to depend on the software packages that the hosting provider provides. Unsupported software can risk your security concern.
It's an easy to scale service. When your website starts growing you can easily upgrade your server resources like RAM, CPU, disk space, bandwidth, etc.
With this, you will get a better privacy experience as it keeps your files and database locked from other server users.
Cons
It is more expensive than shared hosting.
You need to have much technical knowledge to manage your server.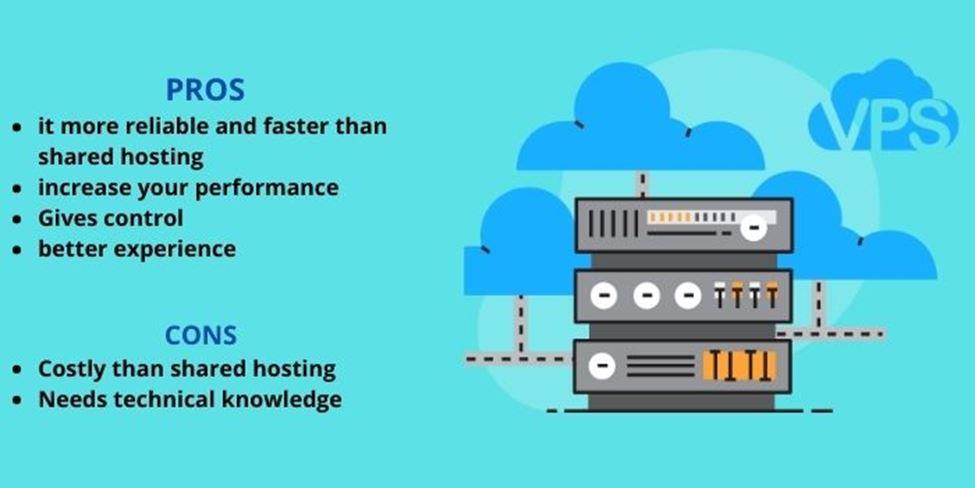 Who needs a VPS?
When your website starts getting maximum traffic than usual. And your requirement could not be able to meet with shared hosting than VPS hosting Plans will be complete your website need.  VPS will give control on your website and additional feature as well. It will provide you a high-speed connection and a better performance.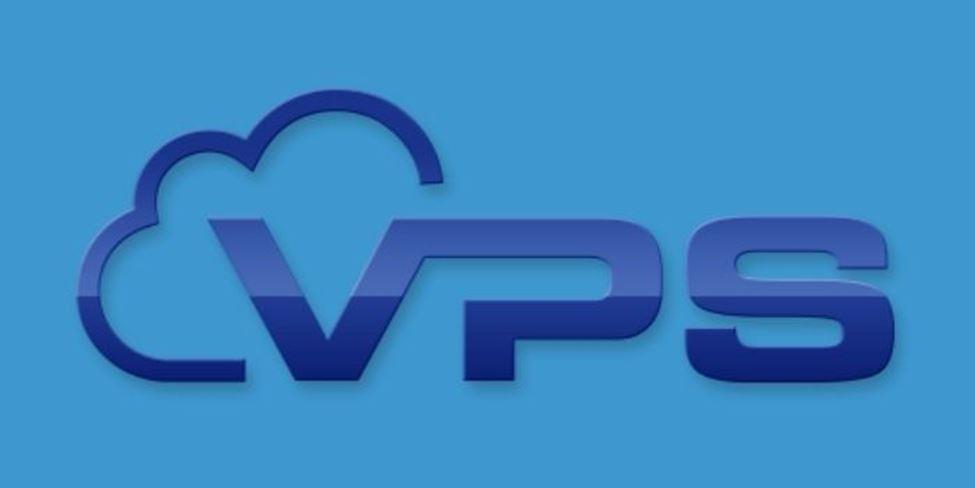 What is a VPN?
A VPN stands for a virtual private network. A VPN hides your original IP address to prevent it from hacking and spamming and other Cybercrime. It makes a tunnel between your computer device and your and your internet connection. It keeps your data secure and safe. It also unblocks the blocked contents. There are many companies out there that provides VPN service. AVPN can be free or paid you can choose as your requirement.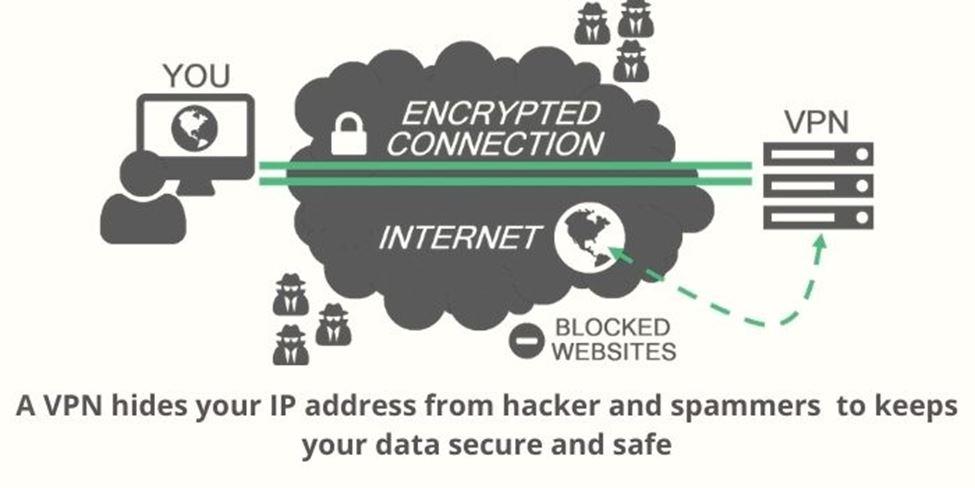 A free VPN comes with restrictions you can not enjoy the all benefits of it. A paid VPN is much better than a free VPN it gives assurance of privacy, security, and other benefits as well. The companies which provide good VPN service
ExpressVPN
NordVPN
Cyberghost
IPVanish
Surfshark
A private internet connection and many more every company has there own uniqueness.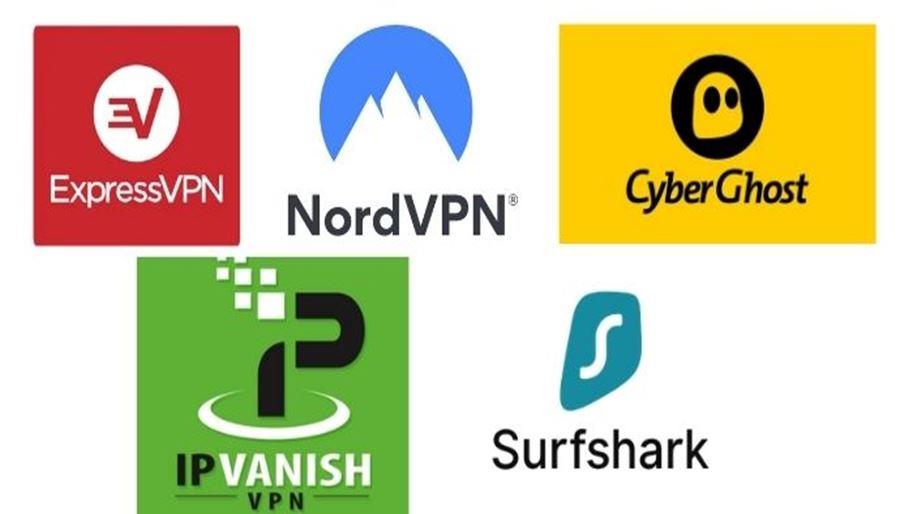 Pros and Cons of a VPN
Pros
These are some amazing benefits of a VPN that you should know
A VPN helps you in hiding your original IP address and conceal your data and traffic. If you are using a VPN its hard fr people to track your history or browser activity.
While browsing on you Youtube or some website you would have seen the page says this content is not available. Those are geo-blocks that means those are restricted in your country. VPN unblocks all the geo-blocks content for your server.
Nowadays our youth have a keen interest in watching OTTs. They have a great interest in watching wen series, movies, matches they follow Netflix. But not all the web series and movies are available on it just some of them wonder why? Yes, those are restricted to your country. VPN unlocks all the content on Netflix. so, there will be no compromisation in your entertainment.
You must have heard of millions of cases of cybercrime. For example, A person's bank fund got withdrawal without his knowledge or permission, etc. All these are the case of cybercrime. If you use public wifi your credentials can be hacked and this incident could happen to you. With VPN all your data can be secure and safe.
A VPN prevents you from bandwidth throttling. Bandwidth throttling limits your internet speed. A VPN helps you to keeps your data secure from your ISP(internet service provider). Even your ISP is enabled to see what you are doing online.
VPN provides you a secure torrenting. Torrenting means opening all your computer data devices for someone else to transferring data. This is quite a risk. With the VPN there is no need to be worrying.
Cons
A coin has two aspects one is the tail and the other is the head just like that VPN has some cons as well let's have a look at that
VPNs could sometime slow down your internet speed.
While choosing a VPN you need to be careful and have to think wisely because choosing the wrong VPN can put all data in danger especially when all your livelihood is dependent on the internet.
A good quality VPN comes with high prices it can be expensive.
Not all devices support a VPN.
When you should use a VPN?
Don't know when you should make most of your VPN ?? Here is the answer
While traveling.
When you are watching Netflix
When you need privacy.
While making online payments.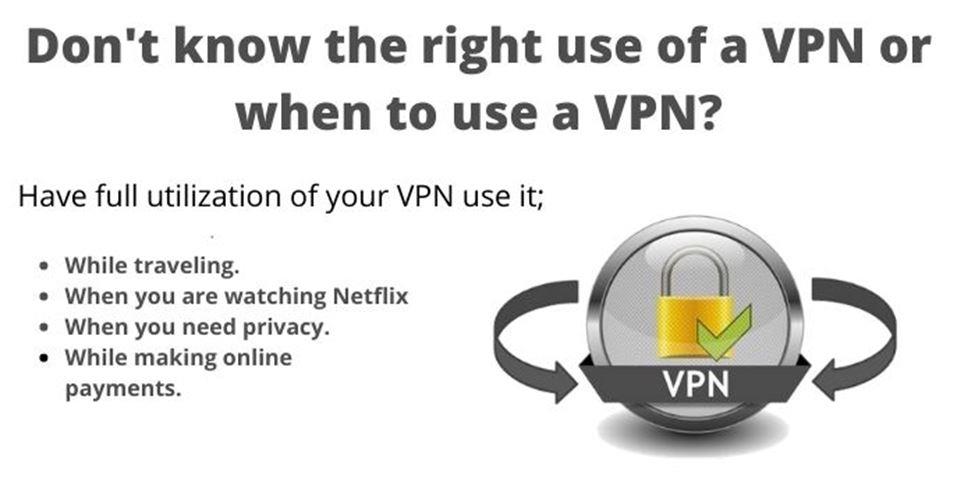 How to use a VPN?
It is really easy to use a VPN, follow these simple steps to use a VPN
Download the VPN app of your service provider.
Set up your VPN services instructions will be given.
Connect to the server and enjoy it.
A final verdict on the difference between VPN and VPS.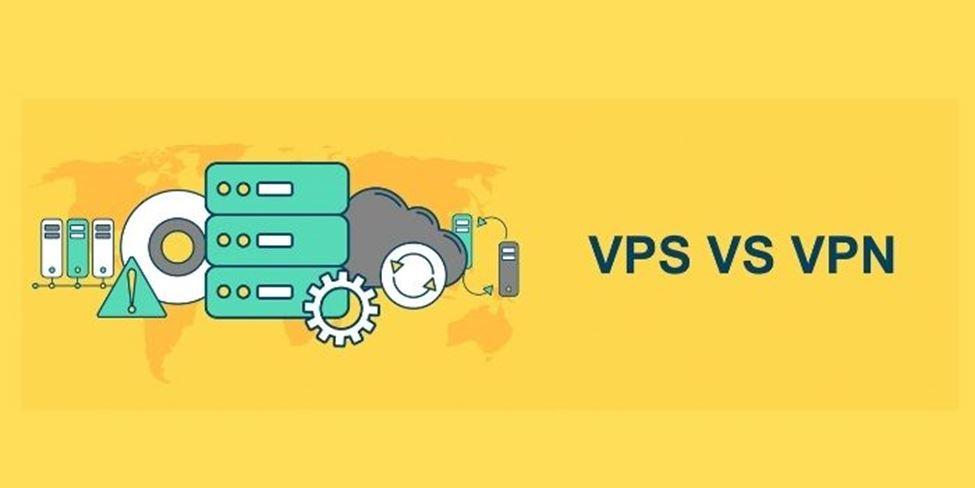 So, After seeing all the components about a VPN and VPS it completely clear VPS is far different from VPN. A VPS is a kind of web hosting service. That means it gives you a personal space on an online server to keep your data secure and safe. It helps you to do better hosting for your website to gain more traffic. While a VPN is a virtual private network that hides your original IP address from hackers and spammers. It makes all your data unreadable so that no one can keep track of your online activities. It gives you privacy and security and prevents you from Cybercrime.
Chris Mcdonald has been the lead news writer at complete connection. His passion for helping people in all aspects of online marketing flows through in the expert industry coverage he provides. Chris is also an author of tech blog Area19delegate. He likes spending his time with family, studying martial arts and plucking fat bass guitar strings.