Starting an online store in 2023 is easier than ever. There are many e-commerce platforms available these days that can help budding entrepreneurs start and run their businesses online.
But starting an online store isn't enough to drive traffic and sales.
As anyone can establish an e-commerce store these days, you'll find hundreds and thousands of them operating in an online marketplace. But this is also the fact that only a few of them get customer's attention.
Fortunately, there are many tried-and-tested ways you can use to take your online business to the next level. SEO is one of those strategies that can help skyrocket your business sales and give it the exposure it deserves.
Since SEO is a time-consuming and technical process, many small-scale new online businesses avoid using it in the first place.
Here, it is important to understand that if you're not taking advantage of the best SEO practices, you're significantly compromising the ranking and visibility of your online store.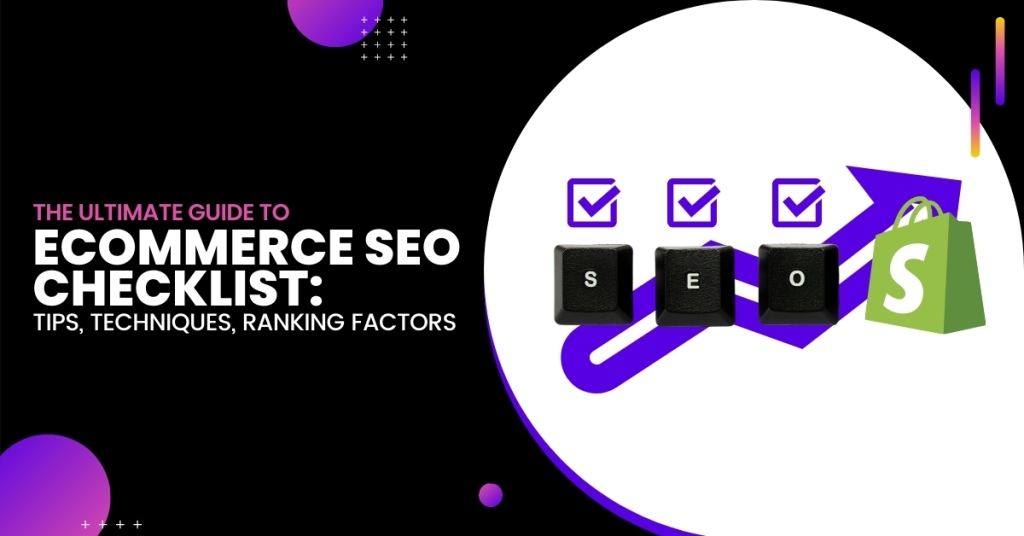 This guide to ecommerce SEO covers everything you need to step up your SEO game in 2020 and beyond.
So without any further delay, let's get started.
ECommerce SEO Checklist
Keyword Research
Keyword research tops our ecommerce SEO checklist. Targeting the right keywords is essential as it can improve your website's visibility in front of the right audience.
Focusing the wrong keywords, on the other hand, can adversely affect your SEO campaign and also impact conversions and sales.
Conducting Keyword Research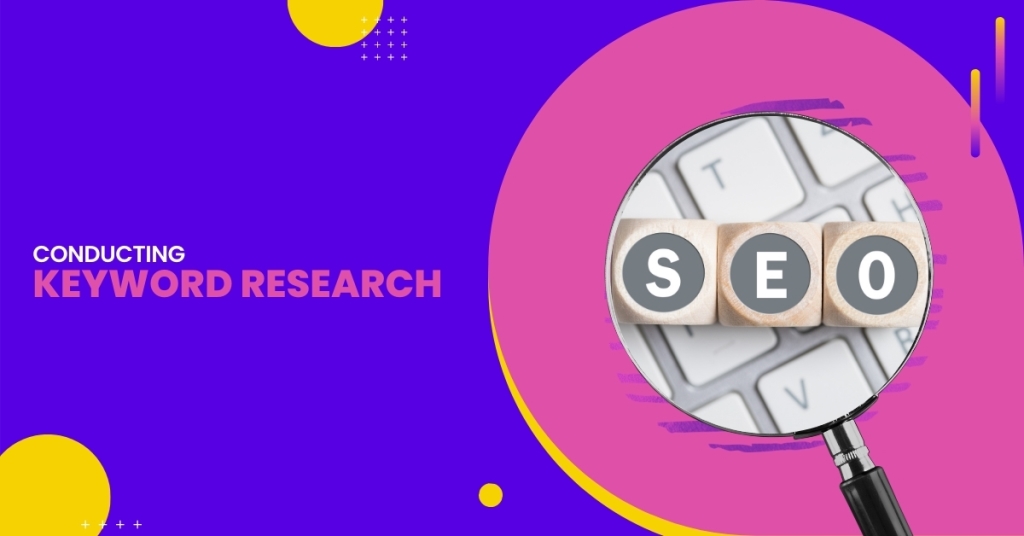 Make sure you pay attention to these 3 key areas when you start conducting keyword research for your online store.
1. Optimize the Most Important Pages of Your Website
Start optimizing the most important pages on your website. While optimizing the home page and other product pages, make sure you pay attention to relevancy and search volume.
Choose highly relevant keywords that have medium-high search volumes in a keyword research tool.
2. Search Long-Tail Keywords for Your Blog
The blog section on your website enables you to rank your online store for keywords that might not be a part of your main web content. In addition, you can also capitalize on long-tail keywords that people use to find different things online.
3. Do Not Confuse Search Engines with Keyword Cannibalization
When you rank different pages of your online store for the same keyword, it causes confusion for the search engines. This is called keyword cannibalization.
To avoid cannibalization, just ensure you never use the same set of keywords for two pages.
Simplifying Website Architecture
Next on our list is the website architecture. Your online store should have a  user-friendly interface. Smart site architecture makes usability and crawlability smoother and also makes it easier for your website visitors to navigate options without any difficulty.
Organize your website structure in a way that allows customers to get to the category pages from the homepage in just a few clicks.
This will improve user experience and also reduce bounce rates.
From the SEO point of view, you'll make it easier for Google to crawl your website's internal pages.
Load Speed
Do not expect your website visitors to hang around and wait for your website to load. They have thousands of other options, and it won't take them a second to tap the back button and check out other websites working in the same niche as yours.
According to research, more than 40% of customers abandon websites and switch to other options if the site takes more than 3-seconds to load.
Apart from that, your website speed also helps your site rank better on Google. So no matter what your niche is, you simply can't afford to mess around with a website speed.
There are many reasons why your website fails to load in your required timeframe. For instance, maybe images on your website are too large, or your web pages are not cached. Simply run through your website on Google's site speed tester and take immediate action if it is taking more than 3-seconds to load.
There are several things you can do to improve the speed of your website. For instance, you can install themes that offer fast loading time. Also, you can buy more server space to improve your site speed.
Voice Search Optimization
More than 40% of Millenials have already started using voice search. Voice search has gained popularity in recent years because of its massive potential and ability to help stores rank higher on search engines.
The most important thing e-commerce store owners must bear in mind is that the search queries look very different from how users normally type text to search online.
For instance, when someone conducts a search related to boots, they generally type 'Boots or 'Leather Boots' in the search box.
But this isn't the case when they conduct a search using a voice recognition device. The queries are generally in the form of a question, natural conversational tone, or long-tail keywords.
Similarly, users may ask 'Who sells the best black lacquered boots in the UK?'
The difference between typed search behavior and voice search behavior is pretty evident here. When you optimize your website for voice search, just ensure you incorporate the right trigger words to prompt action.
In addition, you can also include a dedicated FAQ section on your storefront. By doing this will enable you to better connect with your customers and answer queries that they're asking through voice search.
On-Page E-Commerce SEO
On-page SEO, as its name implies, includes all those actions that you take to rank your website better on SERPs.
A perfect on-page SEO strategy is a combination of internal linking, usability, mobile responsiveness, customer testimonials, and Social media integration.
Needless to say, keyword optimization and website architecture are also key elements of a result-driven on-page SEO strategy. But since we've already discussed these things above, we're not going to repeat them again.
Internal Linking
Internal linking allows you to link pages of your website with other pages within your website. With internal links, you can create your anchor text that contributes to the better ranking of your website on search engines.
Do not try to over link pages as it may let Google think you're trying to do something wrong. Similarly, do not add plenty of links with identical anchor texts.
Usability
Your goal as an e-commerce store owner should be to offer great usability to your customers so that they keep coming for more.
Your website design should be simple to use. Similarly, the checkout process should be as simple and straightforward as possible. Avoid adding lots of forms so that the customers can checkout without any difficulty.
Mobile Responsiveness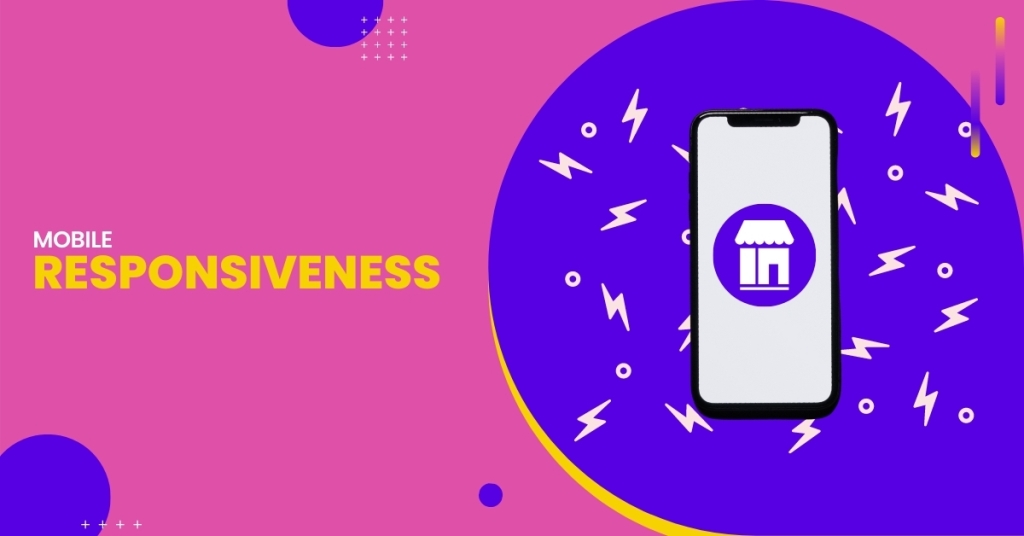 The trend of mobile shopping is on the rise. Research reveals that more than 31% of mobile internet users usually browse websites using their cell phones.
Invest in a mobile responsive website design so that your customers can enter your website using any device.
Many e-commerce themes also come with this feature so you don't have to hire a web designer to write an additional code snippet, either.
Simply install a mobile-responsive theme for your e-commerce store, and you're good to go.
Customer Testimonials
Did you know you can significantly increase your conversion rate by a whopping 14%-76% by including customer testimonials to your storefront?
Besides improving ranking, customer reviews also act as social evidence that can improve your conversions and sales.
Social Media Integration
Social media integration represents the valuable and user-friendly image of your website in front of search engines.
According to Forbes, "Perhaps the #1 social media channel you need to set up and engage on is Google+."
 "Google has been explicit that social signals play a role in its algorithm. Twitter and Facebook matter some, but many of the search results from both networks are restricted. Therefore, the network that carries the most weight is Google+."
Once you have completed all the above-listed steps, it's time to track results. You can use analytics to identify the highly converting keywords.
This step is critical as it enables you to check results on the basis of which you can improve your SEO strategy and better market your ecommerce store.
Link Building
Off-page SEO is equally important as on-page SEO.
Google may penalize your e-commerce store if it is linked with multiple low-quality authority links. There are many free to use software that you can use to check the domain authority of the websites.
So make sure you link your pages to the websites that are reliable and have high domain authority.
According to Dana Lookadoo, President Yo! Yo! SEO, "Broken link building is not a primary focus on a new SEO project, usually. An SEO audit would uncover needs, and from there a prioritization action list would be developed. Information architecture issues usually get priority and then a clean-up of any issues that affect the site's authority and trust in the eyes on the search engines. Once the on-site SEO and content strategy are solid, then broken link building outreach can be considered as part of the off-site [link building] efforts."
There are so many reasons why you should optimize your e-commerce store for SEO.
It not only helps you market your ecommerce store the right way but also increases sales and conversions.
There you have it – the ultimate e-commerce checklist.
We hope this guide to ecommerce SEO has cleared some of your doubts about on-page and off-page SEO strategies.
Keep in mind, SEO is a tedious, time-consuming, and ever-evolving thing. But the benefits you get in the end are absolutely worth it.
Ricky Hayes is the Co-Founder and Head of Marketing at Debutify – free Shopify theme, helping dropshippers build high-converting stores in minutes. He is a passionate entrepreneur running multiple businesses, marketing agencies and mentoring programs.