Technology has never stopped unfolding its benefits for humanity. Aside from the fact that eSIMs are designed to help people connect to the internet outside their countries, they are also built with the intent of keeping the environment safe. Compared to traditional SIM cards, eSIMs are more eco-friendly.
There are several significant environmental benefits that Esimatic eSIM offers. These include saving on plastics by replacing physical SIM cards, reducing CO2, and using almost no physical logistics. In this article, we'll explore the different ways Esimatic advocates for a greener Canada with eco-friendly eSIM solutions.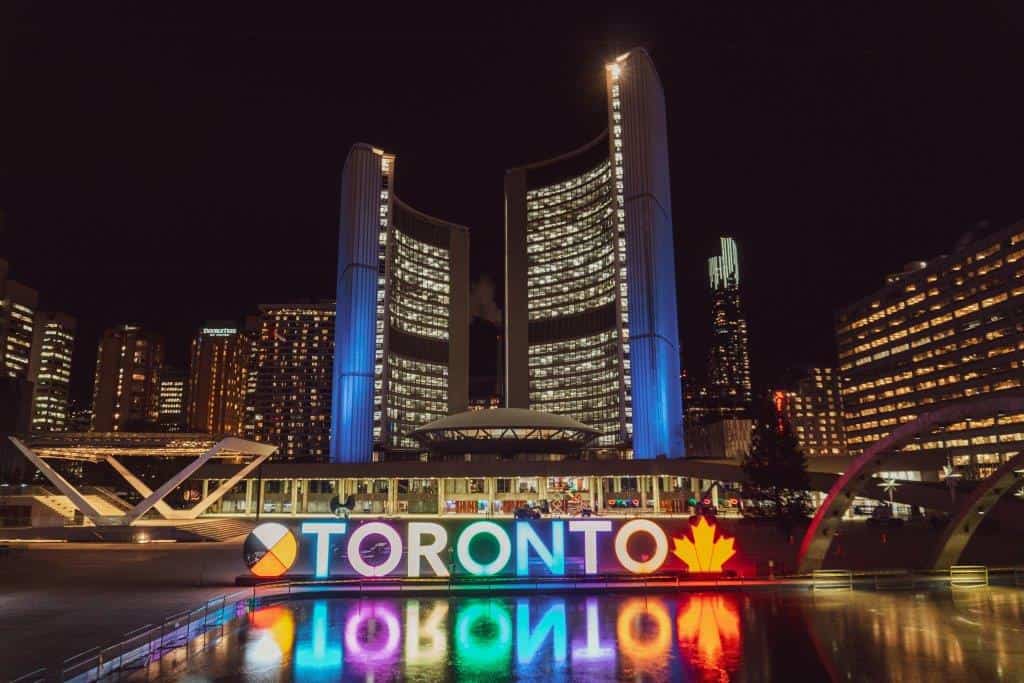 Alt: Toronto, Canada
About Esimatic eSIM in Canada
Esimatic eSIM in Canada was introduced to ensure that travelers, visitors, and students enjoy better connectivity during their stay in Canada. They are provided with a fantastic prepaid package opportunity that helps them to connect with their loved ones, offers them access to their emails, allows them to get updates on the latest news, and provides them with the chance to use GPS for navigation in their new destinations.
Like software developed by Revpanda, Esimatic eSIM in Canada offers users jaw-breaking comfort. Within a few minutes, you can activate the Esimatic eSIM plan to have coverage throughout Canada. After buying your preferred data plan, you need to scan the QR code for data activation. This data will be available if you have not reached the maximum amount you can use or if the time limit is still available. But if it stops working for any of these reasons, you can always get a new data plan with Esimatic.
Esimatic and Eco-Friendly eSIM Solutions in Canada
There are apparent differences between traditional SIM cards and embedded SIMs. One of these is the impact they have on the environment.
Traditional SIM cards
SIM cards have been the reason the world has stayed connected for a long time. The industry has experienced rapid growth over the years as many people have embraced the communication opportunities it has offered. Although they have greatly increased in size, their sustainable duty has pitiably suffered stagnation.
A typical SIM is a plastic card with a square shape that has an inserted plugin (the chip module). The chip module is what is used. The plastic frame is disposed of. Reports show that when an MNO (mobile network operator) changes, plastic waste increases as users will need to exchange their SIM cards.
Besides, the situation is worsened through temporary subscriptions, plastic roaming cards, and damaged or lost SIM cards.
For a more effective, sustainable solution than using more eco-friendly plastic or reducing the card's credit card-like frame, the entire process to achieve a seamless internet connection should be made digital.
eSIM Canada as a Green Solution
Esimatic eSIM has offered a sustainable solution by replacing traditional plastic SIM cards with eSIM chips. This eliminates the need for extra plastic, which increases environmental waste.
Esimatic eSIM management introduces the digital SIM prepaid package usable in different parts of the world. This opposes how physical SIM cards are transported, typically involving plastic packaging.
Esimatic eSIM is advocating for a greener Canada with eco-friendly eSIM solutions. Through the use of Esimatic eSIM, users will save time, hassle, and stress. They will produce less waste that affects production and distribution.
How Esimatic eSIM Management Helps Canada
Esimatic eSIM advocates for a greener Canada by helping to achieve less CO2. This is done by eliminating the need for plastic card production.
Esimatic eSIM management helps Canada by making the use of fewer SIM cards possible. Now, downloadable digital SIMs can replace the traditional plastic SIM cards.
Esimatic eSIM management helps Canada by reducing its logistic footprint. The traditional SIM card process involves a complex logistic chain worldwide. But eSIM ensures that there are almost no physical logistics.
Possible Applications of Esimatic eSIM in Canada
Numerous people use eSIMs for esimatic purposes, including tourists, business travelers, and students.
Esimatic eSIM ensures tourists enjoy ultimate convenience by offering them a variety of data packages. With this, they don't need to go out to search for physical SIM cards.
Esimatic eSIM ensures business travelers enjoy a great time traveling for business. A simple eSIM activation or switching process will save their efforts and time.
Esimatic eSIM offers students an ideal experience. The product gives them access to reliable and affordable internet connections in Canada. With this, they can explore online study materials easily and quickly.
Chris Mcdonald has been the lead news writer at complete connection. His passion for helping people in all aspects of online marketing flows through in the expert industry coverage he provides. Chris is also an author of tech blog Area19delegate. He likes spending his time with family, studying martial arts and plucking fat bass guitar strings.