On web, we happen to see plethora of toolkits, software and several packages that heavily tries to carve their name. But, do you really see them in the hall of fame? It is no rocket science to work in a video editing tool, but a good tool can certainly make it a cakewalk.
Newbies to masters aim to work on a tool that eases out the operations, without the pain of installing add-ons packages, interfaces etc. This is why we unleash the upgraded version of FilmoraPro that is just the right option for you. You can surely understand by swimming into its streak of features. Read now!
Exploring the Amazing Streak of Roller Coaster Features
Ignite your imagination and roll head with its crazy link of features discussed in this section.
I. How Video Editing Experience has transformed:
The powerful Wondershare FilmoraPro tool has the leverage of brushing effects and transitions to infinity number of tracks. Certainly, no stopping on intakes and outputs.
Level up the game of editing video by giving up on cursors, mouse and tuning to keyboard shortcuts etc.
Marking start and end points has just revolutionized with its range exclusive range markers and use it export the desired section of your timeline.
Speedily add in the clips in the program without wasting any inch of second and craft in detailing overlay.
Smarter doesn't need better it means the best and FilmoraPro video editor managed to give beast like tools such as slip, slide, ripple edit etc to make a kickass project!
Be the controller of your destined output by dragging audio/video files that you wish to reflect on your file.
Club up your timeline clips and its amazing edits in great accuracy.
Master the art of transitions by using FilmoraPro split editing options giving transitions with J and L cuts.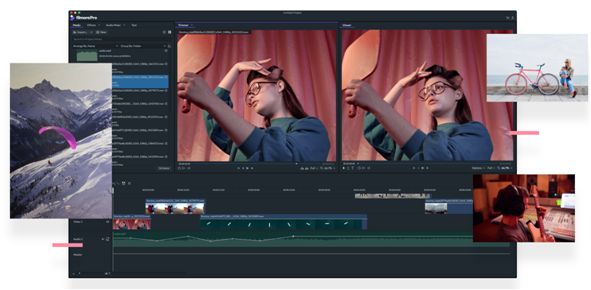 II. Make Impactful Audio Files:
It is impossible to shut ears to crackling background voice that disrupts the smoother flow of audio. Audio noise reduction algorithm can certainly remove irking sounds and reduce unpleasing sounds.
Sudden gush of unwanted volume ups and downs can crash the mood to tune to an audio. This can certainly be rectified with audio compressor feature. It allows users to stabilize the quality of audio, manage presets and enhance quality.
FilmoraPro knows how to trigger the quality of the audio with its audio mixers to adjust and record volume settings in a much effective way.
Syncing audios with video perfectly can prove to be a task. But with this tool, the automatic audio sync feature can prove to be helpful. So, one can manage to be in peace without fretting about it.
Audios can be trance like if they are crafted right. With envelop editing feature of FilmoraPro, it helps in fading in and fading out the audio clips.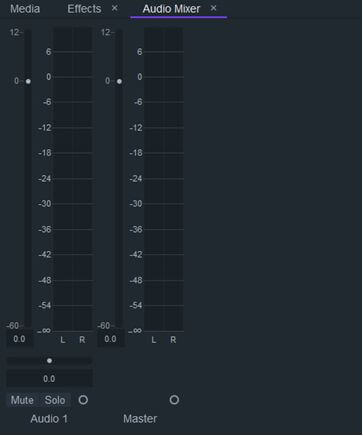 III. Outstanding Animations and Visual Effects:
Unveil the world of Hollywood-Style-Effects over your clip.  The dream can come in reality with FilmoraPro. Blow life to the clip you work by implying distortions, blurs, flares, lenses to get a star-like video!
Your animation can trigger its impact. Manages levels of clips by seeing the clip's exposure and balance of scopes. Users can use histogram, parade, vectorscope and waveform scopes etc.
Master the art of perfection by using advanced tools which can be made possible with scopes, color wheels, grading presets, mid-tones, auto correction, highlights any many other features.
FilmorePro renders users with the customizable options which imbibe with the sets of key frames, motion graphics, and text effects to make a commendable project that can slay. FilmoraPro guide can help you learn video editing skills easily.
In a nutshell
Needless to state, FilmoraPro is an avenue one must unbox. We saw the range of toolkit it has that can create an everlasting clip. As, its range of features are very commendable, intriguing and crafted with precision so, what are you waiting for? Get hold of it now!
Chris Mcdonald has been the lead news writer at complete connection. His passion for helping people in all aspects of online marketing flows through in the expert industry coverage he provides. Chris is also an author of tech blog Area19delegate. He likes spending his time with family, studying martial arts and plucking fat bass guitar strings.