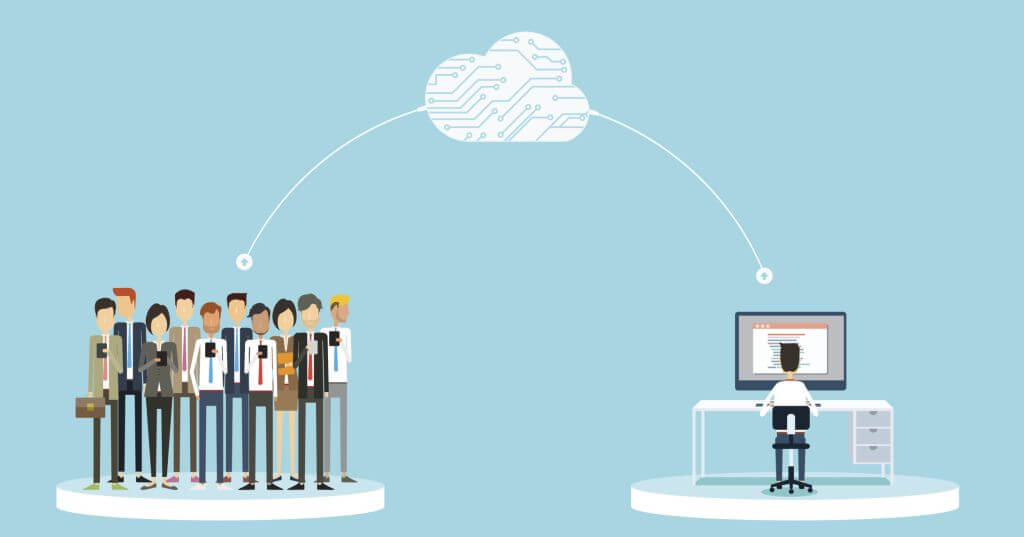 One of the biggest parts of running a successful business is marketing the product.To do that, a business must first create a brand. Branding is an integral part of business.Having a strong brand can mean the difference between a successful product and an unknown one.
The digital age has brought many more ways to build a brand, especially online marketing. One of the best ways to create your online brand is through starting and maintaining a website through content marketing, while bolstering your efforts with social media.
How to Build Your Brand Through Social Media & Content Marketing
Let's assume you already have a website set up. You can use that website as a springboard to launch content, which you'll share through social media. By doing so, you'll drive traffic to your website, build your brand, and ultimately sell your product.
What Goes into Content Marketing
Content marketing is a form of online marketing that relies on producing content for a website. Instead of merely putting up a website with a list of products, you would also offer guides, resources, videos, articles, and tools. All of this is content that can be used and read by customers.
These materials can drive interest in your business. People who are interested in your topics may find your site through your resources. Those site visitors can turn into the paying customers you're looking for. In brief, producing interesting and helpful content can make your site more attractive, which sends a positive signal to your audience. Additionally, it can increase the prominence of your brand if customers have positive experiences with your content.
To successfully run with content marketing, you will need to run a content production operation. That might mean hiring writers, outlining & editing articles, publishing content, and more.It could also mean finding someone to help edit videos or hiring a graphic artist to help create images or other visual content.
How to Use Social Media
Social media is more than just Facebook or even Twitter. The term has grown to include all manner of outlets including Instagram, YouTube, Pinterest, MeWe, and more. All of these sites have a target demographic end user, and which social media you're using may depend on not only who you're trying to reach, but who you are and what you offer as well.
Using social media can greatly benefit your business by allowing for networking opportunities with others in your industry; this boosts your own business' credibility. You can also interface directly with your customers; some businesses see greater success when they take the time to answer customer questions and comments on Facebook posts, for instance, or when they provide a way for customers to message them directly in real time.
Putting the Two Together
A website content marketing drive is a multi-faceted plan that, if executed properly, can result in a huge boost to your business.
First, think about your product. Who's looking for it? Who buys it? And what type of resources are they interested in? If your business is selling craft supplies, for example, there are many types of content you could offer, such as:
Craft project ideas
Crochet or knitting patterns
How-to videos for various crafting techniques
Article reviews of related products or explanations of how your products work
Each of these content items can be shared on social media sites. This expands your website, making it less a shop-only environment, and more of a place where people come for information while browsing online.
How to Support This Marketing Initiative
You might already have realized that this level of marketing requires a time and financial commitment. If you need to hire a team of producers, such as writers or video editors, it can get expensive quickly. There are a few options to help you get it all under control – hopefully without struggling with your finances.
Do it All Yourself
The DIY route is always available, and that means creating, editing, and posting content by yourself. It is far less expensive than other options. Why pay someone to write an article that you can write yourself?It also lets you stay personally involved with your marketing and customer interaction directly.
The flip side of that means you will be spending a lot of time creating, curating, and releasing that content, which could leave less time to actually run the business. If you're not already familiar with things like video editing, graphic design, or creating a content-driven website, you might find yourself in over your head quickly.
Rely on Current Revenue to Support Your Marketing
If your business is already doing well, you could simply start budgeting for the costs of starting a content marketing strategy. If the expenses are manageable, a realistic strategy is to start small and run a test.
Take a look at the current advertising budget and see how much is allocated to social media or content. If you've historically stuck to traditional advertising such as billboards ad signage, newspapers, or word of mouth, consider dropping one of those and redirecting the funds into content-driven marketing instead.
Being able to rely on your current revenue to pay for your content marketing efforts is ideal becauseyou are staying within your own means. Without having to rely on credit or loans, you can pay for your content marketing initiative. Just be careful to review the impact on profit margin.
Consider Financing Solutions
Content marketing is expensive and time consuming. If you still need more cash flow to get your marketing started, you could consider a few different financing solutions. A business credit card or a loan could be a wayto get things running, but they are costlier and riskier than the previous solutions.
Putting your monthly marketing budget on a business credit card may be a solution. This could finance your short-term efforts each month.Be careful because you still need the means to pay off the expenses plus interest. Credit cards are notorious for higher interest rates and fees, so failing to manage the debt could hurt your finances.
If you're looking to start a more wholesale solution, you could consider a small business loan or personal loan from a bank or credit union.Taking out a loan may provide the upfront funds to start a content marketing initiative, which is a common reason for securing financing. However, keep in mind that you will need to pay back the loan. If you take out loans to pay for marketing, you better make sure it generates a return on investment.
Conclusion
Building a brand is a necessity you can't ignore if you want your business to grow. The opportunities allowed by the internet offer amazing potential for brand building and interfacing directly with customers. No matter what avenue you choose for paying for it, it'll require a lot of work; the benefits, however, can far outweigh the effort necessary.
Andrew Rombach is a Content Associate for Lendedu – a website that helps consumers and small business owners with their finances. When he's not working, you can find Andrew hiking, hanging with his cat Colby, or edge guarding in Super Smash Bros.