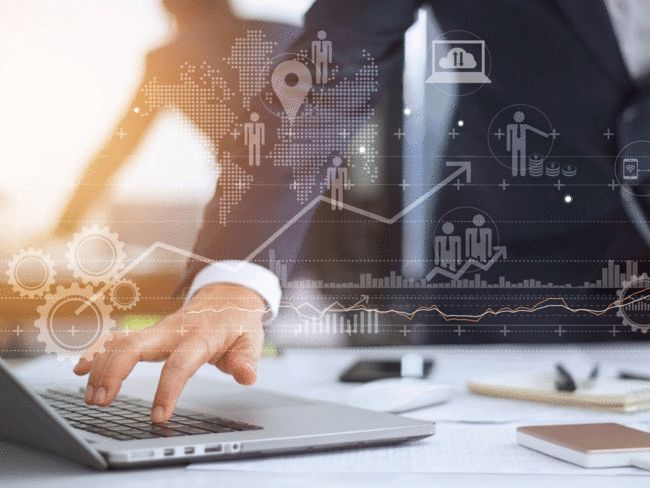 Image 1 source: https://img.etimg.com/thumb/msid-73010700,width-650,imgsize-545779,,resizemode-4,quality-100/digital-.jpg
If you ask me the similarity between life and technology, I would say both are subjected to change. We make predictions all the time, and how much of it would stand true is the question.
Over the last decade, technology has changed much more than one might have expected. From healthcare to communication and education, technology has created major breakthroughs in every sector. Whether it's using food delivery apps or providing resume writing services online, tech advancements have transformed our lives in more ways than we realize.
Top 5 Technological Advances Of The Decade
Although technology has become a central part of our lives, most of us weren't aware of technological advances even a decade ago. The tech inventions span diverse categories, including fitness, food, education, and even dating!
Below are some most significant technological changes in the past ten years.
Mobile Phones
Most of us would struggle to survive a day without using our mobile phones, but it wasn't quite the same in the early 2000s. Reports show only 47% of UK households had a mobile phone with limited features such as texting and calling.
When camera phones came into existence, Nokia and Motorola dominated the market with sets that supported customizable ringtones, games, and appearances. Throughout the 2000s, Samsung was famous for their flipflop sets, while Blackberrys were famous for their QWERTY keyboard, BBM, and email function.
But nowadays, everybody has a touch screen mobile phone loaded with advanced features, 4G internet connections, high-definition camera, impressive gaming capabilities, massive storage, and endless applications – from food delivery to home salon services! While the user rate was only 47% in 2000, it moved to 95% by 2018.
The Wi-Fi
With the changes in applications and gadgets, the internet access has also changed. Although broadband services and mobile internet were available in 2009, Wi-Fi hotspots were a farfetched thought for many.
Wi-Fi hotspots have simplified internet browsing and allow users to access the internet from any place at any time. Whether it's about streaming videos, buying products, or completing a course online, the Wi-Fi facilities offer an ocean of functionalities to the users.
Advances in AI/ML and AR/VR
In the last decade, we saw a new wave of AI-driven devices and AR/VR gadgets that have completely transformed our regular lifestyle. For instance, Oculus Rift was launched in 2016, mainly introducing gamers to VR gameplay and taking their gaming experience to another level. Since its launch, the company has launched additional headsets and made VR a significant part of the gaming world.
The 2000s has seen rapid growth in AI/ML, primarily because of data and computation. The decade kicked off with evaluating algorithms for object detection and image classification and soon shifted to making AI-driven virtual assistants. Over the years, AI use changed and became an integral part of the security system and robotics.
Online streaming services
If you are a 90's kid (like me), I am sure you didn't imagine watching live videos online or on mobile applications without moving from your couch. Even if you did, it was nothing less than a dream. But technology has come to the point where nothing is surprising anymore.
The technological evolution has broken all barriers with the direct streaming of different shows and movies on various applications such as Netflix, Foxtel Now, or Hulu. No more missing your favorite show for an urgent deadline or assignment. With a video streaming service, you can access any channel, any show, and any time.
Digitized baby diapers
Yes, you read that right. Gone are the days when you had to stay up all night to check if your baby's diapers are clean and dry. Advance technology has also developed an all-in-one baby monitoring system that allows parents to stay in tune with a body's needs.
In 2019, Pampers brought wearable tech such as baby diapers with a sensor.The sensor collects data and communicates them to the app so parents can track their babies' needs. Although Pampers's Lumi with a digitized diaper monitoring system is still evolving, it clearly shows what more surprises await us in the coming year.
How Technology Has Changed Every Sector In 10 Years
Travelling
Do you remember the last time you stood in line to book tickets? No? Me neither! Since the introduction of the online ticketing system, the travel scenario has changed forever. Now you can go online, choose your mode of travel and your destination and book your tickets.
Thanks to technological advancement, you can research the place you want to visit at the comfort of your home and gather every piece of information you need to plan your family or solo trip.
Shopping
Since the early days of 2020, the world is fighting against the deadly Covid-19 virus. All of us have adapted to the 'new normal' and avoid going to public places. Meaning, more and more people are now opting for online shopping facilities.
Thanks to technology, most retail stores have their official websites where you can purchase your necessities and enjoy lucrative deals and discounts. Furthermore, customers get endless choices and can avail of hassle-free delivery services.
Gaming
With the introduction of various online games and fantasy league tournaments, the gaming world has seen a major technological transformation. Millions of users are hooked on countless online games – the number is only increasing.
Advance technology has introduced gaming fanatics to a wide range of games, from AR/VR games to real cash games where players can play and earn money right from their homes.
With technological evolution, games are getting much more real and offering endless benefits to the players. Some gaming websites allow players to play for free without any preliminary deposit and win money.
Social Media
Social media has taken the world by storm. From influencer marketing to creating new connections, the presence of social media is ubiquitous. Sites like Facebook, Twitter, and YouTube have billions of users collectively and leave no stones unturned to bring innovation closer to its users.
Every business sector is leveraging social media to break geographical barriers and reach its target audience. Whether it's for learning about healthy living or promoting unique skills, these platforms have transformed many lives for the better.
Finance
With the outreach of technology, the world of banking has become more accessible for all. Whether it's updating your passbook or transferring money to others, you can get everything done with a click of a button (few clicks, actually.)
Besides, IT professionals and developers continually create better, robust software to ensure completely secure transactions online. Along with regular transactions, customers can also stay updated with their stock portfolio and make suitable investments.
Education
Technology in the education sector is immense – be it for providing customized learning solutions or advanced academic tools to facilitate learning. Due to the ongoing pandemic, all colleges and universities worldwide have switched to remote education and adopted various edtech solutions for teaching and learning activities.
Video conferencing apps, digital learning platforms, and online study modules have bridged the learning gap and brought world-class academics closer to students. Advanced technology such as artificial intelligence, machine learning, and AR/VR has simplified students' learning.
They no longer have to rely on thick, boring texts to understand a topic. Using such advanced technology, educators create engaging and fun study materials to provide individualized lessons and build a strong conceptual foundation.
Conservation
Today, wildlife and environment conservation are a severe concern. Environmental scientists and animal welfare activists are working together to conserve the environment for a sustainable future.
While technology and the environment don't correlate, humans are now using technology for conservation. From generating renewable energy to monitoring wildlife, advanced technology such as AI and IoT has helped us work comprehensively to protect and conserve the environment.
Also, most of us have adopted a smarter lifestyle to advocate green living and reduce waste. Smart cars such as Tesla Model 3 run on rechargeable batteries, highly efficient in distributing energy to all car parts equally. Such smart vehicles are energy efficient and can contribute to preserving the environment with technology.
Healthcare
The healthcare sector has seen dramatic changes over the last decade – the Covid-19 virus being the highlight. Technology and innovation are the driving forces in the healthcare sector. From quick data collection to instant updates of a patient's medical history and improved quality treatment, technology has changed the face of healthcare and medicine.
With the development of advanced software programs, medical professionals and researchers can now classify the causes of new diseases and symptoms and control viruses from spreading to a larger mass. Because of technology, doctors can now provide improved care to the patients and have created vaccines to contain the Covid-19 outbreak.
Conclusion
By now, it's evident that technology has undergone huge advancements and affected all areas of life. We, humans, have adapted to these changes and become dependent on technology more than ever.
Amelie Gruberis a software developer who works at a reputed IT firm in Canada. She loves everything about technology and has written countless tech blogs. Tess is also passionate about teaching and is available at MyAssignmenthelp.com, a reputed global assignment help service, where she assists students with programmingassignments on request.Students looking for quick academic aid can connect with her on the website.