Inbound Marketing is the future, whatever the size of your business. In a crowded digital space, it can be the difference between success and failure. If you're a small business owner, inbound marketing should be a top priority. Why? It's one of the most significant long-term drivers for growth.
The entire strategy revolves around optimizing your channels, scaling your business at every turn. If done correctly, it could catapult your business to the next level.
What is Inbound Marketing?
Before we unpack how to incorporate inbound marketing into your strategy, it helps to understand its purpose. Inbound marketing is a business methodology comprising of four key phases; to attract, convert, close, and delight.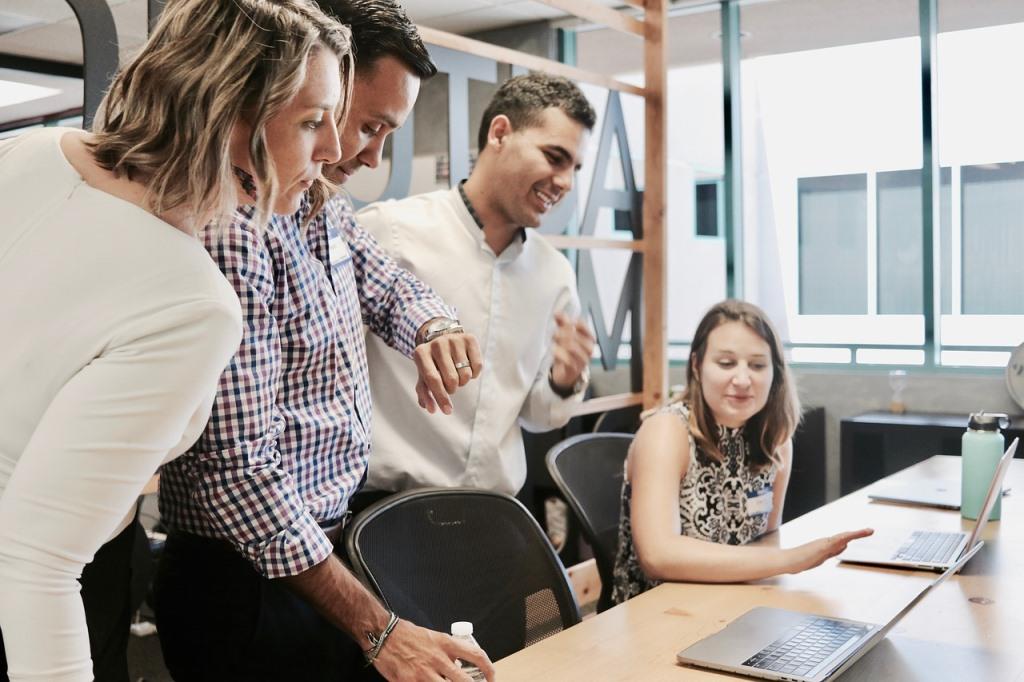 Today's consumer turns to the internet for solutions, so it's paramount you make your brand as visible as possible online. Inbound marketing is a brand-focused strategy with a customer-focused approach. It revolves around earning customer's attention using various techniques including SEO, blog, content marketing, and social media.
[Read more: Major Ways to Drive Traffic to Your Website and Increase SERP Ranking]
Attract
The first step in the process is attracting the right customers to your website or brand. You can do this through top-quality content utilizing tools like blogging and social media. It's essential to incorporate a thorough SEO strategy in this step, allowing it to drive your content pillars, making you that much more visible.
Convert
It's all very well attracting visitors to your site, but what do you do once they're there? Your goal is to bring them into your communication funnel, converting them into leads. For this, you'll need their contact details. Incorporate call-to-actions, access to premium content, or discount codes to get them over the line. It's about optimizing your landing page, convincing them to give this information.
[Read More: 6 Ways Website Pop-ups Can Help You Get More Leads]
Close
Once you've acquired the lead, you need to incorporate tools like lead scoring and lead nurturing. Paired with best practice sales tactics, you'll be able to transform this into new business.
As a small brand, focusing your attention on the growth of your lead base is imperative. Take it a step further by understanding how to make the sale, and you'll have some real scalability.
Delight
This final piece of the puzzle is often the most overlooked by marketers. If done correctly, it can become your secret weapon for renewals and referrals. Once you've made a sale and the customer is in your system, don't forget them.
You want to nurture this relationship, make them fall in love with your brand, and they'll keep coming back for more. Customer satisfaction means customer loyalty and retention, critical factors to any growth strategy.
Why Do You Need Inbound Marketing?
We're creating information at a rate of 2.5 quintillion data bytes daily. In the last two years alone, we made 90% of the world's data. Today's consumers are more powerful than ever.
We exist in the age of information. It's at our fingertips quite literally. With most consumers accessing information through organic link clicks, you can't ignore the value of visibility online.
According to a recent article published by Hubspot, inbound marketing best practices produce 54% more leads than traditional outbound practices. As a small business owner, this is a statistic you can't ignore.
Perhaps's one of the most significant benefits of inbound marketing is the opportunity for long-term growth. If utilized correctly, this could be the tactic that sets you apart from your competitors.
The Advantages of Inbound Marketing
1. The Pull Factor
Traditional outbound marketing uses push technology designed to interrupt consumers. Think disruptive methods like direct sales emails and cold calls. While some of these tactics are still relevant, inbound marketing offers new opportunities.
Instead of shouting about your product from the rooftops, hoping consumers will hear you, you can curate content designed to pull them in. Inbound marketing is about attracting potential clients, drawing them into your content, building credibility. Using tools like SEO, keywords, social media, and blogging to curate what your customers are searching for online. It's like having a 24-hour sales team.
2. It's Cost-Effective
As a small business owner, you're focused on growing your brand and acquiring customers—every cent matters. You'll be pleased to know that inbound marketing costs 62% less per lead than outbound marketing.
Yes, inbound marketing takes time and commitment, but it can be far more cost-effective. You'll need to invest some money into setting up your strategy. But think of your online presence as your top-performing sales executive. Because, down the line, it will be.
3. It's Measurable
One of the core benefits of inbound marketing is its measurability. Unlike billboard estimations or commercials on television, you can get granular, uncovering your consumer's entire digital footprint.
Tools like Google Analytics allow you to track conversions, developing an understanding of consumer behavior. Feed this knowledge into your content creation, and you'll be able to optimize your ROI consistently.
4. It Encourages Long-Term Thinking
The overarching goal of inbound marketing is to build connections with your customers. It's the golden formula for acquisition and retention. As a small business, this is a great mindset to have.
Look at examples of inbound marketing tactics like SEO and blogging. They take time to work. From the outset, you won't see the results you're after, but your rankings will increase over a few months. You'll generate more traffic to your website, improving your lead base. Your email marketing will improve as your database grows, and you'll build customer retention.
An inbound strategy requires you to fully establish your brand online, a goal for any small business.
5. It's Sustainable
Unlike outbound marketing campaigns that only exist for a set duration, inbound marketing is always working for your brand. It's evergreen.
Most blogs or social media posts are still visible long after they're published. If you've built your content from a strong SEO strategy, it'll stay relevant, continuing to resurface.
The effort you put into content creation is well worth it. Essentially, you're continually adding to your content deck, bringing in more traffic, making inbound marketing a sustainable growth strategy.
How To Get Started
1. Know Your Audience
It's easy to assume "everyone" is your audience. Like any strong marketing strategy, you need to identify who your target market is. Finding your niche online is where you'll be able to leverage the most as a small business.
To develop your niche, you need to understand your consumer. Spend time gathering insights. It would help if you uncovered what they're searching for, their pains, problems, and priorities.
By doing this, you'll be able to define what pushes them to make a purchase. Understanding your buyer persona enables you to craft the correct messaging from day one.
[Read more: A Comprehensive Guide To Creating The Right Customer Persona]
2. Identify Your Value Proposition
A value proposition is your differentiator. You need to be able to identify what sets you apart, what makes your product better. What is your unique selling point?
Once you've identified this, you can craft content around it, educating consumers on your core business objectives. This value proposition feeds into your inbound strategy's long-term play, encouraging customers to buy into your product in the long run.
3. Define Your Targets And Goals
When you're starting, it's going to be tempting to dabble in a little bit of everything. By defining your targets and goals, you'll be able to make considered choices, focusing your efforts on the channels best suited to your long-term strategy.
Identify where your most significant impact is going to be and focus your resources to achieve that. Monitor your targets and goals consistently. It will allow you to pivot and adjust if it's not working. The beauty of having access to all this data is that you can be more calculated with your decisions.
Remember to be realistic. Inbound marketing is a long-term strategy, and you're not going to shoot the lights out in a day—build-in realistic timelines, allowing this to define your goals.
4. Map Out Your Channels
Once you've defined your buyer persona, value proposition, and targets, you'll need to identify the channels most suited to your business. Some of the top inbound marketing channels include:
Blogging
SEO
Social Media
Email Marketing
Facebook Ads
Referral Programs
Viral Content
Some of these might not suit you, depending on your product. Don't be afraid to exclude those channels from your strategy. Find what works for you, and run with it.
5. Execute Your Content
Put your content strategy into action and start establishing your brand online. Remember, quality over quantity. While it's tempting to load up your blog with daily posts, you're not going to reap the rewards if they're not top quality. Take the time to craft the right content, incorporating all the textbook techniques to improve your ranking.
Start Thriving!
Inbound Marketing can be incredibly useful for any small business wanting to raise awareness online. It brings in a range of advantages, namely long-term exposure, and more suitable customers.
A thorough inbound marketing strategy means ensuring you're speaking to the right people. You get what you put in. The more attention you pay to your content, the more it's going to work for you.
As a small business, it's one of the best ways to earn people's interest, attracting prospects, and building relationships.
Chris Mcdonald has been the lead news writer at complete connection. His passion for helping people in all aspects of online marketing flows through in the expert industry coverage he provides. Chris is also an author of tech blog Area19delegate. He likes spending his time with family, studying martial arts and plucking fat bass guitar strings.