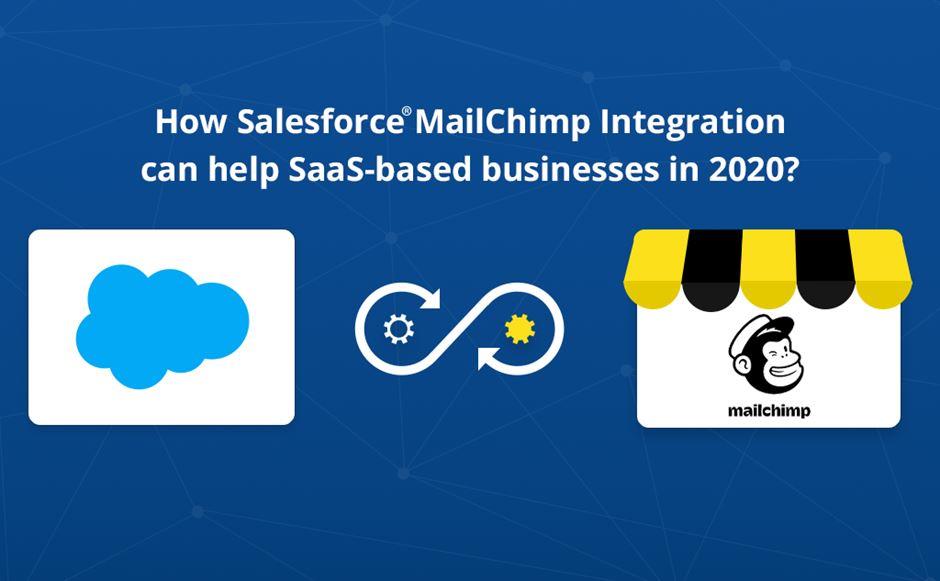 SaaS-based businesses have been taking over the IT circuit as the research says By 2021, 73% of organizations will be using all or mostly SaaS solutions.
SaaS-based solutions have been among the most popular IT-based solutions for small-scale to medium to even large enterprises.
The popularity of SaaS-based solutions is increasing massively as businesses are moving forward with a subscription-based pricing model to satisfy growing IT needs—despite limited IT budgets, particularly for SMBs and startups.
So, if you are an upcoming SaaS startup or you are planning to go with SaaS business in the future, then this blog is the one for you as I am going to take you forward with Salesforce MailChimp Integration that can take your SaaS-based business to the next level.
The importance of Data Integration for SaaS: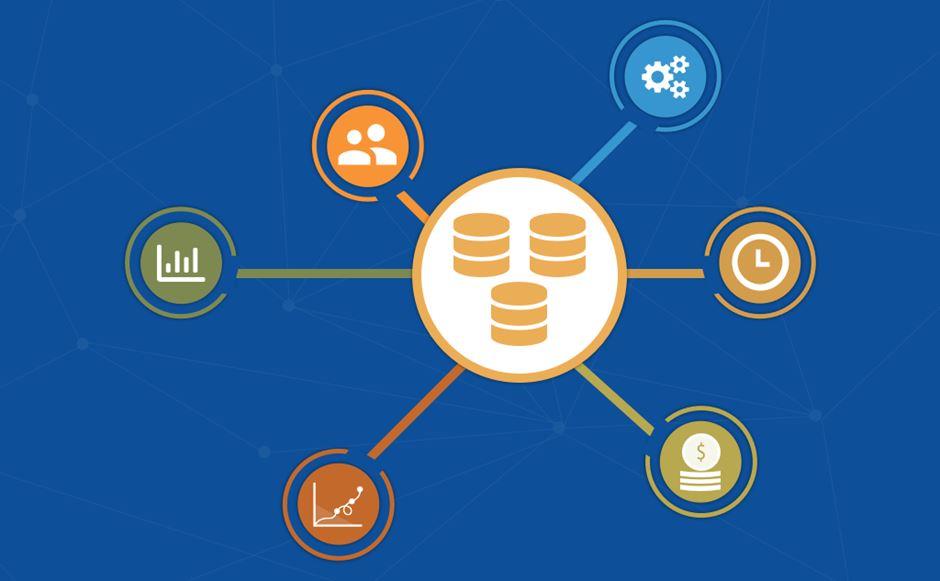 Data plays a vital role in your business. You can work around your customer's data to optimize your product and services. But have you ever thought of data integration? What does data integration can do for your business?
If not, then think about Data Integration as an opportunity to delve into a new shell of opportunities to target your niche audience more effectively. That's not all you can even tap into the source of potential lead opportunities for your business ecosystem.
Thus, businesses must adapt to data integration platforms for strategic competence over their competitors.
Embedding data integration into any SaaS solutions accelerates product adoption, provides significant cost savings, is a more "sticky offering" for the SaaS providers, and is more difficult to replace in the long run when a new bright shiny offering comes around from a competitor.
Salesforce and MailChimp Integration: A Match Made in Heaven
Salesforce and MailChimp have been the most popular cloud-based applications. Cloud-based applications leverage the power of cloud-computing which lets you operate applications in a single click that runs on the internet.
Salesforce and MailChimp Integration have been one of the most popular and talked about integrations to optimize Email Marketing Campaigns, Sales Funnel, and Conversions. This is not all Salesforce and MailChimp can delight customer interactions and service.
But still, most of the businesses have not been procuring this integration for their business. They have been using Salesforce and MailChimp independently without even knowing what benefits this integration can bring to the table for their customers.
Let's take on MailChimp first:
MailChimp has been one of the popular Email Marketing tools with around 15 million active customers.
MailChimp has been the most preferred Email Marketing Solution for Small-Scale Businesses. So, for startups, MailChimp is certainly the one that you can look into for your marketing data integration.
MailChimp works best with Salesforce CRM to optimize and manage your customer's data for marketing outreach and conversions.
What makes MailChimp a preferred choice for Email Marketing?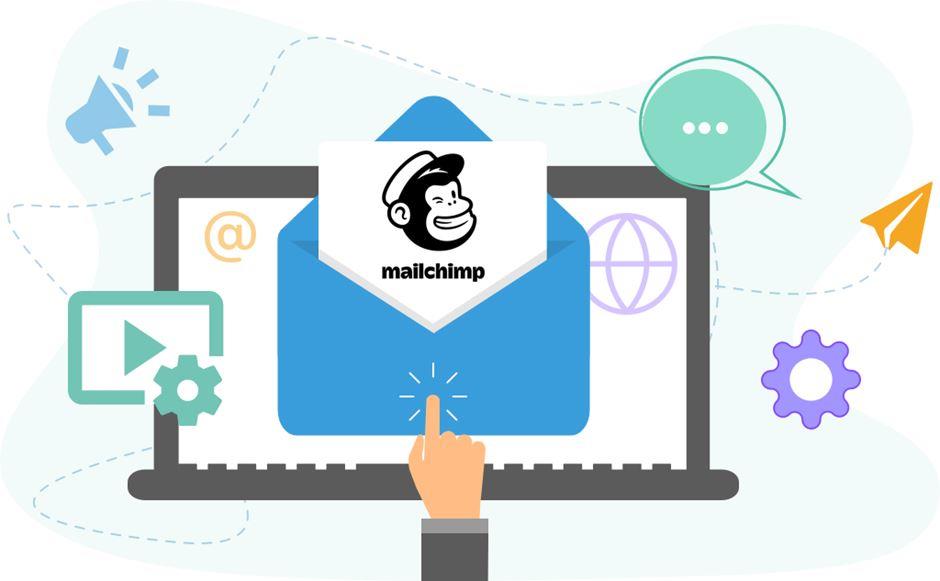 Pricing: MailChimp practically fits into all business shapes and sizes. For startups and small-scale businesses, MailChimp offers a Free Trial Account to start campaigns without thinking much about the budget.
User-Friendly: It is easier to use as you can create campaigns with inbuilt templates within seconds.
Feature-Rich Components: It offers feature-rich components to create personalized emails to target potent customers via Content Studio, Templates, Integrations, etc.
Interactive Reporting: You can create interactive reports & dashboards features to track campaign performance. It also offers real-time insights for you to make much more informed decisions within the desired timeline.
Segmentation: Now you can segment your data based on user behavior, insights, and interest to create email templates to target niche customers more effectively.
What makes Salesforce CRM the most preferred and used #CRM in the world?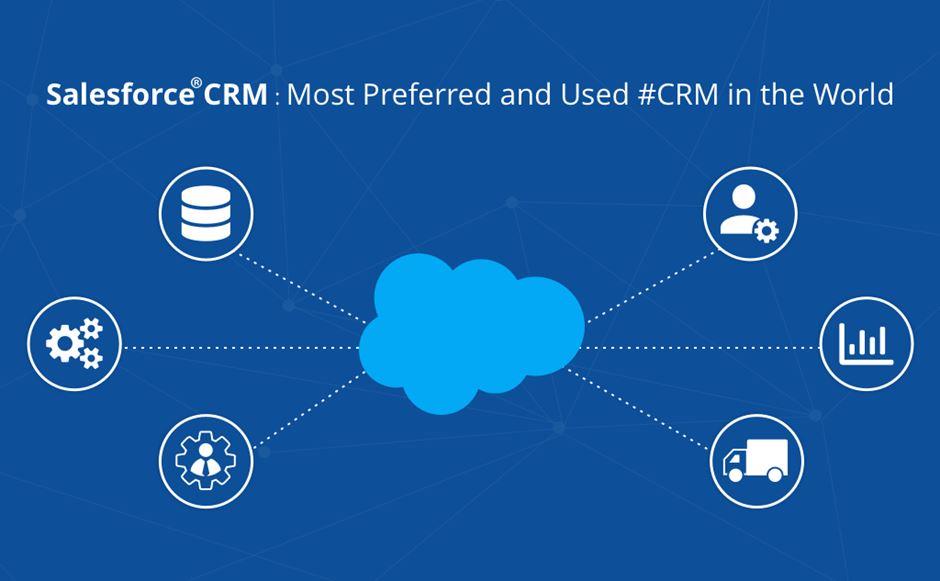 Salesforce, again and again, has been touted as the #1CRM for customer relationship management. Salesforce has over 150,000 customers across the globe.
Salesforce CRM helps in aligning your sales funnel, lead opportunities, and customer interactions in a single synchronized platform for a 360 degree shared view for your business.
Salesforce CRM can be used in multiple ways to delight customers:
Know your Customer: Salesforce CRM integrates and captures data from multiple sources to understand customer buying behavior, preferences, and interest to target customers effectively.
Engage across the entire journey: Data integration through Salesforce allow businesses to engage customers in two-way, real-time engagement from awareness to advocacy.
Analyze the impact: Data Insights and Analytics within the CRM helps in targeting, retargeting, and upselling opportunities across the entire customer interaction journey.
Personalize with Intelligence: Personalization is the key when you are targeting customers for improved conversions. Salesforce CRM comes with AI capabilities for personalized recommendations and target customers with services as per their preference.
How to integrate Salesforce and MailChimp for Data Integration?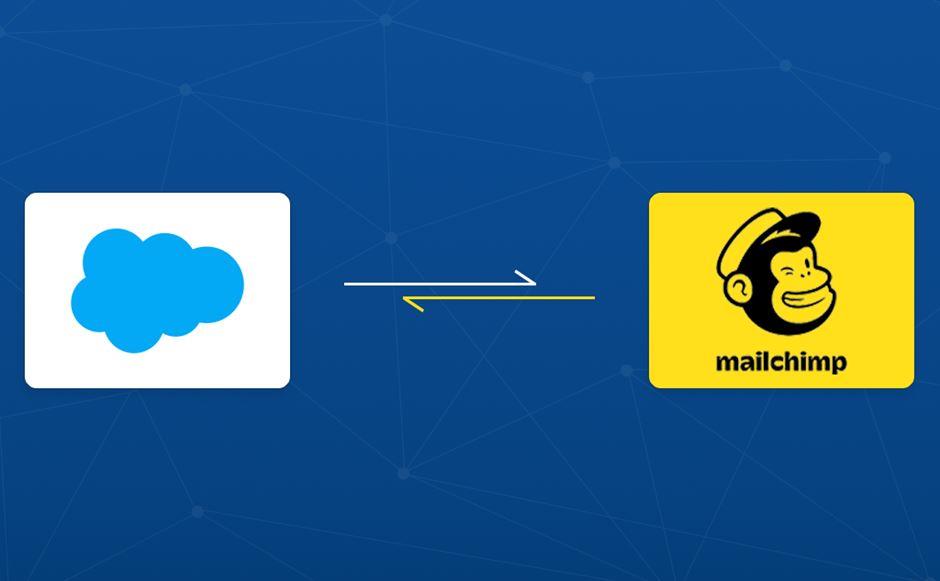 Integrating Salesforce and MailChimp together isn't as easy as it sounds. Manually integrating data from MailChimp to Salesforce seems daunting as it not only consumes an ample amount of time but it can probe into data duplicity and humane errors.
Manual migration of data serves as a threat to data security and integrity. As customer's data is at the core of any business, hence data migration and integration should be taken as a serious practice by businesses to ensure seamless data integration.
Apart from manual migration, there are several other ways of integrating data from MailChimp to Salesforce and vice-versa.
Third-party data integration and REST APIs are some of the popular ways to migrate data seamlessly from one application to another.
For SaaS-based businesses, third-party applications can serve the purpose of data integration as these applications are not required to be hosted within your application environment.
You can use these applications by installing these applications from Salesforce AppExchange and run these application packages into your Salesforce org to effectively integrate data from one platform to another.
Some of the popular third-party applications to integrate Mailchimp and Salesforce are ChimpConnect, ChimpSync, PieSync, etc.
Before going in for your final purchase, don't forget to try on the free-trial options as these applications come handy with free-trial versions which you can try on to see if it will fit into your business environment or not.
For add-ons and customization, you can consult Salesforce integration providers or vendors to customize these applications as per your business requirement.
What are the steps to follow for Mailchimp Salesforce Integration Using Salesforce AppExchange?
To integrate your Mailchimp with Salesforce, you need to install Salesforce integration on your account. Once the integration completes, you will be able to sync your leads and contacts to Mailchimp.
Step 1: Install Salesforce Integration
Step 2: Authentication
Step 3: Create Leads
Step 4: Map Fields
Step 5: Turn on Data Sync
Step 1: Install Salesforce Integration
You need to follow these steps to install Salesforce integration:
Go to the Salesforce's AppExchange listing.
Click 'Get it Now' and then click 'Login to the AppExchange'.
Click 'Install in Production'.
Select the checkbox and click 'Confirm and Install'.
Mailchimp Salesforce Integration: Confirm and Install
Make your selection as Choose 'Install for All Users' option and click 'Install'.
Mailchimp Salesforce Integration: Install for All Users
Click 'Yes, grant access to these third-party web sites' in the third-party pop-up access and click 'Continue'.
You will get a notification when the installation completes.
Step 2: Authentication
To authenticate your Mailchimp account, follow these steps:
Log in to your Salesforce account.
In the App Launcher dropdown option, click 'Mailchimp for Salesforce'.
Mailchimp Salesforce Integration: All Launcher
Click on the 'MC Setup' tab and click 'Login'.
In the popup window, click 'OK'.
Give your Mailchimp credentials and log in.
Step 3: Create Leads
This step allows you to create Salesforce leads from your Mailchimp subscribers, who are not in your Salesforce leads.
Click the checkbox 'Allow Mailchimp to create Leads in Salesforce?' and select 'I am Ready to Map Fields'.
Mailchimp Salesforce Integration: Allow Mailchimp to create leads in Salesforce
Step 4: Map Fields
It is important to tell which Salesforce data fields need to be mapped to your Mailchimp audience fields. Follow these steps for mapping:
Click the drop-down under Salesforce Lead Fields and Salesforce Account Field to match it with Mailchimp's existing fields.
Mailchimp Salesforce Integration: Mapping
Click 'Save'.
Step 5: Turn on Data Sync
Now you need to turn on data sync to make sure that there is communication between Salesforce and Mailchimp. Follow these steps to turn on data sync:
Go to the 'Setting' tab and toggle the 'Data Sync' slider.
Go over 'Allow Mailchimp to create Leads in Salesforce', if you want to create new Salesforce leads.
Initial data sync takes up a few hours to complete if you have a large audience in Mailchimp.
What are the benefits of integrating Salesforce and MailChimp together for businesses?
The benefits of integrating data from MailChimp and Salesforce is not only limited to data sharing across platforms but this integration can also help in achieving:
Data Synchronization: This integration allows us to sync and import data from MailChimp to Salesforce and vice-versa. This integration helps in updating contacts, subscribers, mailing lists, etc in real-time without any delays.
Lead Creation and Customer Retention: This data integration helps in creating new lead opportunities and delighting existing and new customers with upselling and retargeting opportunities.
Creation of Segments: This kind of data integration helps in creating customer segmentation based on specific criteria. This segmentation will automatically update contacts and accounts information in Salesforce CRM to target niche customers in specific categories or segments.
Better Tracking: This integration will help in tracking down your sales funnel conversions and how your customers are interacting with your products and services through interactive reporting and dashboards which you can track within your CRM for both the integrated platforms.
Efficient Data Management: Managing data efficiently can be a hassle for businesses that are managing business data in volumes. For business, hassling with data management issues, this kind of data integration allows you to manage data in a single synchronized platform to effectively manage data from one end to another.
Automates Mundane Tasks: This application integration allows you to automate mundane and repetitive tasks to save time and unwanted humane errors. This automation can help in seamless data migration from MailChimp and Salesforce.
Conclusion:
Data Integration for SaaS businesses can forge lead generation opportunities for improved sales and conversions.
You can play around with data integration platforms for your SaaS-based business, one of which is covered inside the blog.
Salesforce and MailChimp integration can help you import data from MailChimp to Salesforce which not only sync your data but will also help in optimizing your campaigns within Salesforce CRM through data integration.
If you are still confused with data integration for Salesforce-based native products then you can consider consulting Salesforce-based integration vendors that can help you with choosing the best data integration platform for your business.