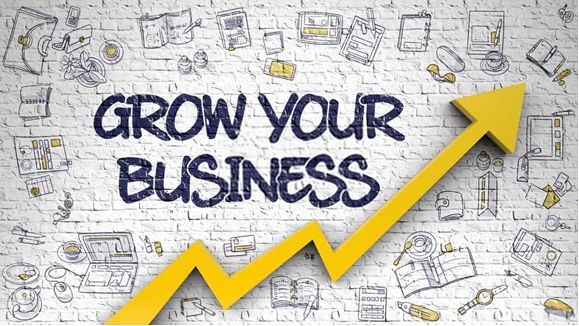 With the open-ended and accelerated changes in technology, so many transformations emerged out from the past few years. Whether it's in educational institutions, healthcare centers, banks or immigrations, technology made its great impact in almost every sector. Due to its continuous transformation, it is becoming the leading way to help people grow their business quickly with the right strategies & approaches.
Who doesn't want to earn more profit in business?
Obviously, every one of you! This is where technology can help you out. With so many software and technological inventions, it's no longer a difficult task to earn more profit and generate more leads. If you are enough satisfying your customers and providing them with the best version of your services, you definitely stand ahead of competition & in turn success. And one of those technological transformations and solutions that businesses can opt for is Banking Queue Management System  & its ultimate queueing solutions.
Queue Management System Software
Queue management systems cum customer flow management system arm businesses with the customary insight and technological solutions to produce measurable efficiencies in all services and customer flow. It's high-end queuing solutions free up customers to buy, survey, and sit relax instead of waiting in the long queues. Easy-to-use and cloud-based this system software take the guesswork out of your queue management, controlling customer footfall and operational facility with real-time notifications.
Digital signage kiosk solutions change the customer journey into a conversion juggernaut, developing a compelling synergy within your queuing system and promotional messaging. It gathers and evaluates data, then decodes it into productive, real-time queuing solutions for your business.
Although, it's great impacts emerge out on the top in so many industries, but it has proved to be an ultimate software for the banking industry.
Learn more about how it can elevate productivity and increase revenue in the banking sector!
The Banking industry is swiftly advancing with an increased customer base. Which made it a necessity to manage customer base effectively by utilizing powerful techniques. Right? Here are the best benefits of queue management software to banks that made it completely easy to manage and control a larger number of customers in a day.
It Decreases The Actual Average Wait Times:
Its productive hailing process enhances customer flow management and cut down average wait times. It empowers your potential customers to utilize a variety of ways to join a line for service and to get updates about their long wait time and service expectations by personalized SMS updates/alerts/notifications. By enabling your customers to sit relax, shop whilst they wait, it reduces their frustration to comprehend when their turn is to be served and eventually, helps you to manage them delightfully.
According to the survey held on queue management software, it is to be concluded that Queue management technology decreases actual average wait times by 10 to 30% and produces a 40% reduction in perceived wait times.
So, now, you can analyze how using queue management software can make your bank a well-served and less congested place.
It Improves Customer Experience:
Customers always appreciate a continuous &  dynamic process that results in fewer wait times and limited stressful experience. Are you offering so? As you very-well understood it's crucial for your bank.
No worries! From now onward you" ll be able to give them a less stressful queuing experience.
Queue management software's cloud-based QMS feature accepts a range of data including configured, past, and real-time to determine queue times to update every client with personalized information.
Reduce customer wait times, enhance your service capability, and improve your earnings will lead you to organize service areas and intensify customer experience at crucial touchpoints.
It Helps Customers Know Your Availability For Services Taken:
I hope, you would also like to attract more customers when you or your staff are available. Wouldn't you?
Not you but also every businessperson doesn't want to let customers come at the wrong time to get your services. It can annoy them and leaves a negative impact on your service quality.
Using the web-based Go-Mobile functionality of queue management software, your potential customers can figure out their customer journey even before they personally visit the bank using their mobile-based virtual ticketing.
As it is integrated with GPS location tracker, it allows your customers to clearly understand your banking business time (hours, shifts) of the nearest branch. Apart from knowing specific time duration, they can also know the number of customers waiting in the queue and expected waiting time before commencing their queuing journey.
It Eliminates Ticket Distribution Job Of Your Staff:
To organize and engage customer flow, it's quite natural you serve them one-by-one. And the strategy you commonly follow is assigning them with a ticket number. But don't you think it's quite hectic and time-consuming?
With the transformation in technology, you no longer need to distribute tickets to each customer to get your services. Your customers can now begin their journey on the web with the smart queue management software's online booking module which is generally known as a digital queuing system.
Using this feature, your valuable customers can make an appointment on your branch's website and generate their reference number, ticket number and counter number on their own. It reduces your team's job to assign tickets and manage coordinate with customers one-by-one.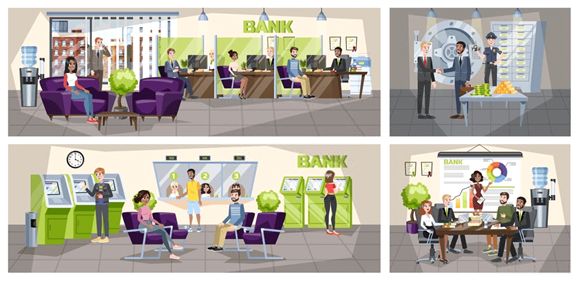 It Helps You Generate Single Queue For Shorter Wait Time:
The ticketless system of the software is a cost-effective approach to maintain lines in the most appropriate and fairly manner at bank check-outs. When there will be an electronic linear queue system in your bank, your customers are served according to first-come, first-served principle, which response instantaneously.
When your potential customers enter the front of your branch, they are automatically invited to the next counter available when the worker hits a button.
Being easy-to-install and implement, it has become the best software for short transactions. So, don't wait for more, put into force the customer flow management system software and enhance your level of customer service by managing their waiting experience and offering them the best queuing solutions.
It Helps You Know Customer's Feedback:
Feedback is something that leads you to know what your customers are thinking about your services/business. Knowing feedback and then working accordingly can help you improve your service quality and serve customers better next time.
Using banking Queue management system software, you can know about the customer's experience by getting immediate feedback.
You can easily know their experience, with wait & transaction time history, data analytics so that you can make operational improvements accordingly and offer them a better & satisfying experience.
Conclusion:
Using Banking queue management system software, you can reduce your customer's wait time, enhance their waiting experience, cut down your operational costs and boost productivity at the workplace. More than just a software, it is a technological approach that can lead you to happy, contented & satisfied customers. As customers can give you more business opportunities and empower you to beat the competition in the banking industry, it's your responsibility to make them feel happy at any cost.
Allen Daniel has been working as a Content Head with Awebstar, Queue Management Software for the past four years. She is also a writer and blogger who focuses on customer service, customer support, and experience. Besides, she also aims to provide information and assistance on the right queuing solutions.