Today, technology is at its peak and it's not surprising that even drums have seen their share of this. The traditional drum hardware still exists, though it has become more advanced than ever before.
As a result, you can find on the market some drum machines that come with the right features and technology to give you the best experience. Even better, these drums can help you create your favorite beats quickly. This post explains how to choose the best MPC drum machine.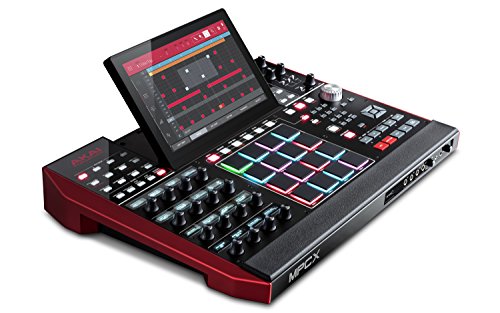 Choosing the best drum machines
A drum machine refers to an average box-shaped device with a lot of buttons just like a keyboard. You can use these buttons to produce realistic and appealing music. That said, here is how you can choose the best drum machine:
Size
As explained earlier, a drum machine has a box-shaped design, but not all of them have the same size. You can find some that are very compact and portable while others are quite large.
Your choice of the right size usually depends on what you want to use a drum machine for. For example, if you have limited space in your home, you can opt for a small drum machine. In this way, you can rest assured that the drum machine can't cause any discomfort.
With the large drum machine, you will find that they are a lot easier to play as they offer enough space. Small drum machines can sometimes be hard to play because of the limited space and you can easily get frustrated. Here, you can see which machine you should buy.
Sound changing
You can find different types of drum machines on the market with some that have a single set, meaning they don't allow you to upload your sound and play it. This type of drum machine is ideal if you are on a tight budget.
On the other hand, you can also come across other drum machines that offer limitless options. This gives you customizing and sampling it the way you desire. Even better, you can download your beats, upload, customize, and even alter them. Hence, you're spoiled for choice when it comes to drum machines because you can choose simple built-in sounds or the one with more features.
Memory
Memory is another crucial feature in a drum machine that you should consider when buying it. The memory means the ability of the drum machine to store patterns. Your drum machine should have enough memory to enable you to upload and save various types of patterns.
Here is the deal: if you want to play the drum machine in your home or room, then a drum machine that has a small memory can be suitable for you. However, if you desire to play the drum machine in front of your friends or audience, you need one with a big memory. This can help you to have a lot of space to store a variety of patterns and access them whenever you want.
Chris Mcdonald has been the lead news writer at complete connection. His passion for helping people in all aspects of online marketing flows through in the expert industry coverage he provides. Chris is also an author of tech blog Area19delegate. He likes spending his time with family, studying martial arts and plucking fat bass guitar strings.