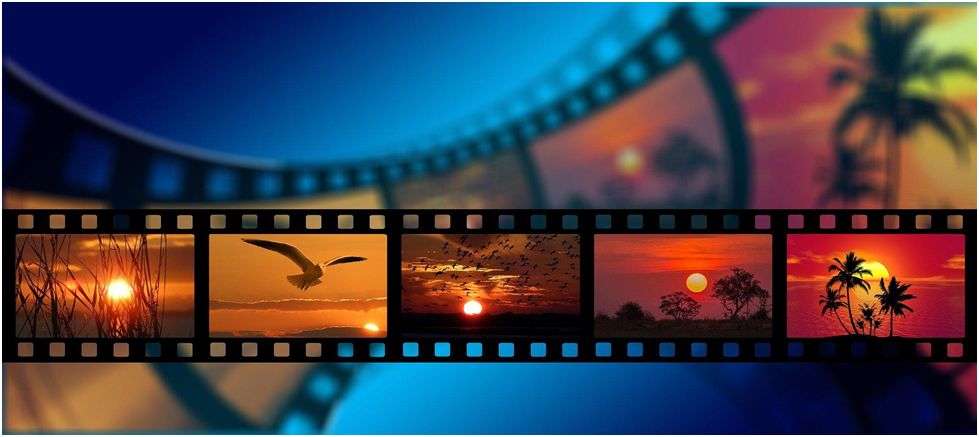 During holidays and various celebrations, people often struggle with finding the best ways to commemorate and celebrate them together with their friends and family.
But in recent years, a photo slideshow has proven to be one of the best approaches for achieving that. It not only allows inserting personal and meaningful images that have a lot of significance but also offers numerous opportunities for personalizing the slideshow and making it look beautiful.
But how can you create the perfect memorable slideshow for the special occasion in your life? Well, here are some ideas and tips that you will probably find very useful.
Select the Right Photos
Before you can make an unforgettable slideshow to share with those you care about, you need to accumulate the raw materials that will be required for creating it in the first place.
Luckily, if you're like most people, you probably have hundreds of images stored in the cloud or your hard drive. Alternatively, you might have a box or two of old photographs that you could use as well.
Go through the photo collection that you have, and don't be afraid to go further back and include a few images from older times as well, as they can help tell a story of before and after that showcases how people grew and changed with through the years.
Once you have a few older pictures, make sure you get some more recent ones as well.
Digitize the Images That You Want to Use
In the previous section, we talked about how you should go through the entire photo collection that you have. And chances are that at least part of your photos will not be digitized, which means that you'll need to digitize negatives and upload them on your computer.
If you don't have the option to digitize negatives, you'll need to scan the photos themselves, which is a bit more tricky. Luckily, there are plenty of service providers that can offer you bulk photo digitization services at affordable prices.
It makes sense to digitize your photograph collection not only because it will give you more images to work with but also because the photos will inevitably deteriorate, and the only way to save them is to have them converted into a digital format.
That way, you can assure that they will be protected for as long as you need them and can be passed down to future generations.
Choose a Software Tool
So, by now, you should have a digitized collection of photos, it's time to choose a software solution that will help you create a beautiful slideshow.
Whether creating a special or memorial slideshow, the software you will use will likely be the same. Most of the best solutions offer a wide range of templates, effects, and customization options, which makes your job easier and allows you to focus on choosing the best images and finding the best way to arrange them.
There are many free options available that can offer you the essential features necessary to get the job done. Google Slides and Keynote are just a couple of options that have free tools you can use for creating beautiful slideshows.
Still, free tools have their limitations, so you may want to consider a paid option such as Animoto or ProShow Gold, which come with a much more extensive selection of features and will provide you with versatility if you feel like you need it.
However, when choosing a software tool, always look into its ease-of-use. If you don't plan on making slideshows regularly, a simple and easy-to-use solution might be your best bet, as you probably won't want to go through hours of tutorials to figure out how it works.
Set the Mood with the Right Music
Most people spend the majority of their time sourcing and arranging pictures. Still, music is another element that can help create a more authentic and memorable slideshow, so it would be a mistake to just go with the first tune that you come across.
In fact, you can use music to set the tone for the entire slideshow and even give it more meaning by personalizing the soundtrack that suits the occasion.
Perhaps you have a song that has significance to you and your family, or at least a song that is associated with the day that you want to celebrate? If that's the case, adding it as background music for your slideshow can have a stronger impact and give more meaning to the images being displayed.
Get Creative with Decorations
Depending on the software that you ended up choosing, you should have at least some flexibility in terms of the effects and decorations that you can use.
No matter what you're celebrating or commemorating, you should make it the theme of your slideshow as well, and use visual elements and segues that indicate that this is a slideshow that's created for a specific purpose.
Luckily, even most of the free tools are bound to have decorations for all types of occasions that you can include, adding little touches that will increase production value and make the slideshow sweeter.
Personalize It!
Now that you've got the pictures and the decorations ready, it's time to add a few final touches to make the slideshow more personal.
Just like any birthday or memorial slideshow, the personal touches are what ultimately make it relevant and exciting. So, while adding the personal pictures of yourself and your family is essential, you could take it to another level by adding a short video or a few recent images that provide more context and meaning.
If you want to go with a simpler route, simply add a slide at the end where you say a few sentences about what the slideshow is celebrating and why you decided to create it.
Brandon Harris is the owner of Smooth Photo Scanning Services, a well know photo digitizing service provider, slideshow services in New Jersery. Prior to that, Brandon owned and operated a small bakery. Other than working to grow and improve his business, he enjoys spending time with his wife, daughter, and family.