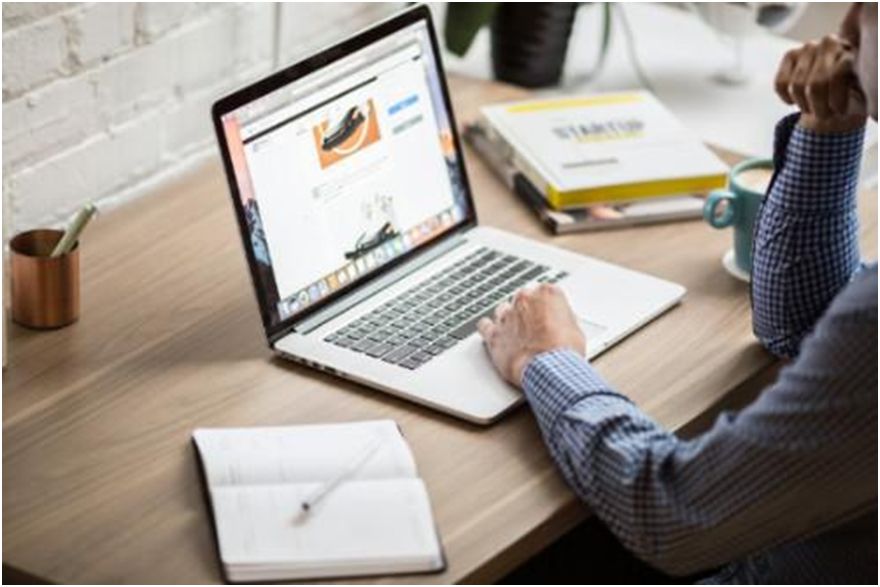 What is Digital Real Estate? Digital real estate is an online property that cash flows either as a business or a website. Unlike investing in real property or real estate, the ROI is much higher on digital real estate, on average, from 30-100% cash on cash returns. More so, digital real estate leaves the leaky toilets and unruly tenants at home so you can relax on the beach, sipping a margarita with your mind at ease!
Understanding digital real estate can be a tricky concept to grasp unless explained thoroughly. Fortunately for you, we are detailing step by step how to create digital real estate in this article, so continue reading and begin investing!
Why Should You Invest in Digital Real Estate?
Besides the obvious facts of absurd ROI potential for owning digital real estate, what are the other advantages of creating digital real estate?
1. Do Your Life on Your Terms
Arguably one of the biggest advantages of digital real estate is being able to live anywhere and do anything you want while making money online. Yes, a website does require work and maintenance to ensure it continues to make money. Contrary to real property, digital real estate does not require manual or physical labor to maintain.
Even if you have a property manager, real estate investing requires you to return to a specific area regularly to make sure everything is running smoothly. On the other hand, digital real estate does not care if you are in Florida or the Bahamas. You can access your website, domain, or app from anywhere in the world!
2. Become a Digital Landlord
In the real estate investing space, it is always better to own than to rent. Why pay someone else's mortgage when you could be paying your own and experiencing the benefits to come with it?
The same stands for online properties; however, there is an absurd amount of renting going on! Big social media websites such as Facebook, Linkedin, Twitter, and more are renting you a placement in exchange for personal data.
Why not take back your data and become the landlord?
Building your business on someone else's land is a business that will ultimately come to an end at some point. The reason being is that every empire comes to an end at some point, even Rome. Nobody knows when, but at some point in time, the social media giants will go down. However, if you build a website, it does not matter which search engine is running the game because your website is hosted on the internet. Unless the internet ceases to exist, your digital real estate will always be there, and the best part is you own all the data!
3. Cash Flow Your Property
Of course, everyone wants to make money online and what better way to do it than digital real estate. After all, owning a home is the dream, even if it's online. No matter your objectives in life, once digital real estate is bringing in monthly cash flow, your life improves. Think about how much you need to pay your bills regularly; once you reach that point from your online properties, you are financially free.
Now we are not going to sugar coat investing in digital real estate; it is a lot of work. However, if you are willing to pay your dues, then you will reap the benefits for years to come, including appreciation.
4. Appreciation
Digital real estate is the increase in the value of an online asset happening passively over time. In laymen terms, this means the longer your website makes money, the more money it is worth if you were to sell it. Appreciation occurs over time as it gets harder to rank your web property organically, so naturally, the value increases.
Some websites have valuations as high as 30x twelve months of monthly revenue! These often exceed 5 and 6 figure valuations.
5. Tax Advantages
All design and development expenses incurred while building your website are tax-deductible. These expenses are 100% deductible in the year of the purchase. In general, the average cost for designing a website is tax-deductible from 10-40%.
Not to mention the number of write-offs that comes along with owning online real estate. You can write off the following:
Software
Advertising
Education
Hardware
Hosting or Dedicated Server
There is an abundance of tax advantages of owning digital real estate, so consult a licensed CPA to help you take advantage.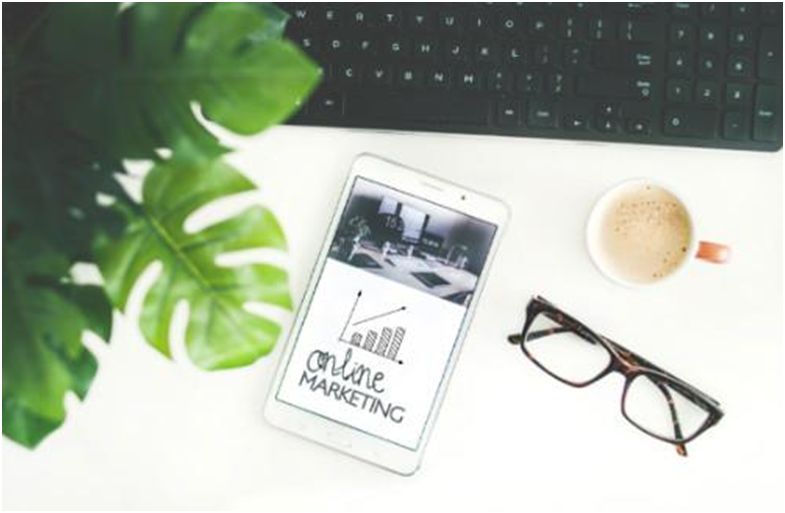 How to Create Digital Real Estate For Real Estate Investors
What is the Barrier of Entry?
Believe it or not, the barrier of entry is very low for investing in online properties. The majority of people believe that creating online properties requires advanced coding skills or technical knowledge. The truth of the matter is that anyone can begin building digital assets with little to no coding and technical skills.
New technology allows individuals to set up websites on WordPress and other platforms simply and easily. All you need is to choose a theme, layout, logo, and begin writing content for your site!
Which is Better Buying or Building From Scratch?
You will find once you embark on your journey into the digital realm that there are two ways to invest in real estate online—the first being purchasing an existing website with traffic and rankings. Second is purchasing a domain, hosting, and building out a website from scratch.
Both strategies are effective, and depending on who you ask; one may be better than the other. Building a website from scratch costs very little to start; however, it requires consistent work to become profitable and about 1-2 years if you are new before its ready to sell. Investing in purchasing a website is just that an investment. When purchasing a website, it will take time to get your investment back; however, while you are waiting, you can improve the value. Similar to flipping houses, some people look for undervalued websites, quickly improve marketing, and flip it for large gains.
Where Can You Buy Websites?
On average, websites are selling for 30x monthly revenue over a 12 month or more period. This means a website making $400 a month will cost roughly $12,000. Fortunately for those that have the funds, there are many websites and Facebook groups for purchasing established websites.
For starters, there are website broker sites:
FE International
Quiet Light
Latonas
Flippa
Digital Exits
And many more
There are a few groups on Facebook too:
Flipping Websites
Website For Sale
Domains & Websites For Sale
And many more
How to Create Your Website
Our personal favorite is building a website from scratch because it allows us to pick the niche and keywords. The first step in every website build is purchasing a domain. Here are a few of our favorite places to purchase domains.
Google Domains
Godaddy Domain Auction
NameCheap
And Domain.com
Once we have chosen a domain, we are ready to purchase hosting. For those who are not familiar with hosting, this is where we purchase memory space on internet servers from a company so our site can be placed on the internet. Here are some of our favorite places to get hosting:
Innzone Hosting – Blazing fast speeds starting at 3 pounds.
Kinsta – Arguably, the fastest hosting outside of a dedicated server. Priced a little more expensive at $30 per month.
Siteground – Our experience with SiteGround is nothing short of excellent customer service and decent loading speeds, starting at $0.33 a month!
Once we purchase a domain/hosting, we need to choose an open-source content management system such as Shopify or WordPress. An open-source content management system is the system where the visual representation of our website will appear. Here are a few to choose from:
WordPress – Our personal favorite because of its ease of use and endless customization capabilities.
Shopify – Designed with eCommerce in mind, Shopify has a simple plug and play customization for ease of use.
Drupal
Joomla
And many more
How to Monetize Your Website
Once we purchase, set up, and create our website, its time for the fun part monetization. We need to create content consistently regularly to generate traffic and visitors. If you are not a skilled writer or simply do not have the time, then hire a writer. There are freelance websites such as Upwork, Fiverr, and Hire Writers, where you can get high-quality content for affordable prices. We hire writers consistently using Upwork for around $0.05 a word.
Let's take a look at traffic avenues we can use to drive visitors to our site that ultimately purchase what we are selling.
Paid Traffic
Facebook Ads –
Roughly 2.5 billion people use Facebook every month, so it's an excellent traffic avenue to access nearly every walk of life. Make sure to have an enticing offer coupled with precise targeting to make sure you convert that traffic into sales. Once you have a winning ad copy and converting sales page, its time to scale your efforts and sales as high as possible.
Retargeting Ads on Google –
Google retargeting ads are an excellent way to convert web visitors who visited your website but did not purchase anything. All you have to do is set up the retargeting pixel, design a personalized ad, and watch the sales roll in.
Instagram Advertising –
Instagram is an excellent source of traffic if you are targeting young adults from 18 to 34 years of age. Offering a highly targeted young adult demographic gives you lots of options to design converting ad copy that sells.
Organic Traffic
Google Search Engine Optimization (SEO) –
SEO is arguably the most valuable and effective source of traffic available to digital real estate investors. There are over 3.5 billion searches per day or 1.2 trillion searches per year worldwide, which means nearly every person on the planet with access to the internet has used Google. Search Engine Optimization is the art form of ranking websites on Google, so if you were to search for "plumber near me," your website will show up as the first result if done correctly. Especially when it comes to digital real estate, SEO is an excellent source of traffic, and the best part is that it's free once you get it going.
Guest Posting –
Guest posting is reaching out to other people in or around your niche and offering to write a high-quality article for their blog. Writing guest posts opens up your website to an entirely new audience of relevant website visitors. This is called referral traffic and, when done correctly, can drive highly targeted converting traffic to your website. Not only can guest posting be used to drive targeted referral traffic, but adding a link to your website in the article will benefit your SEO and rankings on Google.
Podcasting –
Appearing on relevant podcasts that broadcast to an audience that is your ideal customer is an excellent way to drive targeted referral traffic to your website. A podcast is an online radio show where you speak with a host or hosts about yourself, what you do, how you can help their audience, and any other relevant topics. Reach out to podcast hosts and ask to join, you will not be disappointed with the results.
Monetization
Once you are generating a consistent flow of website visitors, its time to monetize the traffic or turn your website visitors into sales. Here a few ways to monetize your website visitors:
Advertising: Ad space on your website from websites like Ezoic or Google Adsense allows other websites to advertise on your website. Also, you can privately sell banner space in exchange for a monthly fee on your website.
Affiliate Marketing: Promoting other business products on your website in exchange for a percentage of the sale or a commission is called affiliate marketing. This is a highly effective monetization route that the majority of digital marketers focus on when building online assets.
Selling Products: eCommerce or selling products online is an excellent form of monetizing your digital real estate. A few other steps are depending on whether you will be buying products at wholesale and reselling for retail. On the other hand, you may decide to manufacture your websites, ship them, and sell them through your website.
Now that you understand digital real estate, how to create it, and how to monetize it, you have all the skills to get started. Before you know it, you will be on your way to generating consistent income and building wealth through online real estate.
David Freudenberg works with DJO Productions and Soundscrate in Public Relations. DJO Productions is a free and paid suite of websites providing VFX, Media Elements, SFX, Music, Graphics, 3D, and a forum to answer your questions. You can check them out on Facebook, Twitter, YouTube, Instagram, TikTok, and Linkedin.