Every company nowadays aims for higher search engine result page (SERP) visibility and why should they not? Higher search engine result page ranking helps drive quality traffic boosts brands and lends businesses the credibility they need to succeed. The process of driving traffic from 'organic' and 'paid' sources to ace the ranking race on the search engine ranking page is called Search engine optimization (SEO). Along with aligning their content for customers' needs and mobile optimization for better results, marketers have now realized the value of SEO.  We present below tips which we think will help you improve your SERP rankings: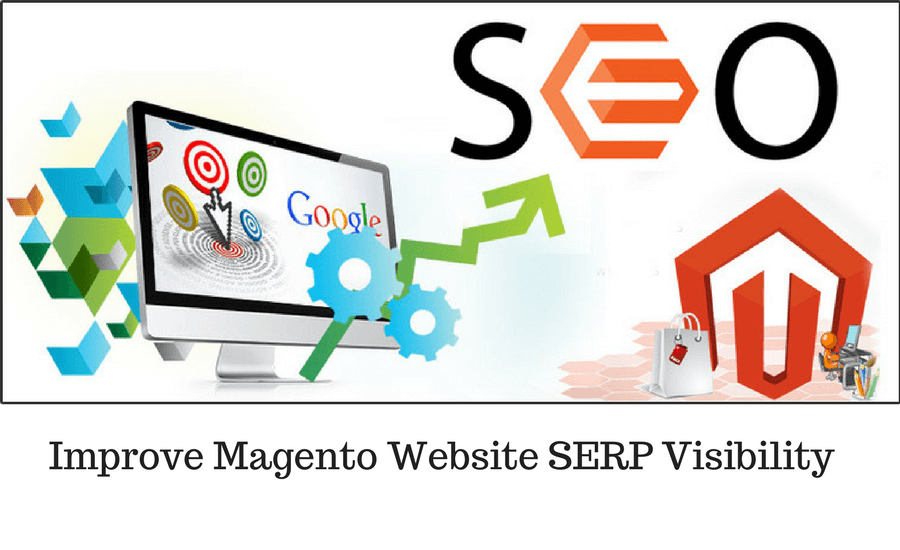 1. Focus on your mobile site
The ubiquity of mobiles can't be stressed more. Most consumers nowadays start their product research on mobile.  Hence, it is imperative that businesses focus on giving an unparalleled experience to them through their mobile sites. Search engines give you higher rankings if users click on your mobile site and linger on your site for product research. To assist users, we recommend making your menu items easy and clear, product pages more user-friendly with clear content and the search is effective and auto suggests words.  Additionally, it is also important that your mobile site loads fast. Be sure to weed out any performance issues.
2. Optimize your server performance
It is recommended that you make your site as resilient as possible as the traffic that search engines send to your site is contingent on your site's performance. Focus specifically on your site's response time which should not slow down with increasing traffic. Make sure your site auto scales with traffic. To achieve better response time with Magento make sure that you have a robustly coded site and make sure all caches are enabled and functioning properly. For that, you need to pick a Magento Agency that have enough experience dealing with the same. If needed, we recommend hiring Magento developers to help you with the code.  If you have a large site- try Redis to value pair DBs commonly used for cache stores.
3. Optimize client-side performance
Search engines nowadays also measure the time it takes to fully load your page on the client side, i.e. in their browser. This includes fetching all files which compose your web pages and the rendering time it takes to put it all together. So, it makes sense to take due note of the time the site takes to load on client browsers. Make sure that your site loads within 1 second on the client side. To achieve this, we recommend loading JS and CSS in a non-blocking manner, loading only the needed section of the site, lazy loading images, combining and miniaturizing CSS and JS files and using CDN for asset delivery.  Magento services come with loads of such features including combining and minifying CSS and JS files and post loading additional files into browser's case.
4. Use Videos
Not only do videos keep your audience engaged and entertained but also improve the ranking of your page on SERPs. We strongly recommend uploading videos on Youtube or through video SEO. Also, make sure that search engines are able to find your video by successfully indexing it.
5. Use voice search function
Voice search is rapidly coming into vogue as it is safer and more convenient, especially for people who are multitasking. It is slowly becoming a huge part of mobile usage as it takes away the pain of typing keywords to run a search. Make sure you use long tail keywords to increase your content's discoverability as they are used more while speaking
6. Having a mobile app
A craze of mobile app is growing day by day with some sites reporting that 85% of people prefer native apps over websites. We recommend featuring your brand name prominently in the app name having proper links to app for better search rankings.  
7. Focus on Local SEOs
Local searches are the next in thing.  In particular, people using mobiles, look for product nearby. We recommend incorporating following information in your site, to get listed in local searches:
Name, address, and phone number. If possible on all pages (at the footer/header) or in the "About us" page

Directions from local landmarks

All stores locations

Opening times

In-store offers
Also, we recommend, personalizing the local site content to your local consumer's preferences.
8. Invest in a Referral Program
It is wise to invest a certain amount of your profit in creating referral programs as the benefits significantly outweigh costs.  These programs are an excellent way to earn additional business, helping generate incoming links from bloggers and content producers which in turn improve your SERP rankings
9. Fix duplicate contents reported in Webmaster Tools
Duplicate contents negatively impact SEO rankings as they confuse search engines. This happens because search are at a loss in understanding which page should the traffic be directed.  To do this look for duplicate contents in HTML Improvements under Search appearance in Webmaster tools.
10. Optimize product pages
As almost 50% of your traffic will land on the product page, it is advised that you optimize the product pages. Limit the information to things which will help the consumer in the buying process. Schema.org provides metadata for products which can help significantly boost your SEO rating.
11. Fix 404 errors reported in Webmaster Tools
404 errors arise when Magento sites accumulate broken links or even dead links from disabled products. It is recommended that you check your crawler error report in Webmaster tools to fix any such errors reported. Probable solutions to these errors include setting up redirects to new pages from old broken links, redirecting to the category, redirecting to the home page.
In addition to this, we recommend expanding your presence on social media and instilling videos of your business in your content so that you get Page 1 ranking on search engines. Along with this, the better SEO strategies you have, the more benefits you will have. Including these 11 tips will help you better your SERPs. A good ranking will not only help your business build strong influence but also enhance your brand name among your audience.
Linda Wester is a Magento developer by profession and she works for a leading Magneto development company – HireMagentoGeeks. She uses to write useful tutorials on Magento and socialize its different social media platforms.