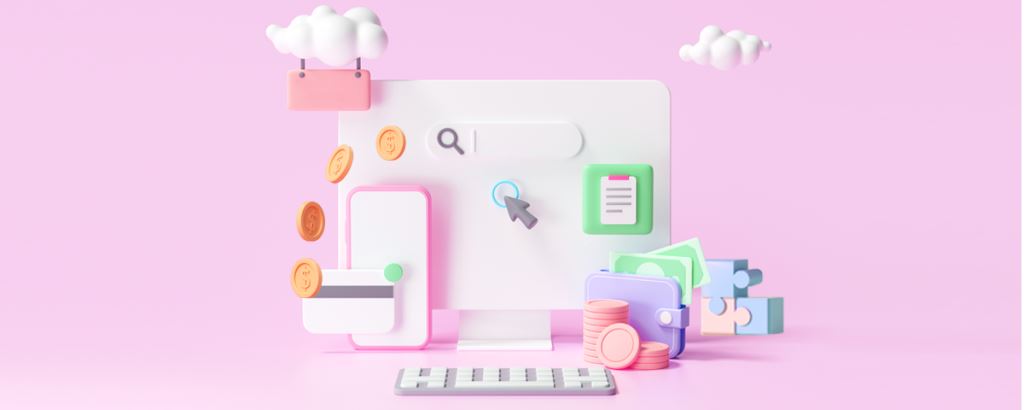 Convincing a prospect to hear your offer (by drafting and sharing a proposal) is like crossing the first hurdle of the race. Getting them to agree on a certain price to avail such an offer is what helps you inch closer to the winner's stand.
"I would like to buy your products/avail your services at once! The price is least of my concern"  – said no one ever
Only if selling was this easy, businesses wouldn't require an army of salespeople hustling to get leads and converting them to customers. But what do they do to persuade a customer to cross the line of doubt and trust their offerings?
They accomplish this by drafting and sending sales quotations that consist of all the details required to understand the offer and make the right decision. Though it's an extensive process, there are multiple business quotation software that simplifies this task and makes the goal of winning customers seem more achievable and realistic.
Now without further ado, let's hop on to the journey of 'all things quotations'  and send out sales quotes using a business quoting software and win deals successfully –
The roadmap ahead –
What is a sales quotation?
Components of a winning  sales quotation
X tips to draft a compelling quotation
How to send a quotation to a customer?
Summing it up
What is a sales quotation?
A sales quotation or quote is a crucial document that lists the costs of the offerings. It specifies the amount of money the prospect or customer will have to pay to avail the service or buy the product.
The pricing information within a quotation can be classified into three categories –
Response to RFQs – Quotes are created as a response to specific requests made by customers. These requests are sent out to multiple offerors. Customers do so to obtain specific information that makes it easier to choose the best offer from the lot.
A statement of estimates – There are some offerings that might involve labor costs or the price of the offered product can vary depending on market tendencies. This makes the presented price an estimate based on which the customer can make their decision. The actual prices usually don't deviate much from the estimates shared in the first place.
Breaking down fixed prices – This type of quotation usually provides the prospect with fixed pricing information for all of its offerings. There are no deviations from the mentioned costs.
Sales quotation documents are critical for any business, whether big or small. Because when a customer asks for a quote for your offerings, to some extent they are interested in doing business with you.
This compels you to write a quote that helps you stand out from the competition.
Components of winning sales quotes
An entire sales quotation is nothing but a combination of multiple sections containing specific information relevant for decision making.
Here, we have tried to dissect these multiple components to help you understand the structure in a more simplified manner.
The more you understand, the better you create!
1. Cover page
The cover or title page contains basic details about the quote  –
Name of the quotation
Prepared by
Prepared for
It is a customizable page where you can add your company's logo to authenticate the validity of your offer.
2. Company and client's details
It is important that the customer knows who is making the offer. The information shared here has to be sufficient for them to reach you in case of any queries or to finalize the deal.
Some basic details the can be included are –
Company name
Company address
Contact information – Phone no./Email Id
Contact person details
The client's information should also be mentioned to clearly show whom the offer is being made.
3. Details about the quote
The quote information is a necessity in every sales quotation because it contains:
Quote number – Which makes it easier to identify and track your quotes
Quote date – This lists the date on which the quote is drafted and it's expiry date
Offerors usually mention dates to create a sense of urgency when there are chances of high competition (especially if you're sending the quote as a response to RFQs)
4. List of offerings with pricing details
This section comes bearing the crucial gift of pricing information. The offerings, which can either be products or services, are listed along with their respective pricing details.
There is also an option to include time frames to deliver offerings. This provides the customer with more clarity and gives the impression that you know what you have to do.
It is only when you put in the extra effort that you bag the prize – a customer with a signed deal.
5. Terms and conditions
No formal business relation can give a miss to the need for legal compliance.
Be it on how the offer is to be delivered or the payment method is to be agreed upon, there are specific provisions listed in this section to govern such concerns.
It also proves to be beneficial in case of disagreements or disputes as it lists down specific legal provisions, making it enforceable to resolve issues in a way that is amicable to both parties.
6. Signature and CTA
This is where the dotted line resides.
All of the efforts go in to secure the one signature which officiates the deal. But you must ensure that such a crucial business transaction takes place with utmost efficiency and safety.
Sign documents with just one click and ensure both you and your customers can eSign documents securely.
These are the six standard components that must be a part of your sales quotation drafting process.
If you think you might miss out on critical components or drafting business documents like sales quotation is not your forte – give templates a try.
Three tips to draft a compelling sales quotation
Now that you know what to write inside a quote, it's time to uncover how you write it. Here are some quick tips to help you get started –
Keep the document visual by adding tables and presenting data in a concise format. This makes it easy to read and holds the attention of the reader.
Ensure to use simple language. Communicate with them in a way that's easy to understand. They come with one problem, don't give them another i.e., to decipher the jargons in your offerings.
Use easily customizable and legally vetted templates that give you a head start.
This ensures standardization and consistency
Less prone to errors and omissions
Reduces the document drafting time
Early birds get the worm.
50% of sales
go to the salesperson who is the first to contact.
How to send a quotation to a customer?
Are you sending a quote because a potential client asked for it or an existing lead wants to finalize the deal?
No matter what the reason or situation is, you must ensure to be on top of your game when communicating with customers about your offerings.
The response should be catered to fit the ask.
Is the customer making a buying decision?
The chances of an existing lead asking for a quote is mostly because they want to finalize the deal. They took a decision to buy your product or service which throws the ball in your court.
Responding to them with a sales quotation that lists pricing details, includes elements to help make the final decision, and addresses queries is paramount. You should also check for any response timeline that needs to be adhered to under any circumstances.
Are you responding to an RFQ?
Responding to RFQs can sometimes get tricky. In some cases, they provide a proper format and expect your response accordingly. You must use that format and provide details spanning from itemized pricing information to deadlines and payment methods as per the ask.
On the other hand, some prospective customers just seek generic information as part of early research. In such situations, you have the liberty to hold back on specificities and offer nuanced details to intrigue the prospect.
Are you competing with multiple offerors?
This is where the logic of " more is less" comes into play. If you have to stand out from your competitors, you must exhibit your unique selling proposition. Something that gives you an edge over others.
Rather than just simply listing the pricing table and laying down legal provisions, manifest some of your strengths and successes that will hold the customer's eyes.
If your sales team is drafting and sharing multiple sales quotations, switching over to a business quoting software will be a smart move. Here's why –
You can draft, edit, manage, review and store all your sales quotations and other critical business documents in one place
Collaboration and coordination with teams will become much smoother, efficient, and time-saving
You can track activities within the document and also when the document is shared with a customer for acceptance or e-Signature.
Summing it up
Once you have drafted a well-structured quote and sent it to a client for approval,  your work is done!
Or is it?
Well, you are almost there. The one last thing that you need to ensure is to follow up.
You can't send the quote and sit on it, waiting for the customer to respond.
Good business quoting software provides its users with an option to track activities within the document. The tracker shows whether the document was opened, when was it opened, who opened it, etc.  With such insights, you can plan your next approach, in turn, enhance your sales process.
It's time to improve the overall productivity and streamline your sales quotation process by switching to a business quoting software. This will eliminate redundant tasks and help you focus on your primary goals such as understanding and fulfilling customer needs.
Diksha is a Product Expert at Revv. She works with the creative marketing team to come up with new and exciting content for you. When not working, she can be found engrossed in the world of fiction novels while foot-tapping to Coldplay's tunes.