Voice has power to change anything and when it is diluted with technology it provides user with ultimate solutions.  With the rise of voice skill development technology is creating ladder of benefits to both organizations and consumers. Advance technology has already offered major advantage which is helping users in their daily life.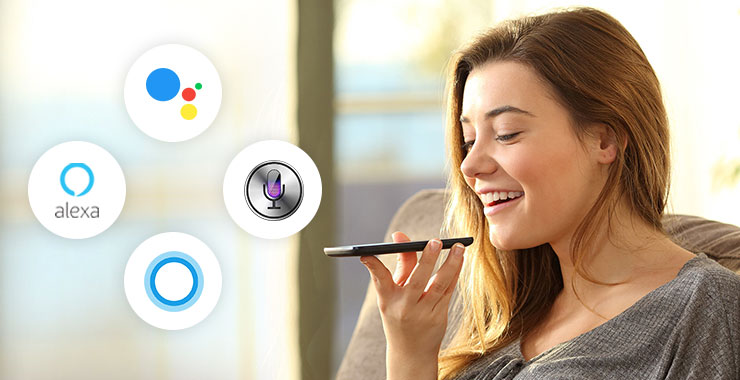 A big thanks to developments in machine learning and natural language processing voice recognition apps. These apps can now understand and mimic human speech with far greater accuracy than ever before.
Now interacting with an app is simple. It is just to speak to personal assistant that is extremely convenient for users. Mobile App development companies are now developing voice apps equipped with AI. This feature is unique in itself as it learns about user on the daily basis experience thereby it is easy to tailor their services to each user's tastes and preferences.
Voice Recognition Technology Benefits
Giants like Google and Amazon are experimenting with voice recognition technology. Their aim is to allow enterprise businesses to link with voice-activated controls. All with a simple voice command user can access to internet database for their daily information purpose.
Talking about business deals executives will have always on connectivity using voice with their databases while giving presentations or during performance evaluations.
This solution reduces risk by empowering employees as well as improving performance. But it is sure that the benefits don't stop at mere database access.
VR-enabled Apps can be customized to present entirely new feeds comprised of varying data. These apps include real-time project update news, status reports, critical alerts, sales invoicing, and more. Such features are focused with for business engagement.
The benefits of voice recognition enabled technology for enterprise companies is helpful. With the sound of a voice connectivity and access to entire knowledge is beneficial in every aspect.
The true value of Voice Recognition is actually the instantaneous access to data that it offers. Voice recognition integration in enterprise software is more than just updating a business with the latest tech.
The above usage of voice recognition demonstrates how industries have already found ways to incorporate voice recognition feature in their products.
 Future of Voice Application Development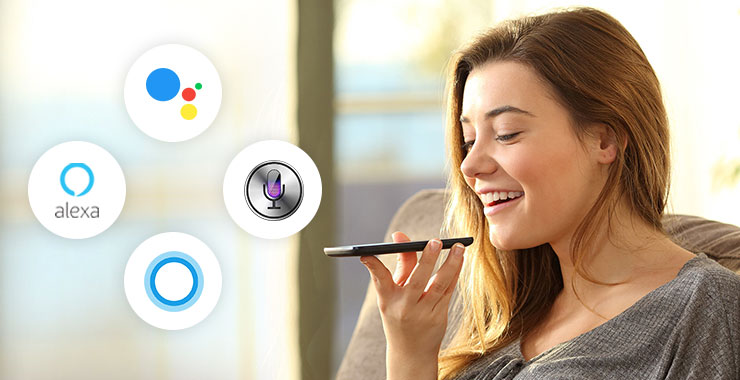 The voice recognition feature is likely to grow substantially over the next upcoming years. It gives us an idea that there aren't must challenges limiting what these voice recognitions enabled products are capable of doing. At present many developers are into for developing programs that can recognize words when they hear them multiple times.
It is seen humans often pronounce individual words in a wide diversity of ways. Thus, a voice recognition app must learn to incorporate the potential pronunciations of a word.
Effort are made so that this technology is capable of truly understanding different speechs. Developers are consistently find ways to solve these problems.
With latest voice application development Apps still continue to improve. Working in such a way for different future applications will definitely land to great achievements.
In the upcoming time every home may be equipped with a voice assistant if everything goes well soon. Members of the house will remain connected to Internet of Things devices. Users to with voice command can adjust thermostats, turn off lights, lock doors, and more, all without having to lift a finger.
Voice recognition chatbots can serve as sales and customer support representatives in Offices. Employees will also adopt these voice skills assistants in the ecommerce industry. Industries that embrace voice recognition technology have bight future and now it's the time to get involved.
Things can be much more responsive to their particular needs by allowing users to speak directly to an AI. User may use AI technology learns to recognize frequent about the user thereby it can alert a user when something related is on process. This use of technology enhances the convenience and user engagement for safety propose. With voice recognition those embrace products leverage voice skills in such a manner that user will also follow suit.
Wrapping Up
Voice recognition is a powerful tool to achieve communication with users by offering value hence helping in pushing the traditional boundaries out. Voice recognition is helping in adopting the upcoming tech world. If you want to know more feel about Voice recognition technology free to reach out to our skilled development team at Quytech, which has years of experience with successful app design. We are here to help you to design an app that will help you to achieve your goals as well as keep your customers engaged and fulfilled.
Chris Mcdonald has been the lead news writer at complete connection. His passion for helping people in all aspects of online marketing flows through in the expert industry coverage he provides. Chris is also an author of tech blog Area19delegate. He likes spending his time with family, studying martial arts and plucking fat bass guitar strings.