Google's Playstore hosts more than 3274000 apps for Android powered devices which are used by more than 85% of all smartphone users across the world. But do all apps available for download really get downloads and generate revenue?  No, they don't. In fact, many apps do fail to attract users and, thus they don't get downloads and generate revenue for their owners.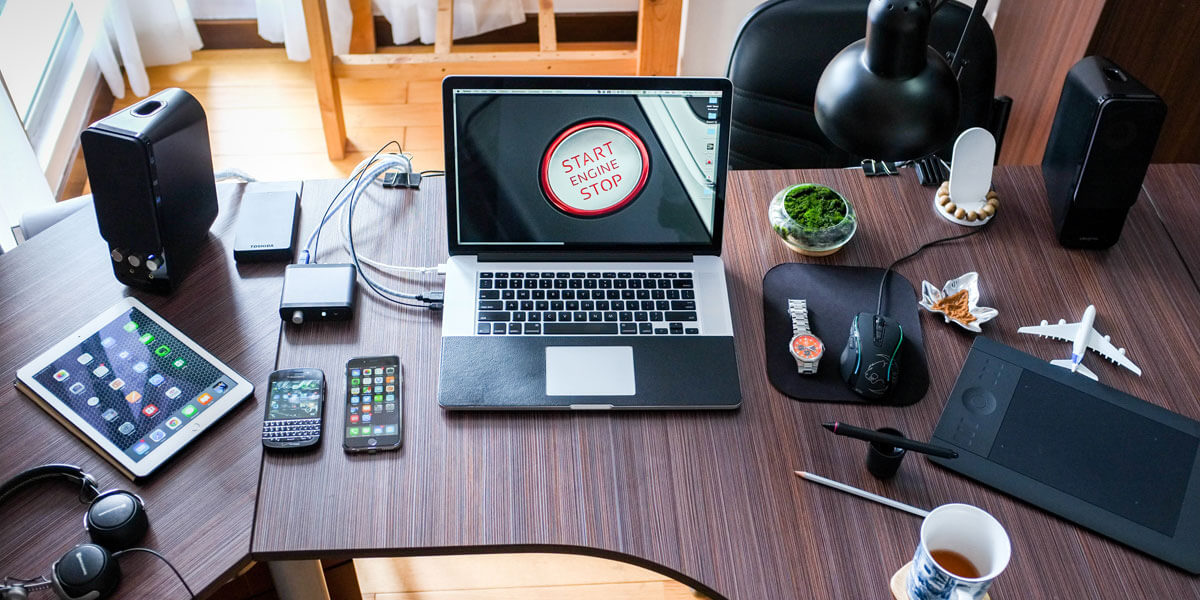 It doesn't mean that these apps lack in terms of quality. The real cause keeping them behind in the race is their marketing. They lack at the marketing which means that they don't get a place when users search for them.
Doubtlessly, the Android app development is a big operation. It requires an adequate investment of time and money. But without marketing, even a good Android app will not get the necessitated exposure. In result, it will be pushed back and put among thousands of other apps which do not also get a good number of downloads.
So, it's difficult to get a place and ranking on Google Play Store. To many developers or app owners, it may feel like an unattainable goal; particularly when they have just published their first app.
But App Store Optimization is an approach that steadily helps an app makes a way to good position, ranking, downloads, and generate the revenue.
Let me introduce some basics of app store optimization that will help you effectively market your Android application.
1. Keyword Research
Begin it with keyword research. Keywords are those search terms that users will use while trying to find an app to do something. Finding keywords may seem a daunting task if you have never gone through it. But the operation will turn easier when you keep three criteria in mind: relevancy, difficulty and traffic. With these criteria, you have to choose highly relevant, low difficulty and higher traffic scoring keywords.
And you don't have to do this all manually. There are lots of tools already available online. Google Keyword Planer and Mobile Action are two good tools for this purpose. You can also try Playstore's auto suggestions and use them keywords.
You can choose a tool that goes well with your need and budget. If you want to go with a free keyword research tool, Google Keyword Planner can fulfill the criteria related to relevancy, difficulty and traffic score.
2. Put Keywords In Your App's Title
Once you have listed all keywords, the next step is to create a title with putting those keywords in that. This is one great factor that makes your app searchable. Google limits the title's length only to 30 characters which means you have to choose it wisely. The best practice to put keywords in a title is that you divide the title into two parts. The first part should contain the name of app or the chosen keyword defining the app's name. The second part should begin after a – (dash) and, you can use this to put something that describes the name of your app (e.g. – Song Mixer – Multi-track Song Mixer)
You can also put some strong keyword here, but don't overdo it. Also you can use capital letters and symbols in the title to make it more attention grabbing.
Using the name of other apps isn't a good practice. Maybe Google allows you to publish your app for now, but sooner or later you will be notified for violations with Android app publishing norms.
3. Add Keywords to Your App's Description
The third thing is to create a description for your app. Google does consider keywords mentioned in an app's description. You can create an app's description a maximum of 4,000 characters. So, be sure you can fully exploit this limit and put only the most important keyword. But do not put a keyword more 4% to 5 % of the total words. Putting more than 4% to 5% of keywords in a content piece is as considered keyword stuffing, which is nothing but a spamming approach.
The other thing to focus on the description of an app is its quality. Make sure you have a creative copy of the description. The more it's appealing, the better it will convince users to tap on the download button
4. Create Awesome & Informative Icons and Screenshots
Thankfully, Google allows you to put both your apps' screenshots and a promo video on the Playstore's page of your app. These two are quick windows for users to have a glimpse of your app without downloading it. Don't ignore them. Try to place high quality screenshots and video on your page.
Although they don't contribute to search engine ranking, they will, of course, convince those users, who have reached to your page because you put keywords in title and description.
The icon of an app is also a big driver. Even if users aren't using the app, a good icon keeps attracting their attention again and gain. People are attracted more toward flashy, colorful and detailed icons. Do consider your app icon for all these things to better market your app.
5. Make Users like your app.
This one is the hardest part of an app marketing and store optimization process. Your app needs to have good star ratings and positive reviews to keep attracting users. This is why because users have learned a lot about bad, good, and excellent apps. Most of the users now do consider star ratings, and positive reviews while downloading an app.
It's going to be too difficult to have a convincing number of reviews and rating in the beginning. But don't worry as there are many platforms that allow you to contact review-site owners to review your app. Of course, this doesn't come for free.
Star rating and positive reviews aren't the mere deliver to improve your rankings. Other factors, like the number of un-installs and usage-frequency, will also affect the overall marketing campaign.
Remember that even good number of reviews and ratings will not help if you have a mediocre or re-skinned app. Users understand the quality better than you. If an app actually app doesn't satisfy, they will uninstall it and forget about it.
6. Make a promotion video
Pushing a promotional video as one of the key content pieces has magically effect on people. Videos are engaging and can easily feed social medial platforms. When people like these videos and share them with their connections, a viral action begins, which keeps on going without any investment.
But your video should have an interesting story that engages users and encourages them to share it with others as well drive them to jump on your app download page.  Also, do not make a video lengthier than 1 minute. People don't have patience to watch a promotional video more than this length.
7. Don't forget back-linking
Many people will not search apps in Playstore. They will see what experts have said about the kind of app they are searching for.  Instead of searching a DJ app in Playstore, some users may search for it as '10 best DJ apps' directly in Google and go by the results.
Google, apart from showing Playstore's results for Android apps, will also show results from app review- sites. These are lists of the best of the apps for particular tasks. These blogs or article do mention an app, provide back-link to an app' Playstore page and show up in Google results.
Also, you can contact influencers' blogs and articles read by a large audience-base and, ask them to review your app and mention it in their posts.
Sofia is a digital marketing expert in Rapidsoft Technologies which is a leading IT consulting company providing full range it services including, IoT app development, Blockchain development, and big data app development solutions