Customer is king – this adage is absolutely true especially in today's fast-moving consumer era! It is imperative for business organizations to keep their clients and customers super happy by regularly communicating with them and keeping them informed about their various offerings through different mediums.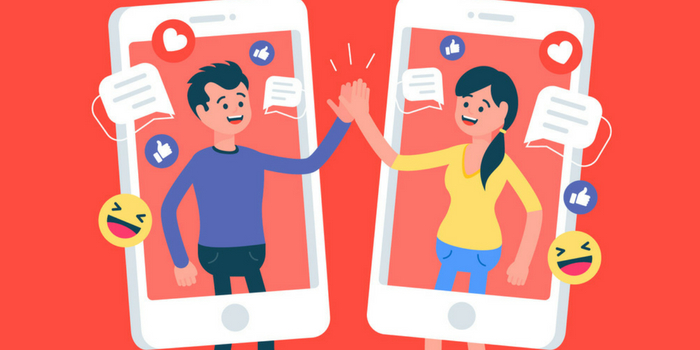 However, one problem area for most companies is finding suitable economical and effective platforms to keep in touch with loyal customers. Customer communication is one of the most challenging tasks for modern business organizations, and those firms that fail in this simple function often lose out on a number of customers immediately.
So, what is the solution? Virtual phone systems are the best way to keep in regular contact with your growing customer base as they provide a high degree of flexibility and accessibility. Business phone systems are a growing reality – they help to convert leads positively, resolve client issues, and maintain a positive brand presence. It is hence no wonder that research has shown that the number of users for hosted VoIP and unified communication services has doubled between 2016 and 2018.
The robust shift towards virtual phone numbers is now a raging trend – in fact, many organizations in foreign markets such as the United Kingdom have adopted UK virtual phone number to gain acceptance and enhance customer retention. Similarly, even in other burgeoning economies such as the mighty United States, US virtual phone numbers serve startups and small to medium businesses to gain a competitive advantage amongst local rivals.
There is no doubt that getting a business phone system is a necessity in today's market space – choose a reliable and credible vendor such as CallHippo to invest in a customized virtual telephony plan for your company that is tailor-made for your organizational requirements. Here are a few vital characteristics that your customer interaction can gain through getting virtual phone numbers:
Availability – It is the century of rapid digital consumerism and your customers expect to remain connected with your organization round the clock! Virtual phone systems are highly automated and features such as virtual assistant or interactive voice response make it possible for customers to get in touch with company representatives at any time of the day.
Your valued clients remain satisfied as they do not have to face cumbersome and time-consuming telephonic queues, and all their urgent queries/complaints/issues can get resolved instantly. So getting a virtual phone platform is definitely a sure shot recipe to boost up the accessibility of your team members and help with client communication.
Better Customer Service – Virtual phone solutions are a treasure house of innovative features such as call recording and analytics, which certainly go a long way in improving the quality of customer care amongst company representatives. Since all previous customer calls are recorded and stored, senior executives can conduct an in-depth analysis and team members can be trained better to rectify any kind of errors.
Call analytics also helps managers to monitors client calls, average conversation time, and common problems so that the company can take preemptive action to deliver a higher level of supreme customer service!
Groundbreaking Features- Business phone systems come well-armed with a range of novel and radical features that propel productivity, speed, and agility. Features such as call forwarding, HD voice quality, call transcription and call planner are great solutions that streamline business operations and open channels of two-way communication.
The best part about virtual phone systems is that they can be personalized according to your company's requirements – hence, it is possible to choose and invest in particular modules or features according to your corporate model!
Enhanced Mobility- Traditional phone systems lead to workers missing out on important business calls if they are not available to receive them – this leads to a dip in satisfaction ratings and lower level of engagement with clients. However, now your team members do not need to remain restricted to office premises as virtual phone numbers can be accessed from any corner of the globe – all you need is a high-speed internet connection.
Even in foreign markets such as the United States, all your company needs is a US virtual phone number to remain mobile and available to customers' at all odd hours. There is no need to worry about missing out or losing on essential business communication as revolutionary business phone systems keep your employee base connected on the move!
Make the most of virtual phone systems – wherever you start business operations, just invest in virtual phone systems to keep your vital goals and indicators on the right track. If you are operating in overseas markets such as the United Kingdom, do not even think twice before deciding to get UK virtual phone number as it is destined to change your business's success story.
So get started before it is too late and invest in the perfect virtual phone number that will escalate your bottom line results to the greatest heights ever!
Chris Mcdonald has been the lead news writer at complete connection. His passion for helping people in all aspects of online marketing flows through in the expert industry coverage he provides. Chris is also an author of tech blog Area19delegate. He likes spending his time with family, studying martial arts and plucking fat bass guitar strings.