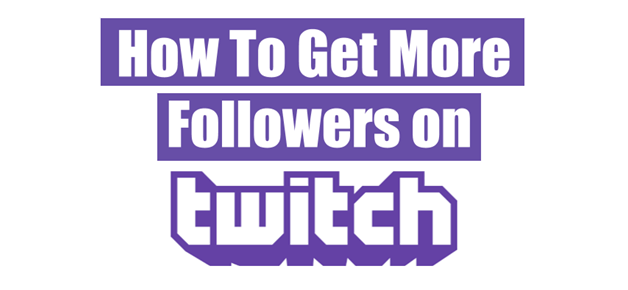 Is your Twitch channel struggling with lack of followers?  It can be frustrating. Growing an audience has never been easy on social media especially when fans and followers are dynamically looking for interesting and captivating content.  If it is hard elsewhere, it is even harder onTwitch as there are creative content out there, competing more for audience attention than never before.
Twitch offers ingenious ways to live stream content as well as build a fan base from your own videos that you upload on the site. Everybody in the entertainment industry knows that live streaming is the future of the industry. A living exemplar of this is the sudden rise of Netflix a live streaming giant and the continued dwindling of DSTV channels. This said, Twitch is the alternative in the future of live streaming, providing its users with real and creative ways to monetize and entertain their followers.
While it seems lucrative and interesting, it is imperative to note that it is quite a daunting task to achieve a formidable number of followers. This is a generic problem touching on all other social media sites as well. There is always a battle to the first 1000 subscribers, isn't it? Yes, a leading Twitch channel star believes that it is not a miracle though. Luckily, they share a collection of various tips that a person can use to grow their base as a starting social media icon.
Leading Creative Tips on How to Grow your Twitch Follower Base
 #1 Know What Kind of a Twitch Streamer you are
The fundamental premise to start with is to understand what kind of a live streamer you are. This will help you to know what variety, type, and quality of content you will choose to upload on your channel. The logical rule goes that if you do not get this right, you may not hack your way to success.
#2 Distinguish your Audience
Audiences prefer different content, and the preference is based on several factors such as age, class, status,and gender. It is important to know the specifications of the target audience to make your content in line with their expectations and preferences.
#3 Study the Platform
You will hit a dead end if you do not get the terms and conditions right. What about working hard to have that viral content, only to have it rejected. If you are new to Twitch, it is highly advisable to scrutinize a little detail here and there about their terms and conditions.
#4CreateVisually Appealing Backgrounds
It is imperative to ensure that your channel is well designed. This will attract your fan base if you have a lively, interesting, or an appealing setup.  Your videos should have a nice wallpaper, portrait, or background that appeals to the audience but should be tailor-made to represent the content you intend to live stream.
#5 Produce Quality Content
There is nothing else that could guarantee that your audiences stream back and share your content than a captivating and sensationalism video content. A quality video could go a long way. So, get it, upload it and let it go viral.
# 6 Share your Videos
You will need to improve the chances of your videos goingviral. The only surest way is to preach the message out there. Share the videos with a couple of your friends and encourage them to share it as well. You can even post your content in marketing blog sites and other social media platforms to widen your reach.
# 7 Be Specific
The content should be clearand specific. These two make a Twitch channel appear smart. Don't live stream vague content. Nobody has time to look at some poorly done and non-defined content.
#8 Interact with your Twitch Viewers
There is an option to go live streaming with your viewers. If you want to create a relationship with your audience, build a rapport to keep the interaction going.
#9 Be Cordial with Haters
Social media haters can be obstructive, but keep on with the pace, and don't let them get the best out of you. Haters are inevitable and they're everywhere on social media sites, so having one is normal.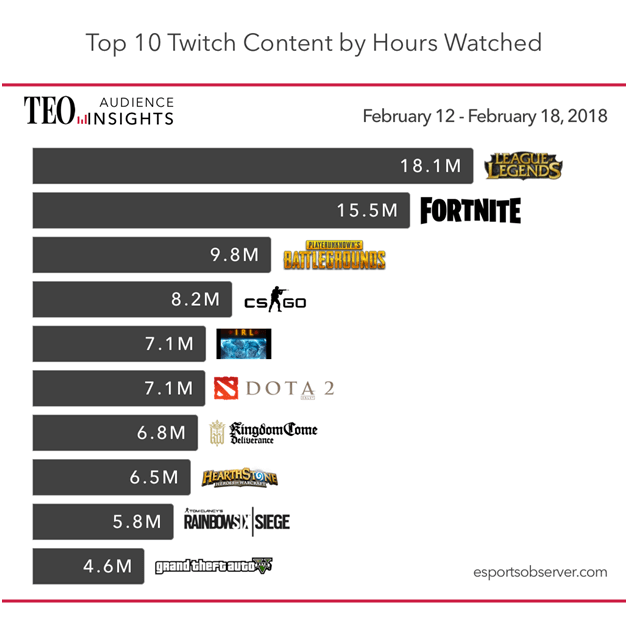 #10 Play Interactive Games
There are tons and tons of games to play and live stream on Twitch. Play as many good games as possible.While it's better to rank well in every game you play, it's important that you have fun doing it as well regardless of the outcome.
#11 Use a Face Cam
Nobody wants to speak with a ghost.  Your channel is live and people are looking for the real experience. While looking for new live streamers, often than not, most users look out whether the player has a face cam.
#12 Invest in the Right Equipment
The quality of broadcasting equipment is vital for a successful Twitch stream experience. Thus, it's essential to purchase the right set of equipment as this can hinder the success and quality of your interaction.
#13 Ensureyour Internet Connectivity
Twitch streaming with a poor internet connection can be frustrating not only for you but for the audiences as well. So, before you stream, make sure that your connection is steady.
#14 Follow Others
This is not a site that encourages introverts. Everybody expects you to be aggressively building your Twitch followers and friend base. The only way to do this is to follow others and ensure you participate in their live stream as well. Expect a reciprocal if you stick to this habit.
 #15 Be Consistent
You will need to be consistent to achieve any milestone in this industry. This calls for consistency in terms of quality, availability, and interaction. It's crucial to adhere to prompt responses to audiences' comments in your Twitch channel and develop a solid habit of sharing your content.
They say live streaming should be a lifestyle and not a task. If you'd like to enter this industry, it's best that you learn as much as you can about Twitch streaming.
Autumn Valenciano is a Content Marketing Expert and Content Writer for Keepyy who assists in optimizing Twitch and IMDb account. Along with her knowledge, she incorporates her ability in the subject of social media graphics, infographic creation and submission, and content writing to help improve ones Twitch and IMDb account.