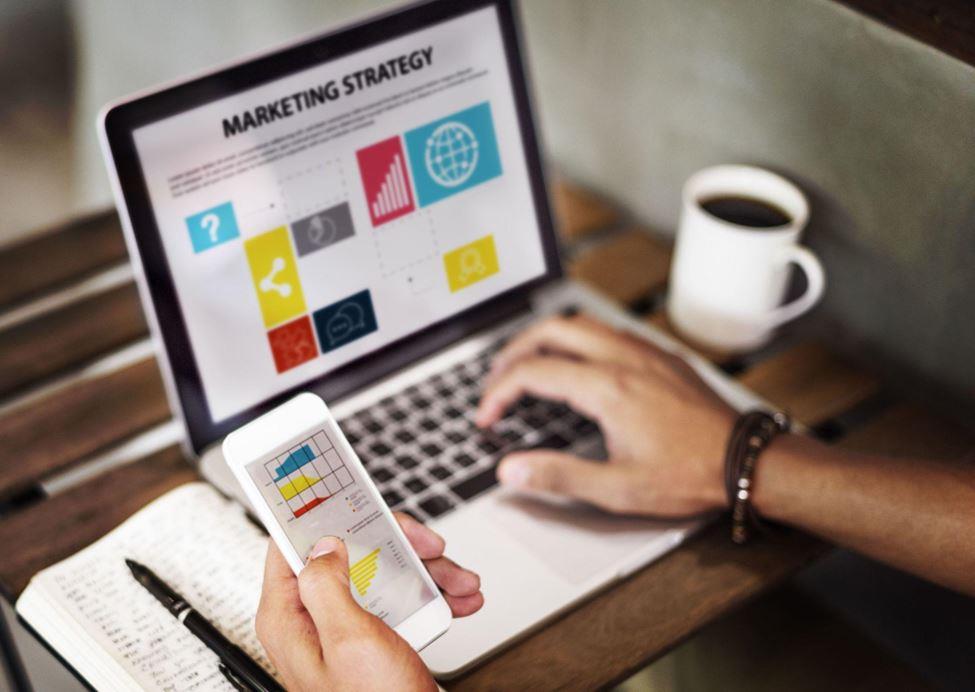 We all know that 2022 has passed and we are in 2023. Technology has well matured and marketing went from traditional to digital. So to adapt to this trend, we need to go digital.
It's either a small business or a big corporate, everyone needs an online presence to reach their audience.
Digital Marketing is one of the effective domains that help to reach it better. Even though this is more cost-effective than traditional marketing, startups can leverage this to do better.
So, we are gonna see the top 10 trending channels that harness to build your audience.
Let's begin with the organic and best marketing channel SEO.
Search engine optimization
SEO is the process of adapting sites to the Google algorithm. For instance, optimizing page speed, keywords, and content marketing are some of them.
SEO is a big ocean and there is a lot more to consider than the above-mentioned stuff.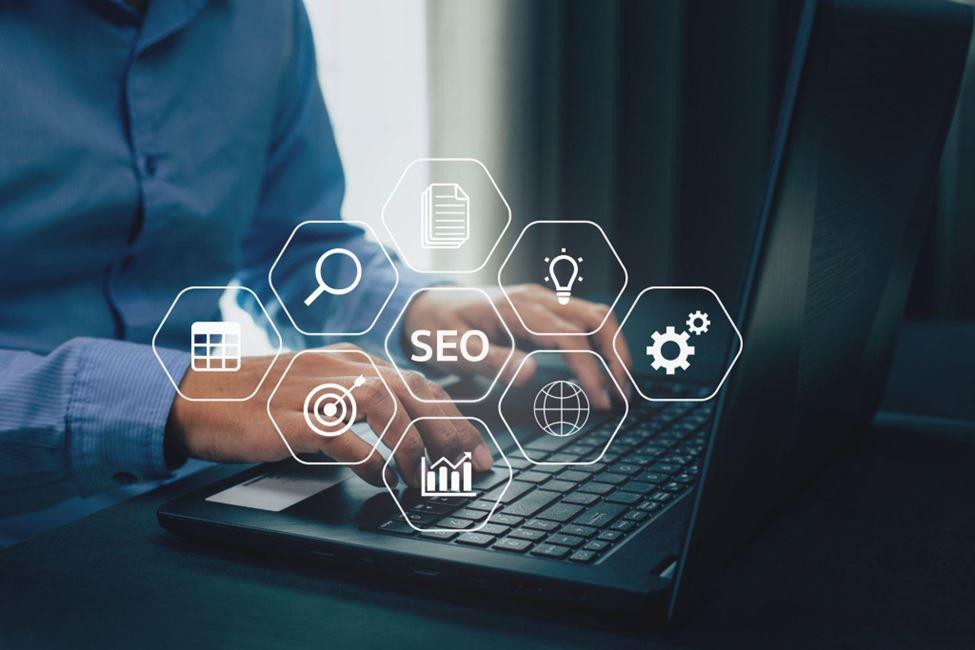 For instance, if you search for a particular keyword, Google will show a set of websites that are relevant to your keywords.
According to BridgeEdge, 68% of the online experience begins with search engines.
Let's imagine, you are in a need of anything that includes a shirt or phone, what would you do? You might go online and search for whatever you hoping to purchase.
SEO marketing is one of the cost-effective ways to reach your target audience.
BridgeEdge study shows that SEO drives 1,000%+ more traffic than organic social media.
Pay-per-click
We have seen SEO marketing, but Pay-per-click is something that differs in every way.
You would ask how?
Here we need to spend money to run the campaign and subsequently it is expected that it drives quick results than SEO.
In addition, it allows you to target specific keywords and demographics. So you can target a more specific audience who might be interested in your product or service.
65% of the viewers click the PPC ads and the Ads increases brand awareness by 80%.
Though you can track and measure your result, therefore it helps you to make informed decisions in your marketing efforts.
You can precisely track every nook and cranny of what you need to track like keywords and ROI.
Unlike traditional marketing, here you have to pay when a user clicks on your ads. This means that you can control your marketing spend and avoid paying for ads that don't anything to you.
Moreover, there are types of PPC in which that helps to tailor your strategy.
Paid search marketing, display advertising, social media advertising, affiliate marketing, retargeting PPC advertising are some of them you can reap benefits.
Everything differs, but choose what PPC works well for your business.
Content marketing
It is well known that content marketing is an organic and best way to create awareness.
But it's a long process and would enrich your SEO marketing efforts. Apart from text-based content which is popular on websites, you can further consider audio and video-based content.
If your main leads come from websites, the blog post is the best way to start with.
According to Content Marketing Institute, content marketing is leveraged by 73% of B2B marketers and 70% of B2C marketers as part of their overall marketing strategy.
Yup! Grasp it.
By providing content, you're not just assisting them with information, but also you're creating trust among your viewers. Therefore, the trust converts into the lead.
Ebooks and webinars are some examples.
If you want to know the benefits, then look at below:
Creates brand awareness
Improves search engine rankings
Gets more traffic
Creates engagements with your audience
Builds trust
Social media marketing
Social media has more traction and engagement than any other platform. And is the best place for small businesses to maintain a personalized relationship with the audience. Additionally, the best VPN will provide access to geo-restricted content, allowing businesses to reach a wider audience.
Comparing TV and print advertising, social media is a cost-effective way to advertise your product.
But note, the advertisement shouldn't be like an ad.
For instance, if you're an app development company that sells an Uber clone app as a product, be more specific about not sounding like an ad.
Before selling your product, act conscious about providing excellent value to your target audience.
Providing content such as a development guide, business & marketing case studies, and current market trends will help your community enrich with data, resulting in trustworthiness and credibility for your product.
And another important thing about social media marketing is you get more insight into your customers. This information can be helpful while tailoring your future marketing efforts.
E-mail marketing
It is the best way to reach your target audience directly, ensuring that the message is seen by the right people. This encompasses high engagement and a better return on investment.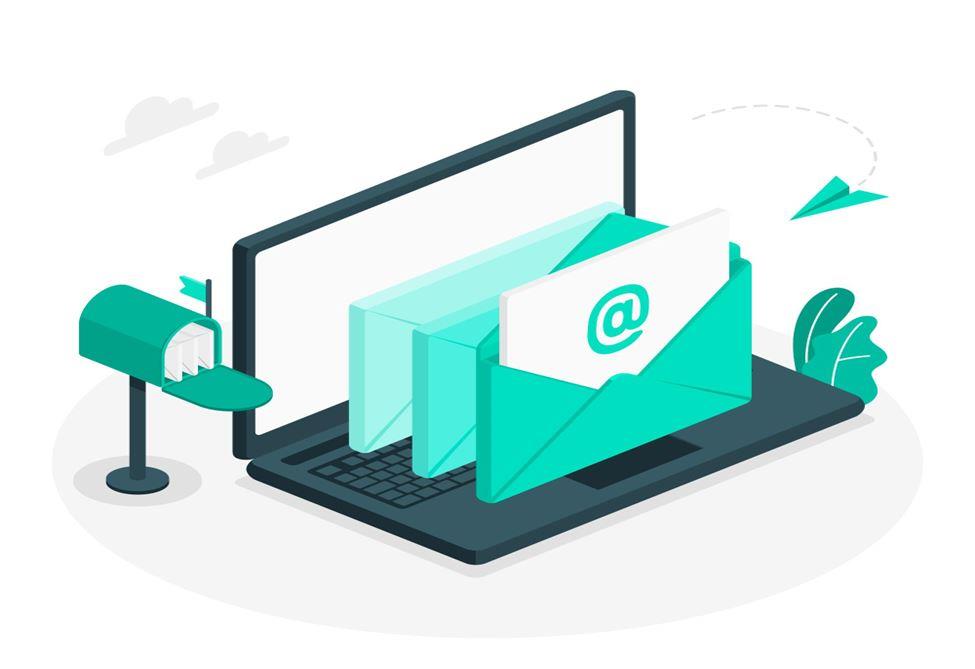 E-mail marketing boost sales, improve customer engagement, and create brand awareness.
Customers would like to receive promotional e-mails from the brands that they do business with.
In 2022, the average expected ROI for e-mail marketing is $40 for every $1 spent.
Global e-mail users are expected to reach 4.3 billion by 2022.
Comparing paid advertising, e-mail marketing is pocket friendly and returns a good ROI.
Types of e-mail marketing
Newsletter
Anniversary & birthday message
Welcome message
Offer message
The above-mentioned are must-do checklists for most businesses. Though you can go far deeper than this. Before implementing, determine which works for you and which is not.
Google ads
More than 80% of global businesses trust Google Ads for PPC campaigns.
Google ads allow you to target specific demographics, interests, and locations, and can ensure your advertisement reaches the right people.
This operates on a pay-per-click model, in which the business needs to pay when users click for the ads.
You have complete control over the advertising budget and can change your ads or target audience at any time.
Then you might doubt how the process looks.
Creates ad: advertise creates a campaign and specifies the target audience, budget, and ad format.
Choose keywords: Advertisers can enter the keywords that they are going to target. Subsequently, if the users search for that keyword, Google will display the pages.
You may ask if I pay, do I appear in the search results?
We will see this in the below "Bidding" section.
Bidding:
Several advertisers bit on the keyword you bid for. Surely your competitors will compete with you.
And Google displays the relevant result to your users, and it's based on various aspects than your ad budget.
Charge:
The advertiser only pays when the user clicks on the ads, that's why we called this a pay-per-click. In addition, they can set a daily or monthly budget and before the budget limit exceeds, the campaign will soon stop.
The end goal of Google ads is to reach the relevant target audience who search for the product or service that they looking for. Therefore can reach a large audience.
Affiliate marketing
It is a form of online marketing where a business partners with affiliates who promotes the products or service, in return they receive a commission from each sale.
In the US, 16% of online sales come from affiliate marketing. Surely it gives an idea of how it impacts sales.
It involves the process of sharing products or services on a website, blog, social media, podcast, and such media.
The commission rates depend on whom you partner with. At a minimum, you have to pay 5% and a maximum of 50%.
The affiliates who promote will have a considerable follower base and surely it creates trustability before the audience. This is the best thing that derives out of affiliate marketing.
Moreover, it's kind of doing word of mouth through online channels.
Influencer marketing
This is now becoming mainstream!
Influencer marketing is the process of a brand collaborating with an online influencer to promote a product or service.
48% of the population is somehow active on social media, including Facebook, Instagram, Twitter, or any other social platform. And 58% of people look for their favorite business on social media.
That being said, influencer marketing has some impact on making purchasing decisions. There is a person who got more followers, maybe a great influence.
Do influencer marketing right for your business?
For instance, if you sell shirts or any other apparel, you can approach models who hold a good number of followers that could be your target audience, therefore it's a win-win.
Like, it depends and varies for each business.
Video Marketing
Comparing text content, video is much easier and can easily interact with the audience. That's why you should be ready to explore video marketing.
Though you can create a video related to your product, this way it would be interesting to know the product. In addition, you can approach indirectly, but before getting further, analyze your target audience.
From this, you will get an idea of what content would they like to consume. And you can tailor it accordingly.
Display advertising
Spending on digital display advertising in the United States is expected to reach 100.7 billion US dollars in 2023.
Display ads are a mix of image, text, and call to action. However, it helps to reach a large audience through visual ads displayed on websites, and social media platforms.
Marketers can target their audience by demographics, geographics, and behavioral activity. Thus, it helps to reach a more specific audience group.
End note
Yes! We have discussed a lot about digital marketing channels and discussed how important it's for marketers.
Not every channel works for everyone but sure this blog gives you an about what you can focus on.
Therefore it's time to say goodbye and thank you for your consistent reading.
Chris Mcdonald has been the lead news writer at complete connection. His passion for helping people in all aspects of online marketing flows through in the expert industry coverage he provides. Chris is also an author of tech blog Area19delegate. He likes spending his time with family, studying martial arts and plucking fat bass guitar strings.