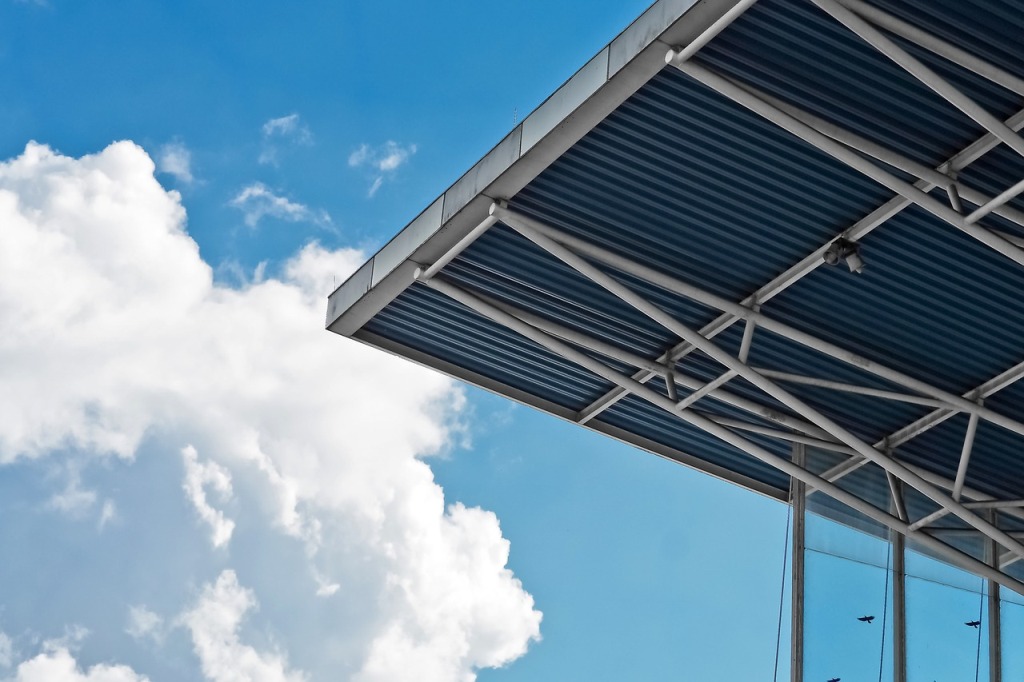 The roofs are the main defense system between your house and nature. The material of metal roofs serves this purpose well. The old roof is a simple protection from the intense sun and heavy rains. Now roofs have developed as an important design element. There are many styles and designs of metal roofs for residential buildings. Every New Year provides new opportunities for making roofs safer, cheaper, and more durable. In this article, you will find metal roofing systems as the latest trend. For more information, you can check the London Eco Metal site.
Metal Roofing latest trends and technology
The technology of metal roofs is improving every year. Nowadays the manufacturing process of the material is controlled by a computerized system via the control unit. The materials of metal roofs are stainless steel, zinc, copper, aluminum. Aluminum and galvanized steel are very popular among all metals because of their cost-effectiveness. To know, how metal roofing has become the first choice among other roofing systems, read below:
Lighter colors and Natural hues
There is available metal roofing in black, dark gray, dark brown in the market. But in 2021, most householders prefer lighter colors for their metal roofing system. These metal colors may greatly change the appearance of your building or home. As lighter colors can reflect heat it can also help to lower your electricity bills. The homeowners also opt for shades like green, red and blue. You will most likely see these tones or shades as a trend in 2021 as well as they can make the appearance of your buildings look softer and more refined.
Worm tones
Warm colors are another fashion or trend for metal roofing in 2021. The most available color set, such as bronze, taupe, and sand help to add a delightful aesthetic look to the exterior of your house. You can also choose green shades such as moss and olive, and warm reds such as rust or brick.
Market and Sales of The Metal Roof industries
Sales of metal roofs are growing both in the conversion of residential buildings and in commercial buildings. Recently, a severe weather case has caused huge roof damage across the country. Since 2016, this has been the main driving force for the increase in metal roof demand.  Experienced construction architects and homeowners regard metal roofing systems as a powerful roofing solution in the roofing manufacturing industry, which had sales of more than 20 billion U.S dollars in 2019. There is a great demand for commonly used prefabricated parts and structural parts in construction sites and projects. According to a study, it says that The metal roof industry will make rapid progress in the future.
The metal roofing industries have taken over the market, in recent advancements of the manufacturing industry. The market size of metal roofing is growing rapidly. It is hoped to exceed 100 billion U.S. dollars by 2022. The need or market for viable roofs has increased hugely. This is the reason behind the metal roofing industries have increased their market share.
The reason- metal roofing materials are produced widely in the construction industry
Due to the excessive demand for metal roofing systems, the steel industry produces these materials of metal roofing. For commercial construction, metal roofing is the first choice. The metal roof is very strong and durable. Once installed, they can be used for more than 40 years. Installation requires a large piece of roofing material. Industrial roofs are quite impossible to replace frequently. Metal roofs are an ideal option due to their long-lasting capacity and strength. Therefore, this leads to an increase in the proportion of materials of metal roofing manufacture.
The reasons- metal roofing is the first choice for your commercial building
The roof is important for protecting your assets. However, it is very crucial to find the best roofing system for your business. Let us see why metal structures are the best option for your buildings:
Due to the durability and strength of metal roofing materials, they are in great demand. They are much better than any other roofing material in terms of the hail storm. They are fireproof and require little maintenance.
The main reason why you should choose a metal roof is the cost-effective option of these roofing materials. The initial installation costs for the metal roof are high, but the cost of replacing the roof in 15-20 years is higher. Choose a metal roof because it will last a minimum of 50 years, and the metal roof is easy to adjust to meet your needs.
The weight of a metal roof is less than that of a shingle roof or a concrete roof, and it does not put pressure on the building structure as the others roofing materials.
The Metal roofing comes in a variety of colors and styles, including light or earthy tones and clay tiles, wood, and asphalt shingles. It provides long-term metal protection and low-performance maintenance.
Metal roofs have great advantages for your pockets and buildings. However, installing a metal roof is a difficult job. The slightest mistake in installing the roof can result in expensive repair costs. You should not delegate this skilled task to an ordinary roofing contractor. You need to choose a company that specializes in roof installation and provides repair services.
Chris Mcdonald has been the lead news writer at complete connection. His passion for helping people in all aspects of online marketing flows through in the expert industry coverage he provides. Chris is also an author of tech blog Area19delegate. He likes spending his time with family, studying martial arts and plucking fat bass guitar strings.