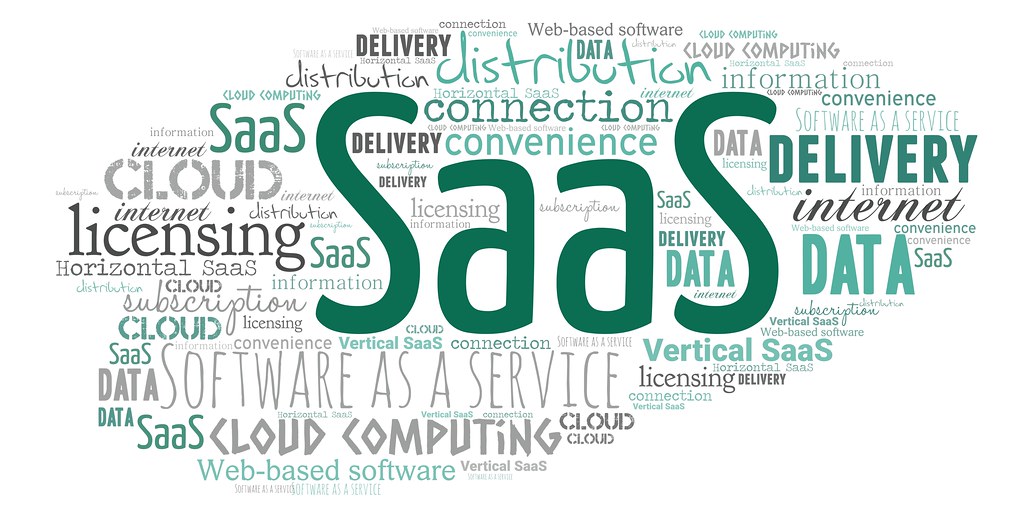 It is safe to say that the era of installing software from a data center server or CD is coming to an end. We have a new one, the Internet era.
Thanks to that, software distributed over the Internet makes applications accessible anywhere, anytime.
If you didn't know, cloud computing is a technology that delivers data, software, or hardware as a service and not as a product. There is no need to buy a license to use the Cloud service. You can rent it out on a monthly or annual basis.
When you have an Internet connection, your applications and data will be delivered to you regardless of location. Cloud services are often accessed through a browser, but there are also situations where the cloud is accessed in another way.
There are three models:
PAAS:
The platform as a service provides the user with a development environment and the necessary tools for software development on the platform itself. Well-known representatives of the PAAS method are Microsoft Azure, Salesforce Platform, Amazon EC2, etc.
IAAS:
Infrastructure as a service is a Cloud model that provides companies and other organizations with the opportunity to rent computer equipment in the form of a virtual platform. Well-known service providers based on the Iaas model are Amazon AWS, IBM SmartCloud Enterprise, etc.
SAAS:
Software as a service is a cloud computing model and refers to applications that are accessed via a web browser. This is also the most popular model of Cloud computing. A significant advantage of this model is the ease of access to the application you are using. An excellent example of a SAAS application is Google Docs, SalesForce, Office 365…
What Makes a Good SaaS Directory?
It is individual and always based on your needs. One SaaS directory is perfect for someone, but it may not be right for others. But it needs to resolve challenges and fulfill the requirements.
While choosing the right one, you must know your expectations from the SaaS provider, what type of response time you need, and how many users will access it.
A useful SaaS Directory will support integration points, but in some cases, that can be an extra cost. The main point of integrations is to allow users to navigate among applications and SaaS products.
The right SaaS directory must be aligned with the growing needs of your company.
An excellent SaaS directory will provide needs to keep your company up and running. While choosing, you can always check case studies and testimonials.
Don't forget; servers can fail; it can happen. Usually, SaaS companies have their plans in those situations, but make sure to know all the details before choosing any. A useful SaaS directory must have a solid plan.
An excellent SaaS directory must provide their fees upfront, so you know what to expect. In some cases, such as multi-year contracts or owning a nonprofit company, you may get a discount.
What are the Top 20 Must-Have SaaS Directories?
The Capttera is a free business software review platform! The founder is Michael Ortner. You can choose As this website claims; they are getting paid whenever vendors receive sales opportunities and web traffic.
There is a list of all paid and non paid vendors on the website.
You can browse from 700 categories and more, compare it and write a review. There are more than 1 million reviews.
It is owned by Gartner, who owns more SaaS directories.
It is a business apps and software review platform. Gartner owns this directory as well as Software Advice and Capterra. If you like this directory, then you must know that you need to sign up for Capterra before you can have access to GetApp.
It lists business and web/mobile applications and provides it for free, unlike Software Advice.
You can filter apps by different categories, thanks to the search bar.
Such as Capterra, it doesn't link to your website.
It is a business software review platform, founded in 2012. The website's primary purpose is to allow business owners to discover and see the pieces of information & tools needed for their growing company.
It provides a growing number of SaaS solutions and services. Its mission is to help you to take your company to the next level.
With the necessary tools, pieces of information, and section know-how, it is much easier to make a decision.
The search bar will help you to compare software based on their price and by organization type. If you sign up as an expert, you have an opportunity to become an influencer in your niche, and thus, build your brand.
GetApp provides a do-follow link (to your website), and it has a market analysis graph.
It is a software review and recommendation platform. The motto of the website is, "Get real advice from real people." That means you can get personalized recommendations (one on one) and guides. If you are not that good at doing your research, then this might be a perfect solution for you.
Their services provide you less stress while choosing the right software.
Beside GetApp and Gapterra, this is also Gartner's product, which means you need to register for Capterra first.
It provides a do-follow link if you buy a premium feature while building a profile.
It will help you when you list your products to reach more buyers. It is a B2B software recommendation and review platform.
While serving buyers, the website is working together with vendors to help them grow their customer base through different programs built to increase product awareness.
Thanks to product listings, various industry analyses, and user reviews, the buyers can make a well-informed investment.
It has a database of decision-makers and doesn't link to your website.
Their values are: Be transparent, make calculated decisions, crave knowledge, challenge mediocrity, and value each other.
With this SaaS directory, you will be able to find the right technology to meet your needs.
It is a software review platform that lists software that targets startups. It is available to choose by categories, and it has less strict requirements for the listed products.
A search bar is built to help buyers to filter software based on their requirements.
You can choose tools by industry. Those tools are tools for blogger, developer, e-Commerce, small business, finance, and marketing.
There is software by organization size (ideation stage, growth stage, and MVP stage) and trending products.
You can choose between 300 categories that will provide you better targeting.
It puts specific importance on cloud service, but you should know, it doesn't link to your website.
It is one of the most comprehensive online marketplaces for cloud services.
There are three options available; one of them is free, the other two are paid options.
Finances Online is a free platform that will allow you to search for the right software, to compare your options, and thus improve your business.
More than 10 000 product reviews are deployed in a range of different categories covering B2B service types.
Besides reviews and comparatives, there are suggested alternatives.
There are premium features and press releases, industry certificates, and awards. CEO and founder is Sebastian Lambert.
It has an additional focus on finance software. It doesn't link to your website.
The platform is created to gather all pieces of information about popular solutions from different B2B and SaaS categories.
There are many recommendations and opinions from experts, selected user reviews.
With Finances Online available as a source of detailed product information gathered in a single space, their continually growing user base saves enormous amounts of time and finally optimizes user's decision-making processes.
It is a business software review platform.
It is a perfect place for all tech lovers because it has an ask-and-answer section where people can share their expertise. Allows becoming an expert by writing expert reviews and answering questions.
There are some community guidelines such as real users (all reviews must come from real users), balanced perspective (all posts must offer pros & cons).
Also, it encourages to be constructive, to help others, without sharing proprietary or confidential pieces of information, and to practice good writing.
Crozdesk is a business software review platform. The main and primary focus is on software for Startups and SMSs.
What sets this platform apart from the others is inbound analytics for vendors and PPC.
It has a search bar intended to allow SaaS buyers to filter software by various categories.
There are many software reports available for download for free.
Crozdesk is based in London.
It is a business software directory. It offers a bulk of marketing services and premium profile features.
There is a lead generation with a pay-per-lead model, product review articles, and whitepapers when it comes to marketing services.
When it comes to the features, it offers reviews only if you buy them.
It put the focus on their whitepapers which are also advertising service.
It doesn't provide a link to your website.
Alternative To is a directory of other options to well-known apps. It doesn't use categories.
Interestingly, users can look for alternatives to some applications they already have known. And that is the primary purpose, and that is why it is called Alternative To.
This directory is trying to eliminate spam-liking because the number of likes influences ranking.
It is a free service and allows you to find a better alternative to applications you love/hate.
The site is made in Sweden with help from various colleagues that are coming from multiple countries. That makes it a powerful combination.
It is a software review platform for online business owners.
You can choose between 50 categories where you can find pieces of information about products, top alternatives, reviews for small business services, and software.
It provides small business and webmaster product research. You can compare products side by side, which allows you to find the perfect match for your needs.
The Pandia primary focus is on software intended for small businesses, webmasters and web hosting companies. It provides only paid listing.
Besides user reviews, you can find detailed reviews made by Pandia employers.
It is a SaaS startups directory. It is for everyone and anyone who desires to try a startup directory.
There is a criterion for listing. For example, you need to have a proper landing page. If you want to publish your product, it shouldn't be available publicly and at Betalist (in the past).
It features startups through their country and category.
There are three marketing packages available for people who want to get to startup founders and/or early adopters. That includes ads/newsletter/tweets for 1/4/12 weeks.
The CabinetM is marketing software reviews and recommendation platform. It has more than 8000 products available that you can search through more than 300 categories. It provides a large number of whitepapers intended to attract more marketers.
It is easy to find what you need. You can compare the tools, save and share pieces of information that you see. You can compare 3 products.
The premium profile costs $500 per month.
Their goal is to provide their customers with all the tools intended to manage the entire life cycle of the technology product. It is continuously evolving.
Akita will help you to raise your relationship with your customers on a higher level.
It is a powerful Customer Success platform that was founded to make customer relationships easy to manage and nurture.
Akita is founded in 2014 by Clay Smith with one goal, to build a platform that will integrate with all leaders in SaaS to provide them the full angle of each customer review.
It is based in Dublin. They desire to be a part of the customer-centric movement driven by loyalty, adoption, and growth in SaaS.
Better Buys exists for more than 20 years. That means their customers trust them.
It is built to help all size organizations to make smart and wise purchase decisions.
Their offer includes expert reviews, authoritative reports & whitepapers, comprehensive buyer's guides, insightful market research, and other services as well.
They are making partnerships with leading technology and software vendors intending to make better connections with vendors customers filtering the perfect fit for vendor's products.
Vendors are providing them a compensation only if Better Buys find them the best match for their products.
It is possible to choose the right categories between Business Intelligence, CMMS, Document Management, Office Equipment, and Human Resources.
It is a perfect way to submit your app for a review. WebAppRater is an online platform committed to publishing reviews about SaaS, mobile applications, and web applications.
It is an ideal solution for all those users who start from scratch.
For all business owners who made the first application, or did not advertise the app enough, and they need a professional review, this is the right place for such needs.
Trustpilot is a place where companies can create experiences, and people can share it.
It is one of the highest-ranking sites globally, which means it is a must for all tech listings.
It is open for everyone and free of charge. Its goal is to be a universal symbol of trust (as Trustpilot claim on their website).
It is like a two-way street. Trustpilot exists for consumers and companies.
Consumers can log in to connect with and influence their businesses, and for companies, it is an excellent way to improve and grow by collaborating with existing customers.
Thanks to Trustpilot, people can discover and share reviews, and companies can have instruments to turn consumer's feedbacks into good business outcomes.
G2 exists to shorten your time while searching for the right solution. Also, to serve buyers and marketers of tech services in the whole world.
It has an algorithm that filters fraudulent reviews. Viewers can vote if the reports were helpful or not.
It is free, but you can always buy buyer insights (software category page views, for example)  review data from your target audiences, which will allow better aid for your sales.
The reviews can be filtered by industry, category, user roles, and others. After that, it can be compared to other product offerings.
The website culture code is PEAK—p for performance, E for entrepreneurship, A for authenticity, and K for kindness.
Each buyer can read unfiltered and validated reviews, and each seller can claim their business on G2.
G2 has a vision to "change the game" by capturing collective crowd wisdom. That is why they have created an algorithm.
Conclusion
There are many options available on the world wide web today.
There are many options available on the world wide web today. Above in the article are 20 must-have SaaS directories to submit your SaaS company.
This list is subject to change depending on nature, purpose, and what your company offers. To make the right choice, let it be based on your business needs.
Teodora Isakov is a future journalist. She is a dedicated and hardworking content writer for over two years. She is currently working as a content writer for Bizswipe, the world's first B2B application. It is a matching app that provides networking with digital marketers.