Sometimes your content marketing efforts don't bring the results you were expected to achieve. This accomplished work doesn't send any traffic to your website.
It is a critical situation for website owners. It means that the overall content marketing strategy moves somehow in the wrong direction.
Does it mean that you won't be able to get back on track with your content marketing activities?
No, it's all in your hands.
In this guide, you will get familiar with ten actionable methods on how to increase traffic on your blog.
Let's start!
Top 10 Ways to increase traffic on your blog
1. Focus on Targeting Topics With Traffic Potential
When you create content, you can write about everything you like that would be niche-related. But it doesn't mean that the topics you cover would heighten your target audience's interest.
You can rely on hot topics that are interesting for your audience during a certain period of time. Unfortunately, when a particular niche-related hot topic becomes out of interests for your blog readers, your traffic starts to decrease.
Therefore, the only right way to keep your traffic growing is by covering those topics that your target audience wants to read about.
How to find topic ideas that will resonate with your blog readers?
Go to Google and start typing a niche-related query. Google will suggest you a bunch of queries that people are searching for: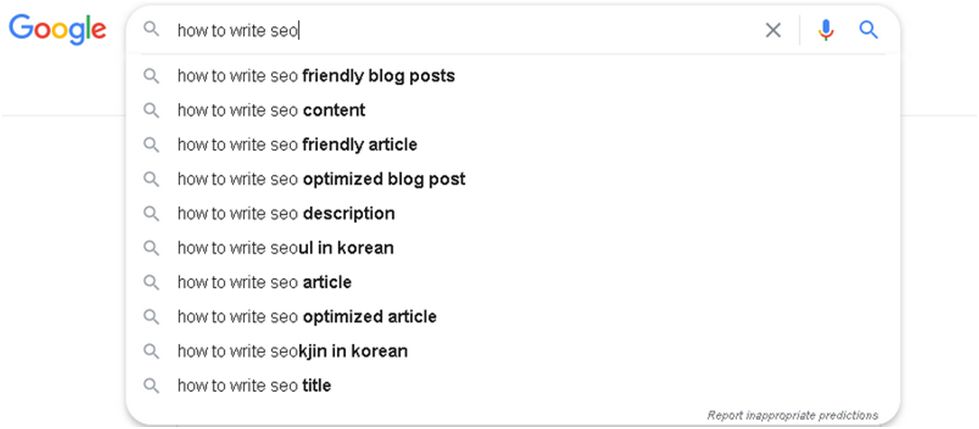 If Google can give a clue to what topic ideas you can find, it doesn't provide you with the information on how much traffic each topic idea might bring you. That's why you should use "Questions" report offered by Keywords Explorer: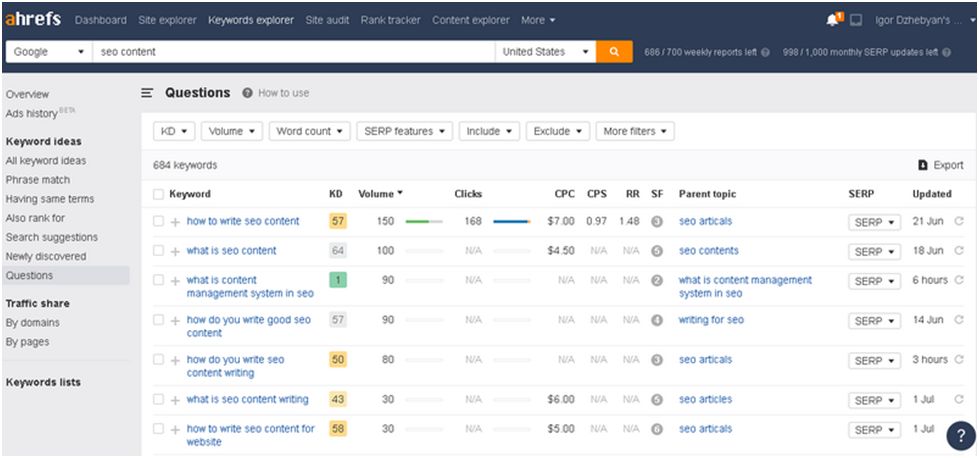 This report shows you different stats that would be useful for you in terms of choosing less competitive keywords. Play with a KD (keyword difficulty) filter and figure out the most promising keyword topic ideas for your future content.
When you have a list of topic ideas, you must take care of matching search intent with your content.
2. Match Search Intent With Your Content
It is strictly important to make sure your content matches with search intent. Otherwise, your target audience won't read it.
Google always suggests the most relevant content according to the queries people type in the search bar. Hence, if your content doesn't align with the search intent of your target audience, it won't be shown in the results.
The most straightforward way to understand what type of content you should create is by exploring Google results: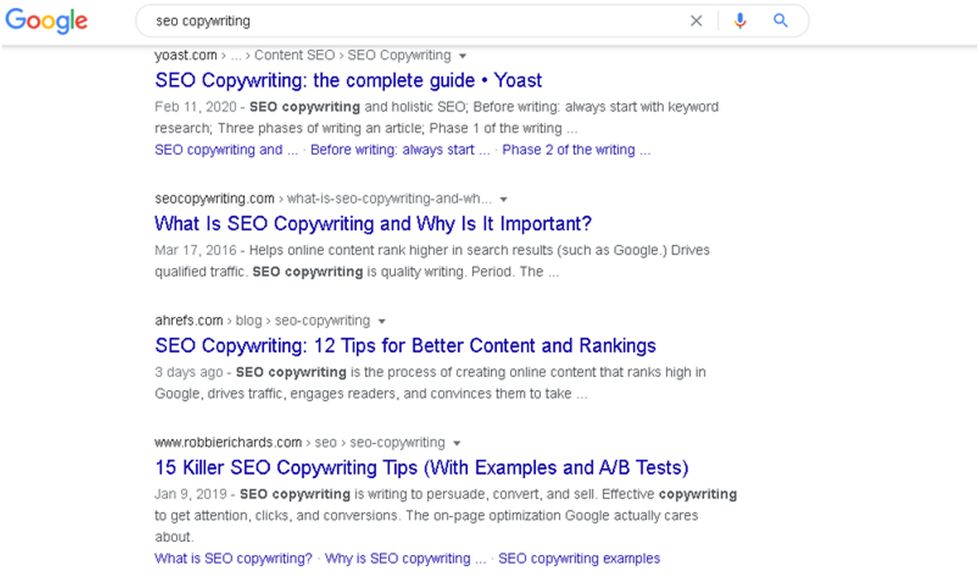 A query "SEO copywriting" gives you a clear idea that if you want to cover this topic, you must focus on "guides" and "tips" types of content.
In a nutshell, use this simple method to find search intent behind whatever topic you would like to cover.
3. Create Comprehensive Content Only
Google likes long-form in-depth content. It is pretty intuitive to understand that people use various search queries to find the same topic they are interested in.
For instance, the following queries "play dominoes", "domino playing", "rules of dominoes" are united in one topic "how to play dominoes":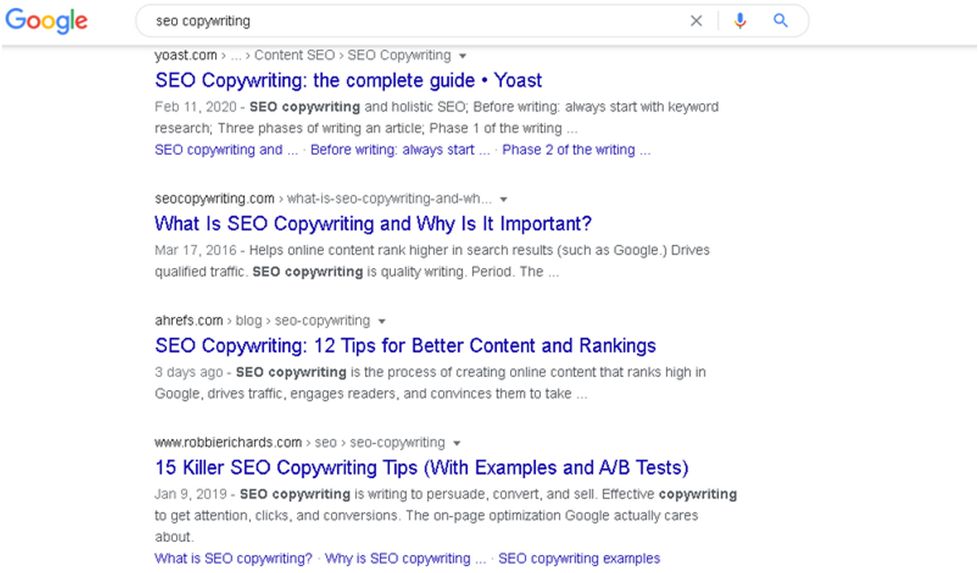 As you can see from the report, this piece of content is a comprehensive guide that ranks for all possible topic-related keywords.
Your purpose is to produce "evergreen" content that would be timeless in terms of its importance. Furthermore, you can stick to writing "lists" type of content and update it with new information on a regular basis.
4. Build Email List and Send Newsletter
You must build your email list and grow the number of your loyal target audience. It will allow you to send newsletter with the latest blog content updates and increase traffic on your blog.
The simplest way to build email list is by adding a pop-up form on your website: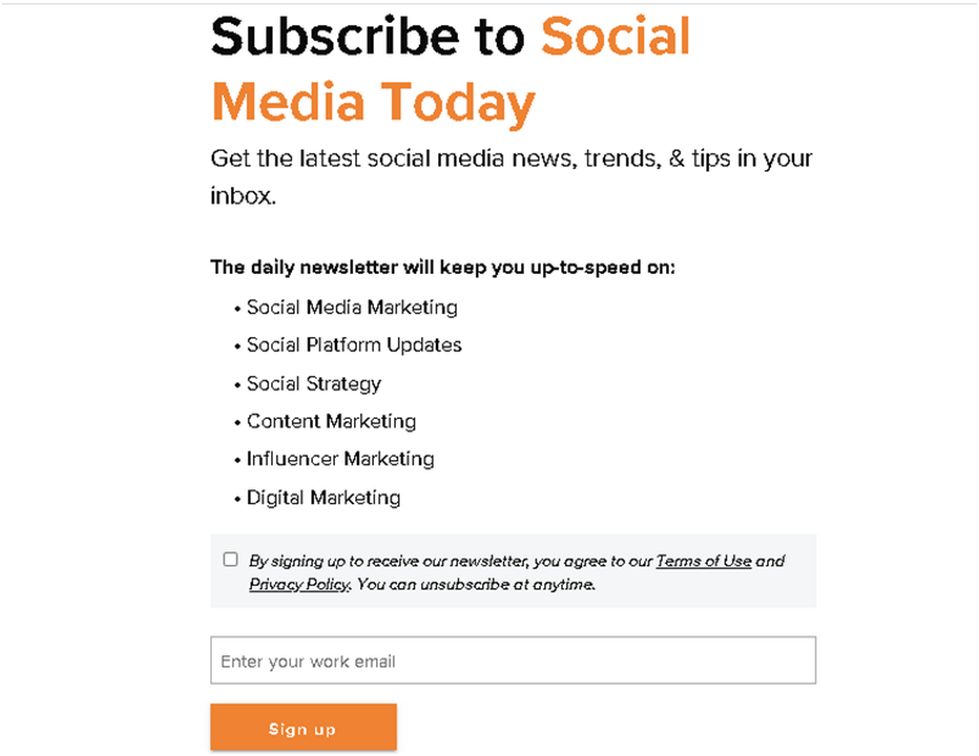 5. Write for Us or Accepting Guest Contributors on Your Blog
Are you familiar with a professional concept as "writer's block"?
It is when you don't have any ideas or desire to produce fresh and unique content. But you can never stop the pace because you must be ahead of the game.
So, what are the positive sides of accepting guest posts on your blog?
New authors – new topic ideas
More shares on third-party social channels
Possibility to acquire backlinks from the other web-pages
Exposure for your blog
What's more important, you can invite a niche-related expert to contribute. Just like we do at our company: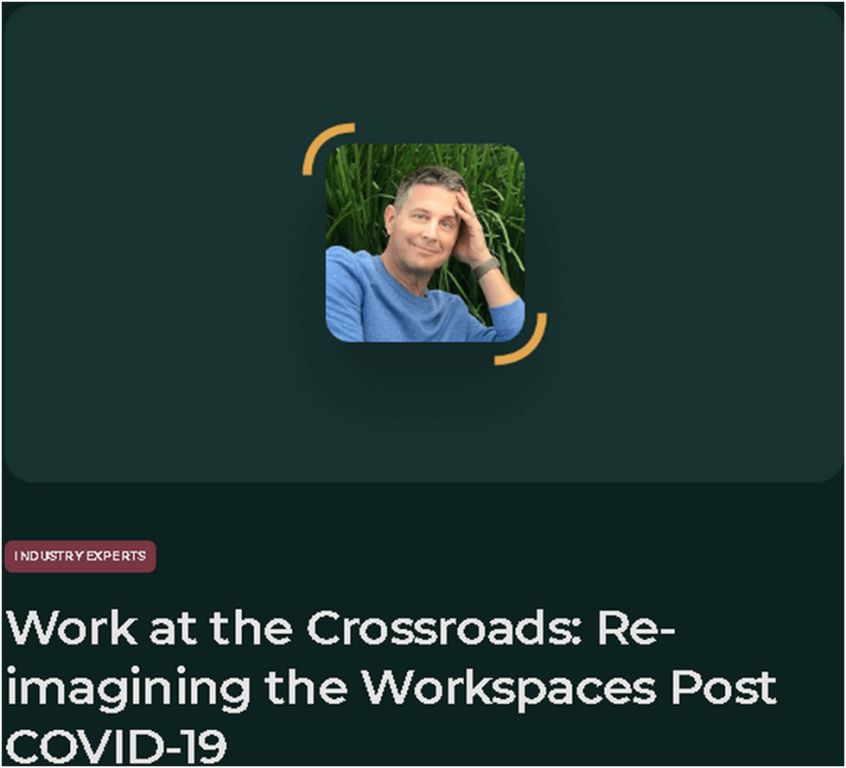 6. Notify Brands or Experts Mentioned in Your Content
Creating "lists" articles is a great way to provide you with an opportunity to build connections with influencers within your niche. It is a useful practice that helps you affect your brand awareness positively, find new business opportunities, and build backlinks.
For instance, we have released a blog post that introduces top food coworking spaces around the globe. When the post went live, we reached out to CEOs of these coworking spaces letting them know that we have featured their spaces:

This outreach gave us a nice social buzz and new business connections eventually.
7. Don't Forget About Internal Linking
There are natural cases when some pages on your site lack traffic. You can send more traffic to these pages by doing an internal linking.
Internal linking allows you to link from page "A" to page "B" on your website sending extra-traffic to this weak page.
To find the pages that need a boost immediately, you should go to Google Search Console and review the "Search results" report. The next step you have to do is to apply the "Positions" option with "Smaller than" 6 value.
The best way to identify the pages to add internal links from is by applying "site:domain.com/blog "topic of the post" formula: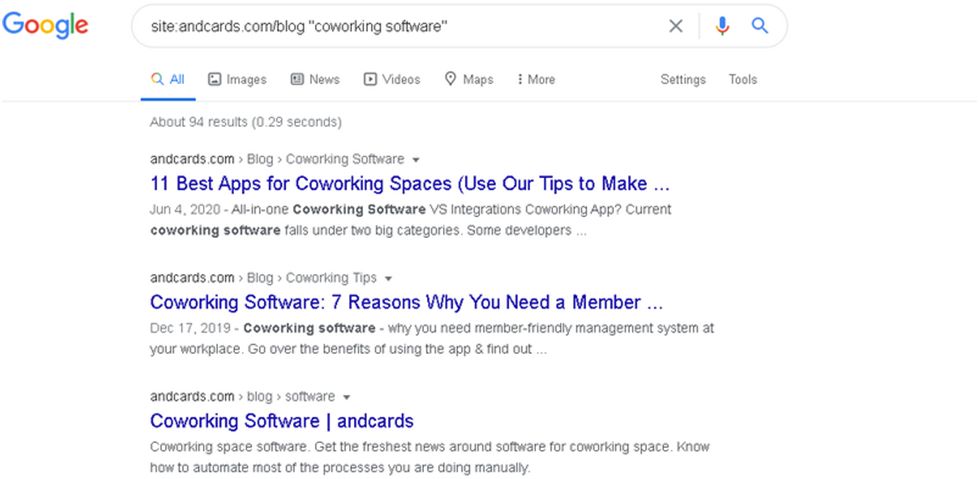 8. Use Paid Ads
Paid advertising costs money and this is one of the two negative moments of using this option. The positive side of using paid ads is that traffic skyrockets tremendously. And here is the second negative aspect – when you stop your ads, traffic fades away.
If you are a newbie to using paid ads, you should start with standard Google and Facebook ads.
9. Promote Your Content on Social Channels and Different Communities
Content without promotion doesn't work as it is supposed to do. You won't generate as much traffic as promotion would allow you to. With that in mind, you must promote your content across social channels and communities where your target audience hangs out.
Facebook, Reddit, different forums and communities would be a perfect place where you can promote your content. For example, you can find lists of suggested niche-related communities on Google: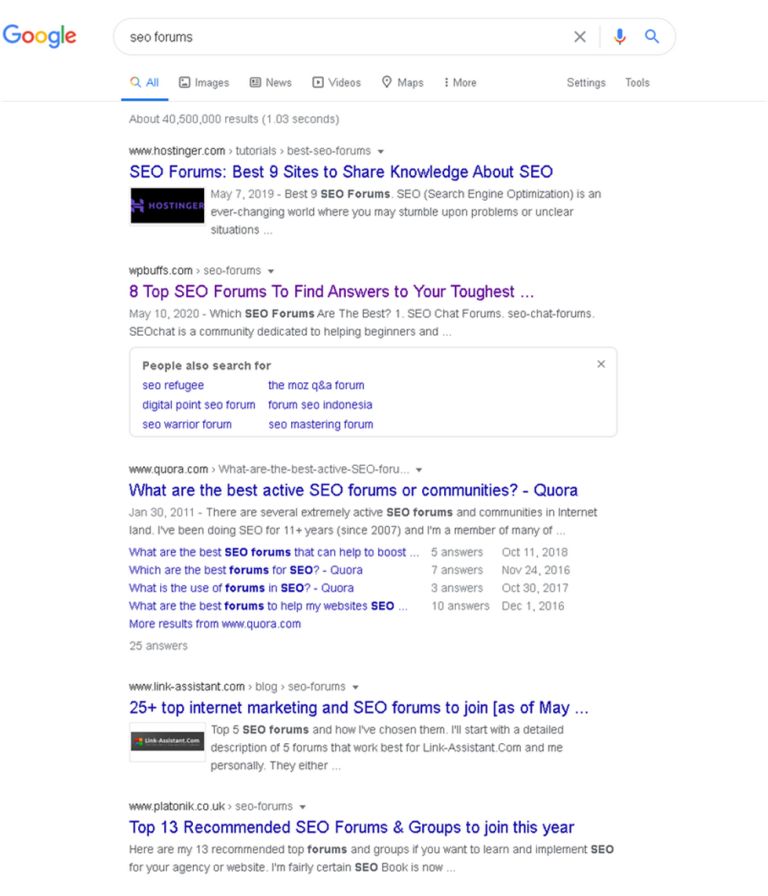 Join these communities or groups and participate in different threads. Show your activity, share your knowledge, and persist in your opinion by introducing your content in the way of evidence.
10. Build Links
You must build links regularly. They are important for your off-page SEO efforts. Moreover, backlinks help your website ranking on search engines.
Link building techniques have different approaches – shady link building (link exchange, links from irrelevant websites) and more legal one like guest blogging.
Guest blogging is totally the best way to build links safely. You write a unique piece of content on some niche-related blog and get a backlink in return.
To find blogs that belong to your niche and accept guest contributors, you should use Google. Just type this search operator [topic] "write for us" and get a list of blogs: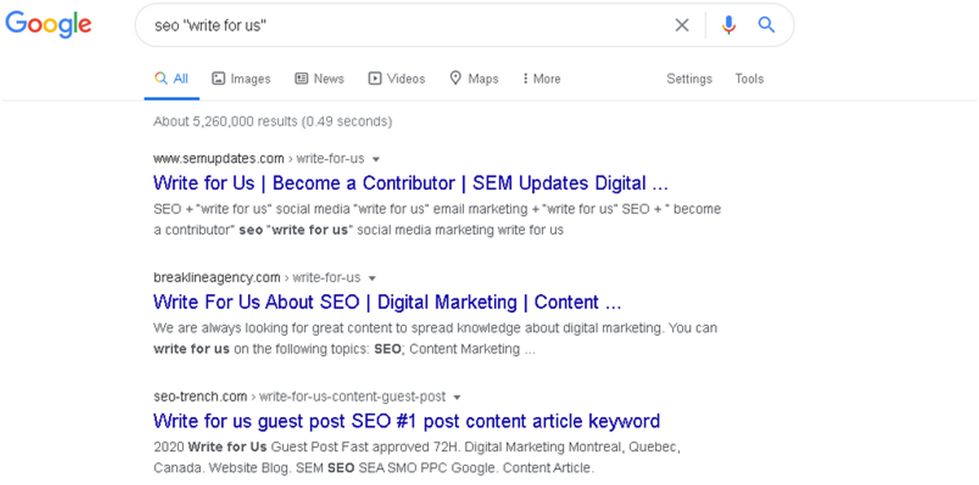 Conclusion
Everyone can increase website traffic. It is not something unachievable. You can do it as well. But it requires your time, pation, and some right actions.
Now you know ten actionable methods on how to speed up this process.
Use them wisely and your website will get an insane boost of traffic!
Sergey Aliokhin is a community outreach manager at Visme. When not at work, he likes to spend his time with family, read books on science-fiction, practice playing the bass, and visit the gym.