This is the major question which comes to the business owner's mind before starting any business which is better, SEO or PPC, for their brand in the long run of business. SEO is search engine optimization and PPC is pay per click. These tools are used of getting traffic on the website, however both organic search and paid tools are good. But, SEO is free and PPC is paid.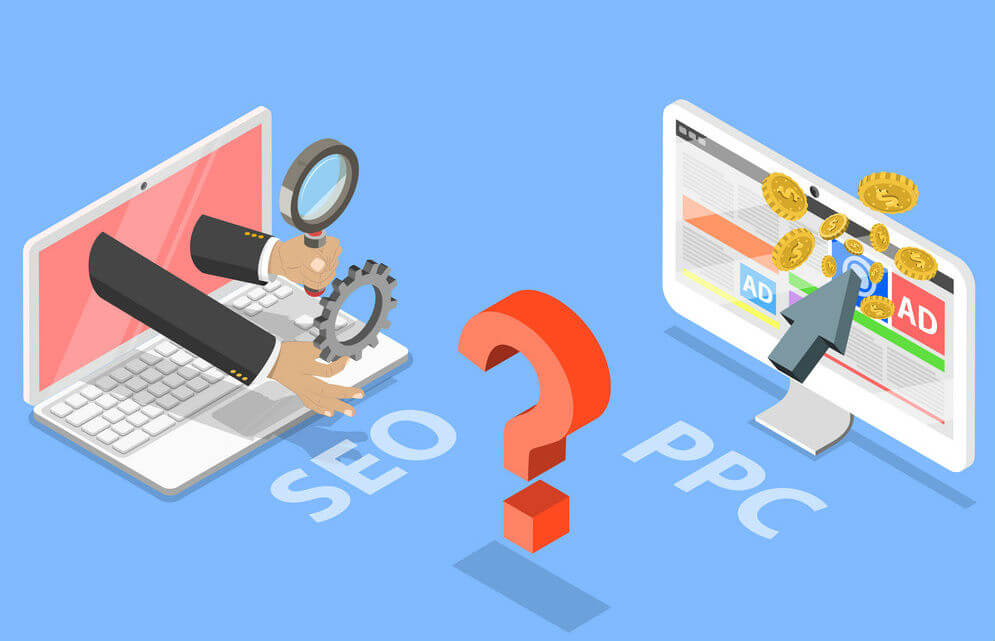 There are two key differences when considering SEO or PPC strategies. The first thing is that traffic from SEO is free whereas traffic generated from PPC has a cost for each click. The second thing is that paid ads appear at the top of the page, above the organic listings influenced by SEO.
Are you planning to decide between SEO vs PPC? Both tools are useful of getting traffic. But, to select the perfect one is your choice. In this blog, we will compare the SEO and PPC as a marketing strategy and mark the pros and cons.
Let's take a look at the SEO vs PPC comparison!
1) Cost per click: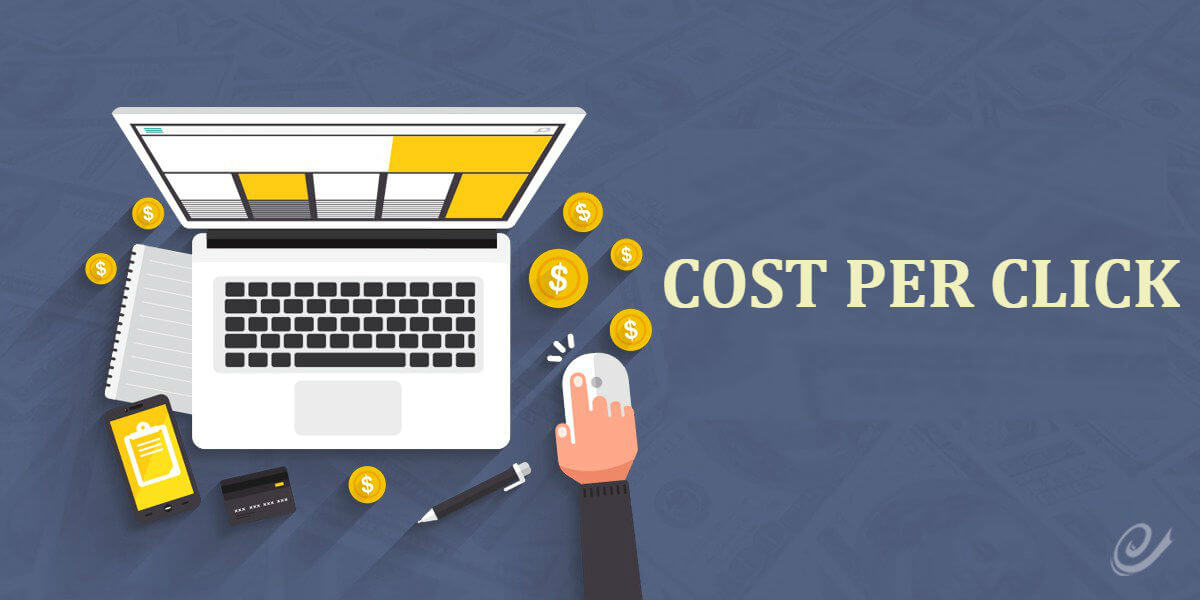 SEO:
By using Search engine optimization, you can build traffic for free. To get more traffic and to get your site displayed on these pages more often, you need to follow SEO tips. You need to keep patience as it may take time to reach the top of the natural result but surely you will get free targeted traffic.
PPC:
Whereas, you need to pay to generate the traffic using the PPC programs that are provided by Google AdWords, Yahoo search marketing and others. These search programs enable you to display ads on the top of the page. According to choosing a competitive keyword, you pay a fee whenever a visitors clicks through from your ad to your website.
Now, it is your choice which you want to choose, if you want more traffic quickly for your website then PPC might be better for you. But, if you have time and your budget is less then it makes sense to invest time in chasing high search rankings through SEO.
2) Traffic prospective: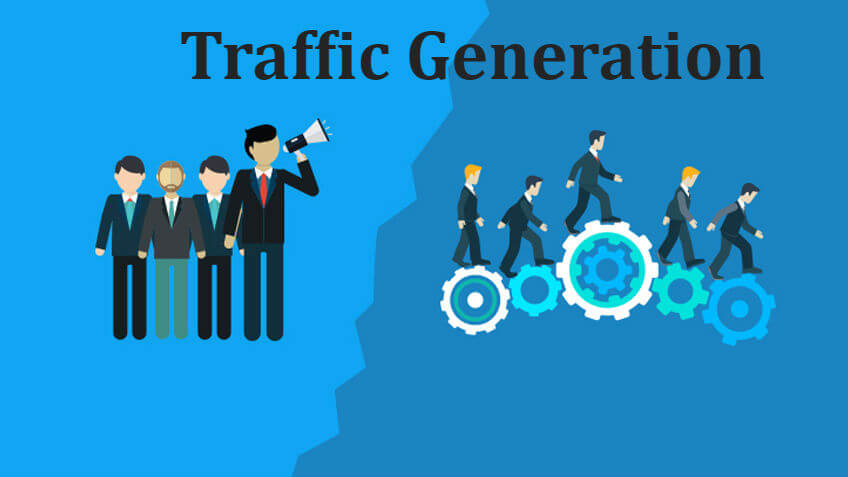 SEO:
It is more than PPC traffic so if you maintain the rank of your websites for the keywords, you will get more traffic than paying for those keywords. If your website is one of the top 5 positions then you can get a continuous flow of traffic without paying any amount. In this situation, SEO is better.
PPC:
Sometimes, it is very difficult to get the first positions for a keyword then paying for traffic is the only option. If you are on the second or third-page positions then it would be tough for you to get the traffic, you may get little traffic or may be no traffic means zero traffic. To get more traffic on your ads, you need to pay more.
3) Conversion :
 SEO:
If you use SEO then there might be less possibility to convert visitors into customers. You may get more traffic but conversion is really difficult by using organic search. To get website rank high, you may opt for the best SEO Service Provider.
PPC:
Alternatively, If your ads are highly targeted and optimized then a visitors from PPC is more likely to convert than a visitor coming from organic search. If your PPC ads campaign is relevant or successful then surely you will get clicks from those users who are really interested in your products.
4) Ease of use:
SEO:
It is not easy to process to use. It takes a lot of time and effort to rank a website. For using SEO, you need to use proper keywords to boost your business.
PPC:
On the other hand, to get some good result with PPC, you may hire a PPC expert or can join a course. If you go through without having any knowledge then there might be a possibility to lose some amount of money.
Essential things to know for SEO vs PPC Statistics!
Position in search results
 SEO:
 If you use SEO to boost your business then the quality score is based on three factors; namely visitors, relevant search, and landing page. For getting more revenue on your business, you must use the best SEO service. So, people will be more attracted towards your website.
PPC:
With PPC campaigns, whenever any visitor uses the specific keyword, your ads will be displayed. Based on the paid amount or quality of choosing a competitive keyword, your ads can be the first search seen by a user.
Reach your target audience
SEO:
If you use SEO then there is no chance to lose your audience. Whenever a customer visits your website, you will get traffic on your site and they will always find the relevant product. Without paying money, your customers will remain constant with you. For this, you require offering good services to them constantly.
PPC:
But, with PPC, you can customize the audience for your ads. They are targeted by keywords, location, language, device, time or day of the week, previous website visits and interests. But, when traffic will stop, you may lose audience.
Conclusion:
To conclude, both SEO and PPC are the part of social marketing and you can use both as a part of an Internet marketing campaign.
Through PPC, you can get the faster result. According to the result, you can run a successful campaign and can check easily which keyword is better.
If you have a high converting product then you may use PPC but having a low budget, SEO is better to get more traffic. If you want to earn more traffic on your website with organic search, then it is goof to avail professional SEO services. It will help make people aware of your product.
With SEO, you may work everlasting, though it may take time to produce a result. But with PPC, when you stop paying then your traffic will also stop.
David Meyer is a senior business analyst at CSSChopper who holds a perfect knowledge of so many e-commerce technologies. He has used SEO and PPC strategies to enhance his business and to get more traffic on website. He is also passionate about writing informational blogs based on his field of expertise. All his write-ups are innovative and ingenious.