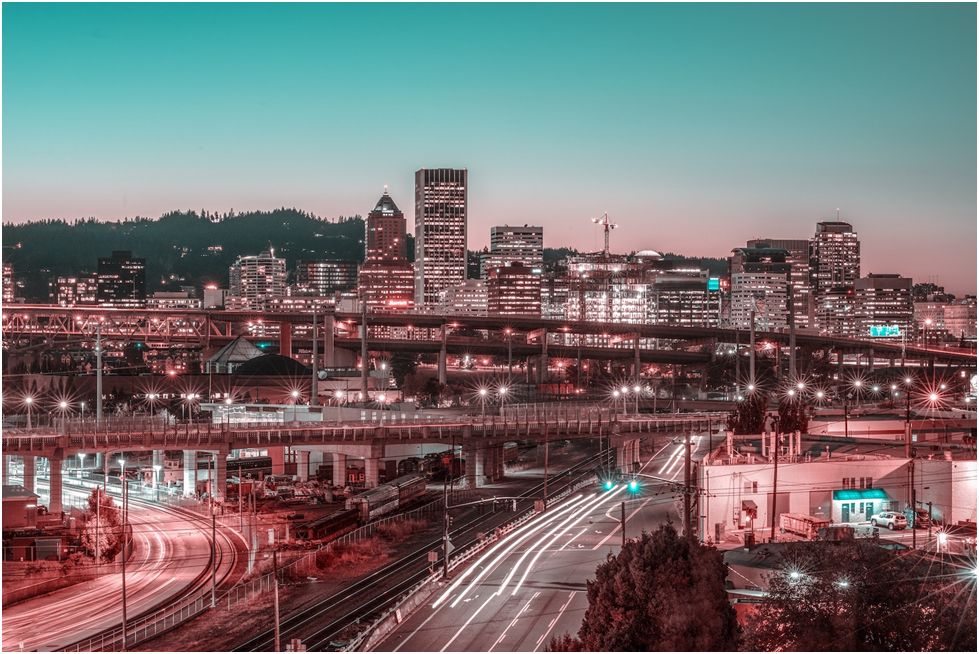 Of course, most everyone has heard of Silicon Valley, that area in and around San Jose and Palo Alto in Northern California that has spawned 21st century tech wonders like Google and Facebook. Further north, however, a new name is growing in the high-tech and startup world, that is Portland, Oregon – aka Silicon Forest. Portland boasts a diverse and deep pool of talent, a vibrant professional networking atmosphere and mentorship possibilities fueled by entrepreneur success stories like Elemental Technologies (sold to Amazon in 2015 for $296 million). The draw of this entrepreneurial and tech mecca has been noted by the likes of Inc. Magazine as one of the hot new start up scenes.
Business analysts have noted that the tech industry in Portland has performed strongly in 2019 and is poised for record growth in 2020. Smart initiatives by the city government of Portland as well as the state of Oregon are facilitating this activity. In addition to this, due to the rapidly rising cost of living in Silicon Valley, an exodus is underway as business leaders of established companies as well as savvy startup entrepreneurs make their way to cities like Portland. Portland State University has responded to this flow of "brain talent" by creating new high-tech learning programs, certifications and education/business co-op initiatives.
Inc. had designated Portland as one of the top ten best cities in which to start a new business. The criteria Inc. looked at included rate of entrepreneurship, new job creation, population growth and wage growth. For the startup entrepreneur, the presence of incubator facilities helps them get a powerful launch. WeWork has announced plans to build an incubator facility in Portland designed to accommodate 25 companies and to provide connections to other incubators/accelerators around the globe.
Of course, accessible funding is also a factor for the Portland startup scene. According to the PricewaterhouseCoopers (PwC) MoneyTree Report for 2018, investment in startups in Oregon hit its highest point in almost twenty years. It was reported that entrepreneurs raked in more than $600 million, double the figure from the previous year. Such funding has fueled the growth of software companies in the Silicon Forest. Jama Software led the way in 2018, raising $200 million.
The city of Portland itself is all about high-tech. The decision makers in City Hall are determined to make Portland a hallmark "smart city" by incorporating high-tech into its infrastructure. Portland is now home to the Transportation Technology Research group and the city has infused technology driven ides into planning at the Bureau of Transportation. Portland also acted as a pilot for the concept of shared electric scooters, an idea that is raising interest from other city planners across the country.
As a migration of people flows into Portland following this tech wave, an obvious question arises: how does a person get himself or herself easily and efficiently moved into the Silicon Forest? Fortunately, Suddath Portland local moving company is one company that has anticipated this market need and stands ready to provide world-class moving services.