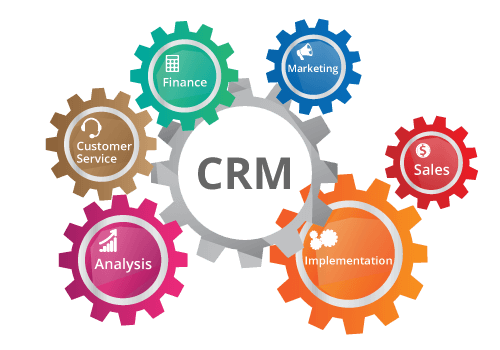 Today, many companies have begun to take social media information seriously to know more about customer behavior and interests. Basically, analysis of social data involves identifying selected keywords in posts and comments on social networks such as Facebook, Twitter, and LinkedIn. This helps to promote the company's ability to detect potential customers. With the help of this analysis, businesses can streamline their marketing campaigns and gain feedback on their products and services. This approach is called as Social CRM; it helps create mutual value and transparent business environment.
Integration of social media with CRM enables organizations to optimize the power of social interactions to get better customer insight. Such insight can be obtained in the form of crucial clues such as an issue, questions, and comments about the organization's products and services, among others. They could also be about the competitors' products and services that can help you guide your business process to take necessary action.
Generally, social CRM functions on top of the traditional CRM, allowing a business to connect customer conversations and relationships from social media sites to the CRM process. This finds revenue sources and improves revenue, driving customer loyalty and recognizing new business opportunities. Social CRM helps businesses to establish customer engagements and promote their brand presence among customers. This method not only increases sales and successful marketing actions but also brings in more customer engagement with the company.
Organizations should set up business pages on social media sites such as Facebook, Twitter, and LinkedIn. They should also proactively engage with customers by keeping the reply feature enabled. The companies should reply directly to comments left on social network page content, start conversations with individual customers, and keep relevant conversations connected. Pulling necessary conversation in CRM by recognizing the related content through actionable tagging and feeds by using various response analysis algorithms helps keep track of interactions. This can be achieved by integrating CRM and the appropriate tools.
Moreover, in Customer Relationship Management (CRM), it is suggested that businesses should track and manage customer conversations, as well as their responses. This would provide an organization, a detailed view of customers across various channels, and enables the customer service team to offer better engagement. It is also an input to the marketing team to design significant marketing campaigns. Also, this data is used for legal purposes.
As part of the social promotions, businesses are recommended to connect and influence customers by running incorporated campaigns across social networking sites such as Facebook, Twitter, and LinkedIn. Streamlining your publishing strategy with analytics that helps you understand what's working and what's not working will enable you to generate a buzz in the market. Robust built-in analytics tools integrated with your CRM software will enable you to explore, design, and develop combined and cohesive social media strategies, programs, and promotions with nominal efforts.
Social conversation boosts you to communicate with your team, department, or the entire company, without leaving your workspace. You can send social messages to internal conversations for teams to discuss and share. Employee groups can then discuss response approaches, converse accepted messaging, and encourage others to show across their own social profiles by responding, re-tweeting, or posting to other social media sites. Social CRM can transform your business intranet into a robust social communication hub. Internal conversations enable you to add anyone to your conversation free to discuss social messages and receive approved messaging.
Gauging social media data is a little complicated because recognizing leads generated through social media networks is tricky to separate due to factors such as SEO, PPC, or media buying. A 'click' generated may have been affected by something that was done on the social media. However, specific social analytics tools integrated with CRM software provide social media usage effectiveness using various criteria. CRM systems with integrated social tools auto-calculates the return on marketing investment of all your social media campaigns using various matrices such as the number of posts, audience growth, and the number of conversions.
Social CRM engages customers in a mutual conversation and provides equally beneficial value in a trusted and transparent business environment. Measurable social insights drive real business results by providing focused an extraordinary customer experience.
Emma James is a freelance content writer at SutiCRM, who frequently blogs on Business, Marketing, Sales, ERP and SaaS trends.