In order to have fresh marketing videos, you should look for new channels to deliver your content to your audience. When you go over your video promotion checklist for your campaign, you have to expand your horizons in new and creative ways.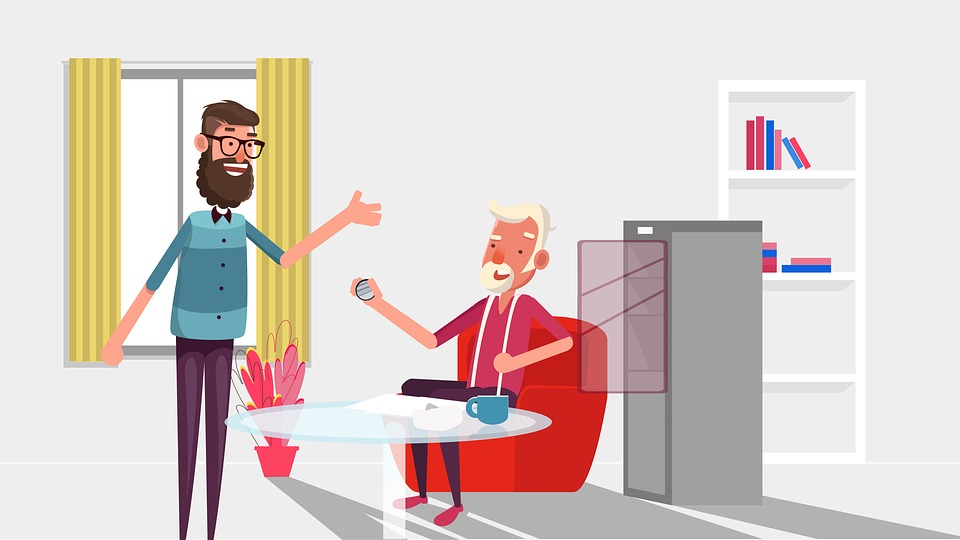 We at Inovit  selected some excellent channels that are far beyond your traditional platforms, allowing your video to reach new heights.
In-App Promotion
It's believed that mobile video views, in the U.S., are expected to hit an astounding 179 million in 2020, according to Statista. Video advertising has many ways to reach audiences on mobile. In-App mobile ad distribution will let you connect with audiences within the apps you love to use. Like other program exchanges such as YouTube or paid social adverting, video marketers can customize their audience within the In-App network to guarantee they are contacting the right audiences at the perfect time.
Interactive Streaming Videos
Thee is a growing number of video streaming services including Hulu, Disney+, Amazon Prime, and Netflix. These platforms are changing how viewers absorb video content. Unlike traditional broadcasts or cable networks, marketers can create new experiences by creating streaming ads interactively. Businesses can give viewers a choice for what type of ads they want to see or just click on the various options to learn more about a product or service right on their television screen. This is giving marketers the opportunity to bring in new calls-to-action to their brand through new channels.
Reach Out Using The Gaming Market
Similar to streaming services, advertising through gaming consoles and other video games can be a very powerful avenue to reach out to new audiences, especially with Millennials and Gen Z buyers. According to statistics, 2.6 billion people play video games around the world with U.S. gamers playing well over 50 million hours in video games each day. Marketers can tap into the gaming market in different ways including in-game advertising, in-console advertising, or using partnerships with popular streaming services such as Twitch.
Header Backgrounds For Your Site
When you place videos on your site, there are so many benefits to elevate your content or improve your SEO. An animated video header can bring visitors to your site from the time they are on your landing page. You might even decide to add a video on your homepage.
For Product Reviews
There are many third-party customer review sites that are independent resources for customers who will find out about a product or service and get real-time advice from other customers. These sites are perfect for featuring your product explainer video or to host customer testimonial videos. As for tech companies, software review sites like Capterra will give you various options for building up your business profile page, allowing you to share information and unique calls-to-action.
Employers Review Sites
If you don't know, there are employer review sites that potential employees are visiting to find out about a particular employer. Hosting your explainer video or company culture can help engage talented potential employees early on. Future employees can find out what it's like to work for a particular business.
Direct Mailing
Direct mailing is making a new comeback when it comes to video promotions. Direct video mailers or brochures give marketers a way to connect to the digital and physical with interactive experiences along with traditional content marketing.
The Digital Billboard
Let's face it, billboards have been around for a very long time but the newfound growth in digital billboards ads giving businesses a great way to innovate on this medium. Innovation in location-based data while analytics allows businesses to understand where and how to promote out-of-home, for greater precision when reaching out to their targeted audiences using offline media.
On-The-Go Advertising
Also, billboards are going mobile. Buses and taxis are offering unique options for displaying videos that will allow you to attract your audience in strategic locations.
Video Trade Shows
There are so many ways to allow videos to stand out on the floor of a trade show. Forget the traditional and turn your booth into a video backdrop. You can use embedded screens, touchscreens, or dynamic back-lighting to show off your product. Video walls will place your content upfront and center. You can manipulate various screens to create some new impressions.
Your Storefront
If your business has a physical address, digitizing your storefront is a great way to advertise your promotions and showcase your products. Consider placing videos inside or outside your store or use a video kiosk where customers can learn more about your products and have access to exclusive offers.
There are so many avenues to use video for your next campaign. Look into new and unique approaches to create your business video. The world of advertising and promoting is constantly changing with advent of technology and the incredible growth in new channels, platforms, and opportunities for marketers to get their brand and product line out to potential customers.
Chris Mcdonald has been the lead news writer at complete connection. His passion for helping people in all aspects of online marketing flows through in the expert industry coverage he provides. Chris is also an author of tech blog Area19delegate. He likes spending his time with family, studying martial arts and plucking fat bass guitar strings.