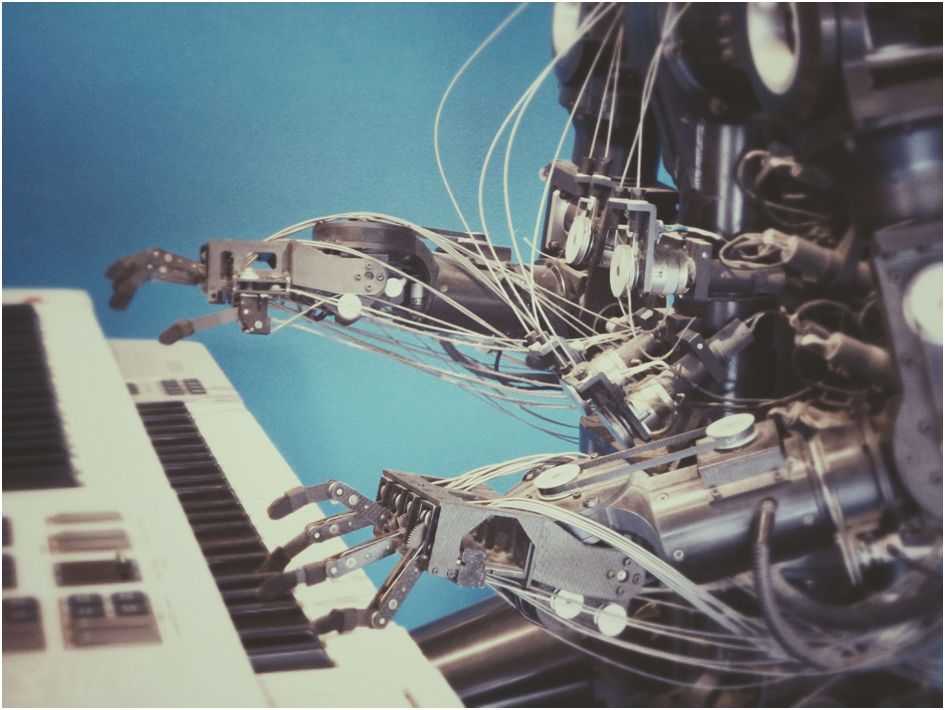 Image Unsplash
Startup culture has long led to incredible innovations in a number of different fields. They've changed the way we look at and experience travel, time management, eCommerce, fitness and endless other forms of both work and pleasure. While not perfect or without criticism, the development of these startups and their AI technologies have allowed for continuous innovations through methodology not previously thought possible.
So where next? How do startups continue to innovate in a technologically dominated world and still make themselves stand out within crowded markets? AI is one of the most fascinating and fertile forms of technology to be explored by creative startups, helping to improve our everyday lives and streamline everything from production to entertainment. Here are some great startups who are using AI in interesting ways and getting noticed for it.
Where is AI in our regular lives already?
For the uninitiated, it can feel like AI is still somewhat in its infancy. However, there are a number of ways AI is already present in our everyday lives. Before we dive into the startups who are really innovating in the field, let's take a look at where we sit in the present day to provide extra context to their achievements.
Take a look at your phone. There's a good chance you unlocked it just by looking at it. That's a great example of fantastic AI technology in action. Facial recognition is just one example of modern AI integrated into our smartphones that we take for granted every day, including voice recognition and shopping, music and post recommendations based on algorithms.
Most things we enjoy and use technology-wise on a day-to-day basis are somewhat powered by AI. From personalized social media feeds to Netflix recommendations when you load up the platform, AI has a significant hold over what we consume and when. This isn't necessarily a bad thing, but something we should all be conscious of when using these platforms.
Breezeful
The coronavirus pandemic has really shed a light on which industries were and weren't prepared to transition fully online.
One of the most surprising industries to find moderate success and keeping things moving at a steady pace is that of real estate. Things may not be running at 100% normality, but most real estate companies can found a way to work from home. The advent of virtual viewings has also allowed the housing market to stay somewhat steady, even if people can't physically view or move into properties.
This is where Breezeful mortgage brokers come in. This tech startup is using AI technology to help buyers find the best mortgage available in their area. Their machine learning technology scours the area for a mortgage broker with a deal that suits them before Breezful negotiates with lenders on the buyer's behalf. The process is simple, even for first-time buyers unsure of how to typically find a mortgage.
This startup is gaining significant traction for its intelligently simple use of machine learning that fills a complex gap most people will have to go through in their lives. This is exactly what AI should do, take away the most arduous and painful tasks, presenting us instantly with the best option.
Andrson
Few industries have been changed so fundamentally by the advent of new technologies as the music industry. As the turn of the century came around, music suddenly became available for free online, leading to an almost overnight change in revenue streams and a slow progression towards streaming culture as it tried to find new ways to monetize artists and their creations.
The success of MySpace, Bandcamp and YouTube have also completely changed how artists are discovered. And yet, there is still a lot of luck in whether or not you'll actually get picked up through these platforms.
Music discovery app Andrson wants to take that one step further with the power of AI, making music accessible in a different sense. This inventive app is a new music discovery platform that allows users to search by audio to give industry professionals instant access to just the unsigned artist they're looking for
This gives record label execs and talent scouts of all sizes the opportunity to find artists with simple keywords and phrases. Want to find a jazz-fusion band specificly within your city? This is the app for you. It bridges the gap that traditional streaming platforms can't as easily fill.
Where the music industry fails to create a clear pipeline that connects emerging artists to people in the industry looking for that sound, Andrson makes conversations and meetings more accessible. Created by a pair of former musicians turned managers in Dublin, Andrson is an innovative business that understands the frustration faced by both sides of the equation.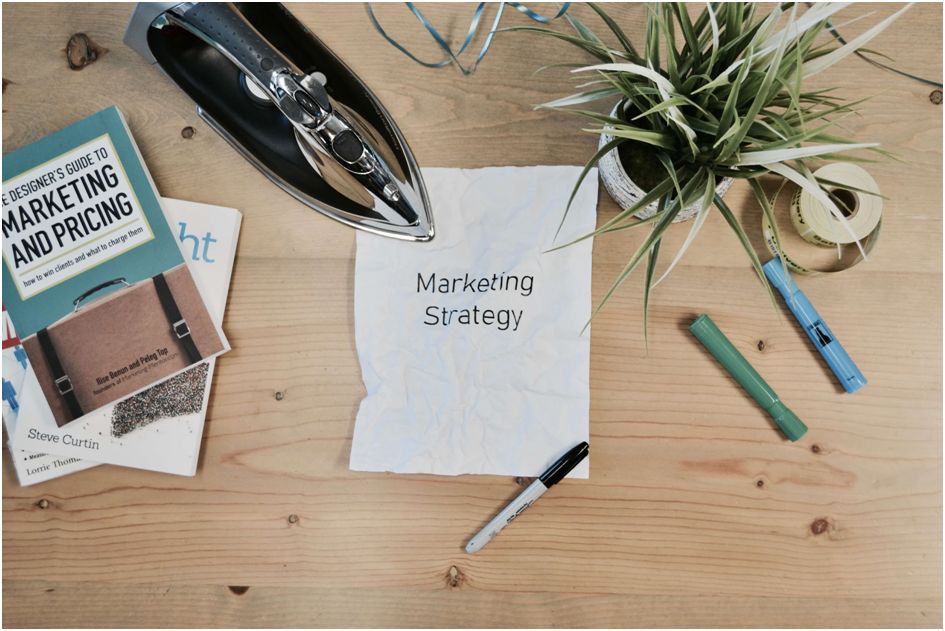 Image Unsplash
Persado
Making sure you're choosing and using the right words is essential in marketing, at least, that's what content AI platform Persado thinks.
Working in digital marketing can be difficult. Specifically, creating solid messaging that excites and entices people to the point they want to spend money is nowhere near a simple as it seems. Despite being around for a while now, email marketing and social media are still vital marketing channels for businesses of all sizes. If you're a business that's struggling with this creative aspect of advertising, you might want to leave your next killer email headline to Persado.
The work of this innovative startup uses AI and data science to automatically generate marketing language for your content that works specifically within the guidelines of your brand and the preferences of your audience. The algorithm learns what your company is hoping to convey and suggests the best avenue to take, and it's working.
Huge businesses are now signing on to use Persado's services, recognizing the importance of sending emails with persuasive copy of a high standard to their customers. Learning from your past content successes is important, Persado just automates the process.
Vacasa
AI is looking to fundamentally change the way the travel industry works. Vacasa is at the head of that.
The idea of booking accommodation for a vacation online is far from novel at this point, but Vacasa has created a huge amount of buzz, and investment, around the concept of automating much more of the holiday experience using machine learning technology.
Their AI-driven tools aim to improve the customer experience from providing them with the best and most competitive pricing to scheduling post-stay cleans ready for the next visitor. It aims to streamline how these properties are managed for efficient turnover and the best customer experience. Look at Vacasa properties as an endless stream of happy travelers coming into as advertised properties. No more vacation disappointments.
Vacasa has recently raised $319m in funding for their startup and currently own more than 14,000 vacation homes around the world.
This is interesting in a way that's different from industry mainstays such as Airbnb, because it looks to make sure poor customer experience doesn't seep through the cracks, either through lesser venues or poor preparation of the property.
Image Unsplash
WINT
How big of an issue is commercial water waste? Much bigger than you'd imagine.
WINT water intelligence is committed to reducing what they say is 25% wasted water in commercial properties. This is said to be down to undiscovered leaks. Now, a business that focused on filling holes in water supplies doesn't sound too exciting, but their use of AI technology within it is truly inspiring.
WINT has created a machine learning-based tool that can spot potential leaks in buildings based on water usage anomalies. This information is then fed back to managers of commercial facilities and construction sites, telling them there is a problem and where it might be occurring before it becomes a bigger issue and the pipes burst.
So far WINT has been able to help companies make large strides towards reducing their water wastage, saving them significant revenue on a yearly basis. If built upon, their AI technology could lead to further streamlining of commercial buildings for more efficient use of resources.
Brisk
Some of the most successful and innovative startups are the ones that put their talents and inventions towards helping other businesses thrive. This is exactly what UK based startup Brisk does.
Brisk has developed software which utilizes AI with the purpose of providing risk analysis to businesses of all shapes and sizes. What do all businesses have it common regardless of their shape, size or purpose? They're all at risk of something going terribly wrong at some point. This is why Brisk's use of AI is so universal.
Harnessing the power of machine learning, Brisk has developed a Company Checker that provides businesses with their credit score, financial history and other metrics in addition to the likelihood of them being on the receiving end of both insolvency and cyber attacks. This insight allows businesses to proactively monitor and anticipate this kind of risk, meaning they can more effectively protect themselves, and the sensitive information of their clients, in the event of an attack or leak.
Primarily working with SMEs, Brisk's intelligent use of AI is based on emerging technology and the abundance of available data around, trying to ensure these businesses are not at a disadvantage compared to larger competitors who can afford better protection.
For businesses to truly take advantage of AI for their gains, they need to make sure this technology is giving them advantages over more profitable competitors.
Interactions
Good customer service can be difficult to get right. Even the best team is prone to errors due to the stress and demand of the job. Rather than hiring or firing forevermore in the hope of finding the perfect staff, businesses can simply turn to Interactions.
Interactions offer a number of brilliant AI services, including one of the most advanced conversational AI technology in the world. One of their most interesting aspects though is their Self Service Ordering System?
Ever got the wrong order at the drive-through and wondered how that could happen. Interaction's AI creation takes the human error out of the equation, using its Guest Experience Platform to provide customers with a flawless experience. The AI takes the order in person or by phone and unflinchingly processes it, even the most complex ones. No more cutting your order short out of fear of something not getting included, or disappointed drives away from the restaurant.
Where could AI take us next?
Having taken a look at some of the best startups around now. What markets and innovations could we see AI technology reaching into by the end of the decade?
If you don't subscribe to the idea that AI will eventually render all humans essentially pointless (essentially, if you don't read too much sci-fi), you still need to consider AI's role within military technology and see a countries grasp of it as vital to controlling both land and the markets for the next decade.
Away from the bigger picture, there is a sense that many jobs will be rendered obsolete by AI advancements, meaning humans will need to re-think the way we as a society approach work. If a machine can do a job more efficiently than a human, how, where and if we work will need to be considered differently than before. There is also the concern around algorithms getting out of control, and the precedent that sets for how much influence an almost-sentient AI could have over us as a population. Are tech startups ready for the responsibility this would place on them?
As discussed though, these AI innovations could be the key to protecting important resources and preserving them for generations to come, such as how WINT is focused on reducing the wastage of commodities like water. Again though, is this power that should be in the hand of startups?
Of course, these are just a few examples of great startups pushing the technology of AI to its limits and innovating with new ways to bring it into our everyday lives. AI innovations will only become grander and find a way into every facet of our lives. Who knows where startups will be leading us with AI innovations within the next decade?