Spotify, the world's most loved audio streaming service, has recently embarked on a new path. It is on the verge of becoming a full-fledged video streaming service thanks to its decision to launch podcast services. With this change, you will not only be able to use Spotify for listening to your favorite podcasters but will also get to watch them in action. You will now be able to see how the host and guests react, which will make the overall experience of using Spotify even more exciting.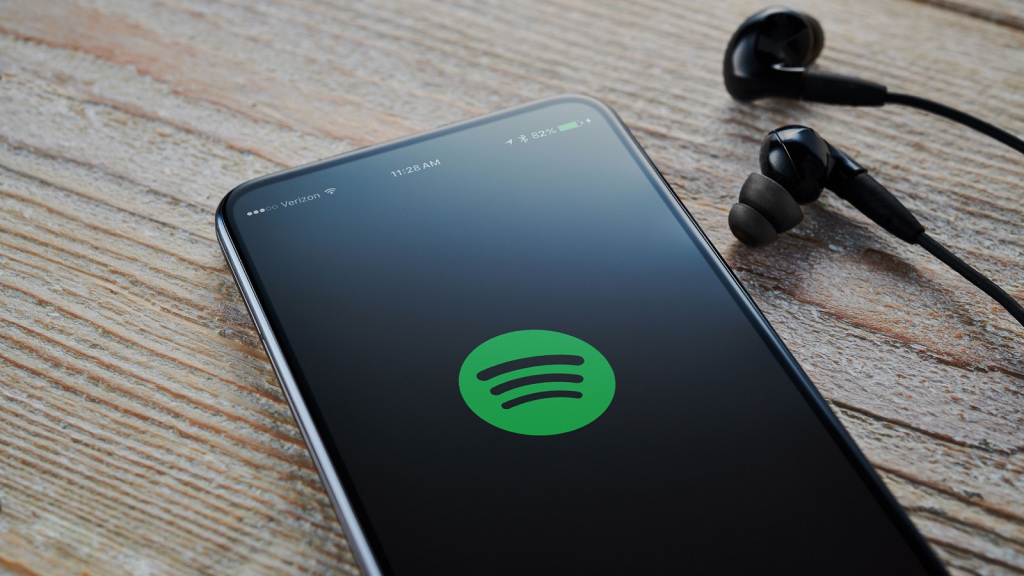 Things started to change for the streaming service earlier in 2020. It made several video programs available, including ESPN, BBC, MTV, Comedy Central, etc. However, Spotify's decision to enter the world of video podcasts could not surprise users who have always followed its journey. These people expected something like this to happen following the acquisition of Joe Rogan's JRE podcast by Spotify. They knew that Spotify would not refrain from launching top video podcasts sooner or later, considering Rogan's huge fan base.
Here, it must be noted that the deal between Rogan and Spotify was worth more than $100 million. This is a massive amount considering the situation the world is currently in due to the Covid-19 pandemic.
Apple and Spotify are the market leaders as far as their music streaming subscriber base is concerned. By deciding to podcast videos, Spotify will be able to expand its reach even further.
What the Users Have Got So Far?
Spotify started testing video podcasts on its app in May with YouTube sensations Zane Hijazi and Heath Hussar. The duo hosts the famous weekly podcasts Zane and Heath: Unfiltered. That was just the start, and now the streaming service is coming up with something new every other day.
According to Spotify, users will now be allowed to select the video versions of featured podcasts. Some of the best video podcasts you will have access to at the moment include The Rooster Teeth Podcast, H3 Podcast, Book of basketball 2.0, and so on.
However, things turned more exciting with the launch of Joe Rogan's podcast on September 1, 2020. Joe Rogan is known primarily for being the host of "The Joe Rogan Experience," one of the most widely watched free video podcasts. The entire program has been made available to Spotify subscribers barring a few episodes that featured controversial guests.
Spotify subscribers will miss watching Rogan's conversation with big names like Gavin McInnes, Owen Benjamin, Alex Jones, Stefan Molyneux, David Seaman, Sargon of Akkad, Milo Yiannopoulos, and Charles C. Johnson. The streaming service's catalog also doesn't include episodes in which Rogan chatted with disgraced standup comedian Chris D'Elia, Tommy Chong, and Joey Diaz.
The unavailability of so many major episodes has caused significant disappointment among the subscribers. That's because, when the streaming service announced the impending launch of the podcast, they didn't mention anything about removing certain episodes. Rogan, on the other hand, confirmed that he will make the complete JRE library available on the streamer.
Soon after the podcasts started streaming on Spotify, blogger Mikhaila Peterson took to social media and confirmed that the streaming service also didn't make her conversation with Rogan available for public watching. Here, it must be noted that Mikhaila is the daughter of Professor Jordan Peterson, the controversial public speaker. She seemed pretty annoyed as her tweet described this experience even more demeaning than getting demonetized by YouTube. 
In another tweet, the internet sensation described the event as "absolutely ridiculous." It stated that she fails to understand whether removing her episode was a mistake, an act of censorship, or Rogan's personal decision.
This event has forced people to wonder why the streaming service would pay a whopping sum of more than $100 million to stream the most controversial and widely watched podcasts by Rogan. Many are also saying that Spotify would attract more users if it fails to show even the videos that are readily available on other streaming platforms. These individuals would be happy to learn that Rogan's show will soon be available exclusively on Spotify. 
When asked about his deal with Spotify, Rogan said that he has only signed a licensing deal with the streaming service. Spotify will have nothing to do with how Rogan runs the show. The comedian will continue to do the show the way he wants to. There will be no change in the show's crew, and everything will happen exactly in the same way things have worked so far.
Joe Rogan is not the only big-name signing a contract with Spotify for making their video podcasts available to the subscribers on the platform. The other prominent names entering similar deals include Michelle Obama, the former First Lady, and Kim Kardashian West, the reality star. It's true that to date, none of these celebrities have spoken publicly about their plans of producing videos, there's no denying the fact that if they end up making videos, they will surely garner a significant amount of views.
Some Advantages Users and Creators Will Enjoy
Here are some of the most prominent benefits creators and subscribers will enjoy due to Spotify's decision of including videos:
On Spotify, videos will never work as replacements for audios. This means that users will be allowed to download podcasts and listen to them even when offline despite having the right to enjoy the additional content.

You will be allowed to listen to Spotify videos even when your smartphone is locked. This facility is offered only to the premium users on YouTube.

Video podcasters could offer video experience only by uploading their creations on YouTube or a website. With Spotify's decision of launching video podcasts, creators will get a centralized place to post their audios and videos.
How to Watch Video Podcasts on Spotify?
Whenever Spotify podcasts video, it will be available to you for free. Yes, the streamer has decided not to keep the video podcasts reserved just for its paid subscribers. For watching a video podcast on Spotify, you will have to find it and press the play button on your mobile app or desktop.
A great addition to Spotify's streaming experience is that you can set your mobile or premium computer monitors to sleep mode but keep listening to the audio. This means you can listen to the content of the videos like an audio podcast. What's more, the audio will keep playing even if you switch to a different app as the video podcast plays in the background. Of course, you will not try these features if you are watching tech video podcasts demonstrating various aspects of new software or video production podcasts. You shouldn't miss watching such videos as they involve descriptions and explanations that need to be viewed.
The option of enjoying background playback of Spotify videos when using other apps has allowed the streamer to score a few brownie points over YouTube. For your information, background playback is only available to Premium YouTube Subscribers, i.e., those who have a paid subscription.
Here, it must be noted that while Spotify video podcasts are getting rolled out worldwide, there are still some places where the service is not yet available. So, some users may still fail to gain access to Spotify videos. What's more, there are still several podcasters who are not uploading video versions of their content. This means this change will not have any impact on those audio-only brands at the moment.
How Things Will Change for Spotify Users?
It's been just a few days since the launch of video podcasts on Spotify, but the service has gained significant popularity. Users are showing as much love for the videos as they have shown for the audios over the years. To date, Spotify users have only listened to the creators. However, with clear visuals available to them, the users will be able to know the creators more closely. The creators, on the other hand, will connect more deeply with their viewers.
How will things change for marketers? If you are a marketer and still not using Spotify, it's high time you start advertising on the platform and make it one of your major marketing strategies.
Statistics obtained recently revealed that since the first quarter of 2019, the number of podcast audiences on Spotify has doubled. At the moment, the streamer has more than 250 million subscribers located in different parts of the globe. Spotify has also launched an ad technology called SAI or Streaming Ad Insertion, which allows marketers to forward targeted advertisements to its subscribers using real-time data.
What's even more exciting is that most of these subscribers have taken some action on ads they heard when listening to podcasts. Examples of actions taken by them include connecting with the advertised brand on various social media platforms and researching the advertised product/service online.
If you are wondering whether it would be a good idea to use Spotify for advertising your business, you should know that Spotify currently has more than 500,000 podcasts. These include podcasts on a wide range of subjects, and the number of subjects covered is only growing with every passing day. So, it's almost inevitable that you will find a few podcasts that are relevant to your business and target audience.
After making video podcasts available on the platform, Spotify may allow marketers to incorporate video ads into the podcasts. If that happens, businesses will find a brand-new marketing channel for showcasing video ads that are already doing good on Facebook, Instagram, and other similar platforms.
How will things change for content creators? Before the pandemic situation of 2020, most people preferred consuming podcasts when at the gym, traveling on trains and airplanes, when coming back from or going to work, and more. However, at present, most of us check podcasts sitting inside our home. The situation has changed not only for the users but also for the creators. They no more record their content, in the same manner, they used to do before Covid-19 entered our lives.
The creative process, however, has become more transparent. The majority of the creators are recording their content either in makeshift studios or at their homes. This change has somehow provided the audiences with a more improved experience. Spotify has enhanced this experience even further by launching video podcasts. It appears that there couldn't be a better time for Spotify to embrace the video culture.
According to Spotify, this change will allow select creators to upload videos and audios on the platform. In turn, this would allow them to connect to the users more meaningfully, intensify audience engagement, and expand viewership. The video versions will allow fans to take a look at the process of creation for every episode. There are high possibilities that viewers will find the hosts posting video versions of their podcasts more familiar than those who are not jumping on the bandwagon. 
Many users find it easier to concentrate when they are watching videos. That's because information put forward through videos usually resonates more with the human brain. Additionally, it is always better to reach your target audience in different ways, through audio and video. As a creator, you can expect to see your popularity grow even if you didn't achieve significant success by uploading audios. There are many orators, singers, and public speakers whose facial expressions significantly impact their audiences. You might be one of them, and uploading videos on Spotify can change your fate completely.
Final Words
These are just the initial days for Spotify video podcasts. So, it is difficult to predict whether the platform will achieve similar success as it has achieved as an audio streaming service. It is expected that with time the subjects covered by videos will become as wide-ranging as the audios. The availability of technology video podcasts, interesting interviews, and more will help the platform grow rapidly.
Sophia has been writing articles for the 2+ years on technical and non-technical content for various websites. Apart from writing, she loves to cook and spend free time with her family.