PowerApps is a Microsoft entity serving as a comprehensive application development solution for diverse businesses and organizations. It is perhaps the easiest way to supply your growing organization with the necessitated tech-savviness in today's world.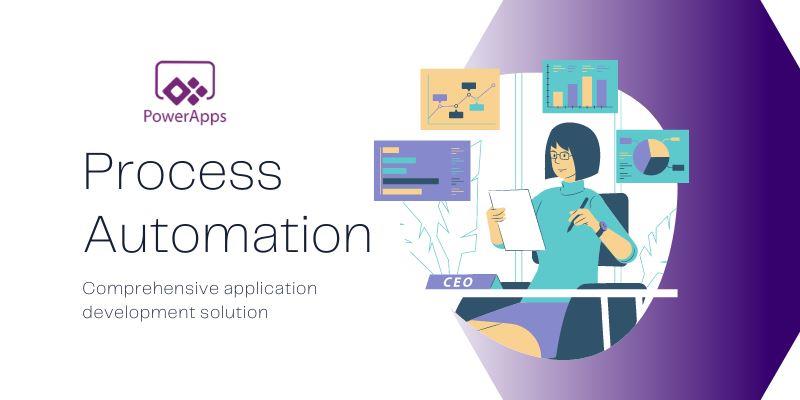 Here are the top ten reasons why PowerApps is the most efficient app development tool available:
1. Easy to Create and Mould
With Microsoft PowerApps, you equip your business with the latest, fastest technological solutions present out there. The interface of PowerApps consulting is specially curated and designed not for programmers but entrepreneurs. And hence, you can build a well-functioning app for your organization without any prior coding knowledge. Most of this interface merely involves dragging and dropping the items.
2. Easy Integration with Other Services
Over the years, Microsoft's attention to detail makes it apparent the astonishing amounts of time and efforts invested in the development of PowerApps. It comes laced with solutions to diverse business problems.
Its significance is further emphasized by the fact that one can seamlessly connect and integrate PowerApps with different services provided by Microsoft. Such applications involve Microsoft Office, OneDrive, SharePoint and the like. PowerApps can also be connected with various platforms that are not Microsoft's entity, like Salesforce
3. Speed
Applications built using PowerApps are so powerful in reaping logical and intelligent results. This quick cultivation of results along with the swiftness in operations pushes all the spheres of the business towards efficiency and effectiveness.
The overall productivity is automatically improved, leading to the implementation of a speedy result-oriented approach.
When an organization continues to achieve exceptional efficiency levels over extended durations, the resulting costs incurred by it sharply reduce.
4. Customization
Every business is different from one another, and so are the problems they encounter. And nobody would know your business as intricately as you do.
Hence, with Microsoft's PowerApps, it is you who decides what your business needs and how to put it to use. You develop applications and platforms that satiate the interests of your business, supplies it with the necessary support, and enhances its strengths over time. PowerApps is a superlative app building tool which helps you customize everything, as simple or complex, according to your requisites.
In the simplest of words, PowerApps grants you the command of taking your business to great heights.
5. Achieving Cost-Effectiveness
Bringing designers and developers on-board to build an application for your business is an extremely time-taking and costly affair. It can lead to various departments of your business to suffer due to this extended wait and resource crunch.
With PowerApps, however, the process becomes easier and demands way less investment. The functionalities it bestows to businesses is remarkable. According to a study conducted, as much as 70 percent of app development cost is saved through PowerApps.
This is how conversions occur faster. This app building strategy helps in productivity over time, with tasks getting completed within the expected time frame, all streamlining the efforts towards a steady growth trajectory and minimized costs.
6. Easily Accessible
One of the most striking features of Microsoft PowerApps is the functionality of viewing it on any device. Whatever you prepare through it, everything gets perfectly adapted to different types of devices. In other words, the applications and their interfaces will not be cluttered on smartphones. They shall look their finest across devices.
This accessibility bestows PowerApps its regard within the business circles.
7. Sharing
Microsoft PowerApps presents you with the potential to share your progress among your employees, co-workers and other contributing entities of the business. This way, the concerned people get updated simultaneously without causing any delays in the transfer of information. This, in turn, propels functioning's and improves results.
PowerApps serves as an excellent tool to treat your data and information in any way you choose.
8. Cloud Connectivity
Another stunning resource that PowerApps provides is its cloud connectivity. It implies that your data is well protected and secured. Studies confirm that apps developed through PowerApps tend to be more secure than created without it. The possibility of losing data and information due to any network or device inefficiency gets significantly reduced. Cloud connectivity also grants greater control and the flexibility of working practices.
You can choose Google Drive, DropBox, SQL and the like for your business, whichever seems the most feasible.
9. Supplements Decision Making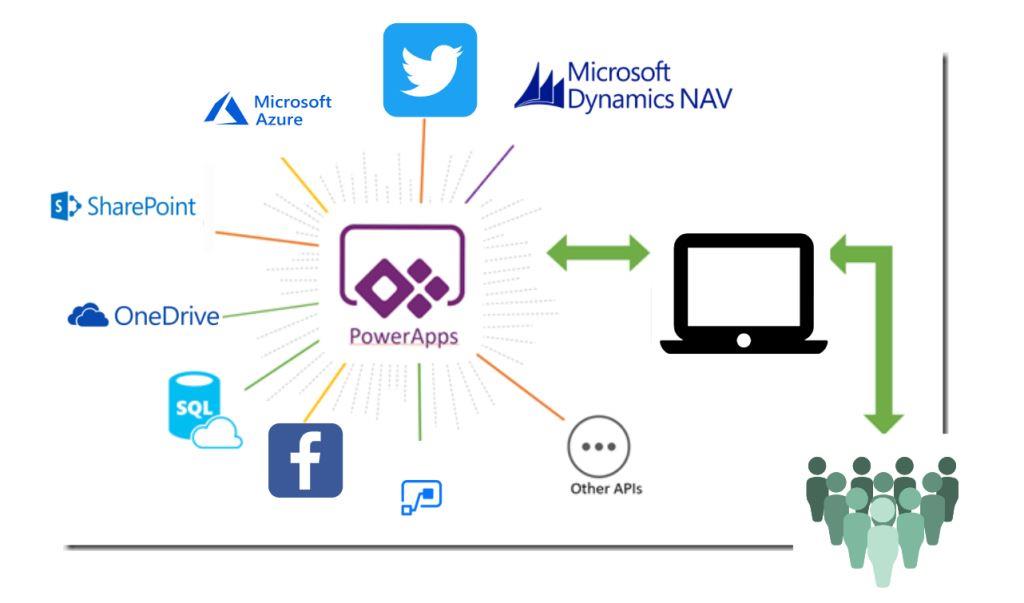 Applications built with PowerApps are extremely reliable and intelligent in their workings. It collects and collates the data faster and processes it all right away. You can also integrate PowerApps with Power BI for reports generation. The outputs generated from them are error-free, insight-laden and coherent. Hence, it can help you in mapping short-term and long-term trends seen in your business. With real-time data sets and analysis, you can then make more informed and rational decisions about the present and the future of your organization.
10. Streamlined Business Operations
With PowerApps, you are ultimately able to improve the quality of the way you operate and what you manage to create. It refines and hones your business processes, keeping the collective goals of the organization at the core of all endeavors.
Reports attest that with PowerApps, over time, employee satisfaction swells and unnecessary IT efforts lower. This encourages the overall business environment, indicating effective completion of tasks.
Chris Mcdonald has been the lead news writer at complete connection. His passion for helping people in all aspects of online marketing flows through in the expert industry coverage he provides. Chris is also an author of tech blog Area19delegate. He likes spending his time with family, studying martial arts and plucking fat bass guitar strings.