Magento 2 is a powerful eCommerce platform to witness desired results of enriching sales and increased set of business profit. It is one of the best marketing tools for an online retail business to thrive higher in the marketplace.
The best part is a plethora of Magento 2 extensions available to scale up the operations of an eCommerce website. Downloading Magento 2 alone will not give you desired results, unless and until you have a set of extensions to add an extra set of functionalities.
So, which Magento 2 extensions are best for the eCommerce business?
Well, there is no particular number to that. Still, we have enlisted the top 15 Magento 2 extensions in 2023 that must be added to your platform. Here, you will be looking at different extensions serving different purposes to enhance the operational efficiency of the Magento 2 website.
Most importantly, using Magento 2 extensions will help you increase product sales, reach a wide spectrum of customers, enhance brand value and grow the overall ROI as well.
Top-Rated Magento 2 Extensions for Increasing eCommerce Sales
Magento 2 Marketing Extensions
1. Affiliate
Affiliate extension for Magento 2 is one of the useful marketing extensions that helps to increase product sales and drive more revenue. This extension helps Magento 2 platform to experience more visits on the website and allows making more money. It further increases the brand awareness in a matter of short time and features the following:
Establish the different levels of affiliate programs
It creates multi-affiliate marketing programs
You can customize the Parameter and Hush
Can invite all the friends through social media platforms
Create and manage ad banners and link them effectively
Can withdraw the commissions
2. Reward Points
Loyalty programs are one of the lifelines of eCommerce businesses to retain customers by enhancing their shopping experience. Offering rewards on every single product purchase, referring the brand to friends on social media, etc., help customers to earn reward points that can be spent on the next purchase to avail special discount.
As for Magento 2, Reward Points by Megaplaza is a powerful extension that allows customers to earn unlimited rewards points. They can use such points during the final stage of the payment method and avail themselves of the discount.
Some of the best features of this extension by Megaplaza are:
Customize spending and customer earning rules
Enable to use points during the payment method
Earn points through every single shopping activity
Boost the traffic
Earn customer loyalty at a fast pace
3. Magento 2 SEO
Improve the ranking of your online retail platform making the best out of SEO extension for Magento 2. It has a proven success rate to increase website ranking by 32% and traffic by 198%. It further helps to rectify and reduces 100% duplicate content and ensures the uniqueness of your online platform.
Features of SEO for Magento 2 include:
Stop copied/duplicate content
Allow Hreflang tags
Add structured data automatically
Get SEO report
Use dynamic metadata templates
Smart page analysis
Improve HTML/XML features
Maintain multi-store and multi-lingual platforms
4. Newsletter Popup
Increase your eCommerce website subscribers by sending personalized newsletters to existing customers. Download Magento 2 Newsletter popup extension to create dynamic newsletters using the templates and increase web traffic, offer discounts, coupons, and favorable deals.
Easy to customize newsletter content
Newsletter pop-up
Reappear pop-ups after a specified time
Congratulation pop-up
Premade pop-up templates to add relevant content
5. Free Shipping Bar
A large percentage of eCommerce sales grow by offering a free shipping module to customers. On your Magento store, you can instill this functionality after getting Free Shipping Bar Magento 2 extension. By using this extension, you have the opportunity to increase customer's cart value, loyalty rate, and sales.
Some of the prominent features of this extension are:
Easy to customize & flexible designing
Display free shipping on any page
5 free pre-made templates available
Show message after auto-calculating the price of items in the cart
Insert a link on the bar
6. Omnisend
Omnisend extension for Magento 2 eCommerce platform is a communication tool for retailers. By using this extension, you can communicate with customers by sending text messages, email, Facebook messages, and more. Simply connect with your customers through their medium and send personalized messages related to the brand and products.
Automation workflow
Generate different reports
Advanced customer segmentation
Draft interactive email content
Checkout Extensions
7. One Step Checkout
As the name itself implies, one step checkout extension for Magento 2 integrates the feature of allowing customers to purchase with a single checkout process. To meet the demands of different online stores selling a varied range of products, this extension is a must-have. It ensures to reduce the cart abandoned rate by 66% and decrease the checkout time by 80% and further increase the conversion rate by 30%.
Compatible with all third-party integrations
Auto-detect the emails of the existing customers
Add a feature of gift wrapping of the product
Variety of layouts as per the customers' device's screen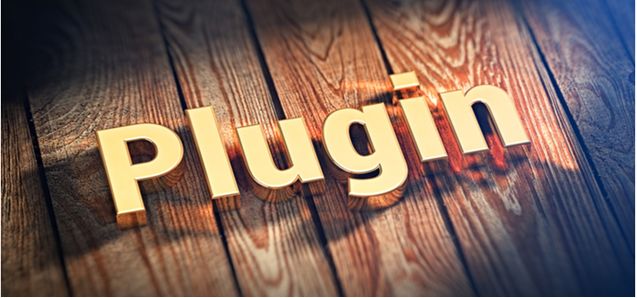 8. Fast Order
Improve the customers buying journey by offering a fast way to add bulk products to the cart. Use Fast Order extension for Magento 2 to let customers easily add products at one go instead of adding one-by-one to the cart. It also helps customers to search the product by SKU and name.
Easy to add bulk products in the cart
Customized design
3-click product purchase benefit
Enable the feature of multiple products
9. Bolt
Bold is another extension for Magento 2 that ensures a fast, frictionless, and secure checkout process. It speeds up the checkout of products, optimizes the shopping experience on mobile, and enables a single-click product purchase setup. Also, it helps to increase customer's loyalty and trust.
10. PayTrace Payment Gateway
Sometimes shoppers are too busy to go through several pages of the checkout process of an eCommerce website. They want to go straight to the last page of the payment to make the final purchase. To enable this functionality, download the PayTrace payment gateway extension of the Magento 2 platform.
Enable a final page checkout process
Save time & efforts of customers
Increase brand loyalty and improve sales
11. Delivery Time
Another one-step checkout extension for Magento 2 that you can refer to is the Delivery Time by Megaplaza.
Top features include:
Choose optional delivery time
Support the calendar
Provide information related to the shipping day
Auto-update delivery time
SEO Extensions
12. Amasty
For enriching SEO pin-points of the Magento store, you need SEO-related extensions. Amasty is one such tool that generates meta tags, ads-rich snippets, and redirects to increase the traffic of your platform. It is free to use Magento 2 extension for enhancing the search friendliness of the website.
Some of the best features of Amasty are like the following:
Prioritize SEO issues with one-click SEO analysis feature
Eliminate duplicate content by configuring unique URLs
Automatically generate XML sitemaps
Add rich snippets
13. AdScale
If starting paid ad campaigns on Google, Facebook, and Instagram is on the cards, then get AdScale Magento 2 extension. It helps to automate PPC management and get the most out of your budget. The additional feature of cross-channel reporting showcases how your budget is spent and is there any scope for improvement.
Magento Extensions for Shipping & Logistics
14. Shipping Suite
Shipping Suite is one of the best Magento 2 extensions for deciding the product shipping rates accordingly. The easy-to-access dashboard of the extension allows you to create and set rates with any rule you like.
It has the following few features:
Create rates based on products, location, and cart
Create special rates for customer groups, store views, shipping zones, time period, and more
Create custom shipping carriers
Handles alphanumeric postal/zip codes to generate the shipping cost.
15. Shipping Table Rates
Shipping Table Rates is a useful Magento 2 extension offered by Amasty. It creates different tables to showcase varied shipping rates on the basis of destination, the weight of the products, order subtotal, and the type of item.
Display the estimated delivery rate and date to customers
Set shipping rates as per your own accord and rules
Enter postal codes to identify the specific shipping rates in a hassle-free manner
Magento 2 store is not confined to the above 15 top-rated extensions only. With time and updates, the preferences changes and you tend to find more powerful extensions to increase your eCommerce sales in the long run.
Wrapping Up
Magento 2 extensions help to enhance the sales patterns and add value to the eCommerce website. Bring a value-added shopping experience to customers by adding the listed extensions. Most of them are free to download and offer desired functionalities to stay ahead of the competition.
A digital marketing and writing expert, Amaira likes to read and write passionately about the latest technologies. Having a special hold on writing everything about Magento store and enhancing the eCommerce business, he is on a run to share useful articles with you.