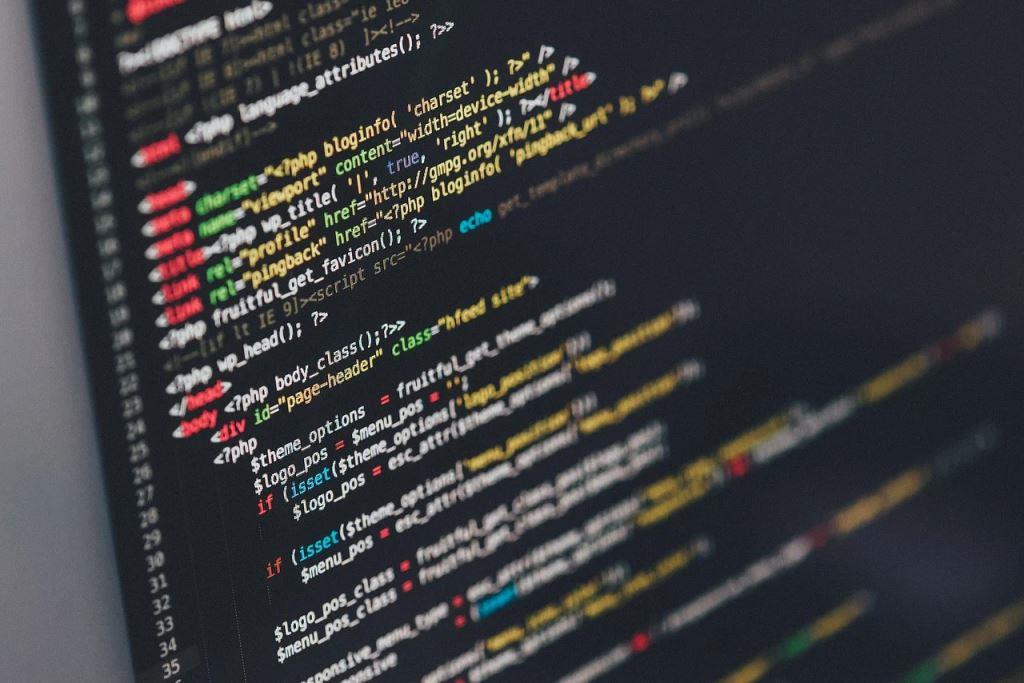 https://pixabay.com/photos/code-code-editor-coding-computer-1839406/
How to recruit developers: A detailed guide for entrepreneurs on how to select the best-suited candidate to play the role of your reliable IT partner
Hiring tech talent has never been simple. One decade ago, software development skills were in short supply. To date, there are over 23 million software developers worldwide. The IT industry is among the fastest growing and most competitive sectors. With the increasing demand for technology services, more startups join the IT market every year but it becomes harder to choose.
If you are at the crossroads without knowing how to start looking for a potential developer and which criteria to adhere to, the guide below is intended to help you hire the IT elite.
Step 1. Define the Destination: On-shore vs Nearshore vs Off-shore
The quality and price of software development largely varies depending on the region where you are looking for. It is possible nowadays to find a good developer in Asia Pacific, Europe, and America. While the global tech leaders are headquartered in San Jose, Bangalore, and Singapore, you don't have to search there. If your project complexity is mid-level, you can have your project done by less known IT companies that still can be a perfect fit for your business. Defining the destination is the first stage of the hiring process. Knowing where to encounter your best IT partner is half the battle. There are three basic directions.
On-shore
+ No cultural, language, and time zone barriers. It is easy to build effective communication and arrange face-to-face meetings if needed.
– Limited access to a pool of knowledge. If you need to integrate the latest innovations and technologies, there are not many available specialists to choose from.
Nearshore
+ Negligible cultural and time zone differences that can be easily handled. You can also save on your project budget by hiring less expensive labor than in your area.
– Relocation options are rarely possible. You might have hurdles in project building should there be any communication issues.
Offshore
+ It gives access to the best specialists in any field (design, data science, programming, etc.) that you can engage in your business at a lower price.
– With a big time and zone gap and different cultural backgrounds, you might face problems with communication during project development. Make sure you can be fluent in one language that is convenient to use for both parties.
Step 2. In-house vs Outsource vs Freelance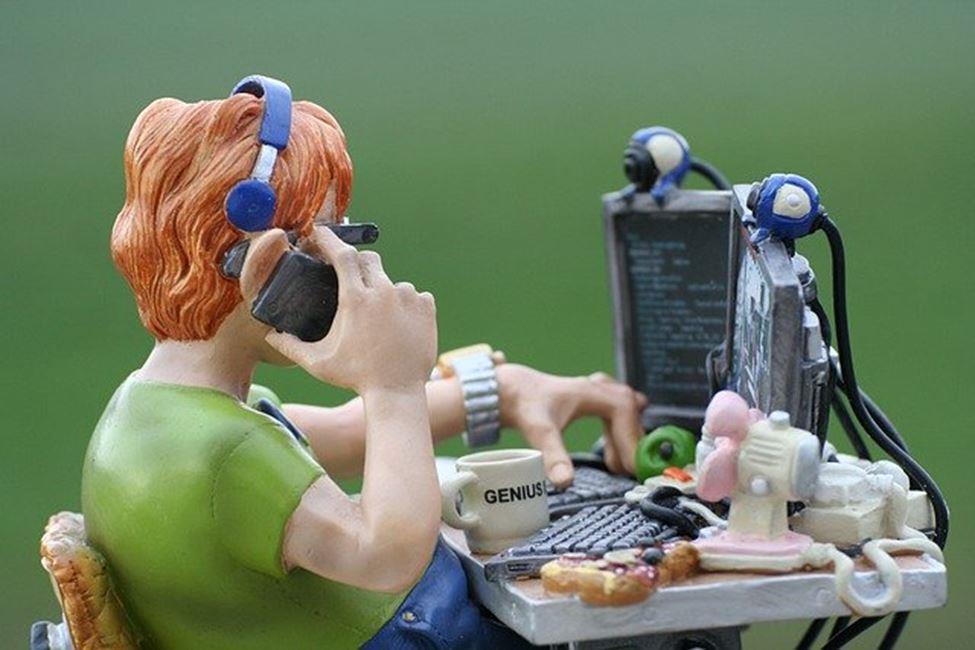 https://pixabay.com/photos/programmer-computer-code-4709802/
None out of the options below is considered universally beneficial. However, one may benefit specifically your business if you think over these advantages and disadvantages in the proper light.
Freelance
+ Freelancers typically set lower costs for their services than IT agencies. Besides, they don't expect you to provide a workplace or pay their electricity bills.
+ Freelancers can work without project managers or QA assistants. It speeds up the project delivery.
+ Freelancers are ready to start working on your produce at once. You don't have to deal with paperwork.
+ It is easy to find a freelancer for any project. Their expertise can be quite extensive.
– The lack of control over development increases the risk of bugs and errors that will be detected in the end.
– If a freelancer is working on several projects simultaneously, your project development may be delayed should any problems with the others occur.
In-house
+ The on-site team is aware of your business activity and has a better understanding of your business needs and goals.
+ The dev team will share the same culture and values and so you won't waste time on explaining your business philosophy and mission. They are aligned towards your business goals.
+ They are available anytime. You don't need to schedule a meeting and wait to solve a software development problem or introduce a change to the development process.
+ You can supervise their work directly. This reduces the risk of software failure and ensures product quality.
– Recruiting a full development team requires payroll and training. Moreover, you will have to deal with a turnover and pay salaries even in downtime.
– Your team's expertise is limited. You will have to search for new specialists if you want to adopt new technologies or innovations, which is not easy within one location.
Outsource
+ Outsourcing IT agencies usually work on a contract basis: you will pay only for the hours a developer works on your project.
+ You don't have to search and hire relevant people. You are assigned the right person with a strong knowledge and rich experience.
+ You get access to a wide pool of knowledge and can find an expert in any field or technology irrespective of their location.
+ You are not responsible for keeping your project consistent and bug-free. You expect only the result.
– The costs of outsourcing IT services are much higher than freelancing.
– You won't get your money back quickly if you are not satisfied with the quality of product or if there is some disagreement regarding payment.
– There is a high likelihood of miscommunication and cultural barriers if your IT agency is based off-shore and has 8+ hours of time difference.
Step 3. Frame and scope the project
At this stage, you should effectively scope your project so that the developer working for you has the right vision of your product. First off, it is important to identify project needs that should be aligned with your business goals. Understanding WHY you develop this software is necessary to define the project objectives, i.e. which functions it will perform in your business. Setting your project objectives, there are three things to bear in mind: Feasibility, Specificity, and Time Frame.
Feasibility – the objectives should be achievable
Specificity – the objectives should be well-defined and unambiguous to all stakeholders.
Time Frame – the objectives should be fulfilled within a specified period of time.
Next, it is essential to create the project requirements for the product and the development process. The product requirements involve determining the product features and functions, whereas the process requirements involve detailing deliverables, tasks, deadlines, payments. Once all the requirements are clarified, you can assess the project budget and decide which amount of money you are ready to invest in this software. Some businesses also prefer choosing project management and communication to employ throughout the development process. If you have any sort of wishes, it is the best moment to agree them.
Step 4. Come Up with A List of Candidates
Searching for the right candidate can be indeed a painful process, but you can make it much easier by preparing the list of candidates. The benefits of this approach are quite obvious, as you will be able to compare their skills, work experience, expertise within different industry domains, etc. The list should serve as a compass telling you at first glance how to find a developer for your particular requirements. Moreover, you can use the same list later if such a need may arise again soon.
Ideally, you should make this list as detailed as possible in order to have a good opportunity to see the contrast at once without checking their CVs and looking through their LinkedIn profile. Maybe, it can be even helpful to create some kind of rating system for the candidates, which means that after analyzing the dev's profile, you should also assess their candidacy based on the requirements that you find most crucial for your current request. This rating system can enhance the process of profile comparison and thus hiring decisions too.
Step 5. Set Up Meetings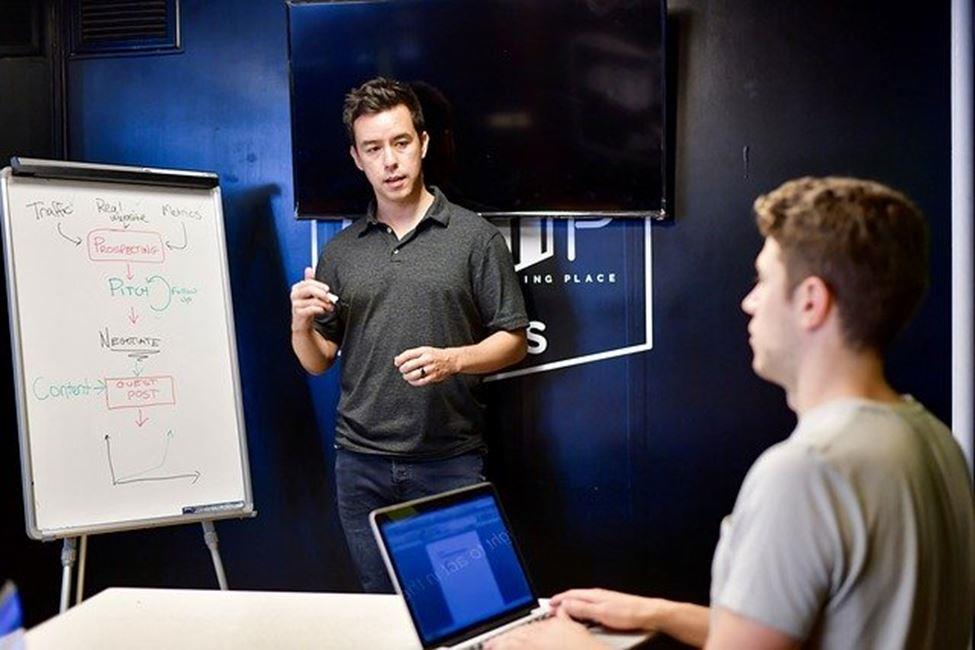 https://pixabay.com/photos/software-development-guest-post-4165307/
The best way to see how your potential candidates can fit your business and complement the team naturally and smoothly is to set up a meeting with them. Planning your interview session can bring you more insights based not only on the first impression but also on how this particular developer can contribute to the project success. It can be particularly useful to avoid using the same list of questions for all candidates and try to prepare several unique questions for each candidate based on their profile. Spending 10 minutes before the interview refreshing the candidate's CV in mind can help you establish better connection with them and get sincere answers. Also, try to divide the meeting into two parts, which means that some issues will be related to technical background while some of them will cover their personal skills.
Where to look for a good developer
Freelance Platforms. They are a popular way of finding a good developer for your project. The appeal of such platforms as Freelancer, Upwork, or Guru is that you can see the hourly rate of a freelancer's work as well as look into their portfolios.
Developer Conferences & Meetups. Both are extremely appealing to startup owners who are searching for someone skillful to engage in their business in its early life.
LinkedIn. This global business network is the best option for recruiting and IT agencies that are looking for IT specialists. You can read recommendations and a candidate's work history to examine their expertise and experience.
Facebook Groups. Facebook's communities sometimes offer job offers and vacancies. Since the traffic on this social networking platform is always high, posting about your search for a good developer might help you encounter the right person or company.
Staffing Agencies. If you don't have time to be personally involved with hiring a developer, trusting a recruiter is not a bad choice. Most of them have access to hundreds of CVs and IT agency contacts among which you can find a good fit for your business.
Job Boards. They are meant to gather developers who are looking for employment and simplify your hiring process as you can analyze lots of potential candidates in one place. Such job boards as Indeed, Monster, the Ladders, etc. allow you to scroll through hundreds of applications within a short period of time.
Personal Networking and Referrals. Word-of-mouth still works better than paid ads. Taking advice from someone working at IT agencies or using IT services can give you more insight into what developer will benefit your business.
Kyle McDermott is a web developer, blogger, blockchain enthusiast, and business analyst. He loves to write about new technologies, business news, and sports events. Kyle is also a proofreader at Computools. Follow him on Twitter.