Do you know what's the most important thing to start your venture? It isn't money. It is also not having a particular skill. It's the courage you must have to take the first step to start something new. Once you have that courage, you could do (almost) anything you want.
For this content only, I'm assuming you already have that courage and now looking for ideas to start developing a new mobile app or to start your new business.
So without further ado, let me give you ten mobile application ideas and then ten ideas to have your startup.
10 Apps to Get Inspired
1. Headspace
Headspace is a guided meditation and mindfulness mobile app developed by a Buddhist monk Andy Puddicombe in 2010. This app helps users overcome their stress and anxiety, improve concentration, get better sleep, and keep an overall calmer mind.
The app is available both for iOS and Android users.
App category: Health & Fitness
Google Play ratings: 4.6
App Store rating: 4.9
Offers: In-App Purchases
2. TikTok
Who doesn't hear about TikTok? We all have used it, seen videos, or at least have heard of it. TikTok is primarily a video-sharing-focused social networking app developed in 2016 by ByteDance. The app soon became popular after its release. TikTokkers (creators on TikTok) make various short-form videos from genres like dance, comedy, and education to interact with their audience and gain popularity.
This app became so popular that YouTube, Twitter, and Instagram started following it. This app could be your new inspiration to generate a continuous flow of income and users.
The app is available on iOS and Android.
      App category: Entertainment
      Google Play ratings: 4.3
      App Store rating: 4.8
      Offers: In-App Purchases
3. Duolingo
If you love learning foreign languages, Duolingo is one best inspiration for your next mobile app. The founding members of this app are Luis von Ahn and Severin Hacker, and it was launched in 2011. The app is built on Kotlin, Swift, React, Python, Scala, HTML, CSS, and JavaScript.
The app teaches foreign languages in a very playful and easy manner. It is available for Android, iOS, Windows Phone, Windows 10 Mobile, and Web Browser users.
      App category: Education
      Google Play ratings: 4.6
      App Store rating: 4.6
      Offers: In-App Purchases
4. Snapseed
For photographers, Google created its very own Snapseed. It's a professional mobile photo editor highly recommended by photographers and comes with powerful editing features. If you're a developer and have a knack for photography, this app could be your inspiration.
The app runs both on iOS and Android devices.
      App category: Photography
      Google Play ratings: 4.4
      App Store rating: 4.4
      Offers: Free
5. Amazon
The app is not just an app, but it has a world inside it. Amazon is essentially an eCommerce company – it could be your inspiration both for an app and a startup. Jeff Bezos founded the company in 1994 in Seattle. The company first started selling music and videos in 1998, expanding its horizon in the next year. Now, it is one big tech giant offering various services.
If you could rewind your life a year earlier and recall when coronavirus was in its worst form, online businesses like Amazon did a great business. You may start a startup business with just one category, just like Amazon did in the beginning.
Since Amazon is not just an app, the service runs on all devices having internet access and a web browser or app downloader. And yes, it's available both on iOS and Android devices.
      App category: Shopping
      Google Play ratings: 4.6
      App Store rating: 4.5
      Offers: Free
6. WhatsApp
Did you know WhatsApp has lost a significant amount of market share since it announced its new privacy policy? Whilethe company lost its fame, Signal and Telegram captured some of the leaving market shares and are still growing.
It won't be easy to compete with such a big name (since we all know tech giant Facebook supports WhatsApp), but it would worth a shot. If you're brave enough to do that, you need to come with substantial financial support.
You could even have a small version of WhatsApp for your community or office.
This great app is available on iOS and Android.
      App category: Social Networking
      Google Play ratings: 4
      App Store rating: 4.5
      Offers: Free
7. Netflix
Netflix is an online video streaming platform, first founded in 1997 by Reed Hastings and Marc Randolph. The company is not just a streaming app but a production house. You may have seen many movies and seasons produced by Netflix.
Although your ultimate goal could be to become a platform similar to Netflix, starting as a streaming app could do the job for you. You also need to know that this kind of app would involve a significant investment since you need to buy right-to-play movies and seasons.
The app is available on iOS and Android devices.
This great app is available on iOS and Android.
      App category: Entertainment
      Google Play ratings: 4.4
      App Store rating: 3.9
      Offers: In-App Purchases
8. Fiverr If you love freelancing, you must have heard of this company. After the COVID-19 pandemic, Fiverr and Upwork (and perhaps other similar platforms) emerged as top recruiting platforms. Fiverr is, yet again, not just an app but a company.
While this is one huge platform, you may start small with a niche-specific app like99designs. This app would be similar to a recruitment site (like monster.com) with a blend of features like that on Fiverr.
Fiverr is also available on iOS and Android devices, as we as on web browsers.
      App category: Business
      Google Play ratings: 4.2
      App Store rating: 4.8
      Offers: Free
9. Wallet
As the name sounds, this app has something to do with money – it's your friendly budget planner. The app is developed by BudgetBakers and is available both on iOS and Android devices.
To get a similar app, you need to add expert financial management personnel besides having developers and designers.
      App category: Finance
      Google Play ratings: 4.7
      App Store rating: 4.6
      Offers: In-App Purchases
10. Picsart
With apps like Picsart, it gets pretty easy to play around with photos and videos using your smartphone.  The app was founded by HovhannesAvoyan, ArtavazdMehrabyan, and MikayelVardanyan in 2011.
This app would help startups to create their logos, edit photos and videos on the go without needing to hire a professional editor.
The app is available both on iOS and Android devices.
      App category: Photo & Video
      Google Play ratings: 4.2
      App Store rating: 4.6
      Offers: In-App Purchases
10 Startups to Get Inspired
While you may head back to the previous sections to get some inspiration for some companies for your startup, we have highlighted ten startups for you.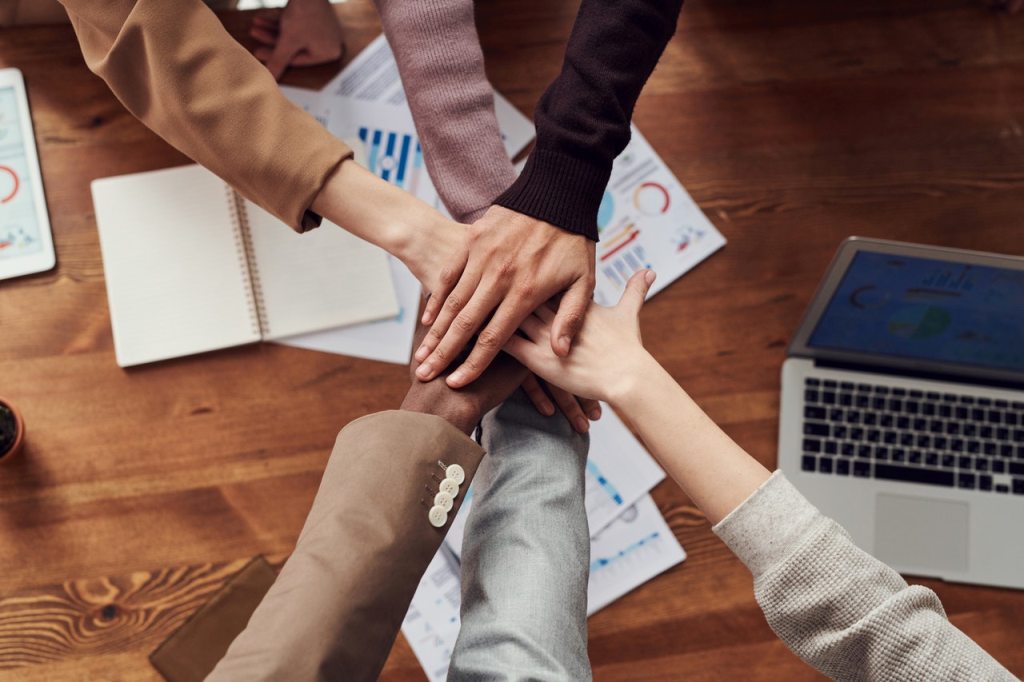 1. Earny
Earny started with a unique idea to help you track the prices for everything you buy and then get your money back when the prices for those items drop.
The startup is a mutual collaboration of several Israeli developers who found a way to get your money back under a price protection policy.
Earny has its own app that is easy to use. You just have to fill a simple form, and the rest is on the app to file for credit after finding a better price.
This company was initially founded in 2015 and is available for iOS users.
      Founded: 2016
      Founders: DoriYona, IlanZerbib, OdedVakrat
2. Modsy
This cool startup-turned app lets you see how your house would look if filled with furniture. The founders of this app developed a 3D view for your rooms with actual pieces of furniture.
The app works in three easy steps:
Take photos with the app.
The app creates an interactive 3D design of your room.
  Choose your selection and shop directly from the app.
This app is also for iOS devices.
      Founded: 2015
      Founding member: Shanna Tellerman
3. CondoPoint
Condo Point is a Mississauga-based real estate startup founded by Tariq Janjua. As the name reflects, this startup deals only in condos. The idea behind this startup was simply to provide an easy-to-use platform for condo lovers. So if you are looking to buy a condo in Mississauga, you just have to look for condos for sale in Mississauga.
This startup doesn't have an app yet, but you could access this listing via a web browser.
4. DoorDash

That's one right startup idea you could add to your list – an online food delivery service. Though the company has been in operation since 2013, many alike took advantage of the novel coronavirus pandemic and entered the same industry.
DoorDash is a blend of technology and food – download the app, choose your service area, find food from the app, and order. A Dasher would bring your food soon it gets ready to go.
5. Brooklinen
Love shopping? Why not create a platform for shoppers?
The reason I choose Brooklinen as an inspiration is their size and limited shopping category. Unlike Amazon, this startup deals primarily in bedsheets, bath towels, loungewear, and decor.
The startup grew gradually since its inauguration in 2014.
      Founded: 2014
      Founders: Vicki & Rich Fulop (a happy couple)
6. Cazoo
Would you find it skeptical if I tell you that you can now buy a car online? While it was hard for buyers to shop for things like this in the past, it is not the case.
Cazoo is an ecommerce platform for cars in the UK. Unlike other ecommerce sites, this platform requires a lengthy process to approve your product. The usual process to buy a car from Cazoon goes like this:
      Select your vehicle,
      Read the given information,
      Fill out the form,
      Select your vehicle protection plan,
      Choose your payment method,
      Enter bank details, and
      Submit your application.
There are a few more steps you have to carry out during the process.
Inspired yet? We have some more startups to share here.
7. NutSpace
It's an Indian EdTech startup founded in 2016. The platform is primarily for primary and secondary education. This type of startup is again a need of the hour.
8. Radpay
This startup belongs to the FinTech industry and helps customers pay faster for their purchases. This startup connects blockchain with PCI-compliant card payment and banking infrastructure.
FinTech is also one growing industry. If you have got the knack for it, don't miss the hour and start your new venture.
9. Kindbody
A health care startup with an end-to-end fertility care solution. It is an all-female care service that offers almost everything a lady wants. That is one brilliant idea to focus on ladies rather than everyone.
10. Zypp
Yet another Indian startup that helps maintain a cleaner environment. Zypp is an electric scooter-sharing app. This app serves two main purposes:
      Offers a commute system
      Protects the environment by keeping it green.
You don't need to own electric vehicles to initiate this kind of business. You need an app and investors/partners to invest in electric vehicles.
So here we have ten apps and startups for your inspiration. Do share the one app/startup you love the most, or share your inspiration if not listed here.
If there's anything Bilal loves doing, it's writing. He's working with a team of realtors selling bungalows in Ontario. You may visit their listing if you want to buy a bungalow for sale in any city or town in Ontario. Besides working with this team of realtors, he loves watching movies and get a lot of sleep.