Productivity is both a physical and a mental state which can only increase if you use your time, energy and attention effectively. But how do we define effectiveness? Effectiveness corresponds to accomplishing tasks in the least amount of time without compromising its quality. This is exactly what small business owners should aim at.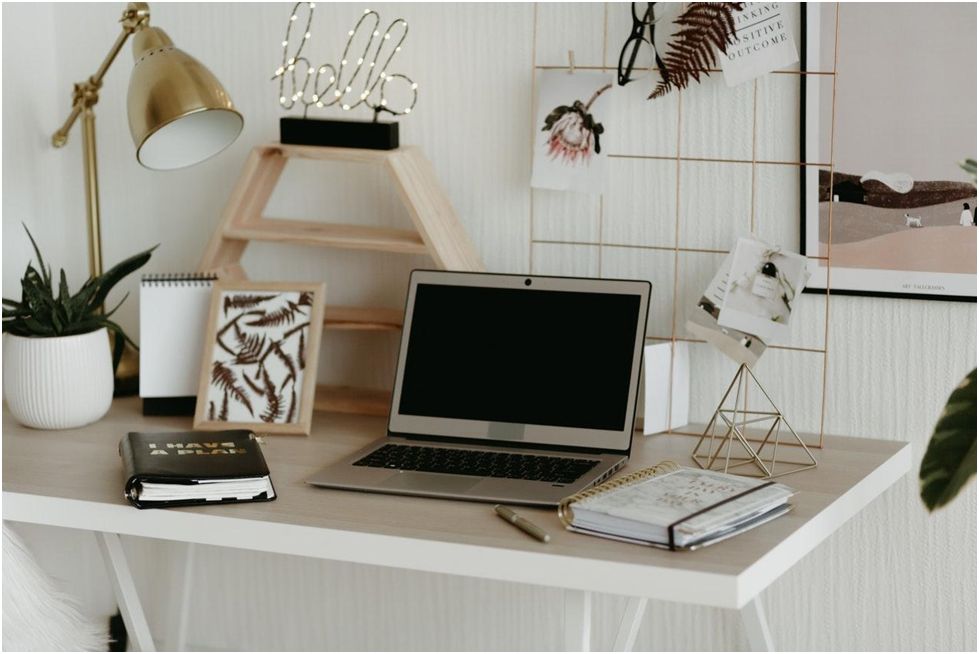 Photo by Polina Kovaleva
But small businesses are overloaded with client work and self commitments for branding. Then how can they stay productive? Here are 15 tips that every small business owner should consider if they wish to increase their business productivity by leaps and bounds:
1. Make a List of Priorities
Small businesses have to master the art of balancing between catering to the needs of their clients and focusing on their business development. Small business owners need to redefine their daily workflow by maintaining a list of priorities. Rank each task according to their importance and urgency and set deadlines accordingly. Then divide the tasks among team members according to their expertise. Ensure that you get timely updates from your team every day.
2. Divide daily activities into chunks
Begin your day by preparing a plan on how to complete your tasks efficiently in the least amount of time. For that, divide your day into small chunks. For example, you may start your day by composing and reviewing client proposals. Remember to keep checking and answering your emails during the morning hours and the evening hours for at least one hour.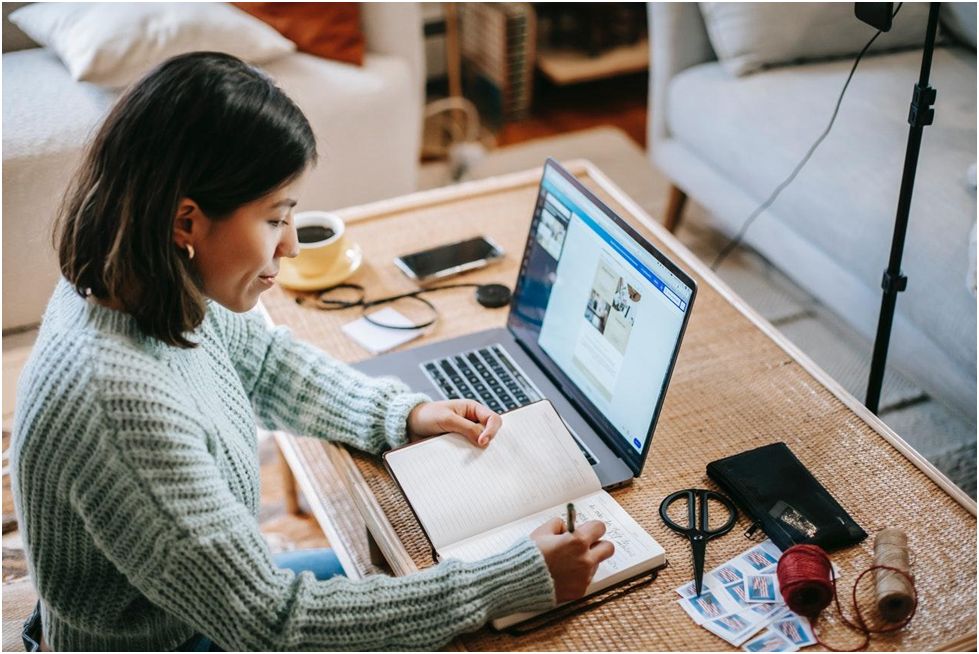 Photo by Liza Summer
Keep the afternoon for business development because that's when everyone is taking a break, so you can reach out to professionals on LinkedIn at that time. If you have freelancers working for your small business, remember to check on their progress from time to time.
3. Recognize your team's strengths and weaknesses
While hiring people, look at their skill sets, experiences as well as ability to communicate and work in a team. You should recruit people for various departments such as developers, website designers, content writers, SEO analysts, human resources professionals, accountants, graphic designers, etc. Be clear and realistic about your business goals and delegate tasks to team members according to their area of expertise. Observe their performance to find out their strengths and weaknesses and groom your team members accordingly.
4. Delegate Tasks to Teammates
You can boast about being the best multitasker but don't apply your multitasking skills during work hours. Learn to delegate tasks to your team members based on their area of expertise, while you keep aside some complex tasks for yourself that need special attention. Instead of focusing on five to six tasks at a time, take only one or two tasks for yourself. Make it a point to ask about the progress of each task at the end of the day and offer help to your teammates for completing a task, instead of accusing them of being incompetent.
5. Stay away from distracting activities
Increasing productivity first and foremost depends on how well your employees can control their minds. Every hour spent at business development counts and hence, you and your employees need to recollect your thoughts and minimize distracting activities during work hours. Begin by deleting mind-diverting phone applications such as games, or mute your phone during work hours. Do not check social media and personal notifications. Make a rule to only answer phone calls from clients. However, if it's an emergency at home, give your employees a break to handle the situation.
6. Embrace Online Appointment Scheduling Tools
Handle client/customer appointment scheduling with ease through a free online appointment scheduling software like Picktime. You can create a customized online booking page and make it available on your website and embed a Booking Button by adding a code generated by Picktime. It will allow your clients to self-schedule appointments online and pay instantly using credit cards, debit cards or payment processors such as PayPal, Stripe and Square. Send invoices along with a feedback form to your clients and customers via email and SMS. All of your customer booking data will be permanently saved in the cloud and won't get deleted even if you have connectivity issues or if your system unexpectedly shuts down.  You won't need to worry about personal events clashing with client meetings; simply sync your Google/Outlook/Apple calendar with Picktime to avoid scheduling conflicts. You can also track your employees in multiple office locations and add their working hours and break hours.
7. Stay connected with team members through communication tools
The ongoing trends in the work culture have limited physical interaction and forced us to work remotely. Hence, sending emails for assigning tasks and monitoring progress is not enough. Get hold of different applications for managing teams virtually like Skype, Slack, Discord or Trello to stay connected. These applications help teammates give you live updates and instantly share documents, links and images with you. You can also organize daily virtual team meetings through these apps.
8. Share notes and ideas with teammates
Since the business landscape has adapted to the work-from-home culture, small businesses can use cloud-based applications that ensure sharing of ideas and notes with efficiency. Use Google Docs, Evernote or Microsoft Office 365 to put all necessary documents; give access to team members to view, edit, download and share the documents. Managing your work from any location will make sure your work never stops.
9. Take care of important data
Small businesses have hundreds of client proposals, ideas, notes, information, invoices, and many other sensitive data that can make or break their business. As a small business owner, you must ensure that none of this information is leaked and stays highly confidential. Stay aware of external threats like viruses and malware and protect your computer systems beforehand. Simultaneously do not undermine the probable threats caused by an insider, such as an employee. Therefore, you should regularly monitor and control the data transferred between your employee's systems and external devices such as USB keys, mobile phones and external hard drives.
10. Outsource content creation tasks to freelancers
The Internet today is a marketplace for content and so, small businesses must utilize this opportunity to add value through their content instead of just adding value through their products and services. These types of tasks cannot be automated or ignored. Therefore, outsourcing tasks of content creation to interns and freelancers would be a great idea to save time for other works. Also, such interns and freelancers can join your company in the future. Many other tasks such as graphic designing, website designing, and SEO.
11. Automate daily tasks of social media
Small business owners must devote most of their time to complex tasks that have to be completed manually. You need to make time for it by investing in software that automates easy tasks such as social media posting. Get your hands on Tweet Deck for scheduling tweets beforehand and use Creator Studio to pre-schedule posts on Facebook and Instagram. These apps reduce the time taken to complete daily tasks that can be easily done automatically.
12. Charge Up your Email Marketing Campaigns
Email marketing campaigns are crucial for small businesses to popularize their services and products and to make customers curious for more information. Hence, they should ideally send a minimum of 5-6 emails campaigns per month. However, beware of inviting the customer's wrath so much that they hit the unsubscribe button at the speed of light!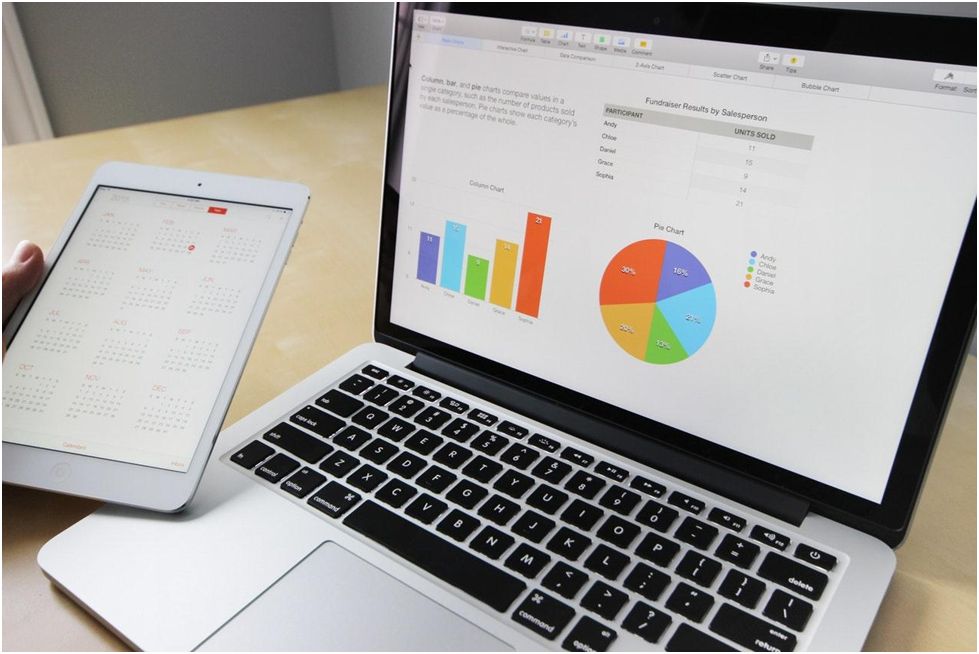 Never send emails at odd hours; instead, send them across during convenient hours like lunchtime. Remember to make the design visually appealing and sophisticated. Put all important information in the body. Make the content crisp and catchy. Avoid writing long paragraphs and pay extra attention to the preview text and the subject line because that will catch the receiver's eyes first!
13. Foster a Healthy Working Environment
While it's not possible for small businesses to have a huge workspace like Google or Microsoft, they can surely make some changes for keeping their employees healthy and happy. For instance, you can keep the temperature of the air conditioner in check, and ensure that basic amenities like drinking water, fresh food, and clean restrooms are always available. Make your team feel relaxed by having an indoor game room to wind down during lunch breaks. Keeping indoor plants in the office is also a good idea for eradicating negativity and increasing positive vibes.
14. Monitoring and Rewarding Your Team
Tracking the performance of your business is mandatory for improvement and recognition. Keep a check on how your employees are performing, how the customers are reacting to your products and services, whether your business is getting media coverage, whether your clients are satisfied with your work, etc. Monitor it daily and reward your team with recognitions such as employee of the month. Send them a congratulatory note for encouragement.
15. Take care of your employee's health and happiness
This is actually the most important tip because productivity can only be increased if we eat and sleep well. Lack of sleep can cause irritation, mood swings and destroy our concentration. On the other hand, you must plan weekly shared meals with your teammates to relax and engage in light-hearted conversations. Plan a short trip to nearby places once in a while. Keep your employees happy with voucher coupons on shopping and lunch. You may also send chocolate boxes and small tokens to your employees and their family members on special occasions for keeping their spirits high. You must also give 15 minutes breaks to your employees after completing complex tasks.
Follow these tips and you are good to go. However, every small business is unique and what might work for others, might not go well for you. So, keep trying and altering these productivity methods to suit your business. Remember to meditate regularly, eat healthy food and get an ample amount of sleep. Clearly communicate your vision and mission with your employees to double up coordination and collaboration. It will ensure that you churn out maximum output in the minimum time.
Dipshita – Having an experience in content writing has given me the opportunity to cover topics regarding online appointment scheduling app and booking management and, in my writings, I have focused on how such apps can help to make our professional lives simpler. Digital content marketing is my true calling. I love penning down innovative business ideas and a smile on my client's face provides me immense gratification.