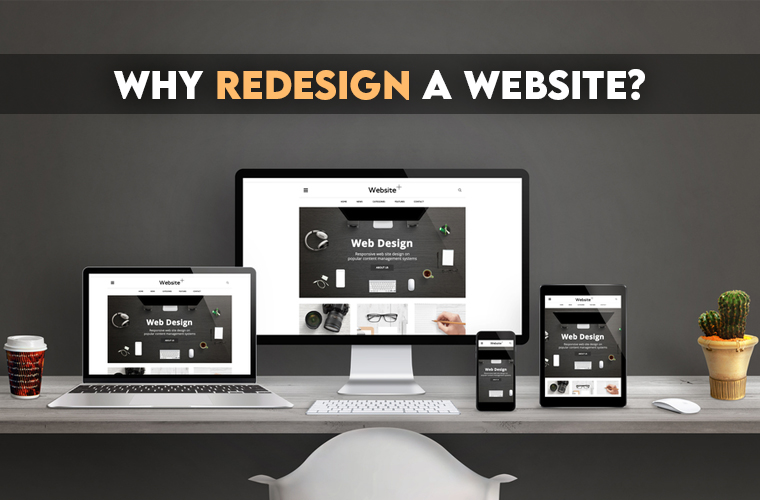 Your website is the main liaison that introduces your brand to your customers. It won't be wrong if we say that your website acts as a digital sales person for your brand. And a great salesperson needs to be well presentable and should reflect the right value of your brand. Does your website do that? If not then you should definitely consider a Website Redesign.
Here are the 11 most reasons to redesign your website for better results
1. To optimize for search engines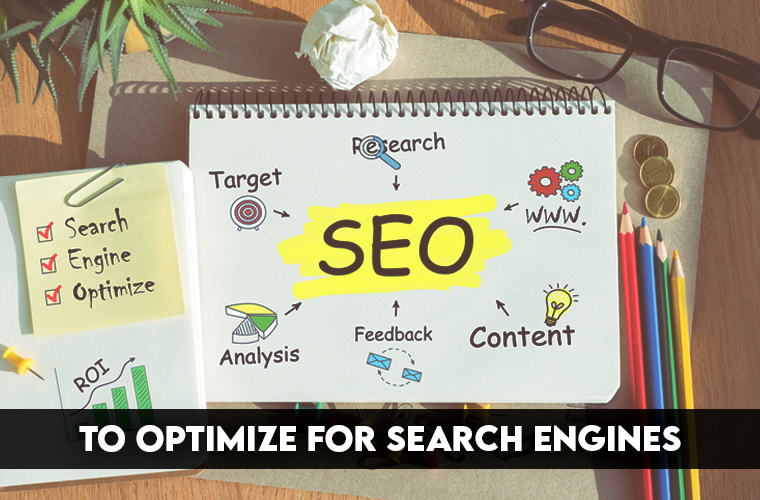 If your current website has a heavy to load template and dynamic URLs, it would not become SEO friendly until you omit them.A website redesign here can help you improve your site architecture with improved coding and linking. You can utilize custom page urls, tags such as H1, H2 and H3, and Alt Tags along with a better advanced content management strategy that gives you greater flexibility and makes optimizing your website easier. As a result, after redesigning your website, your business will be able to take benefits of a seo friendly website for better ranking and greater visibility.
2. To make your website mobile friendly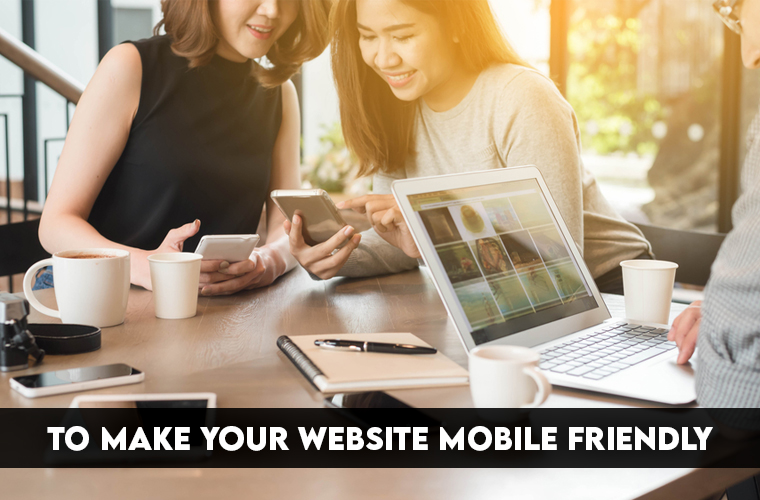 Nowadays people are accessing websites by using their cell phone more than their computers. Thus, it is highly crucial to make your website mobile friendly to give a better user experience on the mobile version of your website to your visitors. With mobile adjusted layouts, your website looks more consistent and it portrays  your brand as a more professional and reliable one, making it easier for visitors to opt for your products or services. And most importantly, according to Google's recent update, mobile friendly websites now rank better. Hence, you need to make sure that you update to a mobile friendly web design.
3. To Make your website responsive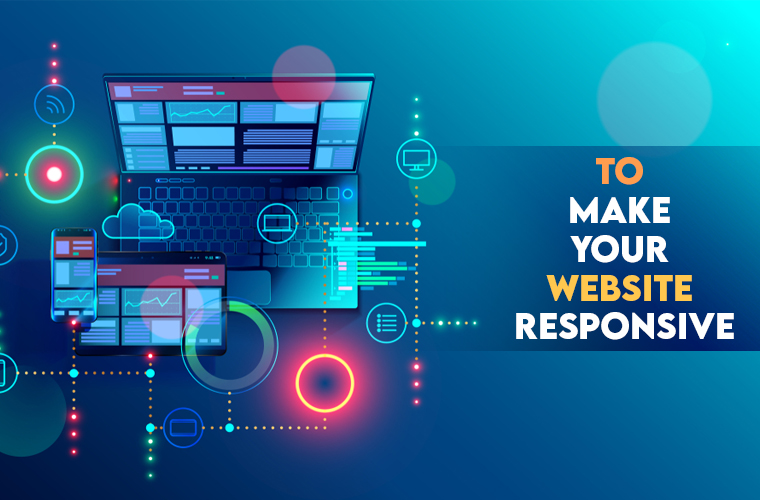 The importance of responsive design for its website is immense for the growth of any business. Not only does responsive web design display your website perfectly on all types of devices including mobiles, gears, watches, etc. it helps you get recognized by Google and attain better rankings and lead generation. Your website visitors may be using different devices such as iphones, ipads, tablets, gears, Apple watches etc. A responsive design makes it possible for visitors to navigate your website easily across all the new and unique devices, which laviates their user experience. Not only having a responsive web design will lower your bounce rate, it will be easier and very cost effective to maintain and update your website in the future as you will only have to work only once to implement changes on all versions of your website.
4. For rebranding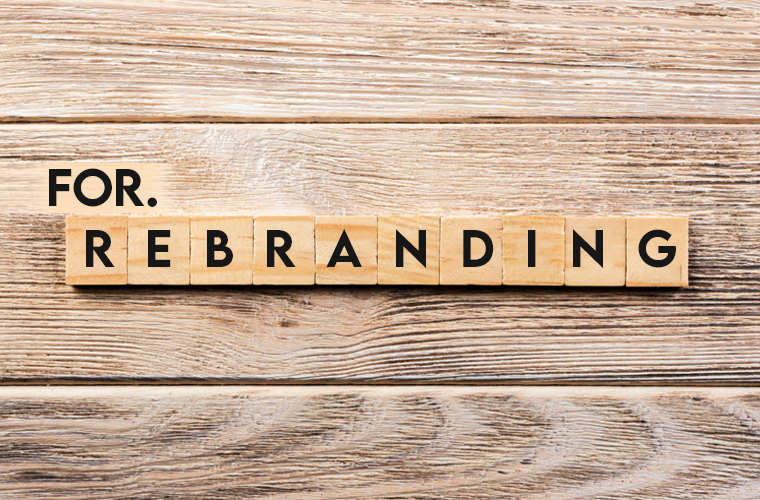 Businesses are constantly improving. If you have designed your website many years ago, there are high chances that it does not reflect the current value of your brand. It is a vital requirement from your website that it should portray a strong brand image that accurately aligns with your company's values and essence. A stronger brand image can make your brand stand out among its competitors. If your website doesn't work properly or lacks accuray it can be a huge disaster for your brand. It is even worse than not having a website for your brand at all because it will only portray the wrong image of your brand and make it look highly unprofessional. As a result, your visitors would not stay on your website more than a  few seconds and would definitely not buy anything from you as they will be viewing you as a non credible and unreliable brand.
5. To derive more traffic to your website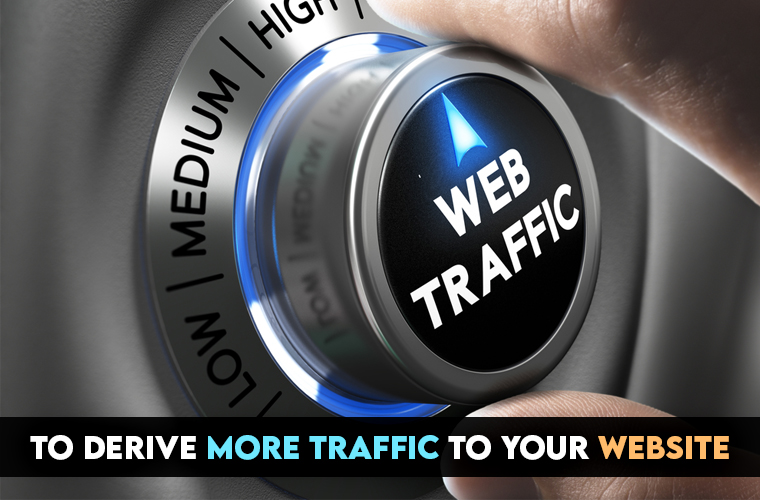 By redesigning your website into a more responsive one, your SERP rankings improve, which boost your online visibility. As a result more traffic is generated to your site with a lesser bounce rate due to a well pleasing experience. And for a well pleasing experience you need to work on the functionality, relevancy and effectiveness of your website.
6. To update your website with latest features and trends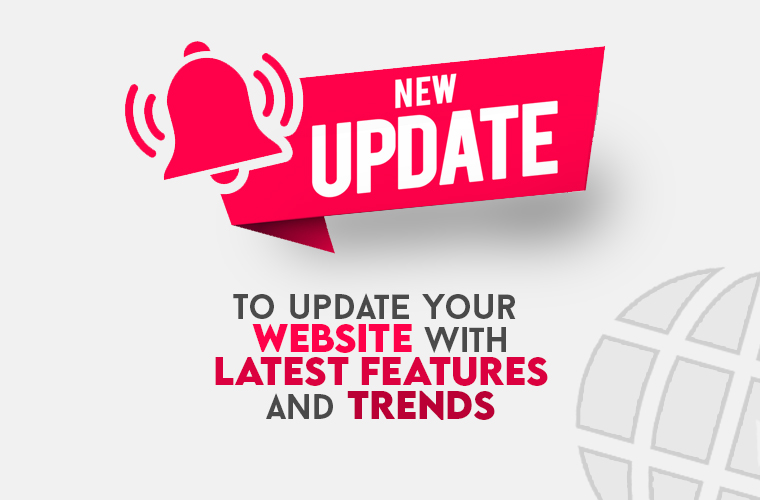 Design trends are always transforming. A website which is not updated for over 2-3 years can easily seem outdated. This gives an easy lead to its competitors having their website infused with the latest features and trends. Flat 2D designs with simple patterns are currently trending as they give a more contemporary and elegant look to your website. Not only that, simpler designs make your website more memorable, easy to navigate and quick to load. This is why many well known companies such as Apple, Microsoft, etc are using flat 2d design instead of more complex ones.
7. To reflect the true worth of your business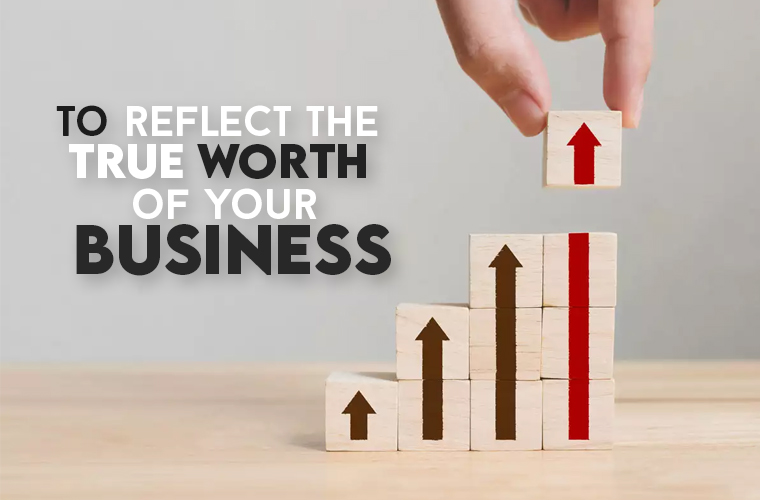 If you have not updated your website then it might consist of products or services you no longer offer or it fails to reflect the full suite of services that you now provide, both of which can result in your customers being disappointed by your brand. In addition, using an old website that does not work for a good content strategy, you will not be able to speak the right words for your brand to your visitors. Hence, you need to redesign your website so that it can become easier for your visitors to find your content, this in turn will help you to work on a lead database and implement marketing automation. All in all, website redesigning will help you refine your marketing strategy, user experience and other important aspects that hold the power to convert your visitors into leads.
8. Improving the functionality of your website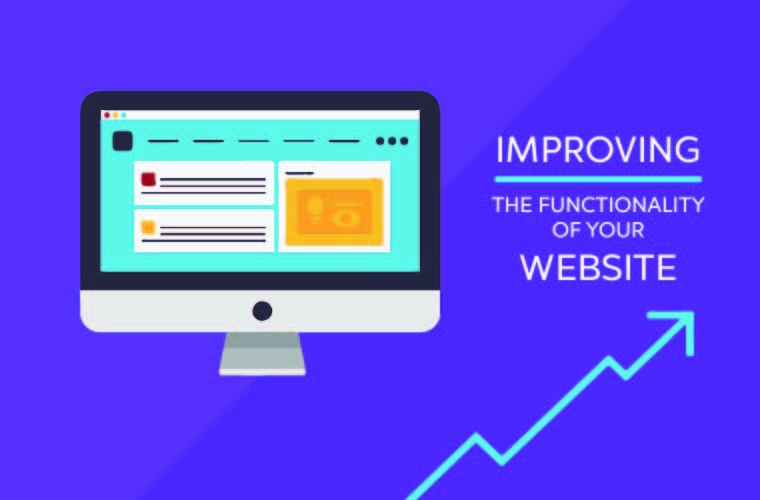 An easy to use website with smooth functionality is what users appreciate the most. If your current designs have heavy imagery or an ineffective navigation, it is high time to change them before you lose any more visitors. Doing this will make your website quick to load and will make it easier to navigate through your website from page to page for your users.
9. To make your website user friendly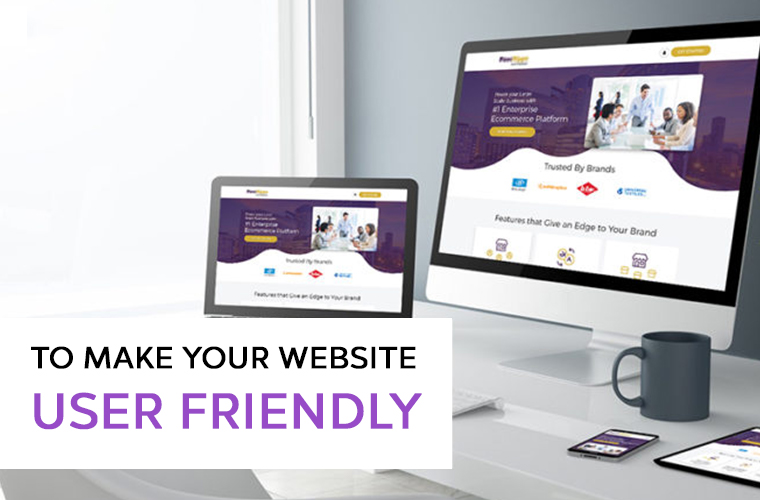 What is a user-friendly website?
A user-friendly website is one that is easy to access and easy to use by all types of users and it provides them a satisfactory experience without any complexities. But there is more to this definition. There are five sub definitions of a user friendly website: learnability, efficiency, memorability, errors, and satisfaction. All these terms together are a definition of the word user friendly.
Learnability: the ease of finding your website and the required content on it. Ease of use also falls into this category.
Efficiency: this defines the ease of navigation on your website with smooth and quick functionality along with the efficiency of displaying content in a perfect layout.
Memorability: If you want your visitors to return to your website, memorability is very important. With easy navigation and simple structure that does not change oftenly without any major need, you can make your website more memorable for your visitors.
Errors: all of us make mistakes, but if you try to eliminate them from your website as much as you can, you will get better results from it. A user-friendly website has minimal errors and should be easy to be fixed by the user if they make any errors. For example, if someone types in a product or service on your website that doesn't exist, make sure you have a page that tells them the product doesn't exist and if possible it should also suggest similar items to them. Another thing you can work on to minimise errors on your website is by marking mandatory fields and putting effective validation and verification checks e.g. date format check, credit card number verification, no empty field check etc. By doing things like this on your website, you can make it easier for the user to recover in case they make any errors.
Satisfaction: satisfaction is the most important element of being user friendly. If your users are not well pleased with your website, they will never be satisfied. Hence, you need to make sure that you implement everything you can to make your website more likeable by your users.
10. To improve the security of your website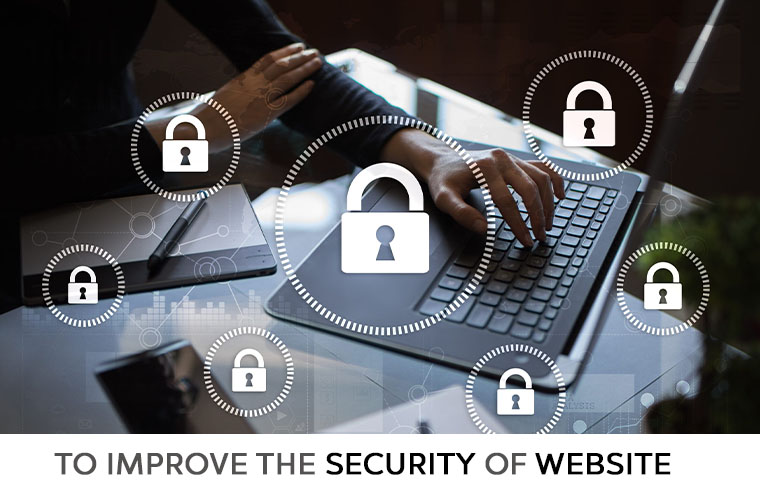 Cyber crime has increased with the increase of the internet. This has become one of the major concerns of website owners. If you want to prevent your website from being attacked by hackers and different viruses, you need to regularly update your website, empowering it with the latest security tools.
11. To facilitate integrations with software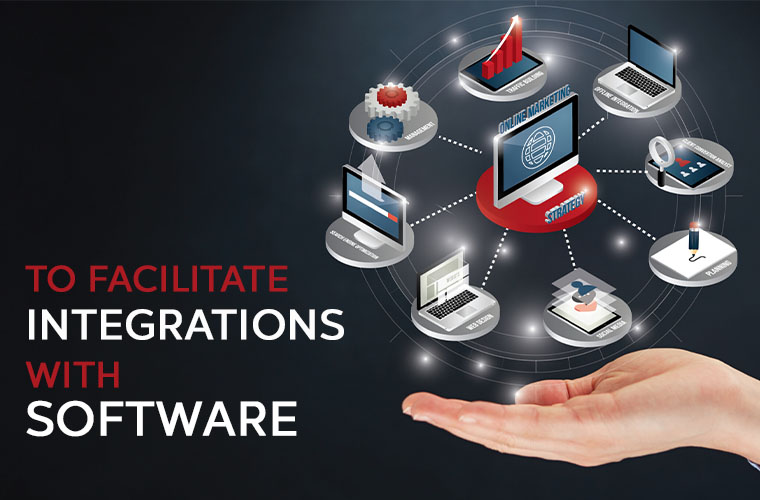 Currently, websites are empowered with external software for additional assistance and better experience. If you too want to stay ahead in the competition, you need to redesign your website to make it compatible with all of the tools that are currently being used to improve data capture, testing and user experience. For example, using live chat, feeding data to CRM, etc.
Is it better to redesign your website by yourself or should you hire professional Web design services?
If you think you and your team have the right expertise to recognize what is lacking in your website and how you can improve it, you should do it as soon as possible. You can go through your website and check if it follows all the rules of being user friendly. After that,let your friends and family go through it and gather any feedback. Finally, make the required changes to get more of what you want out of your website. Otherwise, it's best to hire a professional website design service that provides a full website audit mostly free of cost to identify what is missing from your website along with the rectification of your current web design mistakes. As a result, you will be able to get a much rewarding and highly professional website design.
Chris Mcdonald has been the lead news writer at complete connection. His passion for helping people in all aspects of online marketing flows through in the expert industry coverage he provides. Chris is also an author of tech blog Area19delegate. He likes spending his time with family, studying martial arts and plucking fat bass guitar strings.