Having a mobile app designed and developed for your business is the ultimate way to promote yourself and get well-known. You're probably thinking that app development is time-consuming, might take months, and that it's super expensive. You're right, mobile app development companies do take time and they can be quite costly. But, nowadays, mobile app development requires less time, less money, and less programming knowledge. How?  Simple- there are tons of different platforms that allow you to design and get your app in no time.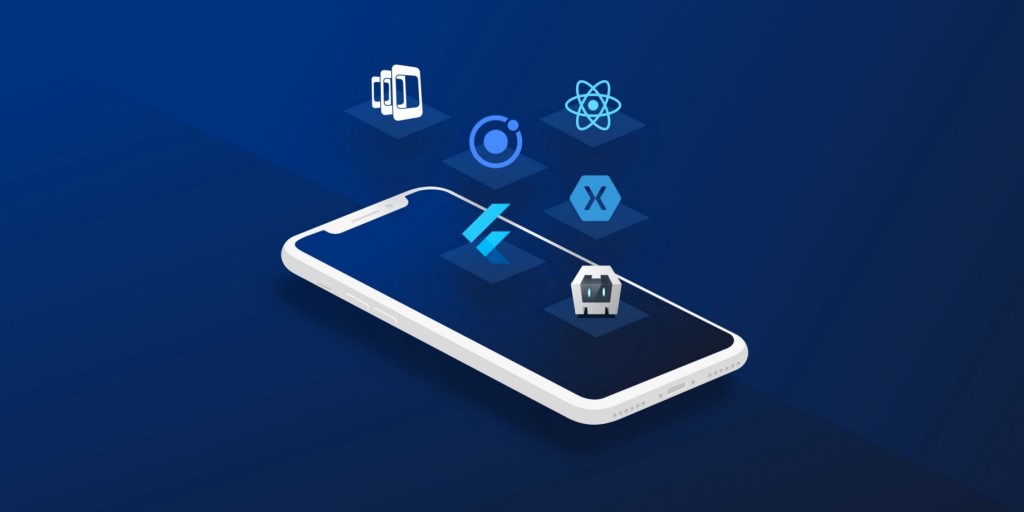 You can run into them under various different names: app builders, creators, makers, building software, development software… but they all have one thing in common: they are your companies' little helpers when it comes to app development.
In this article, we will present to you the 'top 15 mobile app development software' platforms:
Mobile app development software platforms
1. Appy Pie
An app development software that Appy Pie originates from India. It allows you to build a mobile-friendly version of your website. When it comes to apps, native-apps cost you 15$ a month, and they already have tons of templates to choose from depending on your company, products, and services. As we mentioned, they have the basic package, which costs 15$, the gold one, starting at 30$ and the platinum one, 30$/month.
2. Appery
App maker that allows you to build websites, native apps for both Android and iOS and also hybrid apps for all devices. The biggest flex of the company is that it has drag-and-drop options all around and that's especially in benefit of all the non-programmers and non-designers out there. It includes many services as well as plugins. A free trial of 14 days is also included.
3. Swing2app
'Mobile app development software' that supports both Android and iOS. Services are available 24/7 all year long. The good thing is that users can work and view the work no matter the device they use. Biggest pro? You don't need coding experience and you have your app ready in 15 minutes tops.it has different temples that you can use and also get some changes made if you'd like.
4. Bizness Apps
I ran into this company a while ago, while doing some research. Compared to other app development software, Bizness apps is a little bit more advanced. It has many different features such as coupons, scheduling, service reviews, etc. this one's a bit more expensive than the previous ones and it costs 250$ a month. but, it's worth the money.
5. Verivo
Verivo or Verivo AppStudio has a few different tools that make it a really fast builder. Those tools help you make your app in no time. It has joined its forces with Appery, and it gives great, solid service. For pricing, you need to look into Appery.
6. Felgo
A platform that supports Android, iOS, desktop, etc. the main reason to choose Felgo is the ability to use the same code, for various different platforms. It has a large specter of templates and you can look into each and every one of them. The pricing starts at 79$/month.
7. Good Barber
Yet another mobile app development software that made it to the list, thanks to its strong sides. Again, the Good Barber goes both with Android and iOS. It includes lots of nice themes, various services, as well as plugins. It comes with a 30- day trial period. After that, it's 90$ for iOS, around 35$ give or take for Android app, and 200 euros for native apps monthly.
8. Appsmakestore
Supporting Android, iOS, HTML5, Appsmakestore is a 'DIY mobile app development software'. It gives many different templates, services as well as plugins.  They also submit apps to app stores and they integrate with various social media platforms. Has a 14-day free trial and after that, it's 30$ a month.
9. Mobincube
It offers what every other 'mobile app development software' would. If you need to get your mobile app simple and developed right away, this might be the app builder you're looking for. The one thing that makes them different from the rest builders is their monetization capability. This means that the app will have banners and ads, and every time someone clicks on it, you'll get a share of the income. One of the cons is that it's not beginner-friendly when it comes to design and programming. It varies from 3 euros and goes up to 100.
10. Shoutem
Using React Native, this mobile app maker allows you to do some extraordinary cross-platform apps. Offers around 200+ layouts, as well as 30+ plugins and extensions. You don't need any coding experience what- so ever, and it's drag-and-drop options. Perfect for beginners, Shoutem is truly one of the best out there, starting at 30$ for the basic package.
11. Mobile roadie
This onе's a bit more on the expensive side.it's situated in the USA, Norway, as well as the UK, and it's usually the choice of large companies and businesses. Can you imagine that Disney is one of their many clients?! Mobile Roadie consists of many useful features as well as some stunning templates. Plus you have tons of services that will ease-out your experience. The only downside is the price.
12. Apps builder
Beginner-friendly mobile development software! No coding experience is needed. Your app will be available on Chrome Web Store. Again, tons of templates and services. Supported both by Android and iOS. It comes with a 14- day trial, and after that, it ranges from 14-49 euros, depending on the preferred package.
13. Game salad
If you want to develop a more complex app, like a game, this is the right platform for you!  The app builder allows people with little to no experience in coding to develop an Android and iOS-friendly game mobile app. It's super simple to use and it has lots of templates as well as demos. For those who are code- experienced, it has an option to customize the templates as well as the options of the app. The basic package stands at 19$/month, while the pro package goes up to 29$/ month. Worth the money, given all the functions and services it offers.
14. App sheet
Build a mobile app using Google Docs and Google Sheets. A mobile development company based in the US offers a different, unique way of app development. All you need to do is to open up the Google Sheet, load it to any cloud storage, and open it up via App Sheet. Super simple, easy, and quick as well. This works best for simple business apps, not for native apps, but then again- you'll get a super-effective app for a little amount of money. The packages start at 1$, while the premium one is 10$/month.
15. Snapii
Last, but not least, we have Snappi on the list. Again, a great mobile app development platform that works great for business apps. It starts at 15$/month for active users, and it gives business owners a fast and efficient app in no time. The app includes various fields, such as audio/video, images gallery, blog… overall, great apps for a great price.
Conclusion
We're at the end of the article. We presented '15 mobile app development software' platforms that will be of great help to you when it comes to developing a decent looking, high functioning mobile app for less. No matter if you're on the budget or you simply want to spend less money on your app, you won't make a mistake choosing any of the platforms given above.
Aneta is a Passionate Content Writer at WonderIT, with knowledge of various fields & writing SEO friendly articles. Also, writing pieces of content that promote the products/services of your business.
Linkedin: www.linkedin.com/in/aneta-pejchin
Website url: https://wonderit.io/