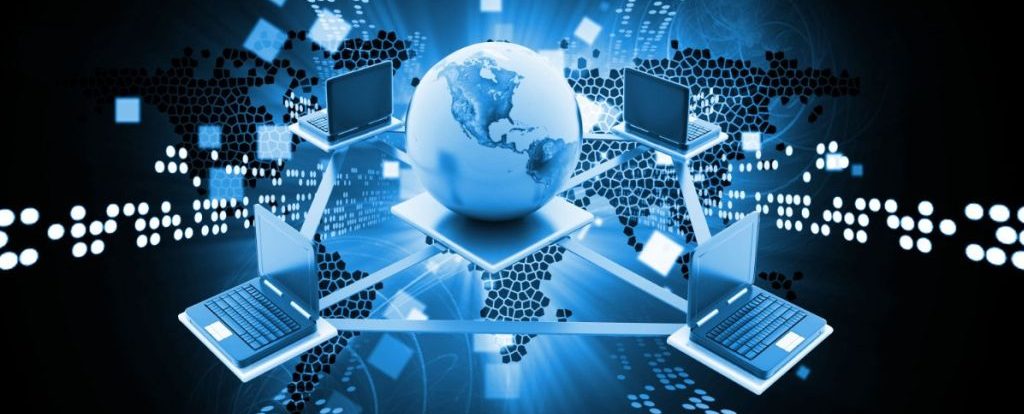 Virtual desktop solutions have witnessed a sudden upsurge in recent years, with technology becoming highly influential in all types and sizes of businesses worldwide.
The importance of desktop virtualization for small businesses and larger ones has been strengthened even further with the COVID-19 changing the way we work.
As per current market scenario, global Virtual Desktop virtualization market is expected to reach USD 8957.4 million by 2023. That is significant, considering that in 2017, the same was valued at USD 4982.4 million, expanding twice in size. Seeing the trend, it can be said that full-service virtualization is the next natural step.
Desktop virtualization is especially useful for small and medium businesses, as it reduces expenditure on hardware, and it requires less administration and maintenance costs. As businesses go mobile and cloud computing comes into the fore front, the desktop virtualization is expected to enable this transition smoothly.
Let's look at the most tangible benefits of (Virtual Desktop Infrastructure) VDI for small Business:
1) Workplace Flexibility
It is increasingly evident that if your desktops are hosted virtually, your employees can access them regardless of their location, condition, or device. Which results in  significantly increased flexibility within the workplace.
Now, your remote workforce can leverage the same technology without expensive installations. Your employees can get instant access to data or applications already stored on the server with just a few clicks. It has also boosted the Bring-Your-Own-Device (BYOD) trend, with around 87 percent of organizations asking their employees to use personal devices for at least one application, mostly a communication app.
In each specific case, flexibility is crucial. When you host your desktops and applications in the cloud, you make them accessible at all events.
2) Significant Cost Savings
Using VDI for small businesses can save your investment in different ways. It might cost you initially, but it has got the right potential to bring a significant return in the long run.
Firstly, it diminishes the need to buy expensive desktop computers that requires matching software and licenses along with it. Additionally, it makes it easy to perform upgrades and maintenance for VDI machine. It usually takes a large chunk of IT time when implemented on different machines, which is reduced with VDI to a minimum, accomplished in a far more centralized manner.
These are not hypothetical benefits as many top companies have utilized the money-saving aspects of VDI.
3. Gain a Competitive Advantage
If you want to stay ahead of your competitors, grab opportunities, and take up challenges without any other thought, VDI provides small businesses with a competitive advantage by enabling your workers (whether in the office or remote places) to collaborate easily and to better serve your clients.
In addition to this, VDI also reduces downtime and abrupt device failure holding up your work. It is mainly because the files and apps are stored securely at a data center. As a result, it saves you from dealing with such unforeseen project delays. All in all, VDI empowers you to provide the best possible service to your clients and lead the competition.
4. VDI Offers Better Security
Hacking, data theft, and malware attack are top security threats that IT companies have to face, and small businesses are not exempted. The best way you can guarantee security in your company is through VDI.
The data is now stored in a central system, which you can protect more strongly than you would be able to on your employees' devices. Everything is centrally managed, allowing you to set rules and keep your data in the right hands. In the very first place, it eliminates your worry about any data breach (whether intentional or accidental) with reliable updated antivirus software installed on the computer in your data center as it keeps a good track record of your data, and how it is accessed.
When you choose a VDI for enterprise providers like vDesk.works, you are protected in all circumstances whether your employees work remotely or within the office.
5) Improved Disaster Recovery
Similar to cybersecurity, disaster recovery has also become an essential part of IT management. It has been observed that almost 50 percent of businesses who experience a disaster without a proper recovery plan in motion hardly recover from its effects.
If you want to make sure that your small business doesn't become part of this depressing statistic, use virtualization. In a VDI set up, your data is stored safely in a centralized location and backed up regularly. You no longer rely on desktop computers that might get lost or damaged when an accident happens or a disaster strikes. It allows you to access stored data amid the recovery process minimizing downtime and any potential damages.
No one wishes for a disaster to happen, but if it happens, taking COVID-19 as an example, you need to be prepared. And with a VDI in place, you are as prepared as one can be.
Are You Ready to Switch to a Virtual Desktop Solution?
A VDI environment offers several advantages to small businesses the same way as large corporations.
This is why so many organizations are making this switch, and more than 50 percent of organizations from different industries are expected to leverage some part of this cloud technology.
For enhanced results, adopting a completely virtual environment will unlock the above advantages, particularly if it interplays with your other cloud applications such as Azure.
In said method, you might need a partner. Shifting to a virtual environment is a significant change, both for your workforce and your digital infrastructure. Educate yourself on what your Business can gain from switching to a VDI environment and learn how to prepare for the move in advance before choosing a Virtual Desktop Solution for your Business.
Annie is a digital marketing content writer at vDesk.works, a global virtual desktop services provider. She writes blogs or articles for businesses that want to see their Google rankings to surge.