The US beauty market is the largest in the world, and is estimated to rise from $80 billion to $90 billion by 2020. The US has become a prime spot for beauty startups, and many of its beauty based businesses have succeeded with global expansion. Here are the top US beauty businesses who have successfully expanded to the UK.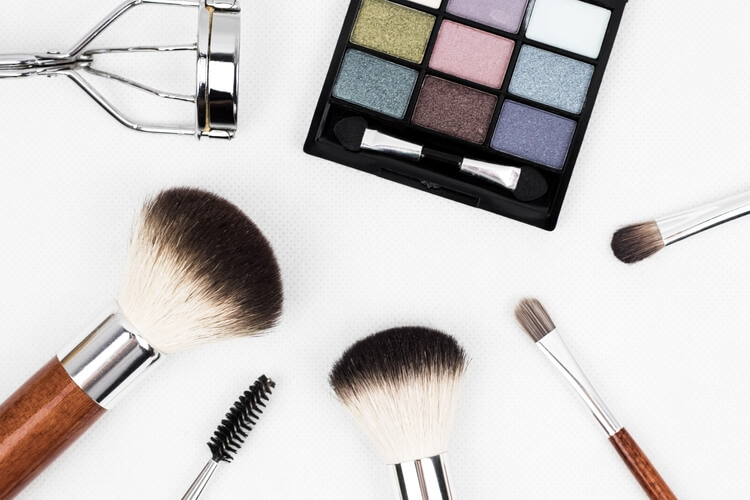 E.l.f Cosmetics
Established in 2004, the New York based beauty brand E.l.f Cosmetics aims to make luxurious beauty products accessible for everyone. It offers a diverse selection of makeup and skincare products at extraordinary value, both online and in store.  
The founders, father-son entrepreneurs Alan and Joey Shamah, wanted to create affordable makeup after they noticed how flocks of people were always parked outside affordable '99 cent' makeup stores. It became their goal to find factories that understood their mission to create inexpensive makeup, and brought the vision of the E.l.f brand to life.
With its multi-channel business E.l.f has quickly become one of the fastest growing beauty companies in the United States. The company was founded entirely through its eCommerce store, and has now expanded to E.l.f stores and top national retailers including Walmart, Ulta Beauty and Target.
E.l.f Cosmetics are headquartered in New York, and distribute their products to countries including Canada, Mexico and (as of 2017) the UK. The company's first move into the European cosmetics market was the distribution of its products to a number of UK branches of Superdrug. They've also set up a third-party distribution center in the UK, which will service the business and assist with future European endeavours.
Dollar Shave Club
Founded in 2011, Dollar Shave Club is a California based company which delivers razors and other grooming products by subscription mail service. The service provides subscribers with the freedom to choose from a variety of razors, and the delivery of replacement cartridges on a monthly basis. They aim to be a cheaper and more efficient razor brand compared to the two big players on the market, Gillette and Wilkinson Sword.
The company was founded by Michael Dubin, who ultimately aimed to solve the problem of expensive razors, and the inconvenient process of buying them in a store.
Their initial success was helped by a $4,500 explainer video that went viral, hosted on their early beta phase website. In 2012, they generated $4 million revenue, rising to $19 million in 2013 and $65 million in 2014. After four years, the company had reached billion dollar status.
Dollar Shave Club launched in the UK towards the end of 2017, with the aim to build a global customer base. The company have already expanded in Canada and Australia, and plan to expand further across Europe in the future.
Estée Lauder
The renowned global brand of luxury beauty, Estée Lauder was established in 1946. With headquarters in New York, Estée Lauder sells a wide selection of luxury makeup and skincare products online and in store, and owns over 20 other beauty brands under the Estée Lauder company name.
Their story began with Estée selling her skincare and makeup in beauty salons. From there, she and her husband launched the Estée Lauder beauty brand, and a year later they received their first major order. Estée was an entrepreneur with a nose for perfume, and a creative eye for makeup and skincare.
The successes of the Estée Lauder brand have grown rapidly since its founding in 1946. In 2016 alone, Estée Lauder boasted over $11.4 billion in revenue, making them one of the world's leading beauty manufacturers. Today, the business has bought over 20 leading beauty brands, including Mac Cosmetics, Clinique, Jo Malone, Bobbi Brown, Too Faced and more.
The Estée Lauder brand expanded its product range to the UK in 1960 (debuting in renowned department store Harrods), and today the UK is the second largest market for the brand. Surprisingly however, Estée Lauder only opened its UK & Ireland headquarters in London in 2016, in conjunction with its first standalone Estée Lauder store in London's Carnaby Street.
Billion Dollar Brows
Billion Dollar Brows was founded in 2004 by Natalie and Bob Plain. The company has its origins in Natalie's obsession for eyebrow grooming, where she found there was no makeup line solely focusing on eyebrows. The company now sells a wide selection of tailored brow products, and aims to ensure that every customer has 'billion dollar' worthy brows at an affordable price.
The business launched online with a single conditioning product – 'The Brow Boost' – that helped to restore thin, over-tweezed eyebrows. In less than a year, Natalie had launched an entire range of eyebrow products, including gels, powders, tools and pencils.
Following the success of its initial product line, Billion Dollar Brows opened its flagship salon in Beverly Hills, which has now become a prime brow location for celebrities in South California. In 2012, Hitchen based businesswoman Kerrie Hoy and her partner and her partner Howard Davis brought Billion Dollar Brows treatments and products to UK salons. Since then, they have been welcomed in 400 salons nationwide, with the company providing training in the application of these treatments.
From its beginnings as a tiny internet startup in 2004, Billion Dollar Brows has now expanded globally, distributing its products to the UK, Japan, France, Scandinavia, New Zealand and the UAE. The company's headquarters are located in California, and they have recently expanded operations to the UK, with an office based in Tunbridge Wells, Kent.
Glossier
Launched in 2014, the New York based company Glossier offer a unique take on beauty products. They sell a highly-edited selection of essential beauty products including skincare, makeup, fragrance and lotions.
The company was founded by Emily Weiss, and challenges the typical research and development process of beauty product development. Rather than having a beauty brand talking at consumers, Glossier depend on the user community with a 'two way conversation'. They develop products influenced by user feedback, and what they know their audience will love. Instead of being told how to look, they aim to have a community that can express themselves in their own skin. Glossier are defined by celebrating difference and individuality – and this has aided their market growth.
Since 2014, Glossier has grown immensely as a beauty brand. The founder has secured $34 million in funding from San Francisco-based venture capitalists and sales have rocketed – with revenues up 600% year-on-year. It's also worth noting, how the New York office generates more sales per square foot than the average Apple store.
Given Glossier's success, the New York based brand is keen for expansion. It already sells its products online and ships to the UK, Canada and France. Its first international office was in Montreal, and now they have plans for a small office in London.
Urban Decay
The Newport Beach based brand Urban Decay was founded in 1996, and today has become one of the most popular beauty brands. Urban Decay sells a wide selection of beauty products including their famous range of eye shadow palettes, bright lipsticks and collection of varied face products.
Urban Decay established in the mid 90s when founders noticed how the beauty market was ultimately dominated with plain colours. The co-founders Wende Zonir and Sandy Lerner  wanted to give the beauty market an urban edge, and challenge the norm of typical beiges and pinks. They began by creating a line of lipsticks and nail enamels inspired by the urban landscape, with the ultimate messge 'beauty with an edge'. These shades included Smog, Rust, Oil Slick and Acid Rain – colours which essentially challenged the status quo. Urban Decay began the colour revolution before it was seen as 'on trend', and today many other brands have followed suit with their colour beauty ranges.
The diverse brand was a success from the beginning, and in its first year on the market Urban Decay grossed less than $5 million wholesale. Co founder Lerner contributed $1 million of her own money, which successfully helped Urban Decay get its new product line in Nordstrom. Urban Decay also reportedly had sales of $130 million between 2011-2012. In 2000, the brand was purchased by the LVMH luxury group before being sold to the Falic Group two years later. In 2009, the brand was acquired by a private equity fund Castanea Partners, before being purchased in 2012 by L'oreal.
Today, the brand has successfully expanded throughout the world, distributing its products to a number of international stores, including over 30 in London. Urban Decay is headquartered in Orange County California, and many offices are located in Newport Beach.  
As the founder of Open A European Company.com, Heather Landau has honed her skills in service advisory from the pragmatic to the practical. Heather has 25 years' combined experience in international marketing and business development, and can help to open a UK company.
Chris Mcdonald has been the lead news writer at complete connection. His passion for helping people in all aspects of online marketing flows through in the expert industry coverage he provides. Chris is also an author of tech blog Area19delegate. He likes spending his time with family, studying martial arts and plucking fat bass guitar strings.