MBA or Master of Business Administration is a degree program that has been explicitly designed for aspirants who are already professionally equipped or have a certain level of work experience. This is why an MBA degree is considered a highly valued degree worldwide. It develops the students with a business understanding to help them start their careers in a business-centric domain. However, there are other significant kinds of MBAs out there.
These are referred to as specialized MBA programs offered in various B-schools worldwide for candidates who are inclined towards business but in a particular specialized niche. Thus, there are many specializations that one can choose from, most notably, MBA in marketing, finance, management, Health care management, technology, analytics, human resources, operations, information technology, and many more.
But in this article, we are only going to address the various career options that an MBA in marketing graduate can get hold of. An MBA in marketing is studying how to market a product, whether hardware or software, consumable or non-consumable products to a diverse set of national or international populations based on their preferences and needs. One of the fundamental requisites for an MBA in marketing graduates to excel in the real world is to have strong communication and interpersonal skills, which are essential for selling a brand or product to potential buyers or consumers. Hence, an MBA in marketing focuses on enlightening you about the various facets and roles that you can perform in marketing in the business world. An MBA in marketing strengthens your decision-making and problem-solving skills, which are the foundation of a successful career in the marketing domain, especially in this cut-throat competition. You need to possess these skills to stand out from the crowd.
Career options after MBA in Marketing
1. Brand Manager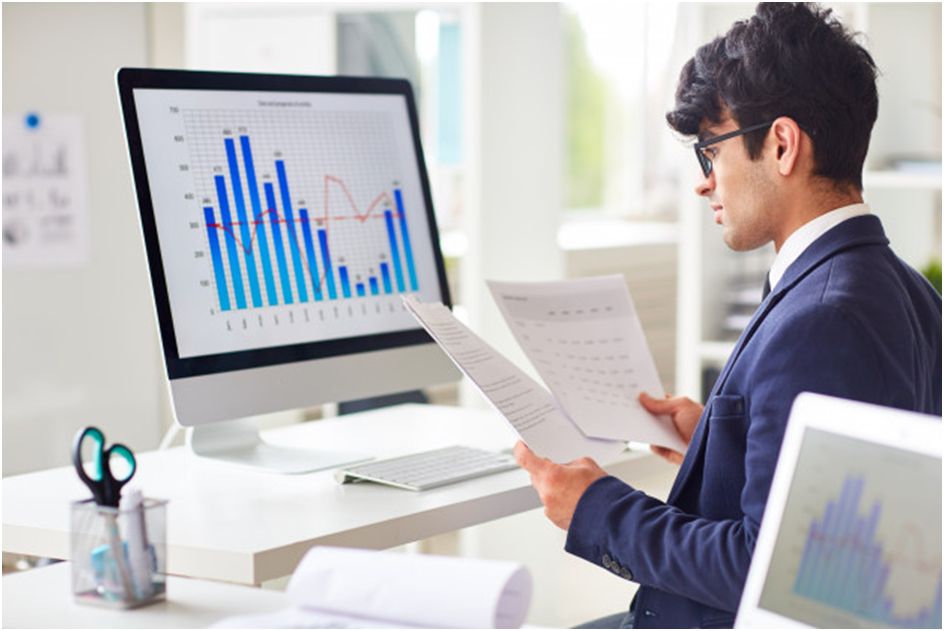 Branding or brands are simply statuses or recognizable features and tropes of a business that should be maintained and leveled each consecutive year. A brand manager is responsible for maintaining the reputation, integrity, and overall value of the brand in the market. A brand manager adapts brand strategies that make the brand unique and stand out from the crowd yet not entirely outside the market realms. Their main job is to propagate and promote the brand's visions and mission to attract the needs of the customers. A graduate in MBA in marketing from any top B-school can enter this job circuit as it provides complete freedom and medium to explore their creative and marketing skills. Some of the most noteworthy business outlets to hire people in this role are mostly centered around the FMCG industry. It is a massive industry in itself that is both relevant and profitable. Thus, a brand manager implements promotional ideas and creations with varied marketing techniques and tools.
Responsibilities:
Manages the marketing team responsible for building brand initiatives.
Works on calculating and reporting performance of all marketing campaigns and assess ROI and KPIs.
Oversees all new and currently running marketing and advertising activities.
Syncs the brand campaigns around the brand's direction and tactics.
Making long-term strategies.
Deciding the overall price of the product.
3. Sales Manager
Sales are one of the oldest marketing techniques to existing when it comes to selling and promoting a product. A sales manager's job is to meet a set target by selling a product or service using various marketing techniques. They receive incentives and bonuses apart from his salary. However, this is not an easy role to fulfill, especially since it requires excellent communication and convincing skills and consistency in the overall performance and graph of the sales numbers. A sales manager has to efficiently manage their team and always uplift his team's team spirit. A company's sales team is an integral part of the process since they are the prominent people behind generating leads and potential clients and customers to purchase their product and service. A sales manager must work towards setting and ensuring that the sales quotas and goals are met while simultaneously coming up with new and improved marketing techniques.
Most importantly, they must always maintain a healthy relationship with stakeholders in sales and distribution channels. The key person here is the customers who have to be served with the best customer experience. In the case of regular customers, a sales manager has to ensure that they are regularly showered with gift cards, coupons, special offers, and exclusive services.
The Responsibilities of a sales manager are summarized below:
Appointing distributors, creating sales plans, analyzing data.
Following competitor analysis.
Recruiting and training the sales team.
Setting sales goals and adjusting the purposes of the brand in a team.
Assessing the current team processes and procedures.
Identifying new opportunities for improvement and implementing changes
Provide a detailed and accurate sales forecast.
Foster a competitive yet collaborative sales team environment.
Assess an individual's performance through observation and measurement and suggest corrective actions.
3. Digital Marketing Manager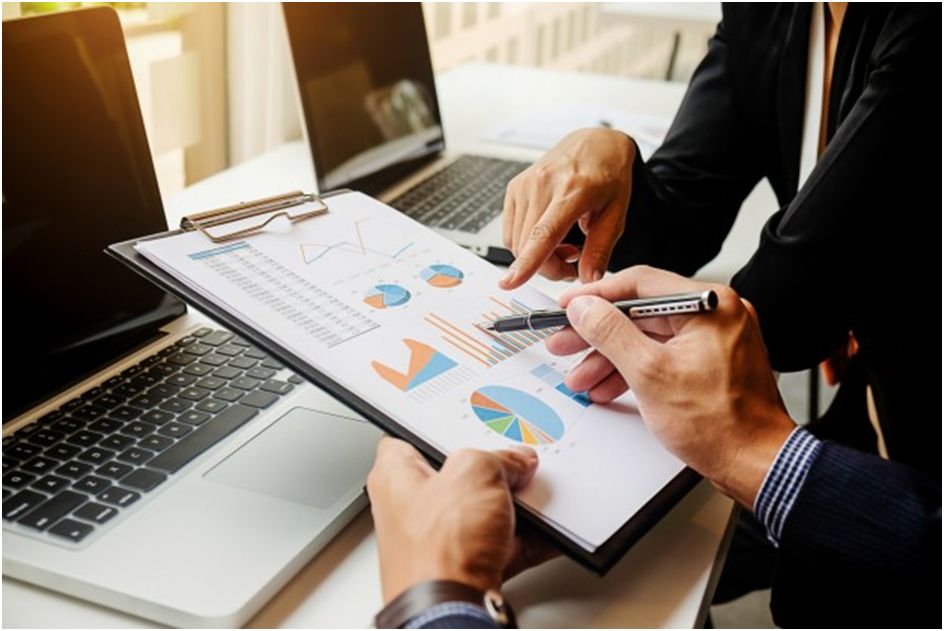 As the world moves forward towards a digital revolution where every business is slowly and steadily entering the digital landscape, one's role in this domain has become much more significant and essential. With this in mind, we can observe that the marketing realm's position in the digital space has also taken a turn for the better. Through the introduction of digital marketing concepts, businesses are now growing at a much faster pace. Thus, a graduate in MBA in marketing can indeed consider digital marketing as a potential career path. The role of a digital marketing manager in this field is crucial as they are responsible for critical areas of the marketing of a product or service by implementing various digital marketing tools. They are responsible for running digital marketing campaigns while formulating strategies to optimize the results. Subsequently, they are also involved in managing the whole marketing team when it comes to getting a particular campaign live. Thus, a digital marketing manager extracts information from the various marketing teams before fixating on a specific campaign or promotional advert. A digital marketing manager performs tasks where the individual must be well-versed in the SEO department, PPC, email marketing, social media marketing, web content writing, and other media tools.  Some of the most notable companies that hire graduates for this role are Nestle, HUL, and other famous FMCG companies. Since digital marketing has a wide range of specializations, a graduate who is inclined to work in the digital space can opt for this role. It encompasses nearly every task conducted online.
The responsibilities of a digital marketing manager are summarized below:
Planning a complete digital marketing strategy, including email campaigns, online advertising campaigns, etc.,
Designing and maintaining the social media presence of brands.
Keeping track of the analytics and reporting the performance of campaigns.
Studying and Identifying trends and optimizing the brand campaigns based on the same insights.
Brainstorming creative and new growth strategies using digital marketing tools.
4. Business Development Manager
Business development managers are some of the main perpetrators behind creative business plans and ideas. Their role demands very comprehensive and well-structured business plans and strategies when introducing new concepts for the company's growth. Furthermore, they are also responsible for identifying problems and providing solutions to the same. They are most notably on the lookout for favorable business opportunities by researching various market and business trends and demands. A business development manager shares with a sales manager is their responsibility to ensure a big sale of a product or service. When it comes to the recruitment process in an MBA in marketing, they can most certainly find job roles at various A-list companies, organizations, and brands such as Google, Amazon, Facebook, Byju's, Udemy. Thus, a business manager is always looking for ways to optimize the business's growth and profitability quotient by improving the functions and operations of the company's various verticals.
The responsibilities of a business development manager are summarized below:
Setting objectives to develop the business.
Responsible for developing cordial relationships with clients, suppliers, and customers.
Creating new business ideas
Identifying new markets for growth, trends, customers, partnerships, products, and services – or new ways of reaching existing markets
Foster and develop a good relationship with customers/clients.
Perform strategic thinking – seeing the bigger picture and setting objectives to develop and improve the business.
In-depth knowledge about the products or services
Discuss the marketing strategy with the marketing team.
On the lookout for creative ideas to improve the way the business operates
Keep track of quickly changing trends in the business world.
5. Email Marketing Manager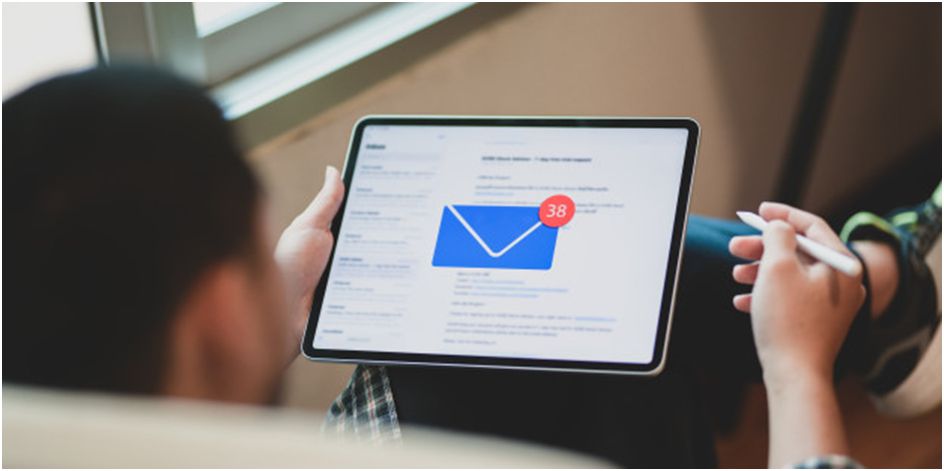 Email marketing might appear as something new for many, but in reality, email marketing has been carried out ever since the advent of the internet. As we call them now emails, emails have been modified, restructured, and upgraded throughout many years. However, it still holds the same essence of communicating thoughts, whether personal, public, or promotional, in an email format. Similarly, just how we receive calling and other service messages on our phone, an email is used as a format to forward marketing ads, campaigns, and other attractive offers. Thus, an email marketing manager's role is to lead strategies and form email campaigns that are structured in a way that is best suited for an email format. Though earlier emails were used as a communication mode between two people or officials, now emails have transitioned into a wider range. They are no longer utilized solely for communication.
The Responsibilities of an email marketing manager is summarized below:
Identify the target audience.
Design and produce several email campaigns to help in capturing leads.
Create email copies and make user-friendly templates.
Ensuring accurate and prompt communication with clients.
Minimizing unsubscribe count.
Analyzing the email campaign performance and suggesting improvements.
6. SEO Manager
A Search Engine Optimization (SEO) Manager is responsible for managing a particular brand's paid campaigns on search engine platforms. They are responsible for producing and marketing the brand or product by advertising them through google ads, an SEO tool designed for online advertising. Henceforth, in the digital age that we live in right now, the online market has become much more potent than your offline market. Any promotions or ads that are generated through the online medium are automatically made visible on the screens of millions of customers and clients around the world. Therefore, an SEO manager's role holds much more relevance now with advancements in technology and digital media. An MBA in marketing graduate can venture into this domain as it presents excellent future potential and growth. Moreover, an SEO manager manages everything related to these brand campaigns, including strategy, budget, execution, and more.
The responsibilities of an SEO manager is summarized below:
Research market trends and analyze reports based on them.
Gather data and analyzing the same for ad campaigns.
Designing an ad campaign
Managing the performance while optimizing campaigns simultaneously
Finding a list of keywords to implement on the website content.
An SEO manager must possess skills in SEM.
Well-versed with conversion, online customer acquisition, and performance marketing
Should have in-depth knowledge of SEO and SEM management tools.
Strong experience in generating reports.
Adequate analytical skills
7. Social Media Manager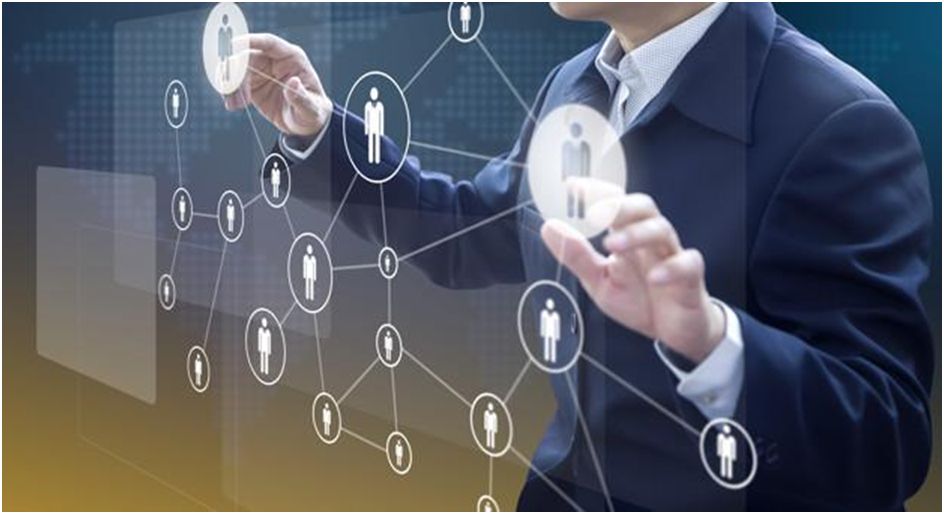 This is no news for anyone who has been active on various social media platforms about the considerable impact on people's social lives. Today we are all guilty of indulging or getting influenced in some way or the other by following and continuously feeding into the diverse content these social media platforms offer us. From Facebook, Twitter to Instagram and YouTube, the role of promotional content, branding, and other marketing ways has taken a massive plunge in the digital space, so much so that it is now one of the most profitable sources of marketing. Keeping this in mind, a social media manager's role is to keep track of various campaigns and marketing ads' smooth functioning on multiple channels. The main responsibility is to create new concepts, eye-catching content, and out of the box marketing campaigns. A social media manager has to balance the overall representation of visual, video uniformly, and textual content through videos, infographics, memes, GIFs, etc. The ultimate goal is to engage the users and audience through unique content, thus increasing the platform's number of followers.
The Responsibilities of a Social Media Manager are summarized below:
Performing research on trendy topics and contents.
Design and execution of social media strategy that aligns with the goals of the business.
Maintaining an ROI report.
Generating, editing, posting, and sharing content daily.
Monitoring web traffic and SEO analytics.
Thus, these are the top career options you can choose from as per your interest and long-term goals. This will help you craft an excellent career in the field of your choice and provide you with the best results for the rest of your life.
Abhyank Srinet is a passionate digital entrepreneur who holds a master's in management degree from ESCP Europe. He started his first company while he was still studying at ESCP and managed to scale it up by 400% in just 2 years.
Being a B-School Alumni, he recognized the need for a one-stop solution for B-School to get in touch with schools and get their application queries resolved. This prompted him to create MiM-Essay, a one-of-a-kind portal with cutting edge profile evaluation and school selection algorithms, along with several avenues to stay informed about the latest B-School Updates.