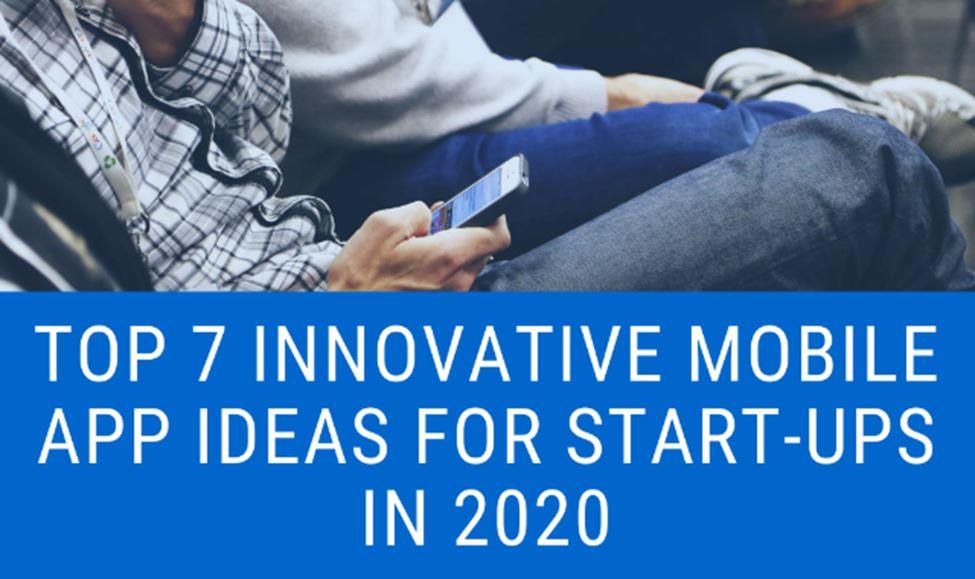 Did You Know? On-Demand Mobile Apps are expected to generate $189 billion in revenue by 2020. 49% of people open a mobile app more than 11 times each day!!
Introduction
The current digital environment is very app-focused and roughly 90% of mobile time is spent using apps. Mobile application development is the domain filled with incredible discoveries and innovations. Mobile apps have shaped our lives in various ways. Today there is an app for everything. Smartphone apps have taken over many slices of our daily lives including banking, online shopping, digital payments, healthcare, and much more. The app industry is reaching new heights every day, setting new records with brand innovations and technologies. Mobile apps have indeed hit the world by storm, crafting a unique digital economy for professional developers, consumers, and entrepreneurs. An innovative mobile app is the need of the hour!
How Mobile Apps Benefit Business?
Mobile applications have become the most important marketing tool for both large and small scale business owners to stay strong and travel longer in the market. The mobile app can become the face of a brand.  A single mobile app can make your business stand out from competitors. Eye-catching design, user interactive functions, and the information provided by the developer can make your mobile app stand out from other players. Your relationship with the customers would depend on the ease of use, design, and quality of the app. The more attractive the app, the more likely it is to draw customers and buy products and services.
Top 7 Innovative Mobile Apps Ideas For Start-Ups In 2023!
In this digital era, on demand mobile app ideas have changed the technological world. Now, if you are looking for some great start-up ideas for your app, here we have gathered the best app ideas in 2023. Let's take a look!
Personal Cook App– An app that satisfies the craving for particular homely dishes. This app will include the list of verified home chefs who are experts in particular dishes. Users can make a list of the most loved chefs for various dishes. The app will be very suitable for people who are missing their home. The app will better fit the Apple users as the target customers are likely to be from developed countries.
Decoration App– A mobile app that allows users to rent, buy, and sell decorative items. You can also include a feature where users can hire decorators for their event who can manage their birthdays, functions, gifts, and other arrangements for events. You can make money with this app if you choose the correct monetization ways.
Trip Planning and Budgeting App– Trips and holidays are fun but planning them is not. This can be solved through an app to solve all the problems from where the trip should start to where it should end and everything in between. You can be a local guide about the hotels, site seeing, transport, restaurants, and expand your database. We can avoid chances of getting cheated or have a reliable travel app for it. The budget can also be decided and the app will plan the trip accordingly.
Pet Matrimony App– Might sound strange or thrilling. Partner is something that everyone needs, whether it is a human or an animal. When you have a pet at your home, it becomes a responsibility to find a healthy partner to mate with. A new mobile app idea is not difficult when you can find a problem to solve at your place. Pet matrimony or pet dating apps are meant just for that.
Artist Hiring App– This is the best app idea for artists and people who want to hire artists for their events. It has become a trend to hire a stand-up comic for an office event or a singer for various parties. Most people don't have direct contact with artists, so it becomes difficult to find an artist. This problem can be solved by creating a connection between both parties. Planners can look for the profile while an artist can sell his talent at his deserving rate.
Repair App– Lot of people have faced car breakdowns in the middle of the road. Sometimes they cannot find a garage nearby. When the air conditioner malfunctions or the dishwasher makes unwanted noise, we need someone to repair it as early as possible. An on-demand platform can help us by finding repair personnel in such situations. This app idea can develop tons of online mobile apps revenue in real-time.
Parking Finder App– Nowadays, it is becoming very difficult to find a parking space due to more and more vehicles. This problem has given rise to car parking management, a growing business. The global parking management market is predicted to grow at a CAGR of 12% between 2017 and 2023, amounting to $7 Billion. It is probably an ideal time to create a parking app. You can manage a payment system, check in-out, parking spot history, and can also find missing car data.
In The Bottom Line
Hopefully, you've got a better understanding of how to approach the idea generation process itself from the article. Living digital is the whole new perspective on life. Innovations like AR and VR have filtered the mobile app market, offering us completely different realities of the real and unreal world. We can conclude that as long as the internet remains fast and secure, mobile apps will continue to turn the world around. If you are an entrepreneur and want to multiply your business revenue, AppsRhino can help you out. Feel free to connect!