Requirements for processing power continue to rise across all businesses, whether it's small, mid-sized, or large networks. With critical operational activities so heavily dependent on electronic systems, Uninterruptible Power Supply, or UPS, plays a significant role in ensuring that your business functions seamlessly, and without any interruption.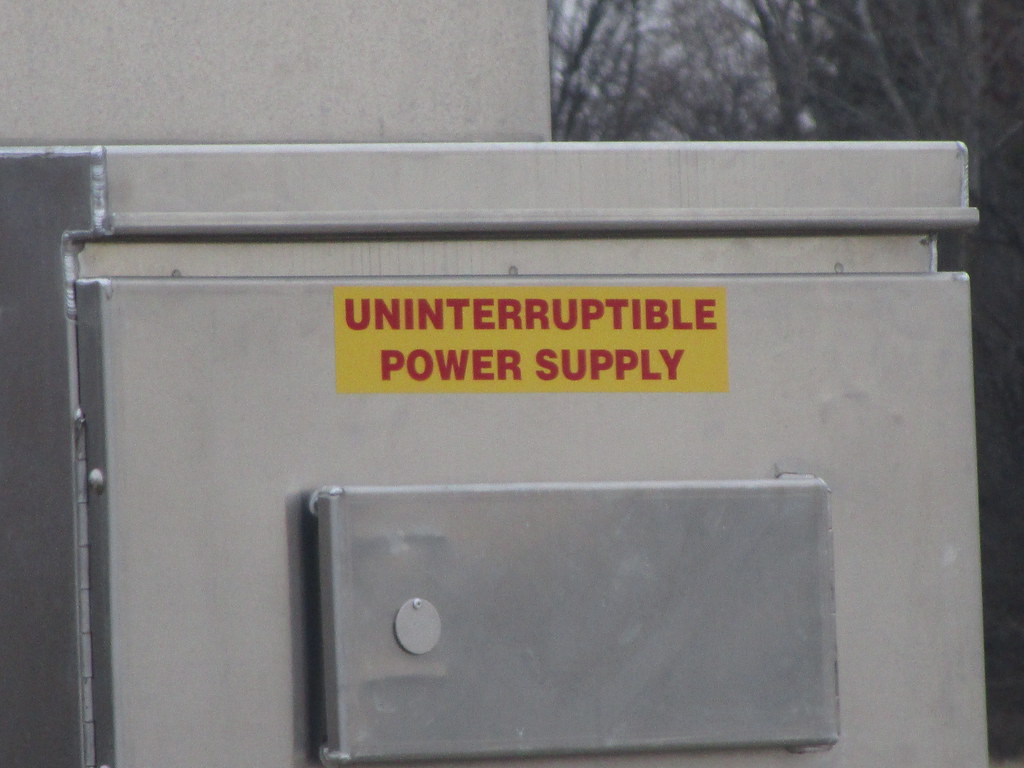 A majority of businesses face challenges due to power outages at some point or the other, which leads to functional disruptions and impairs the business' capacity to continue operating, especially if the power outage persists for an extended period.
Usually, such power outages don't last long, but businesses can install a UPS system to avoid these troubles. Installing advanced uninterruptible power supply system enables data backups and provides a steady power supply for critical services until the power from the main supply returns.
Applications of Uninterruptible Power Supply Systems
The best of uninterruptible power supply systems offer power backup during outages, and also provide protection against pertinent fluctuating voltages and power surges.
Additionally, a smart UPS system allows the implementation of management software to ascertain the ease of use, improved accessibility and superior performance. A UPS system protects the following high-performance devices, such as:
Computer systems
Routers/modems
External storage devices
Tech consoles
Other Electrical Devices
Such UPS systems may also include Automatic Voltage Regulations (AVR), LCD displays, Intelligent Outlets/Channels, and energy-saving utilities that help you reduce electricity usage, and improve network handling. Thus, smart uninterruptible power supply systems make for the perfect choice to ensure that your data stays protected, and your system stays online continually.
Importance Of Uninterruptible Power Supply Systems For Businesses
An uninterruptible power supply system offers protection and security in case any unforeseen event occurs, which if not avoided, can probably have severe implications, or affect the operational and functional capacity of your business overall.
UPS systems help and support your business functions and day-to-day operations in many ways. To help you, we have compiled a list of five benefits that highlights the importance of UPS systems and why you need to invest in one.
Uninterrupted Power Backup
UPS systems provide instantaneous and constant power supply, in case the main/central grid power supply network fails, or there is an outage.
An uninterrupted power supply system also helps support the transition of power (shift from mins to backup) between the primary grid line failure and the generators. So, when the battery kicks in, all your connected business devices continue to function and operate seamlessly.
With a smart UPS system, you can avoid loss of data and equipment damage, while ensuring optimal performance delivery to boost your business.
Power Fluctuations & Surge Protection
Advanced uninterruptible power supply systems safeguard your electronic appliances against frequent voltage/power fluctuations.
Abrupt, and frequent power fluctuations can cause damage to your equipment, and may even render them useless if they are directly connected to the main power supply. Whereas, with a UPS system, you will not have to worry about such damages as it can control the voltage/power instability and facilitate a stable current/power output.
In case dangerous conditions arise, the UPS system switches to alternate current (AC) power, thus preventing the surge from reaching the devices connected to the UPS.
Once the power network normalises, the UPS system output reconnects with the power that comes from the central or primary grid. This way, none of your appliances get damaged, and your business functions without any hindrances.
Data Backup & Cost-Effective
Apart from functional benefits, UPS systems also provide the benefits of backing up essential business data and is highly cost-effective.
Investing in an intelligent uninterruptible power supply systems ensure that your business productivity doesn't get hampered and that you don't need to spend money recreating or recovering lost data.
Whenever you decide to invest in an uninterruptible power supply system, make sure to get in touch with professionals to understand your individual business requirements better. Such UPS systems are not a universally standard product, and if it doesn't suit your business needs, then it might fail to deliver optimum performance.
So, explore and research different uninterruptible power supply systems to buy the best one available. Act now to eliminate risks for your business' future!
Chris Mcdonald has been the lead news writer at complete connection. His passion for helping people in all aspects of online marketing flows through in the expert industry coverage he provides. Chris is also an author of tech blog Area19delegate. He likes spending his time with family, studying martial arts and plucking fat bass guitar strings.