In a couple of years, mobile wallet apps have gained fame as one of the fastest-growing digital products. A finding from Statista backed this statement- revenue of the mobile payment app has increased from 450 billion USD to 780 billion USD globally in recent years.
As the eCommerce industry thrives globally and people tend to pay on the move, we will witness the surge in the number of eWallet apps and the market share of the mobile wallet industry.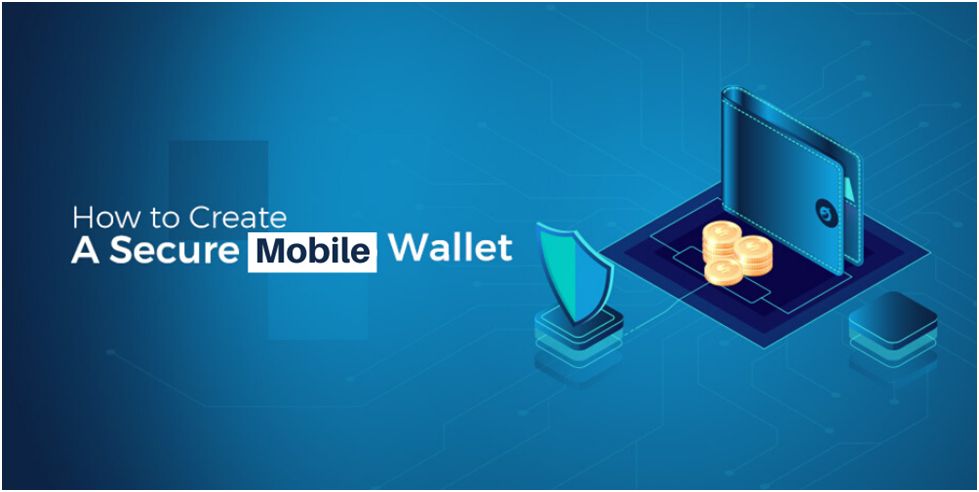 Some experts predict that the global revenue of digital payment solutions will reach $14 trillion by 2022.   Apple Pay, Google Pay, and other digital wallets have opened the doors of success by setting new standards in the industry.
Apart from the eCommerce and retail industry, financial firms, telecommunication companies, and the transportation industry will also remain the big beneficiaries of a wallet app.
Let's see how mobile wallet application development will benefit these industries.
Retail and eCommerce- Online stores can offer mobile-based payment options in a safe and quick way using mobile wallet apps. Also, it is possible to offer discounts, coupons, and other promotional schemes in the mobile wallet to promote business.
Finance and Insurance- Financial organizations can integrate cards and other popular payment gateways with the wallet app and facilitate their customers with different payment options.
Telecom, Transportation, and Grocery- These three businesses fall under the category of B2C businesses. Mobile wallet application development enables them to provide various services to their customers. From booking tickets to paying bills and shopping groceries through mobile devices are possible with mobile wallet apps.
Though mobile wallet apps are useful for various industry sectors, it is fair to mention that if these apps fail to provide necessary security to the customers while transacting online, then companies may have to face consequences. An unsecured wallet app can make the customer lose money and the company loses its reputation.
Here are some important tips to make your mobile wallet app secure and efficient to handle high traffic and higher volume transactions.
Do some research
The mobile wallet app development process starts with research. You should explore market trends and people's expectations to make a roadmap for developing an app. It is also better to go through the competitor's apps and find out the pros and cons of their app solutions. You can learn from their mistakes and come up with the best version.
Decide payment types
It may sound weird, but the mobile wallet application development process depends on various factors, and the payment type is one of them. Here are three prevalent online payment methods:
Online eCommerce payment- this is the simplest form of online payment
P2P transfer- Here customers can transfer money using their smartphones
PoS- When the customer can use the mobile app to pay at a store
You need to determine the right payment option based on the targeted audience and the cost to develop an eWallet mobile application.
Determine wearable support
Wearables are swiftly getting popular across the world. The high-end, futuristic wallet app can extend its support to wearables like Android wearable and Apple Watch. If the company has budgetary limitations than such companies can come up with a wearable support feature in the subsequent version.
Opt for NFC
Near-field communication is gaining ground swiftly. This remote contactless technology covers the rang of 10 cm. It facilitates the wallet app users to pay at a PoS device safely and conveniently by using their smartphones. The eWallet app developers can integrate this feature in the app easily to make the most of NFC technology.
Give QR codes
After giving four tips to facilitate app users with swift and secure payment, let's focus on the security of apps. One of the most basic and popular features to secure your wallet app is to integrate QR codes. They can encrypt data, develop code, and make a picture of the code on the receipt.
It secures the whole process and gives your customers assurance that their payment is accepted. When your customers or app users get a QR code on their screen from the bank, they find it trustworthy and pay securely.
Provide end-to-end encryption
This is another method to complete the online transaction securely.  This robust technique is used to secure dialogues or messages in IM (Instant Messaging) apps like WhatsApp. End-to-end encryption can encrypt data regarding the transaction and your customers can pay safely through a mobile wallet app.
Here, the encryption of data initiates as your customer starts using the phone for initiating the payment.
Integrate tokenization
Tokenization is an advanced technology based on encryption. It makes the online or phone-based payment more secure with the help of a reliable connection. Here, there is no need to give the card details for the payments. The buyer or customer can have every detail encrypted in the form of a random number known as a token.
Offer password protection
This is one of the most popular and common forms of protection. As per this method, the mobile app developers integrate the option to reject a too weak or small password of the user. This feature will make sure that the password is strong enough to protect the user's data and only the user can use the wallet app. Fingerprint or thumb impression-based identity features can also be added as a password.
Take help from other technologies
The blockchain technology is one of the most promising futuristic technologies that ensure a safe online transaction. The mobile wallet application development company can integrate the Blockchain-based feature to ensure a safe transaction.
Here, the customers can remain assured of secure payment because it is almost impossible to break the chain of blocks where the payment-related data is saved.
Provide transport layer security
Though this is not much popular technique, the app developers can use it as an additional safety feature of your wallet app.
Cost to develop E-Wallet mobile application with a safe and pleasant shopping experience can start from $15000 and go up to $45000 depending on the platform and feature integration.
Concluding Lines
A secure, powerful, and easy wallet app can boost your business by retaining more customers. You need to try to keep it as simple as possible for the use of common men. Such apps can offer a successful solution for digital payments. It is always advisable to contact a reputed mobile app development company to build a secure and feature-rich app.