Launching online stores on the internet by business-savvy has been made possible by the advent of technology. People all over the world are starting e-commerce websites, all in a bid to cash in on the more than $220 billion market as predicted by America Commerce in 2018. It is a niche that is growing by over 17% each year, and online retail sales have gone over $370 billion.
While planning to start an online business, you always come across a thought of either using a free template for your website or getting a tailored website designed according to the needs and demands of your niche. It is advisable to go to a custom website instead of a free template because it helps in growth and promotion of your business.  Here are a few significant benefits of getting a custom store designed for your business:
Some significant benefits of custom store are:-
Custom Shopify stores rank well in search engines:
SEO is the key to success for both startups and established companies alike. Custom Shopify stores have far more chances of being ranked higher in search engines than free generic sites.  A custom website with adequately utilized product names is far more SEO friendly and well suited for online marketing success.  This means that your business is going to get more growth as your store will be visible to more eyes in search engines results.
It's better for both print media & online marketing:
If you want your customers to find your website at the top of search engine rankings than you should invest in a custom, Shopify stored designed and developed by Shopify Experts. A tailored site is better for both print and online marketing. Shopify Experts suggests going for a custom website because it is going to capture more of an audience than a free generic site will and allow you to build a brand identity. Be sure your print materials such as your flyers, business cards or banners keep the same look and feel like your online store. Your customers will begin to develop a relationship and be able to distinguish your brand from others.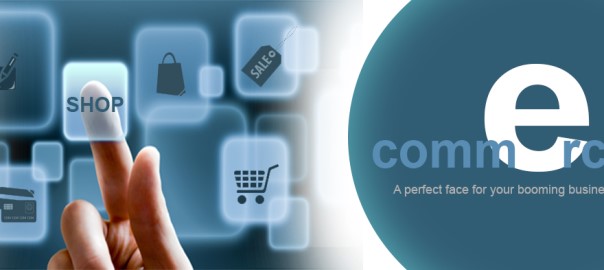 Continuous assistance from Shopify design experts:
A custom designed Shopify store keeps you in among one of the industry's leaders in your market. Free templates are very easy to come by and often have been seen by your potential customers on other websites in the past. You reach the chance of being overlooked, and that is why when you will start your new online business with a free template, you will not have eyes of a professional Shopify Expert designer with you.
If you choose to hire a professional and reputable agency like Web Suitable for your Shopify needs, then you can expect a team of Shopify Experts working with full focus and dedication on your site. They will help you in targeting the right niche and showcasing your business more efficiently to make your business unique from the masses.
A custom store is all about sophistication & uniqueness:
What makes a free sites second choice for our Shopify Experts is the way it displays your products and services online. Free templates are not designed to meet demands of every niche or business, and when you start an online business by incorporating an open model on your site, you end up losing potential customers. A free site with an unimpressive listing of your products is not going to appeal any more customers, and they are more likely to make purchases from your competitors. But on the other hand, a custom website is tailored right according to the needs and demands of your business. It showcases your products professionally and uniquely so that your customers may not skip any promotion, any offer and any chance to make a purchase.
Custom websites appeal niche traffic, and that is why more customers will be inclined to visit your website and make purchases. Free templates offer a dull look, non-professional approach and unfortunate display of your products and services. But a custom website professionally showcases your products, and they rank well in search engines too. Once you achieve high rankings in search engines, your website will automatically be visited by more potential customers, and this will end up in increased sales every month.
More focus on business than a website:
Hiring our leading Shopify Experts will save you from the hassles of creating and configuring your free templates. Custom websites can quickly be updated by our Shopify Experts without bothering you or your business allowing you to focus more on the quality of your products and business growth instead of rankings and configuration of your store. Thus hiring professional Shopify Experts when you want to start an online business is going to help you in both promotions of your custom website and its maintenance.
Chetan Yadav is content strategist along with a specialized wordsmith with Webinopoly, Award-Winning Digital Marketing & Shopify Store Set-up, design, and customization development Company. He has created his passions in technologies with the content creation abilities to provide productive and creative knowledge for global marketplace audiences.