Future of visual content is here in 2019! In this year, we've seen continuous growth of it on various networks such as Video platforms – YouTube, Social Media platforms – Facebook, Twitter, Instagram, Snapchat as well as website itself.
If you're looking to create brand identity and have enough resources to put your money as well as efforts in visual content, you should go for it, it will be worth it.
This is how visual content impacted in marketing strategies in 2018!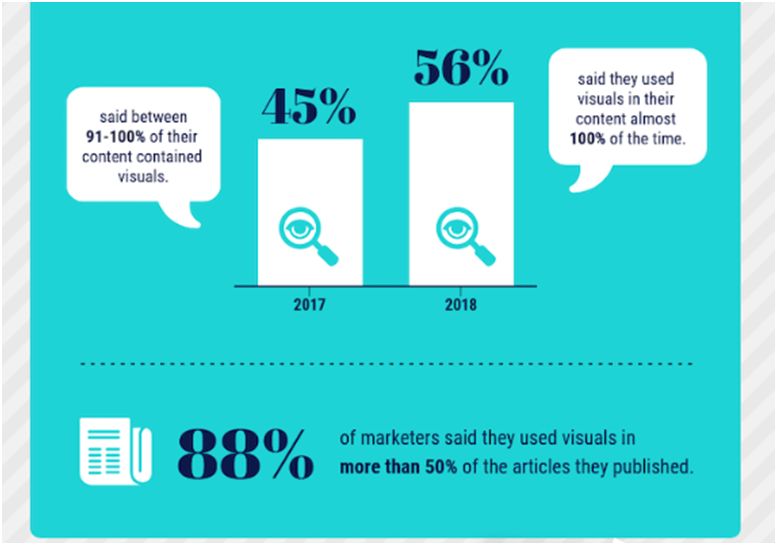 Source: Impactbnd
Following categories of visual content have demonstrated wide impact on real engagements reach, traffic as well as sales.
General Visual Content
Video
Infographics/Gifographics
Social Media
Let's just check out, how visual content plays a vital role in creating brand identity!
Rise of Visual Content:
Demand of visual content is increasing, according to HubSpot, 54% of consumers want to see more video content from a brand or business they support.
Also, check out how B2C content creators priorities their content strategies.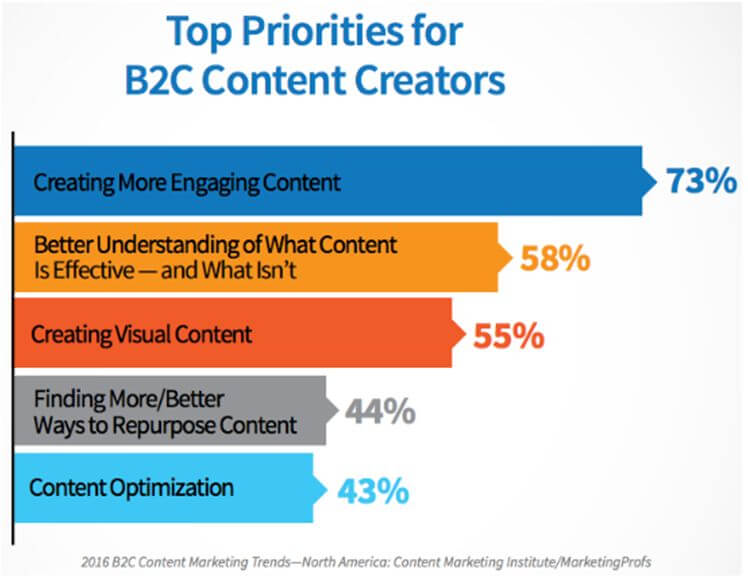 Source: Content Marketing Institute
Brand awareness
More visual content shares mean more visibility for your brand. If you want potential audience that remember your brand, visual content is a perfect asset!
According to Wyzowl's State of Video Marketing 2018 survey, 83% of consumers who have watched a branded video would consider sharing it with their friends.
This is how Grammarly made a perfect brand awareness strategies through visual content!
Source: Postplanner
It's all about more real website traffic
According to the latest Cisco Visual Networking Index forecast. By 2021, visual content will get upto 82% of all web Internet traffic worldwide.
Yes, Video Production costs much higher, although it's worth to investment on this to attract more people to your website. If you hesitate to include videos a part of your content marketing strategy due to tight budget concerns, you don't know how much you will lose in terms of website traffic. Videos are on pick these days – Seize it.
Storytelling matters
"Visuals and storytelling are two of a marketer's biggest assets " –  Convince Bagigia made good use of storytelling!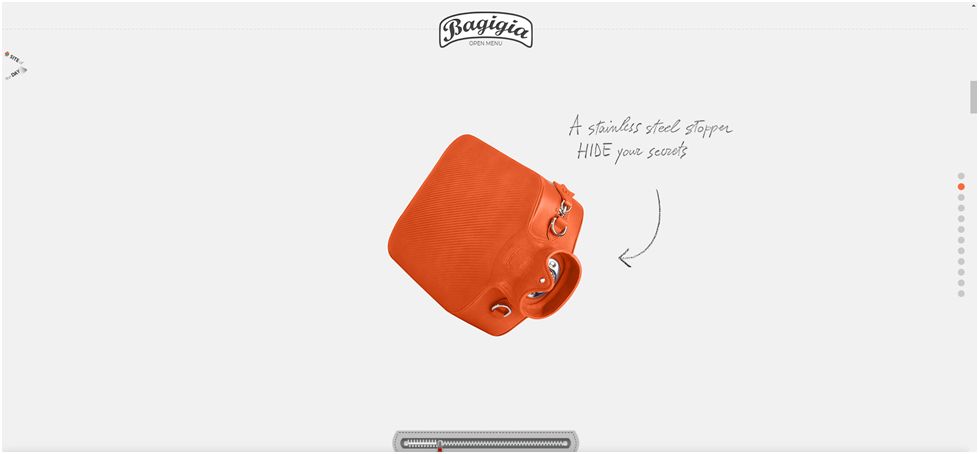 Yes, Visual content is the future of storytelling, it's create visitor's attention as well as make an emotion towards brand, and emotion has an influential role in visitors' purchase decisions.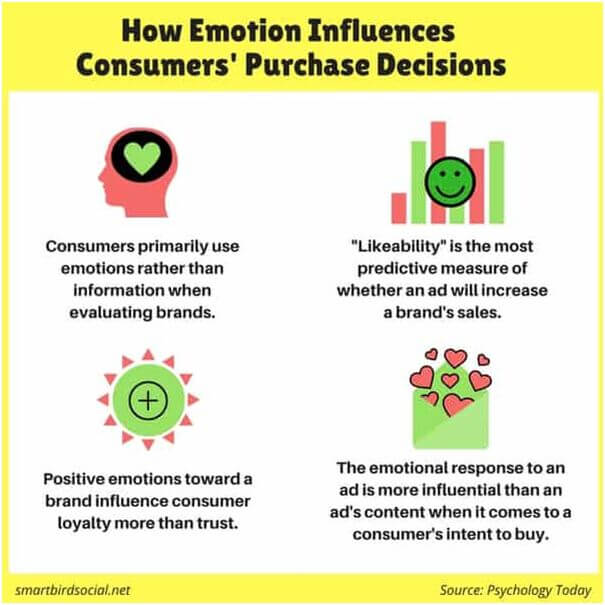 More Engagements, More Conversion Rates
Visual content get more attention and likely to remember, it will get more engagements after publishing the post.
According to HubSpot, photos posted on Facebook pages gained 53% more likes and 104% more comments. Moreover, according to Adobe,  51.9% of marketing worldwide name video as the type of content with the best ROI.
How visual content takes over the mark on Content marketing?
Brain Captures Visual Content Faster than Any Other Type of Content.
Let's check out some stats –
Eyes scan 36,000 visual messages per hour.
Visuals can be detected in less than 1/10 of a second.
Brain process visuals 60KX faster than any text.
90% of information transmitted to the brain is visuals.
According to Hubspot, When people hear information from others, they're most likely to remember only 10% of that information 3 days later. However, if a relevant perfect image is paired with the same information, people retained 65% of that visual 3 days later.
Let's Wrap up:
And that's it! Now, you might have understood the marvelous power of visual content!  Text and visuals, both have its own factors! Using both can get extraordinary results!  If you have better resources on visual content creation, then go for it! It's worth to thrive in the fast-growing world and adept what's in the trends!
Tamer Soliman is SEO and Content Manager at Melbourne based full service agency Roemin Creative Technology.  He is astute in writing content and creating SEO strategies that ranks well in serp pages.