Google is one of the biggest Tech Giants and is the reason behind some new and unusual products which caters to both security and technology.
The latest addition in its kitty is Google Smart Lock, keep reading this article to gain more insight into Google smart lock, its features and working.
In addition to highly advanced technology Google is also a pioneer in providing end to end security from PC threats like malware, adware and many more.
What is Google Smart Lock?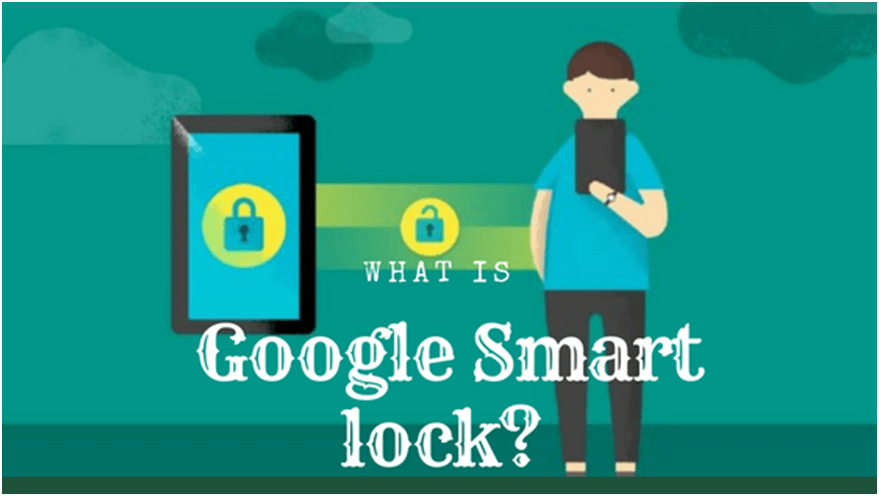 Google smart lock is an amalgamation term for the family of products which serve a different purpose.
It works effortlessly for Android phones, chrome book, and passwords. Below mentioned are its 3 forms housed under a single name.
1. Smart lock for Android: This setting is specially designed for Android phones. It keeps your phone locked and unlocks only when specified criteria are met, or when it recognizes your face or voice.
2. Smart lock for Chrome Book: Keeps your chrome book locked for most of the time and only unlocks it when your Android device is nearby or unlocked.
Smart lock for Password removes the issue from guarding your records for your most loved applications and sites. It saves passwords to your Google Account and afterward enables you to utilize your passwords safely and effortlessly in the places you use on Chrome and the applications you use on your cell phones.
Why use Google Lock for Android phones?
This feature is specifically designed to unlock your phone only under specified conditions. Smart Lock for Android is utilized for comfort – using it enables you to sidestep your lock screen, thus sparing you some time and energy.
To enable Smart Lock on your Android device, you should
Open the Settings application on your Android device.
Go to Security and Location and select Smart Lock.
Enter your login credentials.
Finally, follow the on-screen prompts to empower the component.
Google smart lock feature keeps your gadget unlocked in the below-given scenarios:
Face recognition
Voice recognition
The location of your Android device
It's connection with "trusted devices."
On- body detection.
On Body-Detection
This features works in sync with your physical presence which means that Smart lock will keep your phone unlocked if you are carrying it along with your otherwise it will lock it.
Trusted Places
This feature allows you to mark trusted places like home and office. It means that when you are at the trusted location your phone will be in unlocked mode. However, GPS is a pre-requisite for this feature to work on your Android device.
Trusted Voice
Voice recognition feature is another option offered by this fantastic tool. Users can set a voice command as a mode to lock and unlock their gadgets. Only Trusted Voice commands will unlock your phone once this feature is enabled.
Trusted devices
A trusted device is another option available on the list. This option enables you to keep your Android cell phone unlocked when it is connected to Bluetooth to a specific gadget, for example, your smartwatch or PC.
To empower this element, ensure your Bluetooth is on and do the accompanying:
From the Smart Lock, menu selects Trusted Devices.
In this menu, you can add and excluded devices as per your choice.
Google Smart Lock for Chromebooks
Smart Lock for Chromebooks is the easiest of all the Smart Lock highlight. It works on pure logic and opens your Chromebook when your Android telephone is nearby.
It works by building up a Bluetooth association with your phone. However, the use of Bluetooth makes it a bit unreliable.
As a general rule, it is quite easier to use and type your password (or PIN, if you have that empowered) than to sit and wait for your Chromebook to discover your telephone and unlock itself.
Theoretically, it seems to be a great option however it is less practical when put to use.
If you want to enable this feature you can find it in Settings > Screen Lock > Smart Lock for Chromebook.
Ensure Bluetooth is on. Otherwise, the setting tab won't appear.
Smart Lock for Passwords
The ever-increasing use of apps and websites has increased requirement of multiple passwords.
Remembering so many passwords undoubtedly needs a superpower and a sharp memory.
Fortunately, there are a few tips and solutions that can keep your passwords secure and safe.
To do so, you may consider using a Google account for synchronizing your password along with your device.
Follow below-included tips and instruction to turn on the Smart lock feature on your device.
Switch on your computer system and open the Chrome Browser window.
On the new window press the icon displaying 3 vertically aligned dots.
Scroll down and select Advances and select it.
Choose Manage password from Passwords and forms option.
Next, turn on the feature to save passwords.
Finally, enable the Auto sign-in feature.
Besides, the Smart lock feature should be active on your Android device. If not, follow below steps to do so:
Start Google settings on your Android device.
Select the Smart lock for passwords option.
Turn on the option and enable Auto sign-in feature.
Final words
Google Smart Lock feature is a perfect example of the technological boom but comes with its negatives.
On one side it makes your life more comfortable, but at the same time, it makes it less secure.
It is strongly advised that users opt for a robust security system to batten down all PC threats and protect sensitive and vital information.
Chris Mcdonald has been the lead news writer at complete connection. His passion for helping people in all aspects of online marketing flows through in the expert industry coverage he provides. Chris is also an author of tech blog Area19delegate. He likes spending his time with family, studying martial arts and plucking fat bass guitar strings.